When creating a new Training there are a few things worth keeping in mind. Here we are going to discuss a few best practices when creating and dealing with Trainings.
Have multiple Training Materials
The first is choosing the size of your training (what and how many Training Materials will be used.) As a best practice, we recommend grouping Training Materials that relate to each other inside the same training, instead of creating multiple Trainings only tackling one Training Material at a time. You should also take advantage of grouping Documents under the same Training Material nest in more than one group: e.i. In the first Document group, you will only have documents that relate to Process 1, whereas in the second group you will only have material that relates to Process 2. This way you can ensure a better comprehension for the trainee.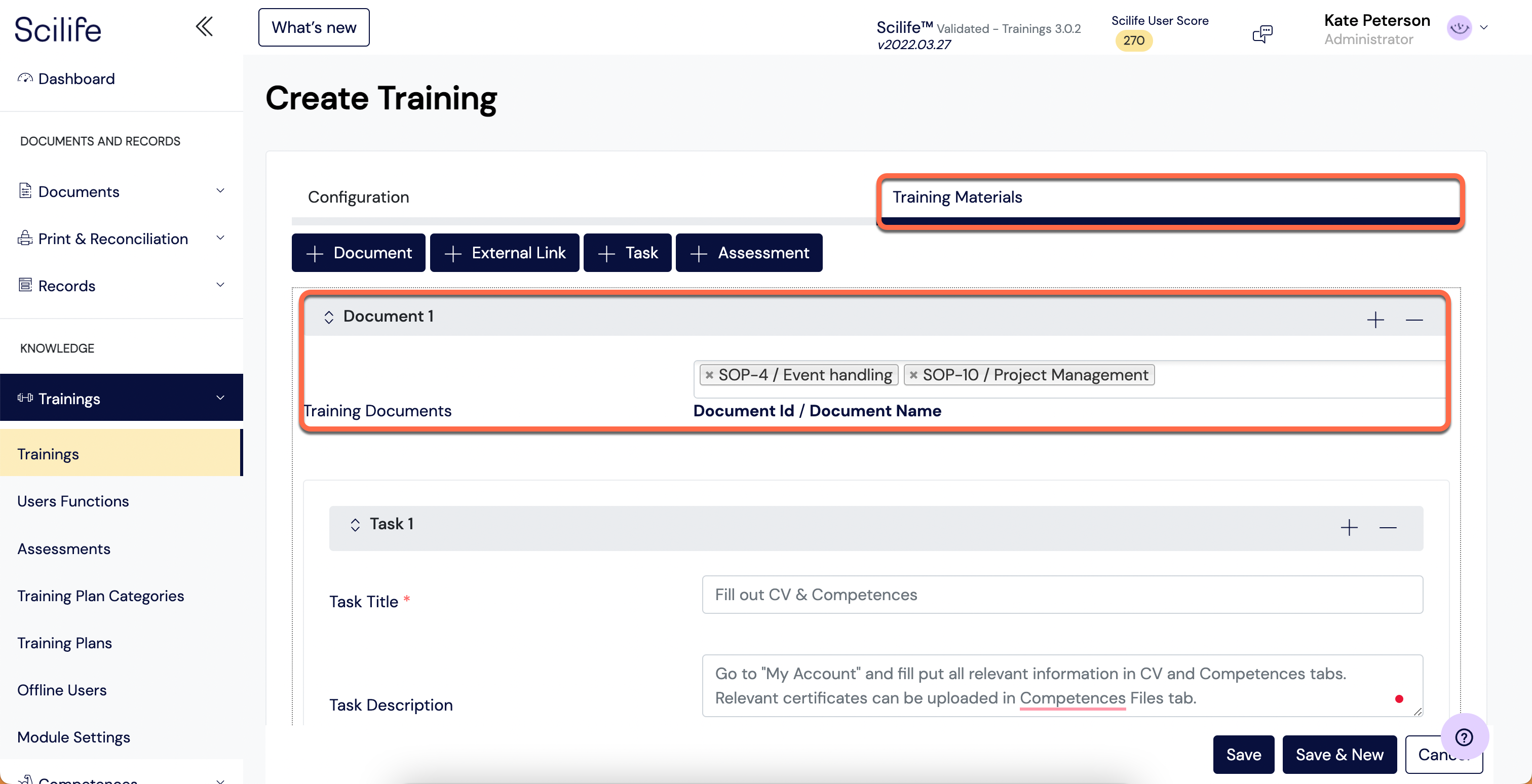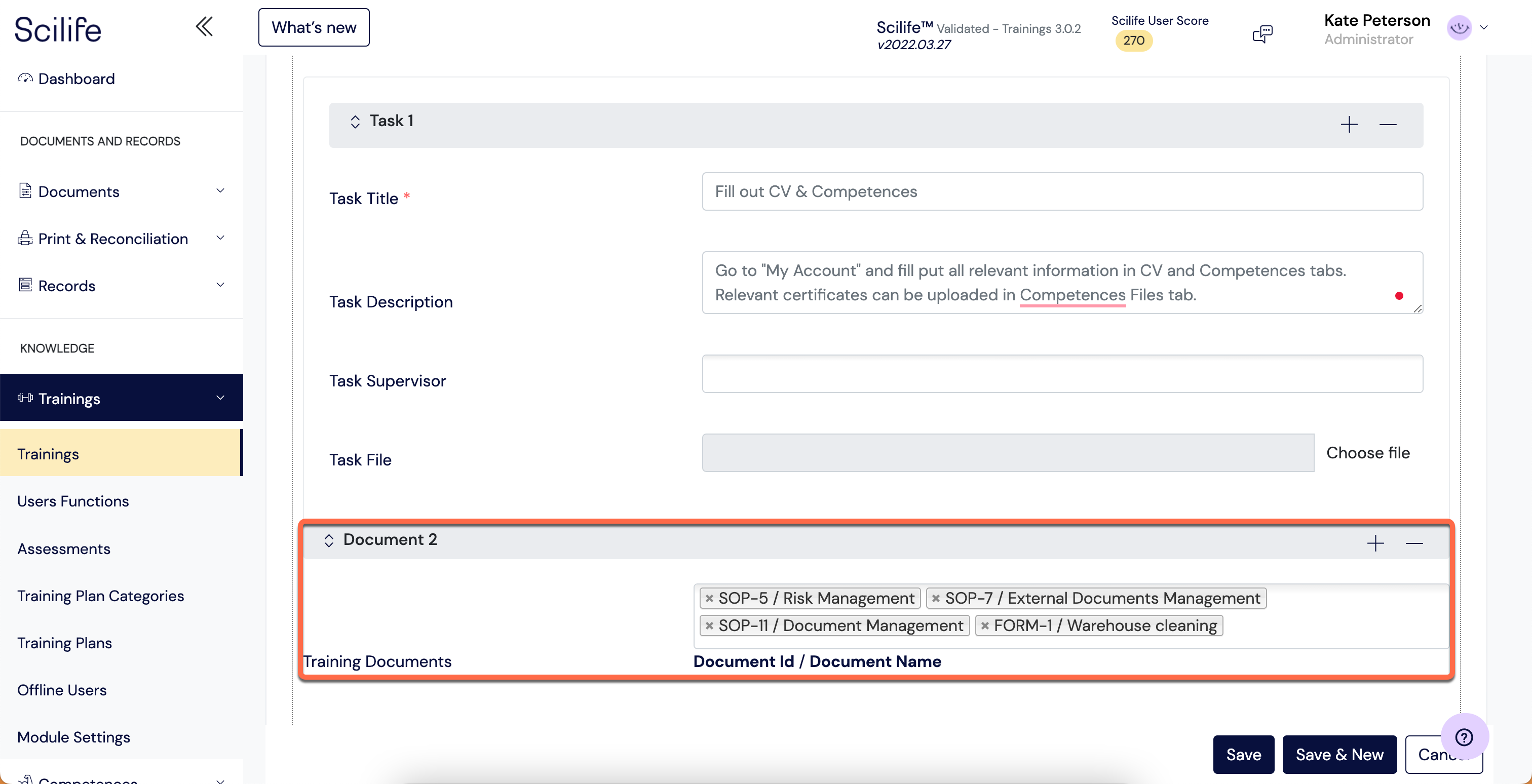 Depending on the need, you should also make use of all Training Material options that can help you convey the contents of a specific training.
Using User Functions
The next best practice is to thoughtfully configure and use the User Functions when organizing your Trainings. By creating and assigning User Functions you are able to better manage your trainings. In the example above, which is an Onboarding Training, you can assign the Training only to Users that are part of the 'New Joiner' User Function as this is a mandatory Training for all new joiners. Once the User is done with the training you can simply remove the 'New Joiner' User Function from the User profile and whenever a new person joins you can repeat the cycle.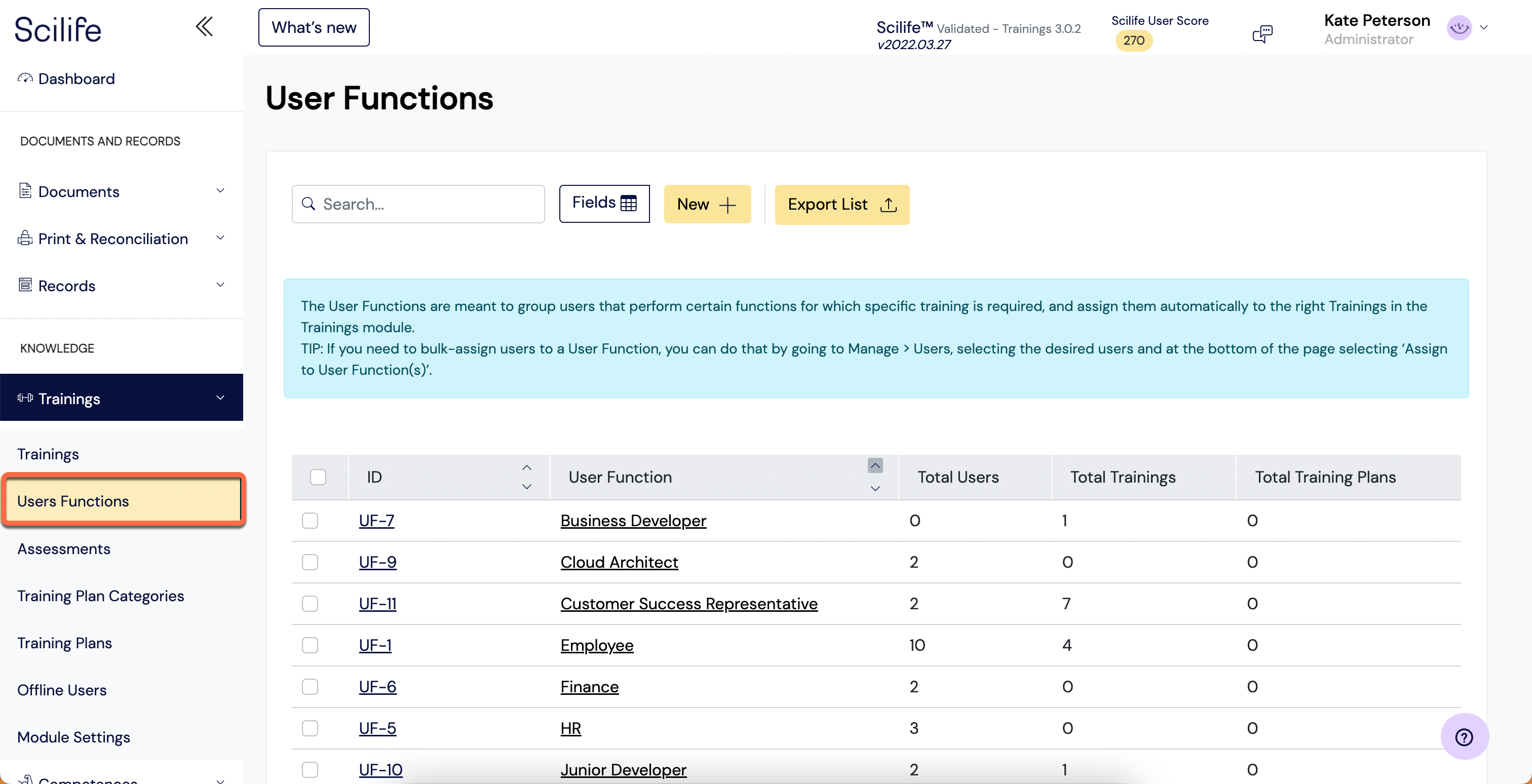 Training Users Section
Another best practice is using the Training Users functionality only in cases of exception. For example, if a User is not part of the designated Group or User Function but needs to take part in a specific Training, that's when you should add individual Users.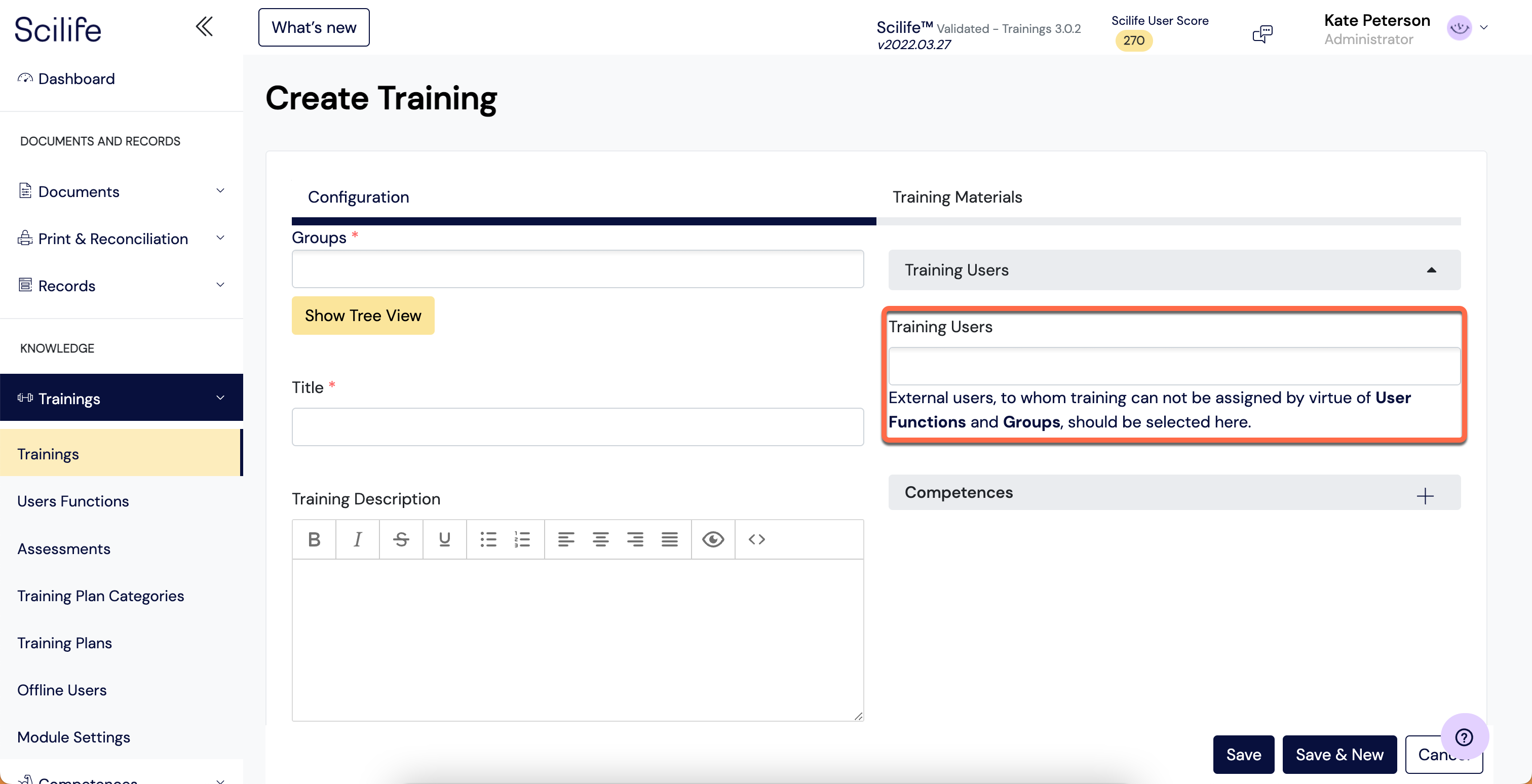 Please note: Please refer to this article for more clarity on this subject: