For each of the tabs in KPI reports, there are some filter options available.
Please bear in mind that these options will vary depending on the module tab you click on, i.e. the filters available in each tab are the same filters available on the Listing Page of each module.
To access the filters, please follow these steps:
Go to KPI > KPI Reports.
Click on the module tab that interests you, e.g. Document Control.
Click on the down arrow on the right-hand side of the screen.
Configure the filters to suit your needs.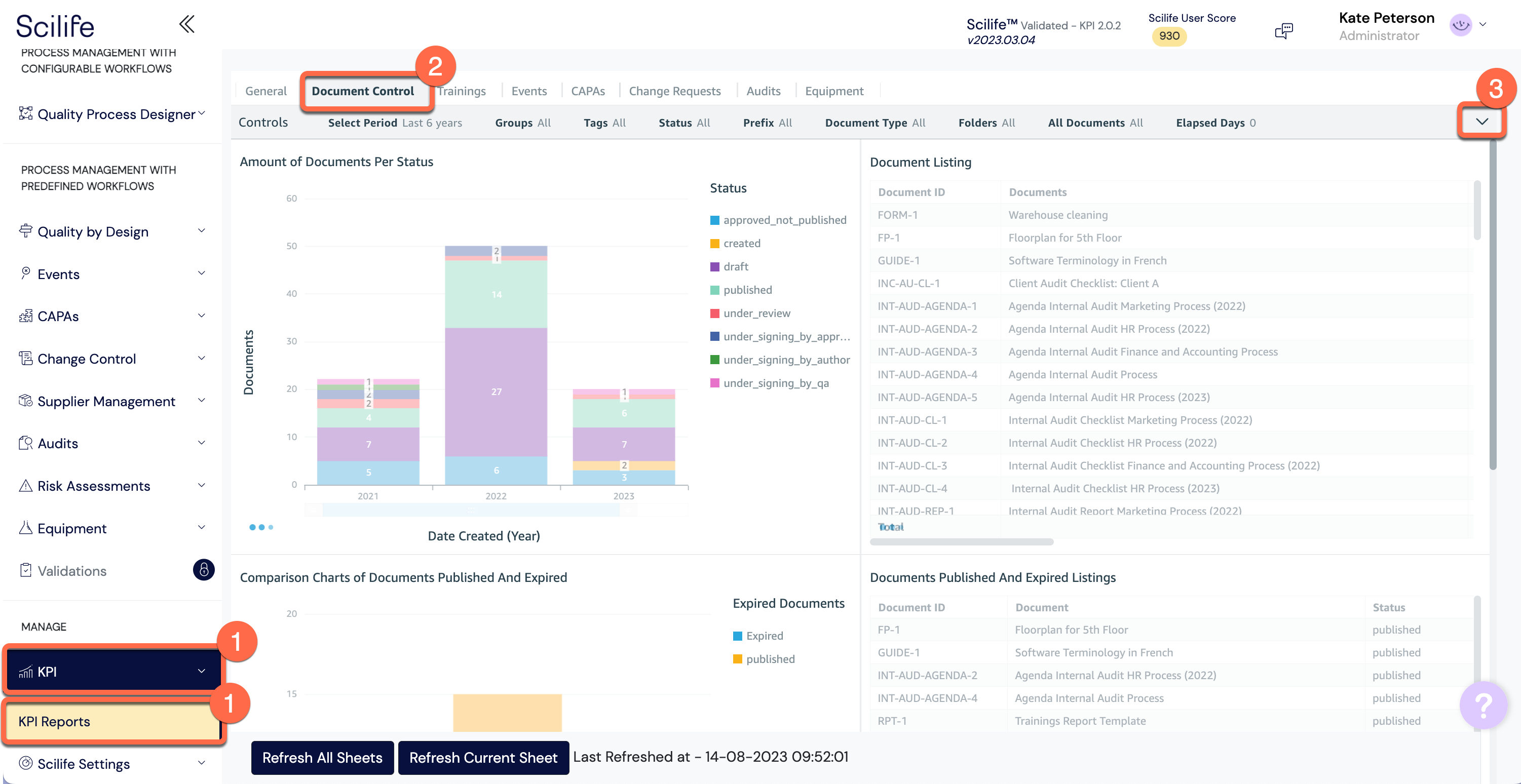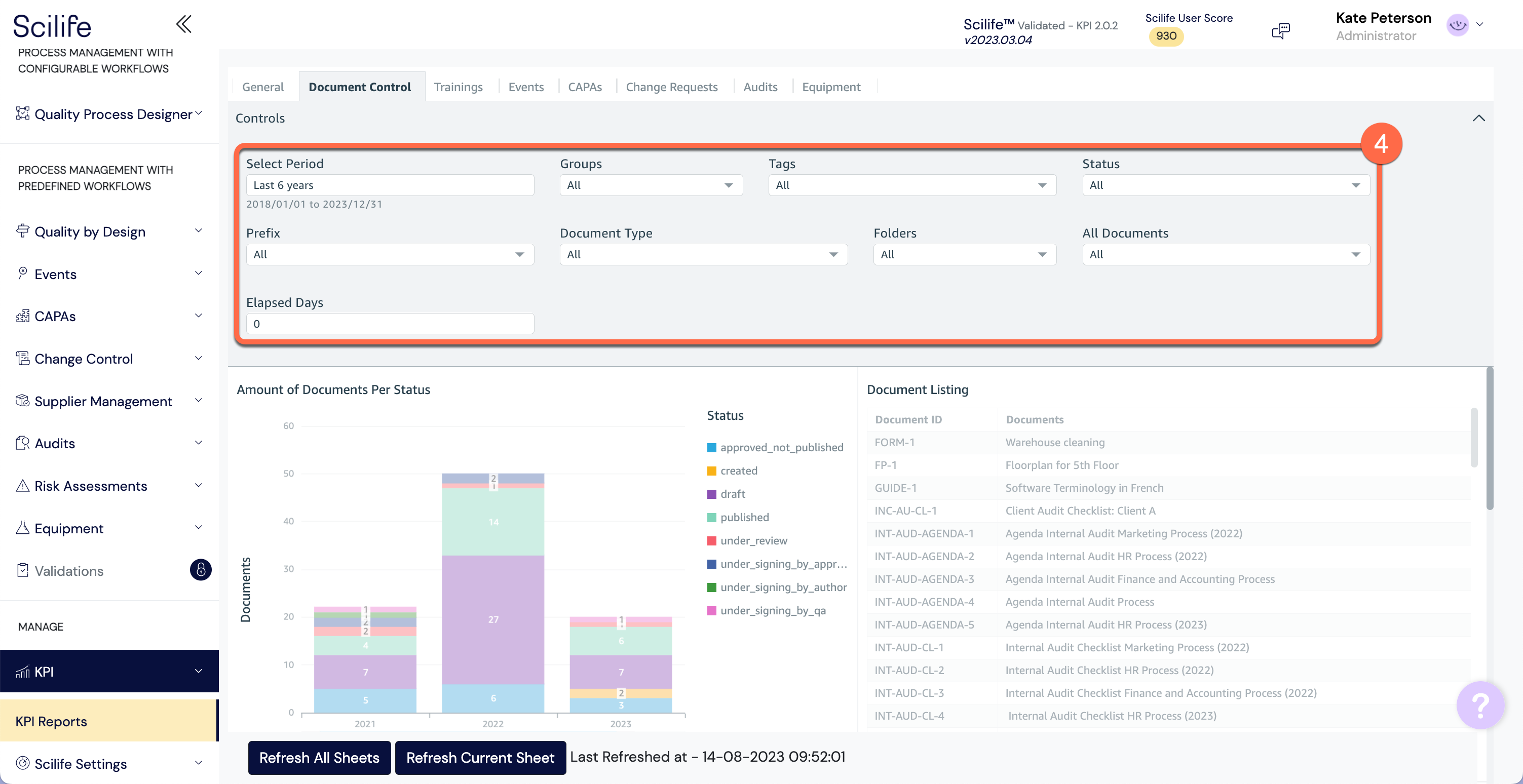 Relevant for: Administrators / Managers