There are three reports already pre configured in the Document Control section of the KPI Reporting tool.
The reports have a graph and associated listings to be able to drill down further in to the data, if required.
These reports are as follows:
Amount of Documents Per Status.
Comparison Charts of Documents Published and Expired.
Average Elapsed Days per Status (it is also possible to select specific user roles in this report).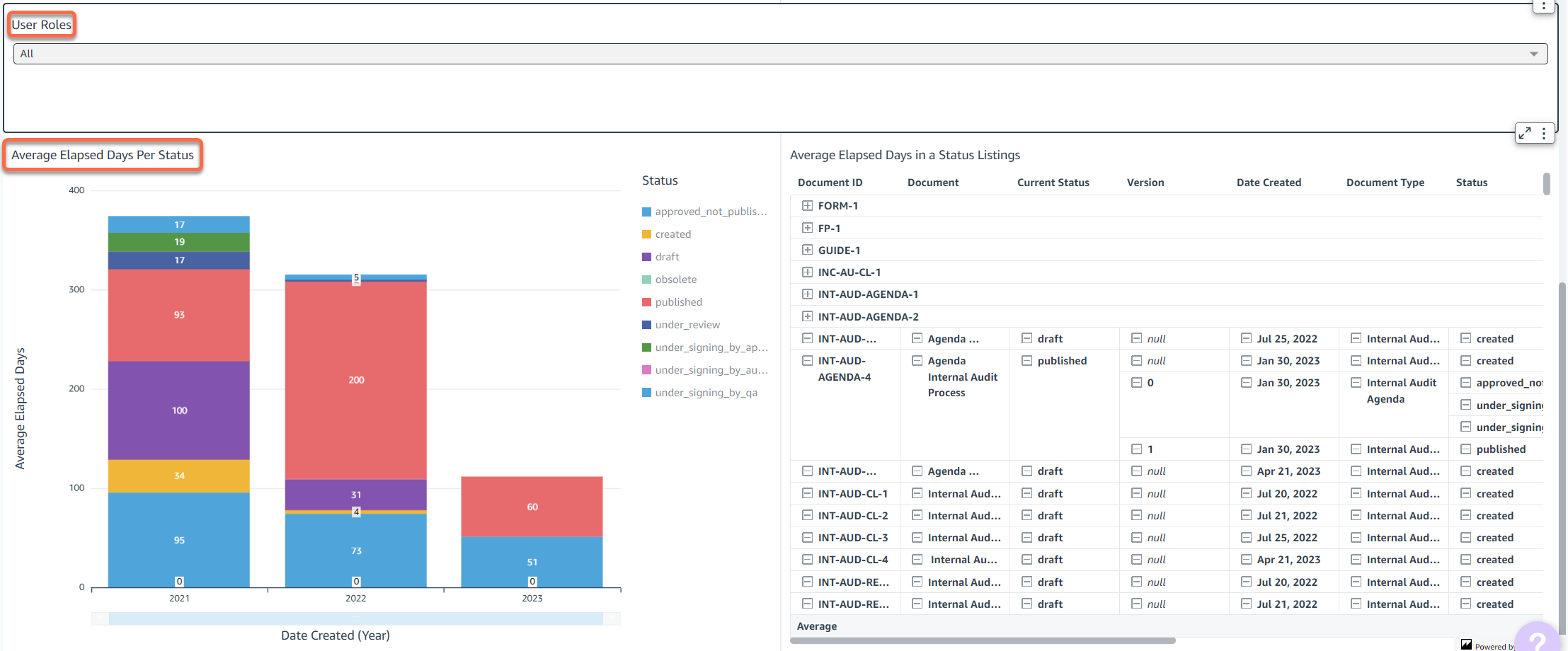 Relevant for: Administrators / Managers / Regular Users