If you are trying to edit a Status but you find you are unable to do so, make sure to check the number of times this Status has been used:
Go to Quality Process Designer > Designer.
Go to Statuses.
Go to the Total used column.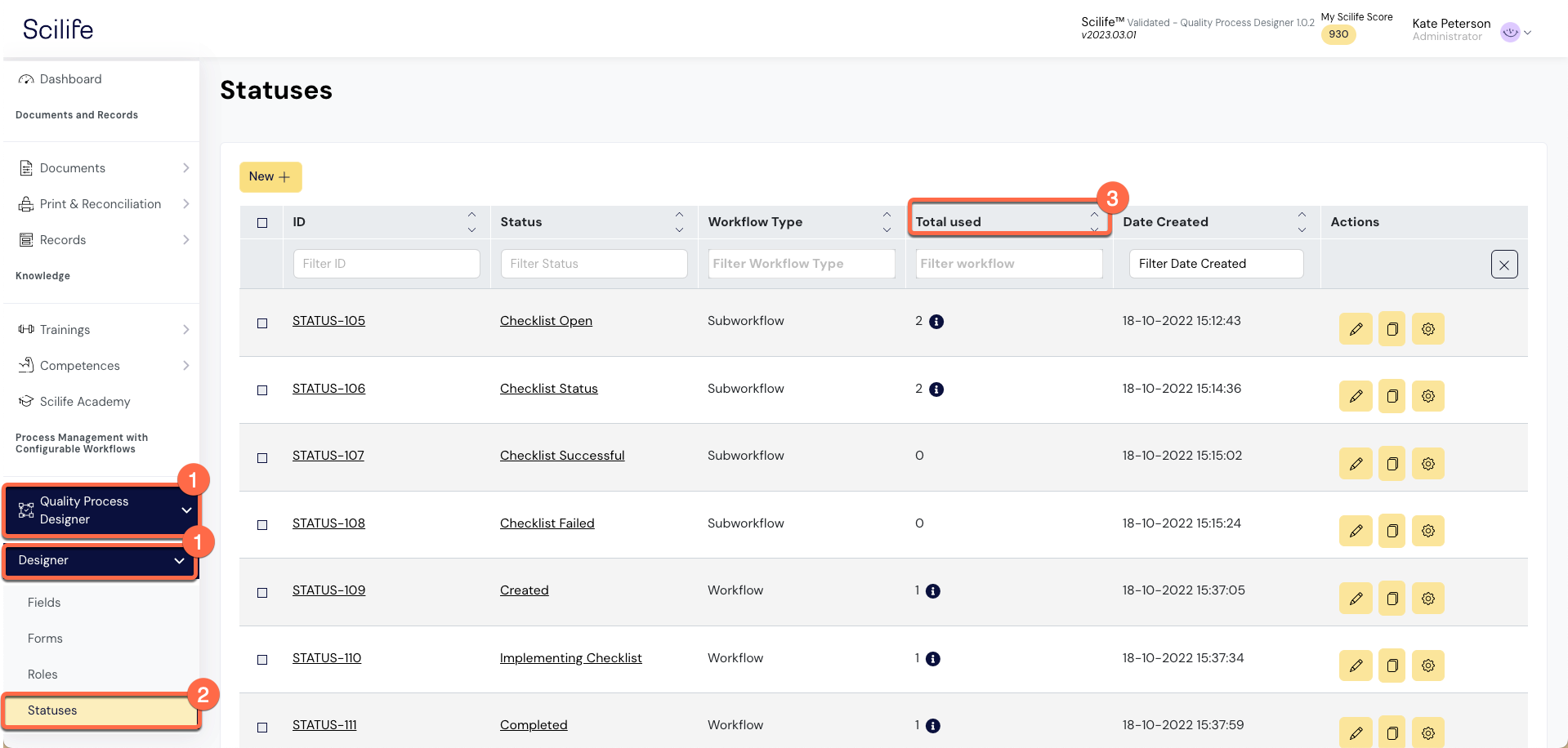 If it has been used at least once in a published workflow or subworkflow, then you can only edit:
The Status Title.
The Hint Text.
To do so:
Go to the Actions column > Click on the pencil icon.
Edit the Status title.
Edit the Hint text.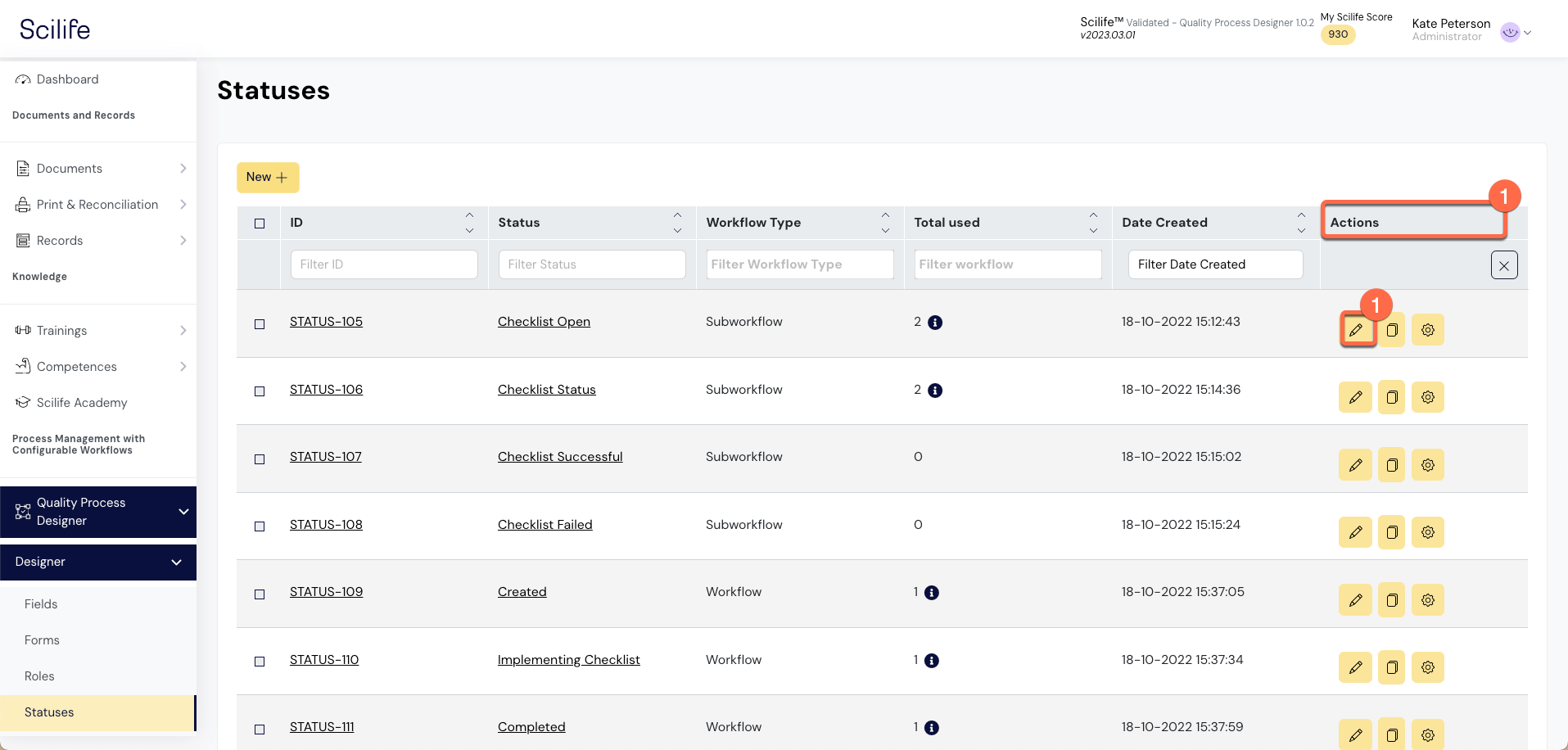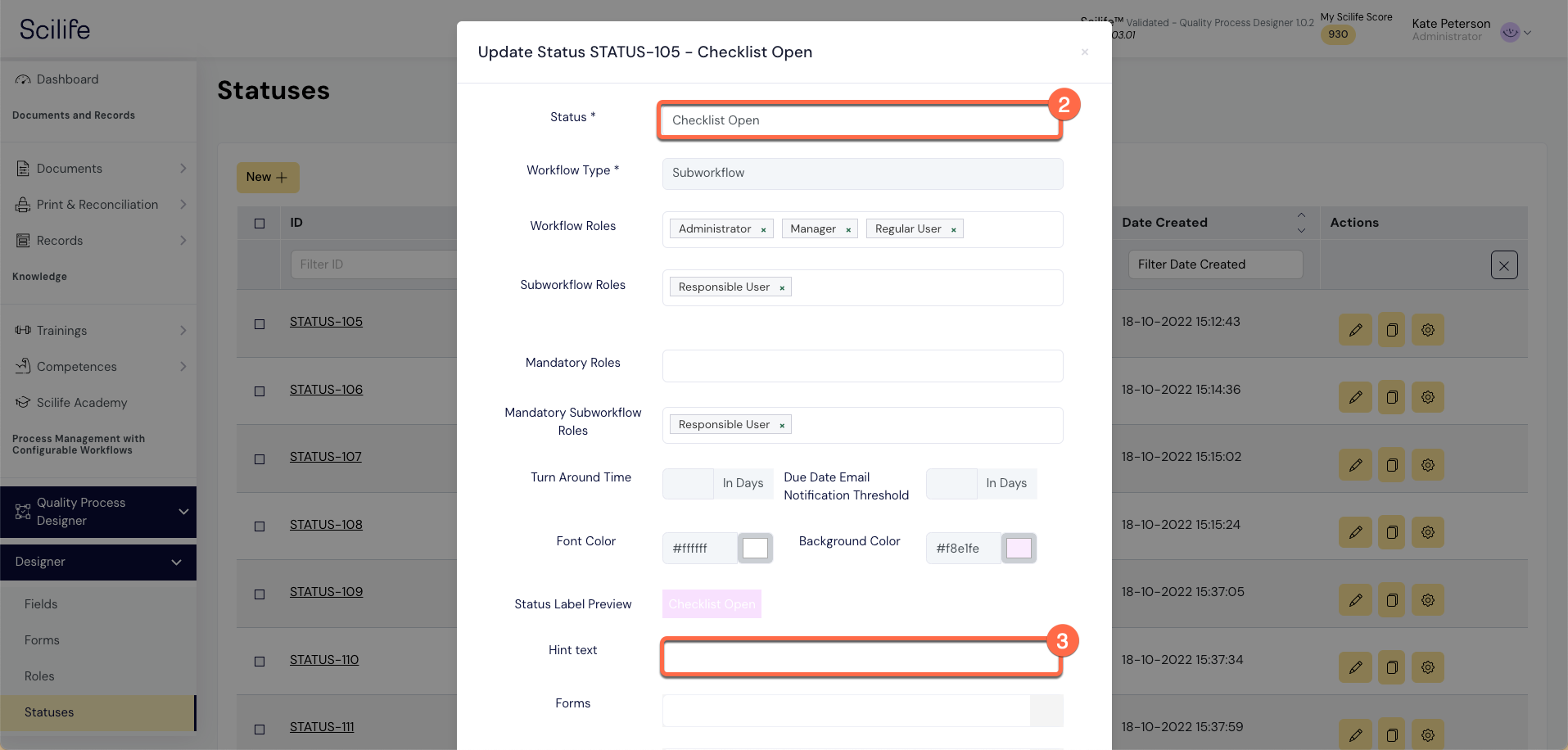 Relevant for: Administrators / Managers