To see how many times a Status has been used, follow these steps:
Go to Quality Process Designer > Designer.
Go to Statuses.
Go to the Total used column.
Hover over the number to check in which workflows/subworkflows it has been used
Click on Filter workflow to filter by workflow.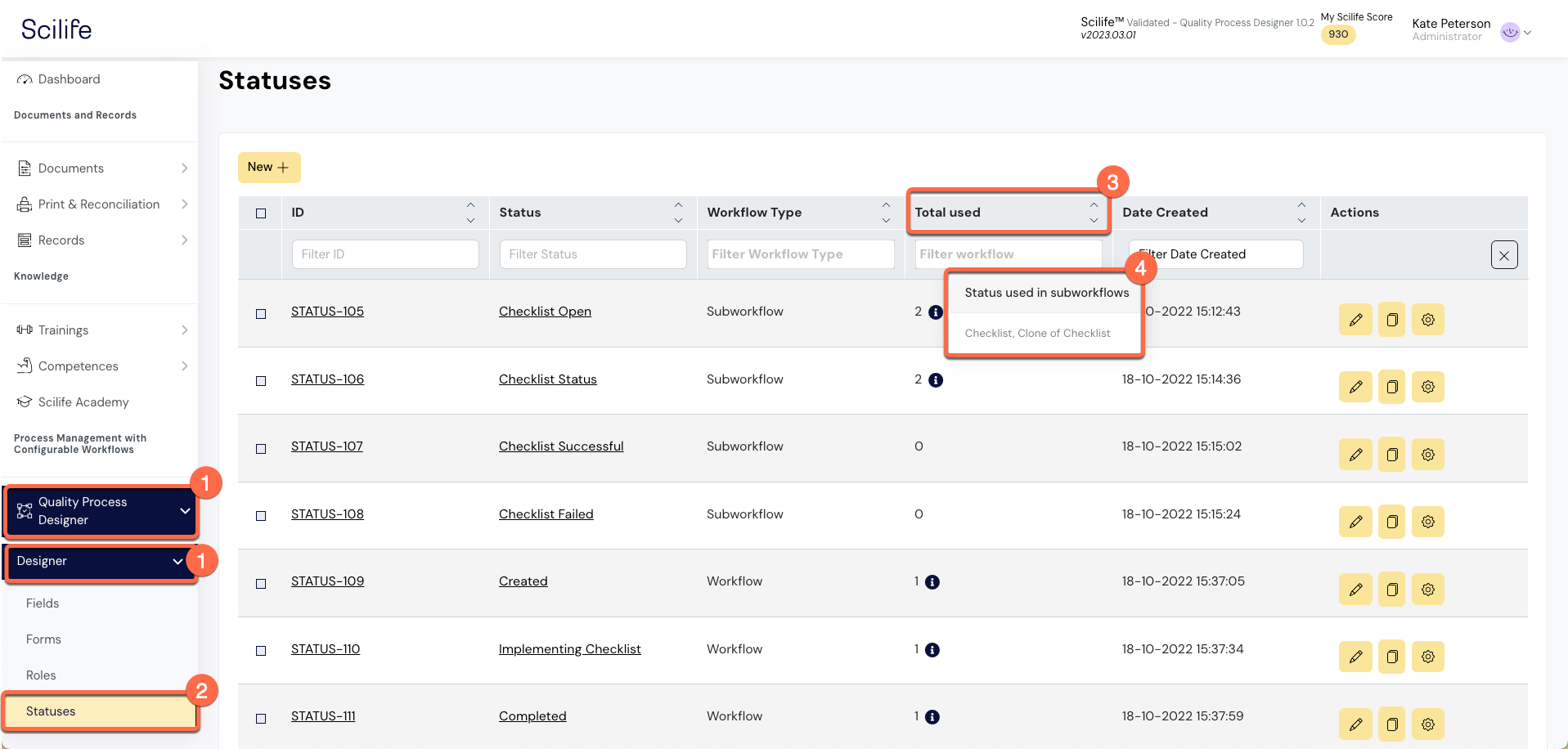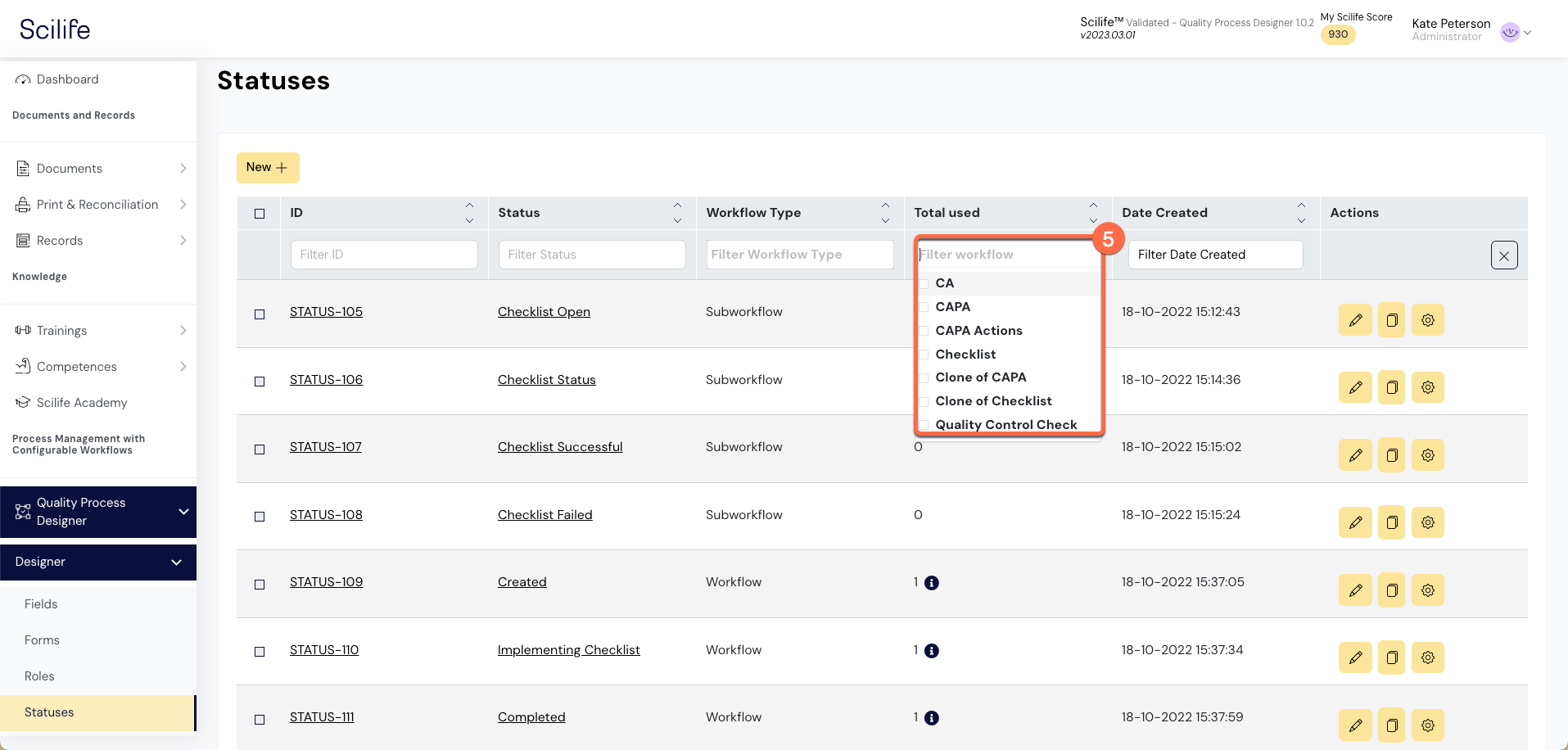 Relevant for: Administrators / Managers