Other Permissions are any permissions that aren't related to a change in status.
Other Permissions are editable in Draft and Published.
Go to Quality Process Designer > Designer.

Select Workflows from the dropdown.
From within your Draft Workflow go to Workflow Config.
Select the Permissions tab.
Select Other Permissions to edit the pre defined permissions for your Workflow.

Status wise form (if added to your workflow) = configure who can fill out that status form.
Reopen from Closed = once your workflow is closed would you like it to be possible to be reopened, by which system roles, and to which status.
View = who can view this Workflow.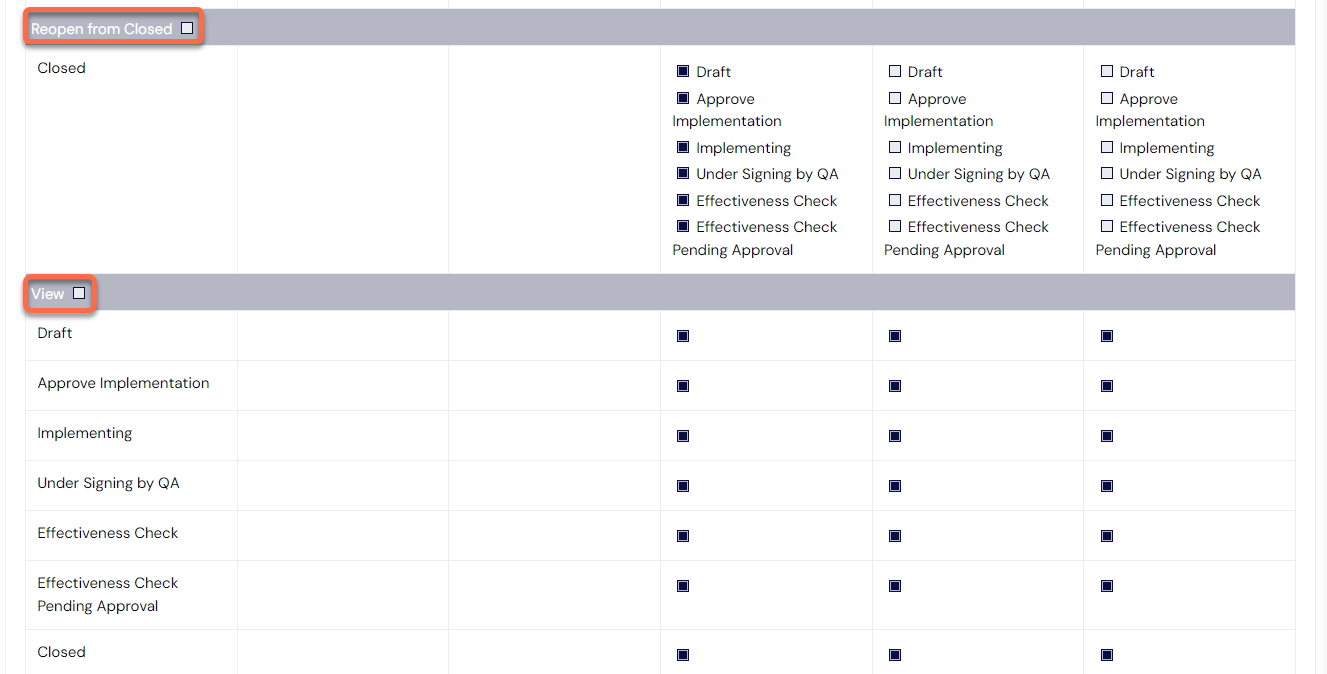 Update = Referring to the main form, and who can update it and in which status.
Update Roles = which system roles can update the roles and in which status.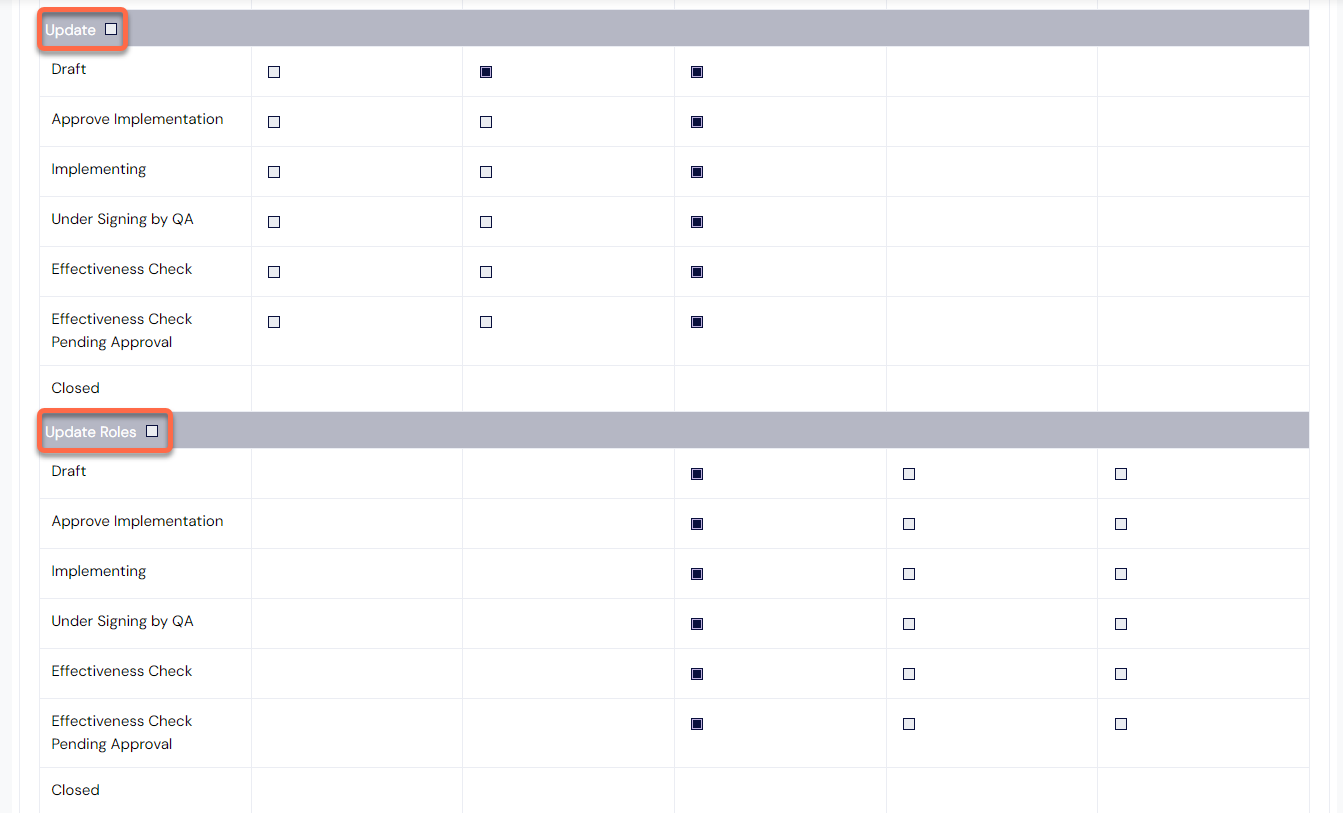 Delete = who can delete the Workflow, in which Status, and with which system permission roles.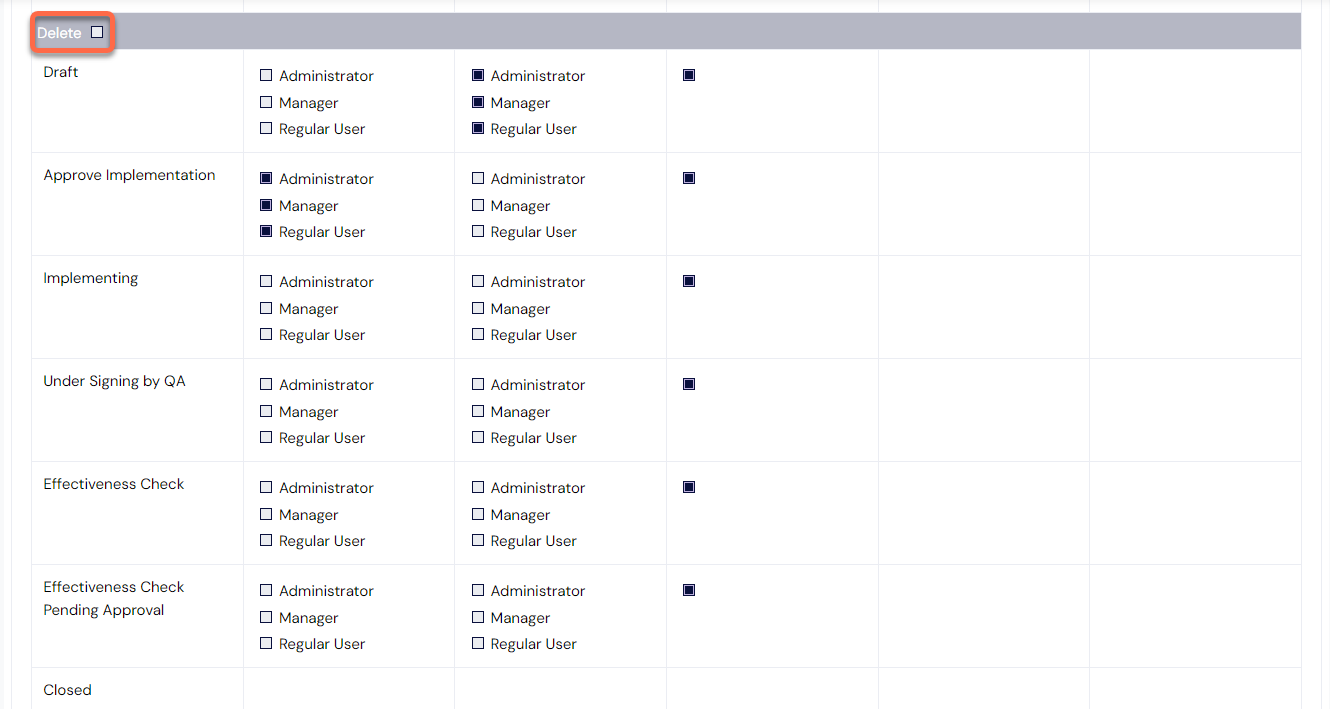 File Delete = if you have deleted files in the Workflow at any point, who can delete these.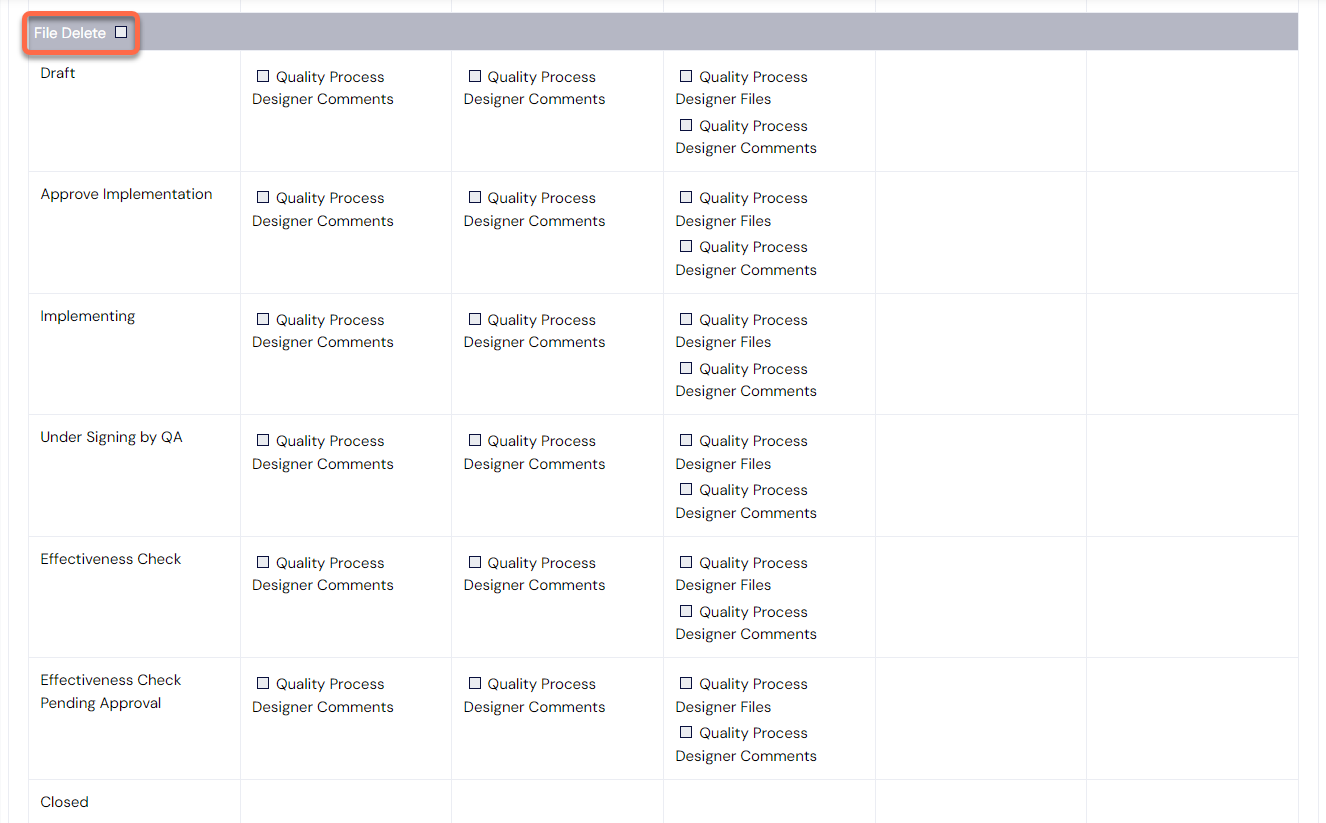 Download = if you have uploaded any files in the Workflow at any point, who can download these.
Post Comments = define here which workflow roles can post comments and when, and also if any of the other system roles in Scilife can post comments.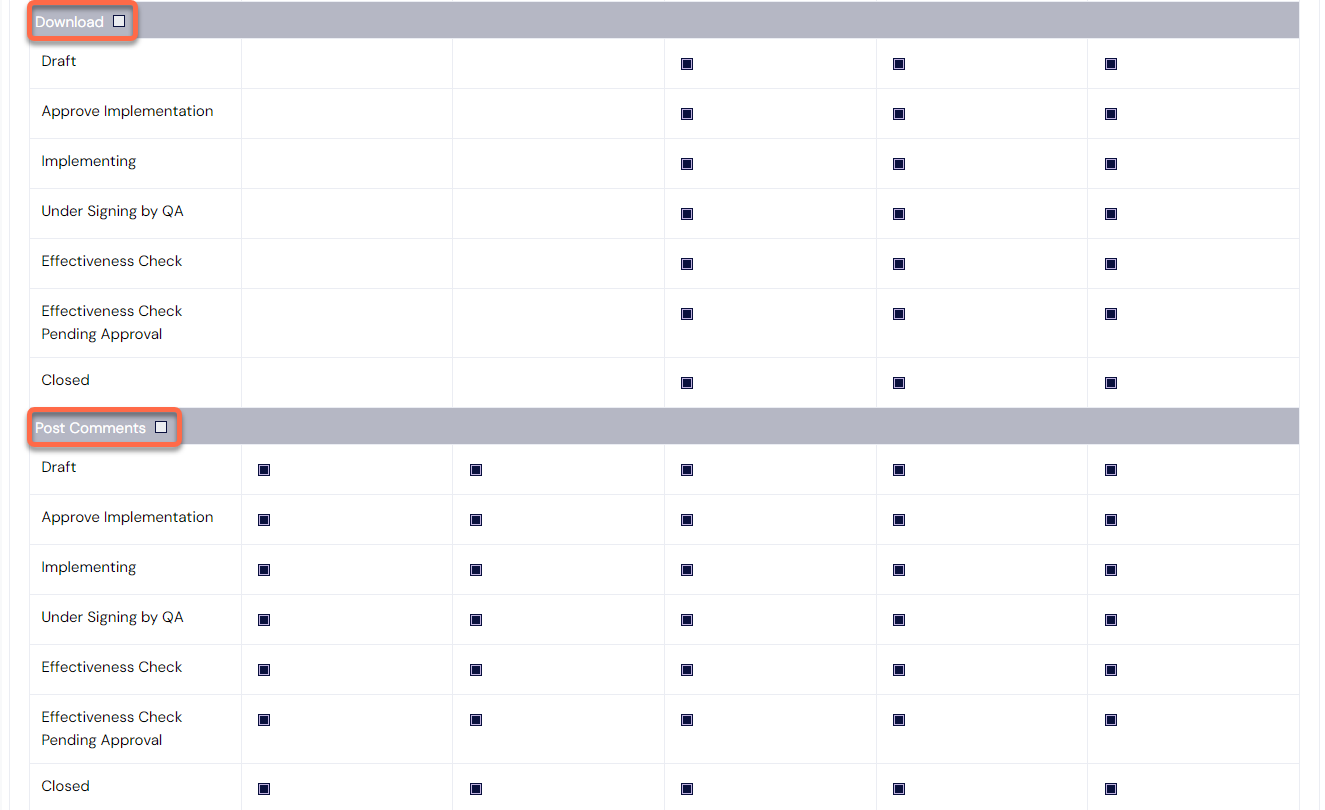 Restore = if you delete a Workflow, then who can restore this workflow. Self - any workflow that a regular user has deleted they can then restore that workflow.
Export pdf = this relates to the export report button. Here you decide at which status and who can export the pdf report.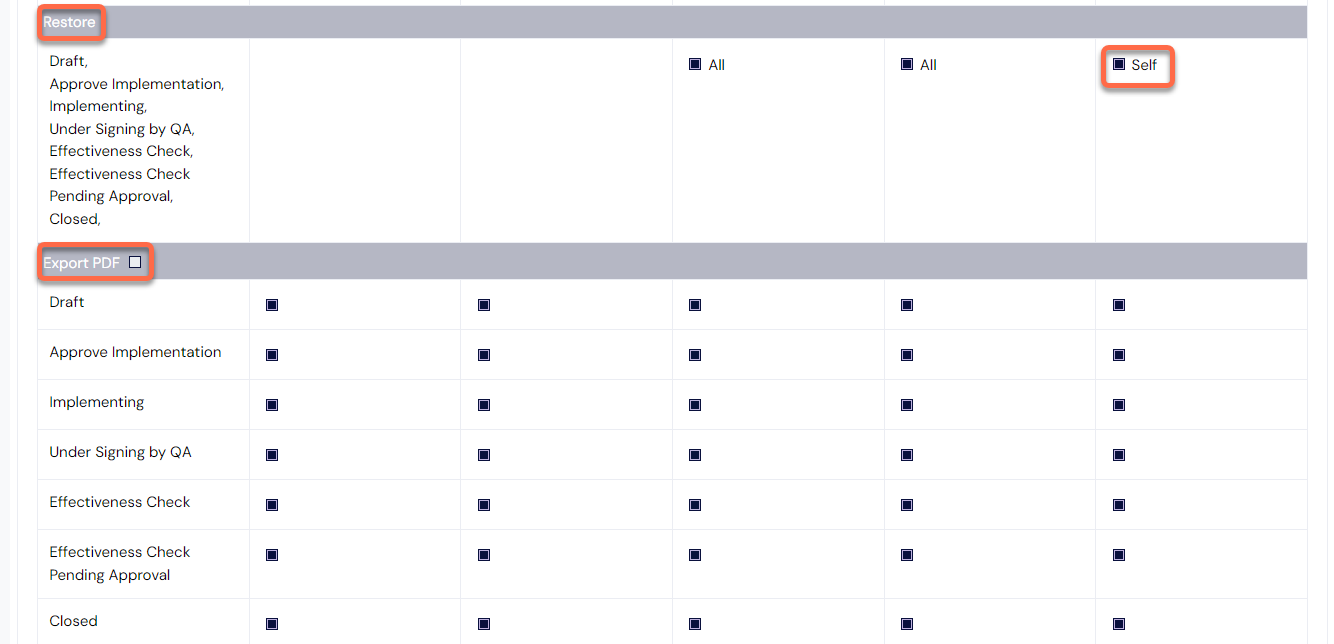 It is possible to select individually or you can bulk select all where the checkbox is in the grey section next to the setting option.
All Permission Settings have to be completed before you can move on and complete any of the other configuration settings in your Workflow.
Relevant for: Administrators / Managers / Regular Users