There are three different subworkflow statuses.
The status of a subworkflow can be viewed from the subworkflow listing page or from within the subworkflow itself on the details page.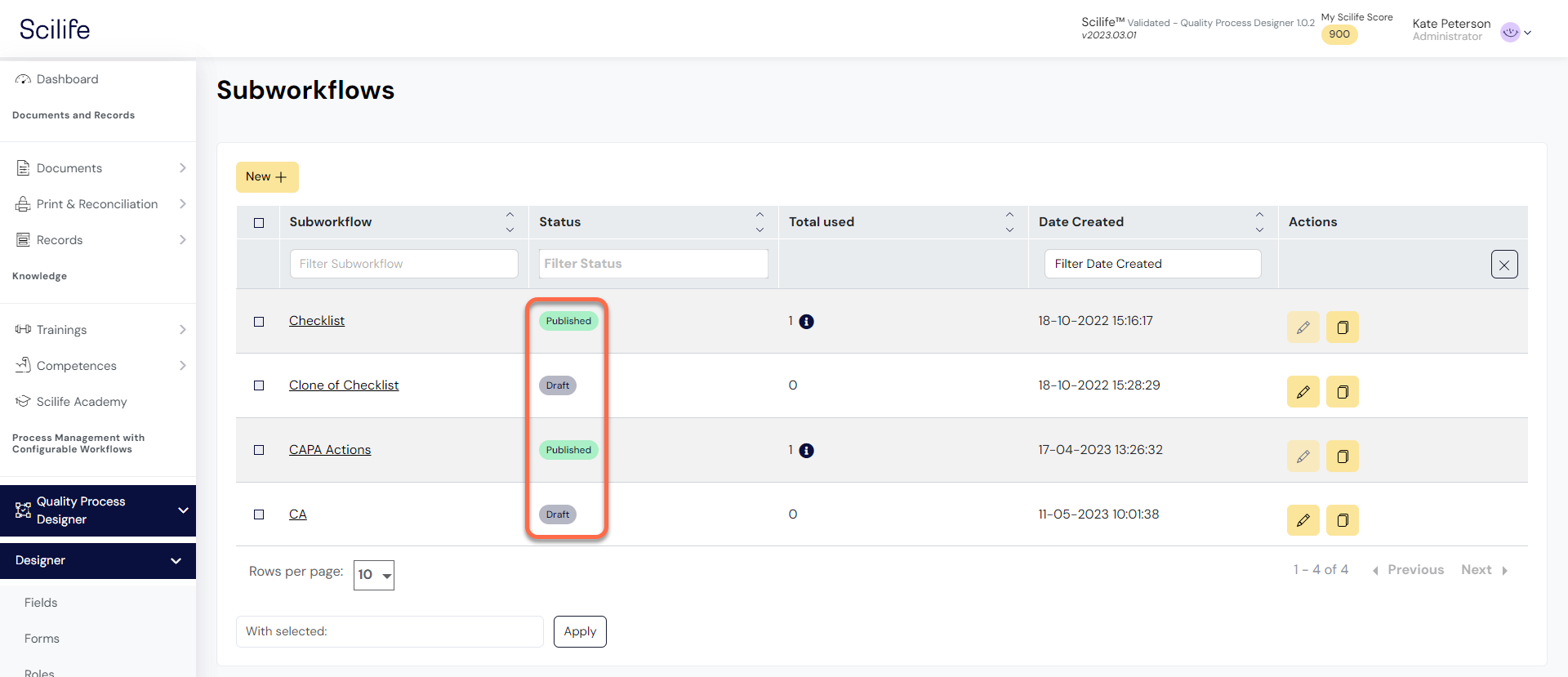 Draft - in this status the subworkflow is still editable to some extent.
Published - in this status a subworkflow can be used in a Workflow. It cannot be edited any further at this point, however it can still be cloned.
Retire - the subworkflow has been retired and cannot be used in a workflow.
Relevant for: Administrators / Managers