Who has permission to make an Obsolete Document Published again?
Administrators, Managers, and Regular Users can make a Document Obsolete even though they don't have a role in the Document.
How can I set a Document from Obsolete to Published again?
Please bear in mind that setting a Document back to Published status is a 2-step process:
Click on the Status button and click on Select user for Publishing.
Select a User from the drop-down.
Provide a Reason for publishing the Document again.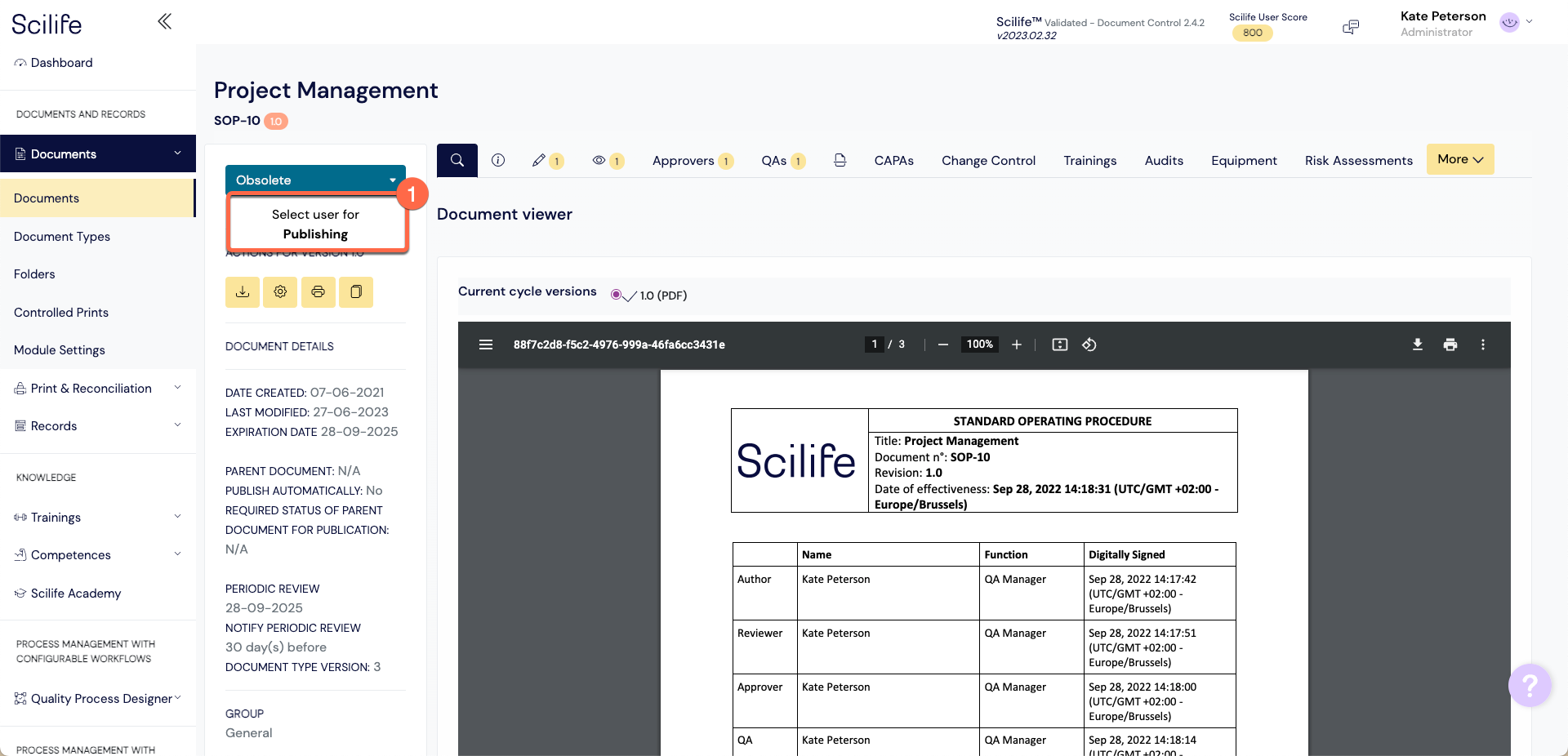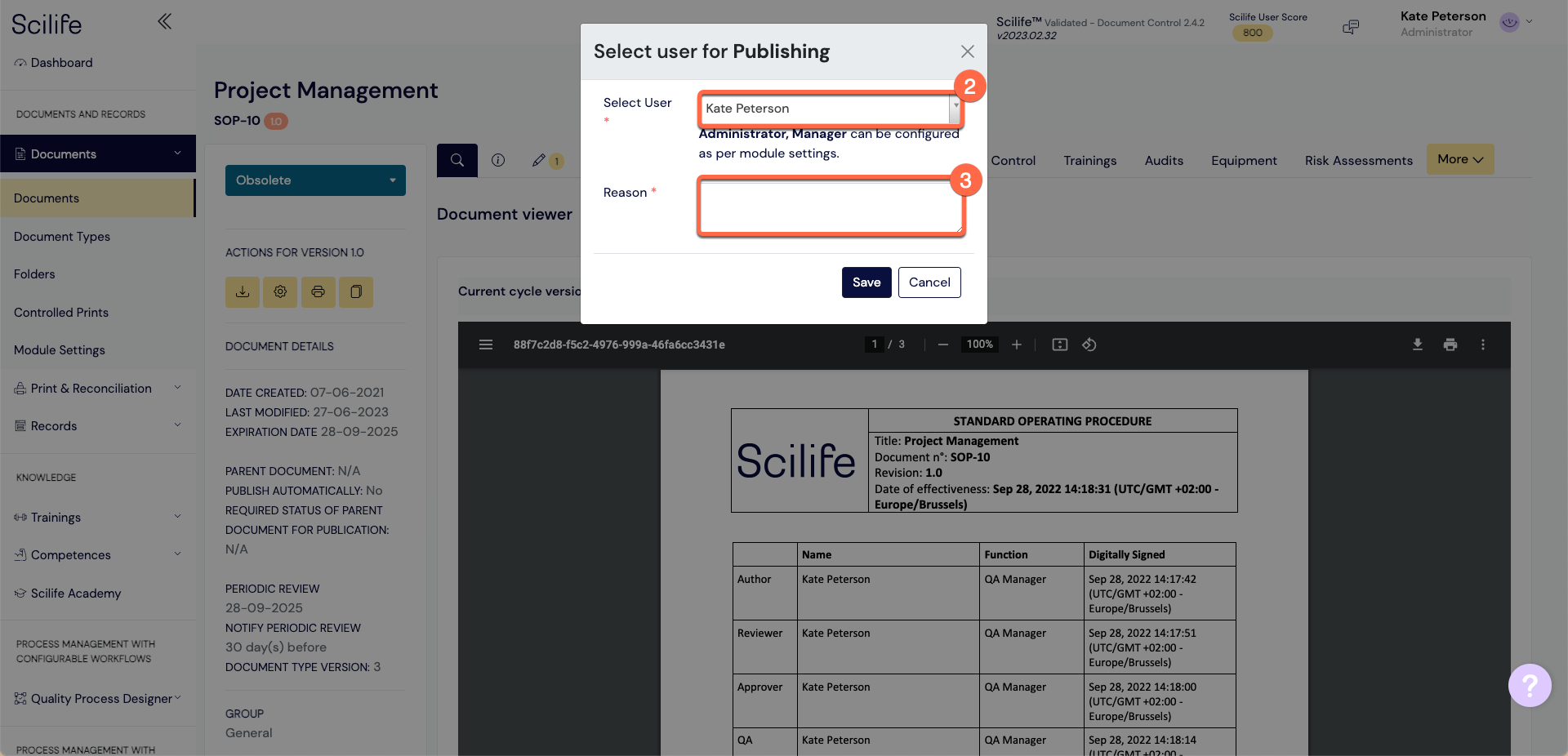 The Document will then appear on the User's Dashboard under Action Required: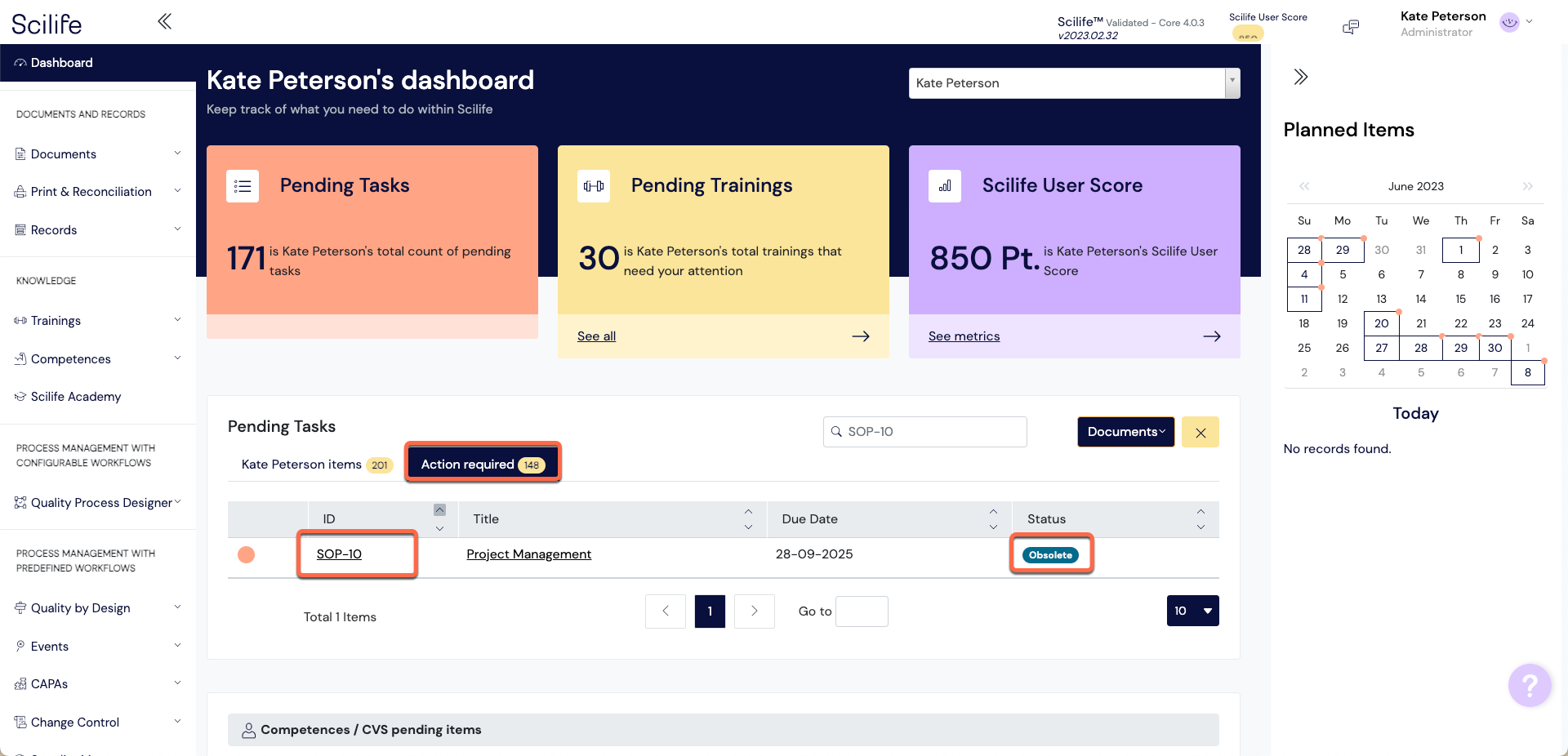 Additionally, if you hover over the status of the Document, a pop-up reading 'Next Action Required By' will show up followed by the name of the user who needs to take action: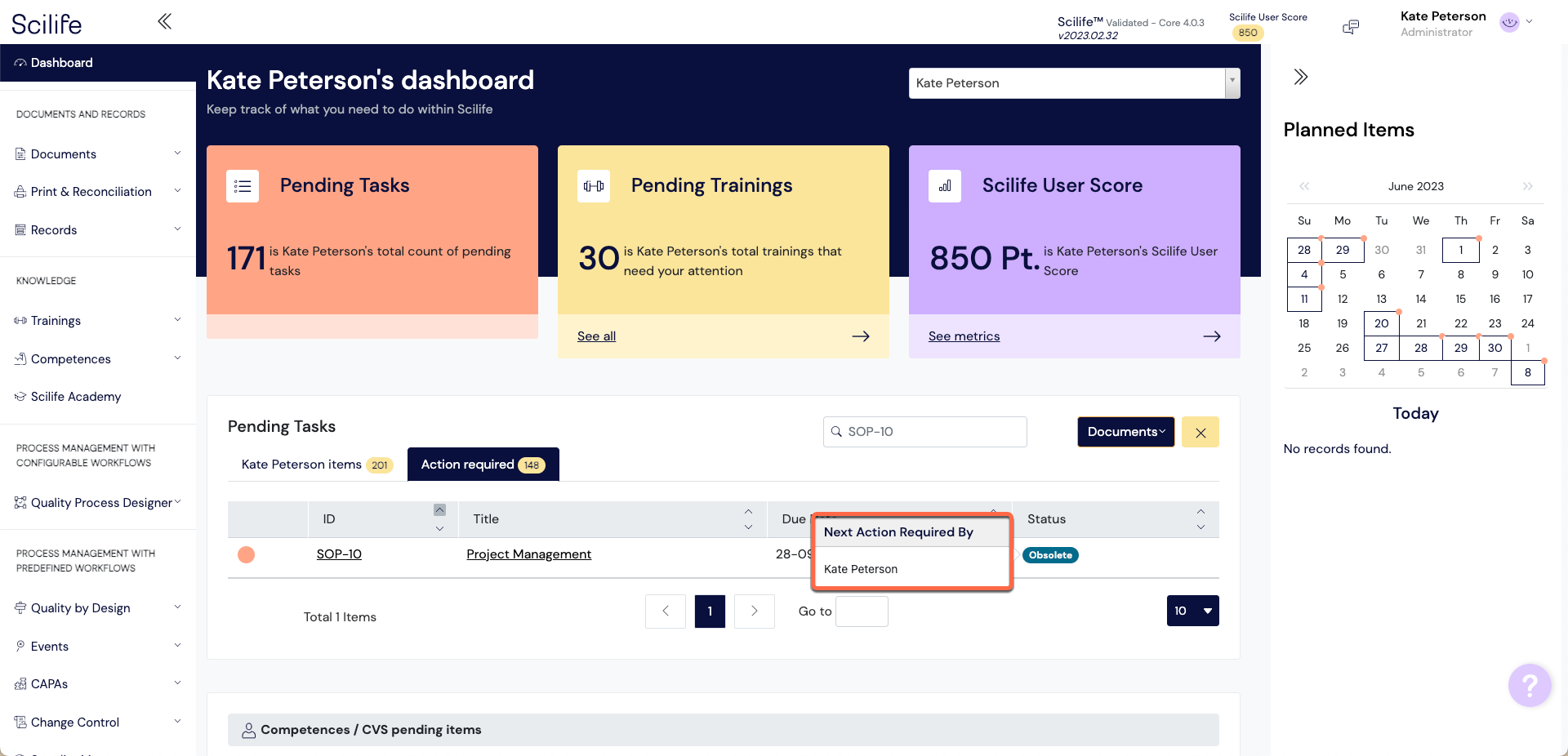 On the Document Details page, the User assigned for Publishing then can:
Click on the Status button and select Set to Published.
Sign off with their electronic signature.
Add Remarks to justify the Publication of the Document.
Click on Sign.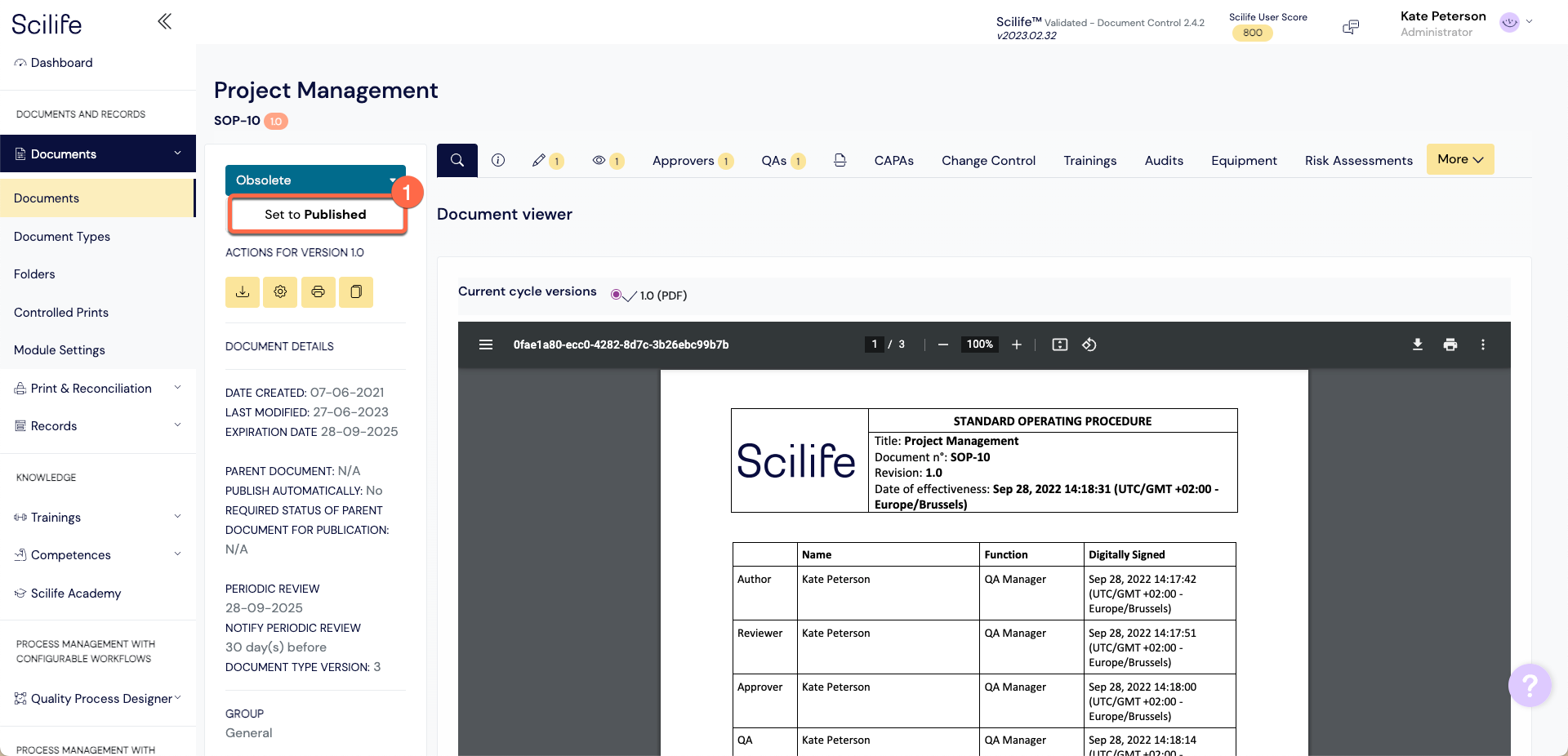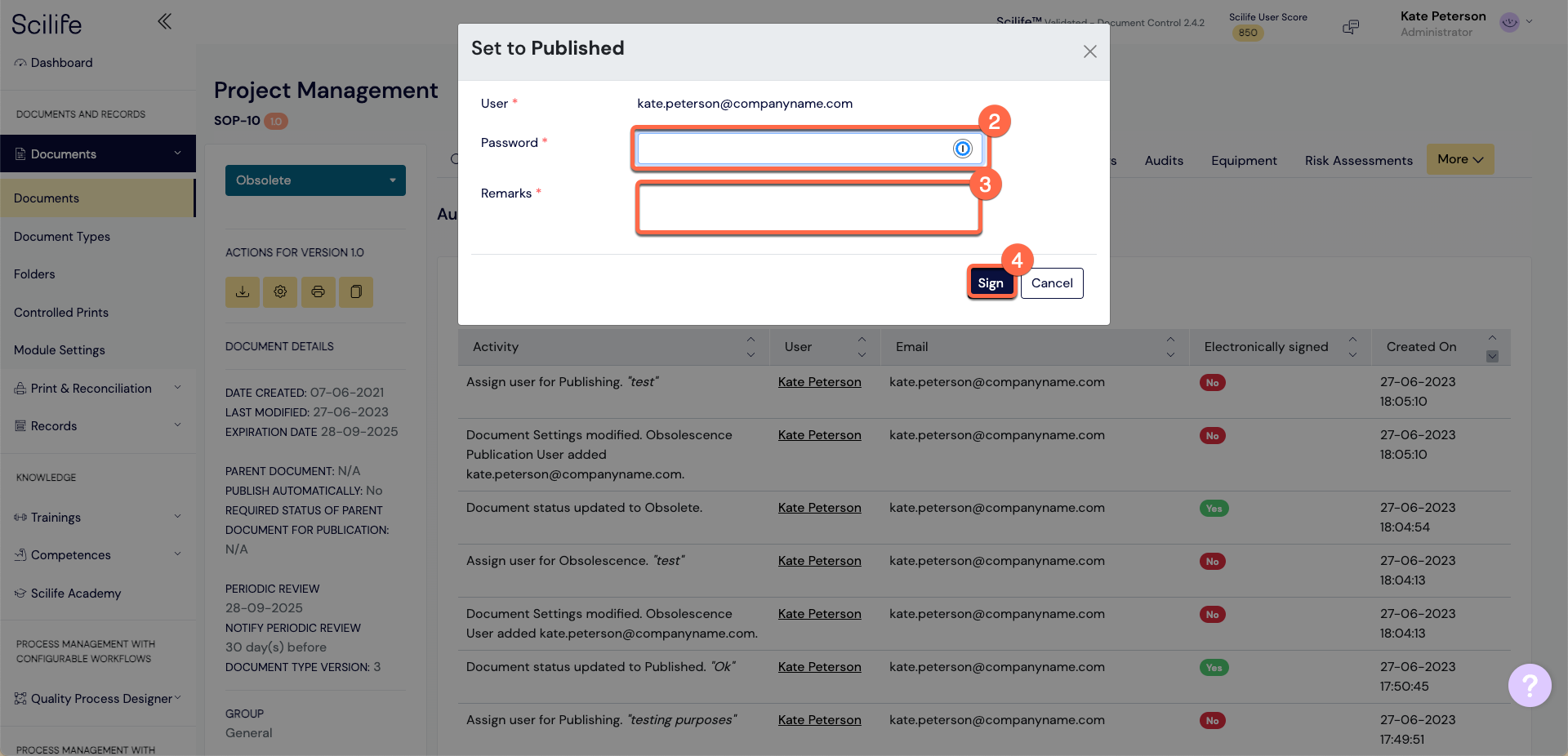 After this, the Document will be in Published status again: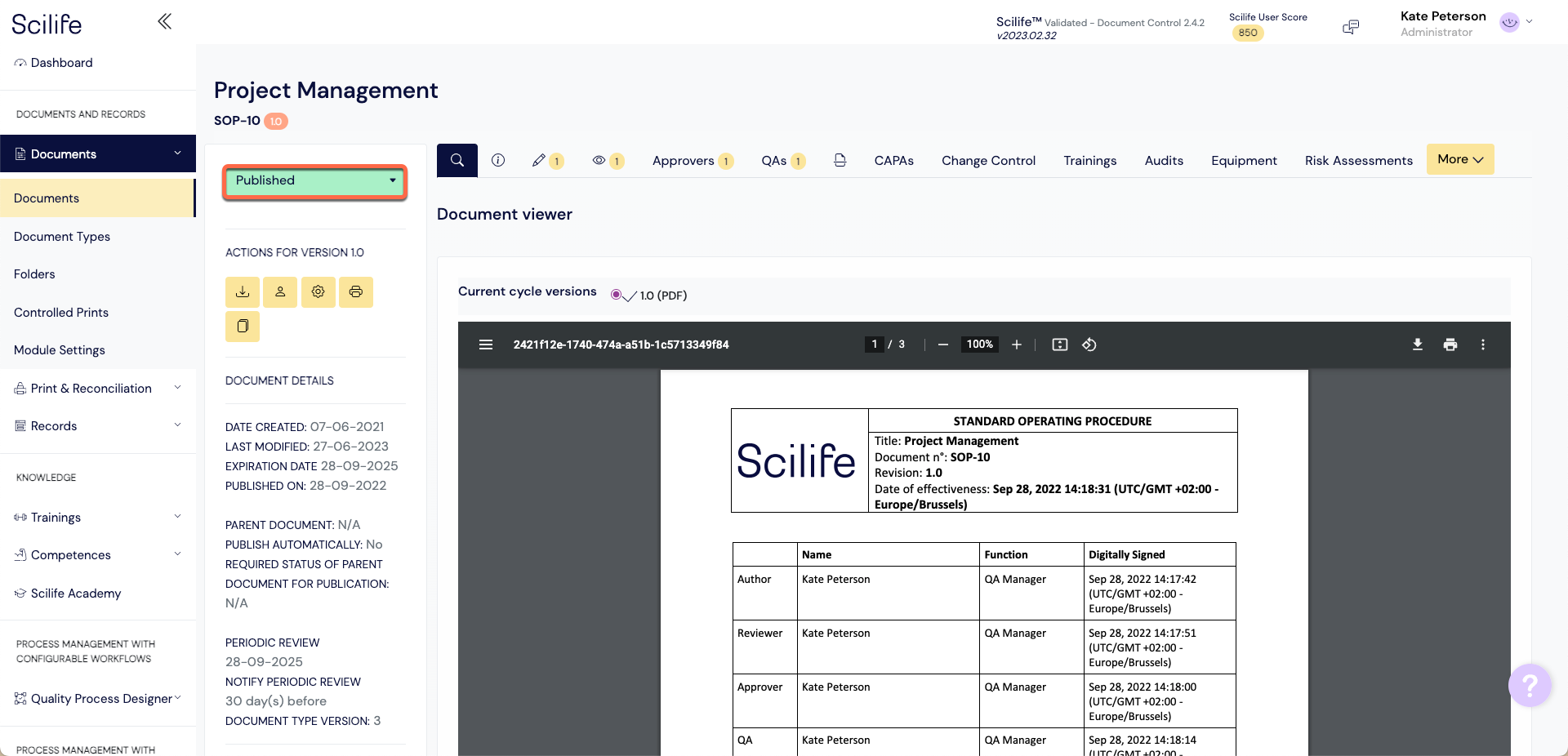 Relevant for: Administrators / Managers / Regular Users.