The reason a Published Document is showing on a User's Dashboard is that he/ she has been made the Obsolescence Manager of that specific Document.
If a Document is in Published status and a Periodic Review period has been configured, either at Document Type or Document Level, it is possible to configure an Obsolescence Manager who will be in charge of making the Document Obsolete at the future review date.
If you wish to configure an Obsolescence manager, follow the steps outlined in this article: Can Documents be made Obsolete
By doing so, the Document will be showing up on the Dashboard of the User that has been configured as Obsolescence Manager under the Action Required column: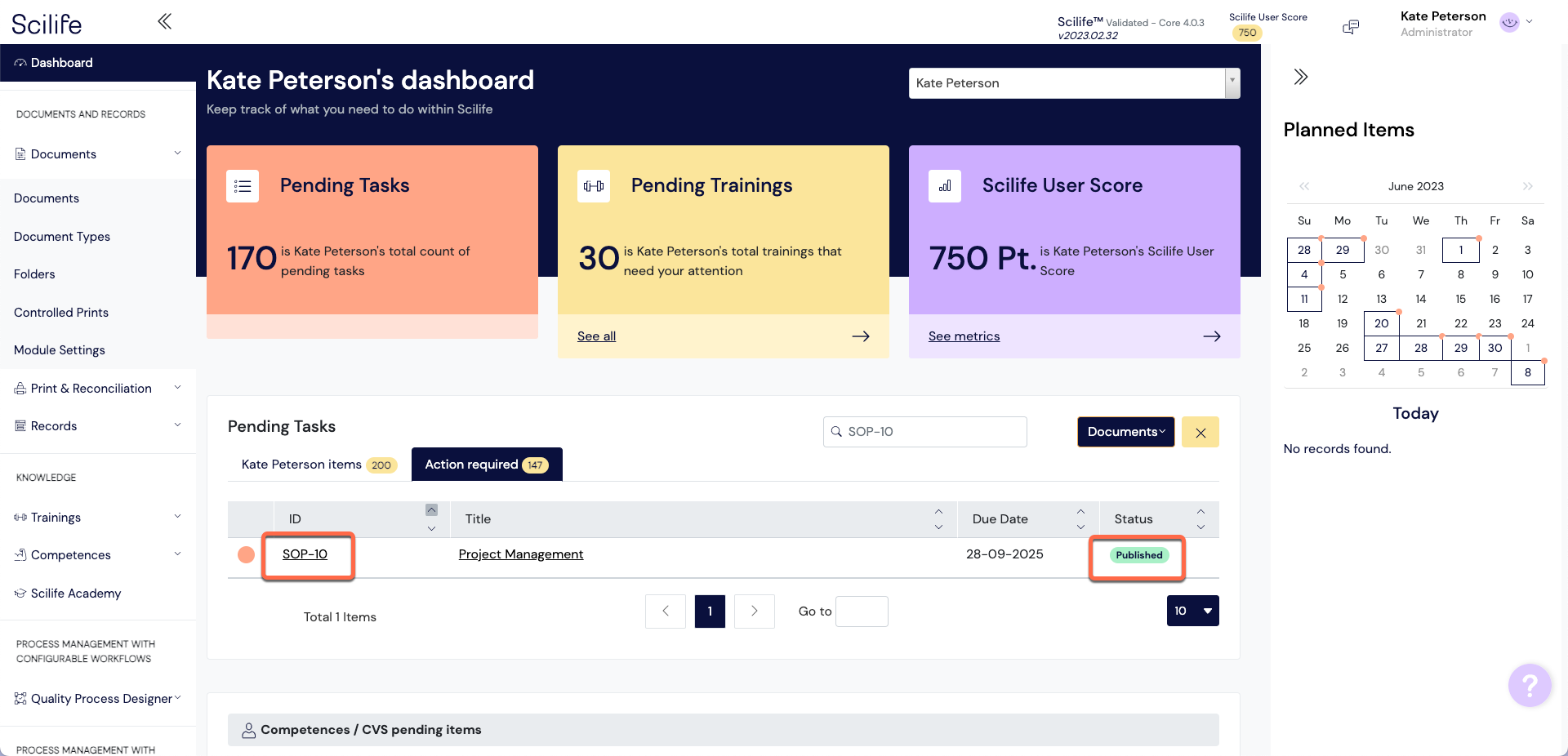 Additionally, if you hover over the status of the Document, a pop-up reading 'Next Action Required By' will show up followed by the name of the user who needs to take action: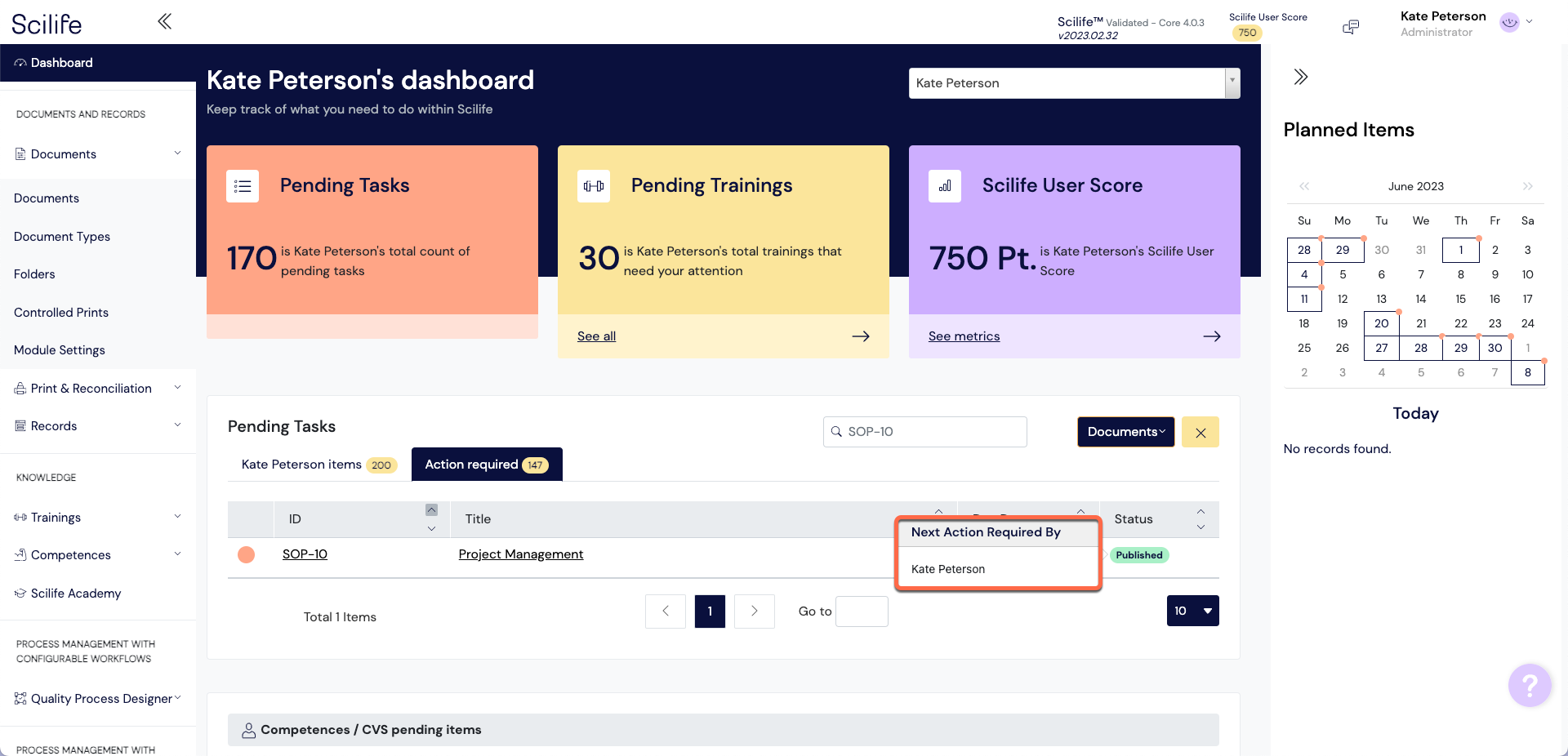 Once an Obsolescence Manager has been configured for one or more Published Documents, it is currently not possible to cancel the obsoleting process.
As a workaround, you can set it to Obsolete and then immediately thereafter set it back to the Published state.
Please bear in mind that setting a Document back to Published status is a 2-step process:
Can an Obsolete Document be Published again?
Relevant for: Administrators / Managers / Regular Users