Go to Competences > CV Fields.
Select the Fields tab.
Click on the New + icon.
Give your Field label a name.
Toggle ON Group.
Select the fields that you would like to form the group.
Make Repetitive, if necessary.
Save & New to add multiples or Save.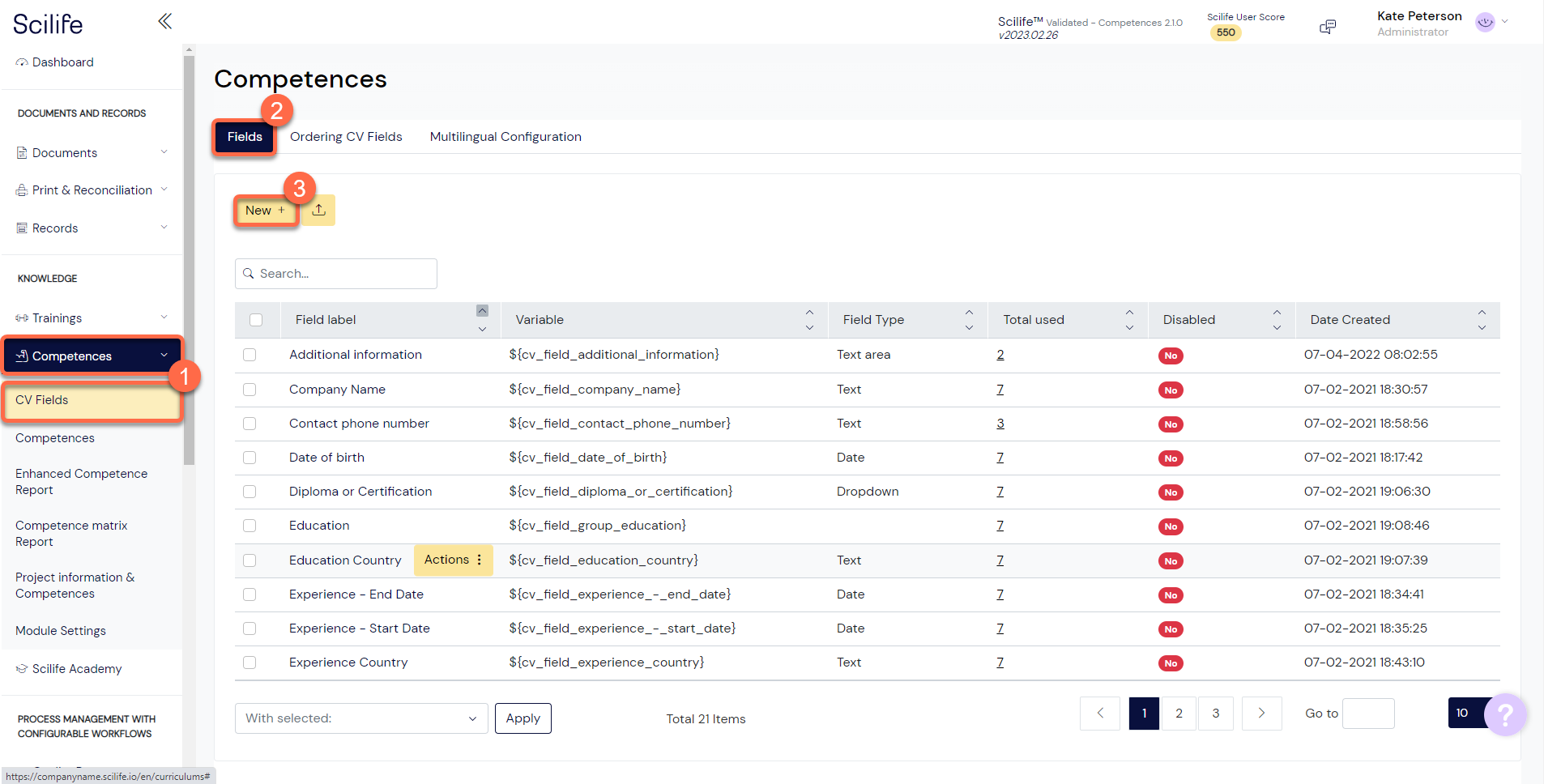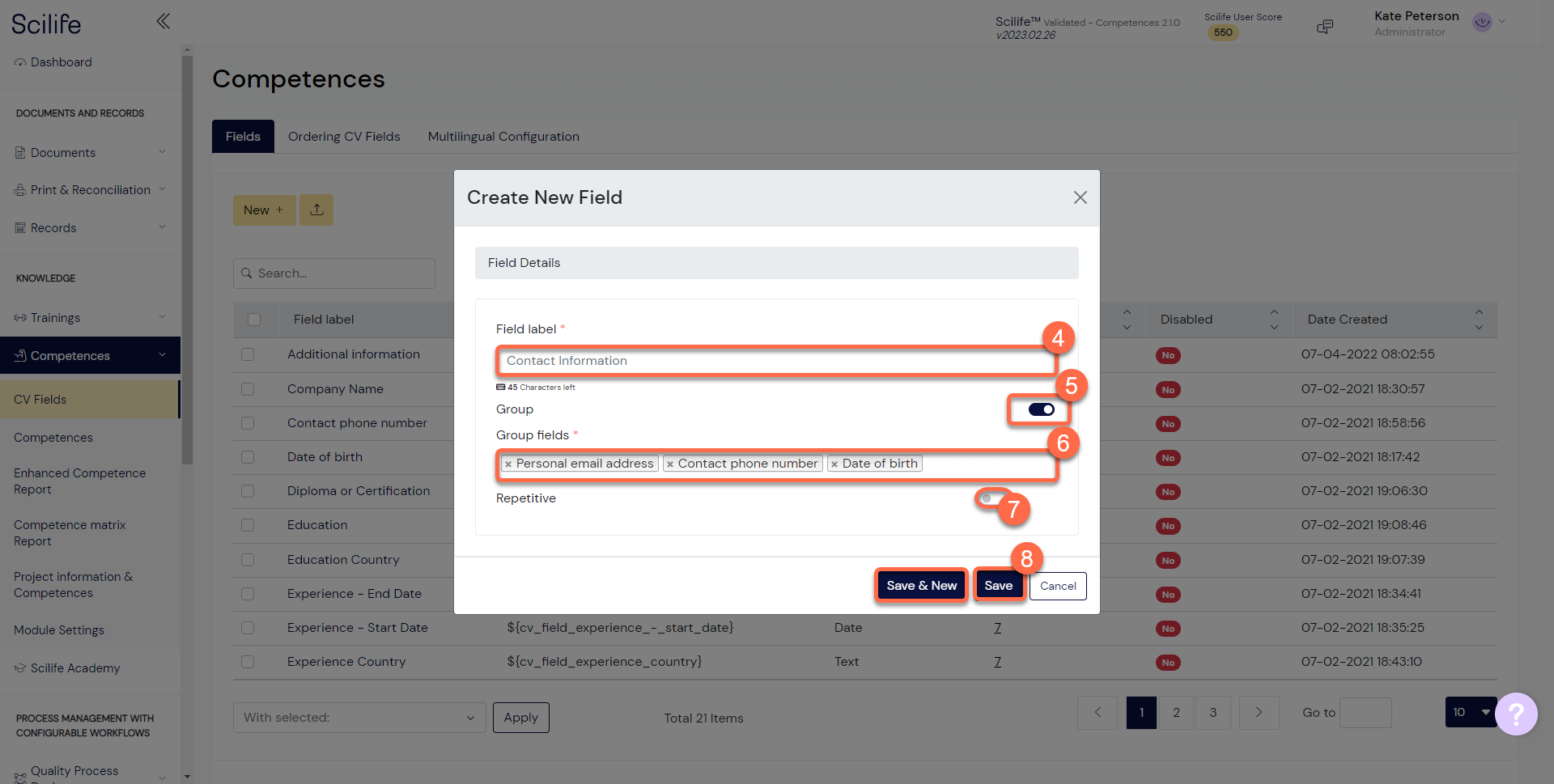 Please note that once a field has been used in a Group it can no longer be used individually.
Relevant for: Administrators / Managers