To view your different Equipment locations and also to review which Equipment is in each of these locations go to Equipment > Locations.
You will then see an overview of all your global locations.
The default view is table view.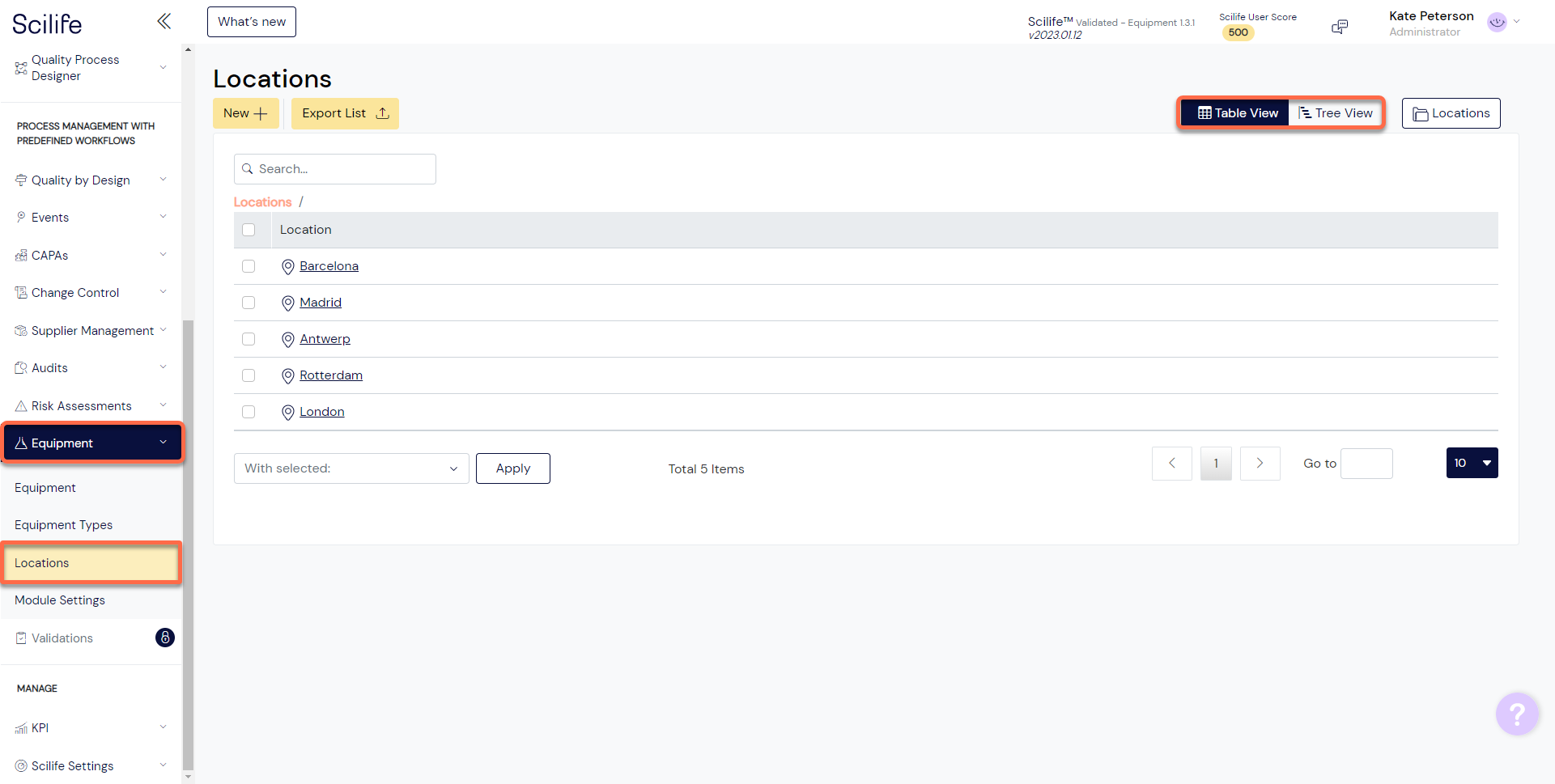 From the table view you can select a global location and from there see all the sub locations and all the equipment within the global location.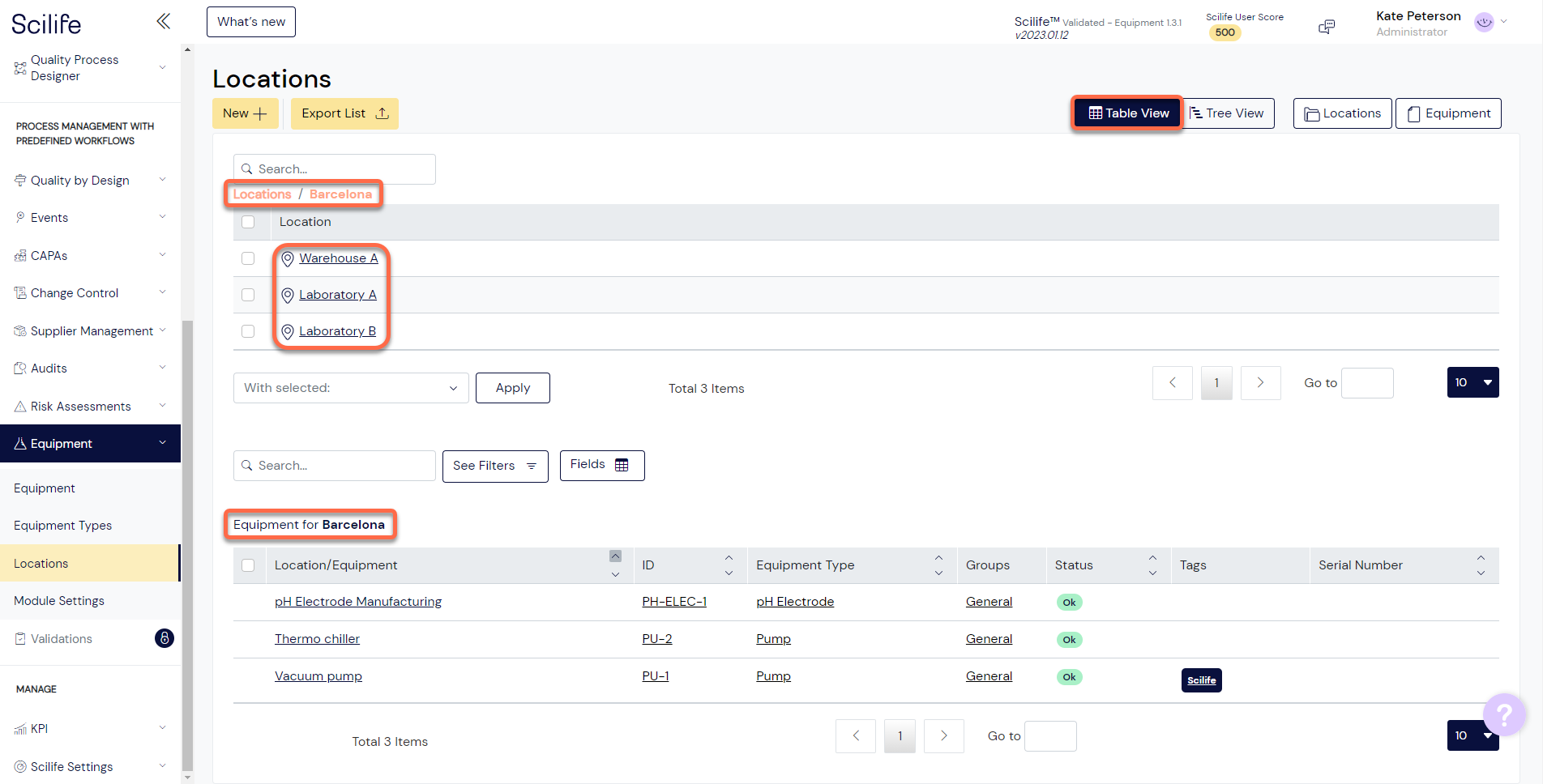 Switching to tree view allows you to see the different global locations, their sub locations, and the equipment in each global location on one page.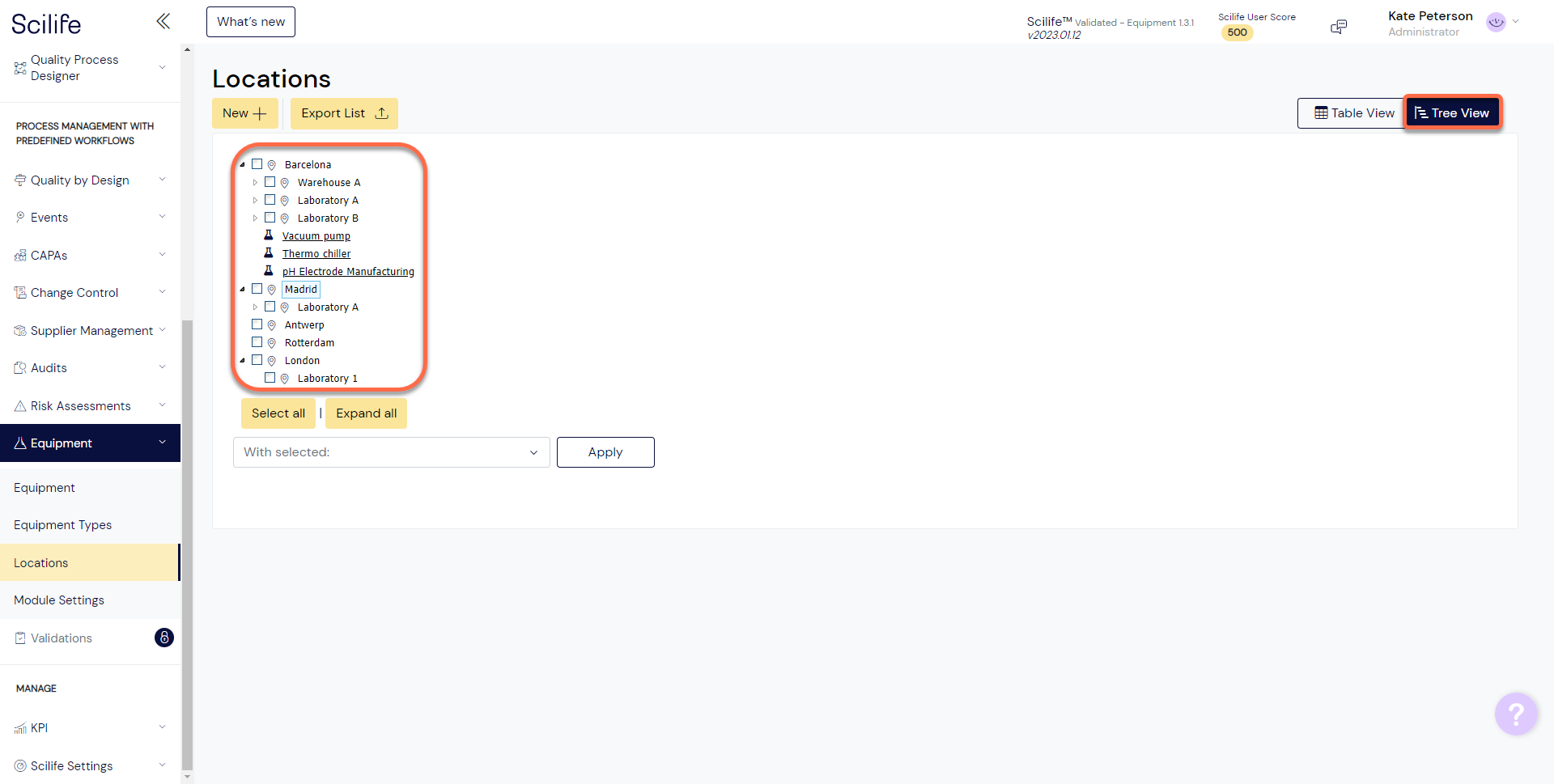 Relevant for: Administrators / Managers / Regular Users