If you would like to use Qualification variables within your Documents here is where to find those specific to Supplier Management.
Go to Supplier Management > Module Settings.
Within the text click on the by clicking here link.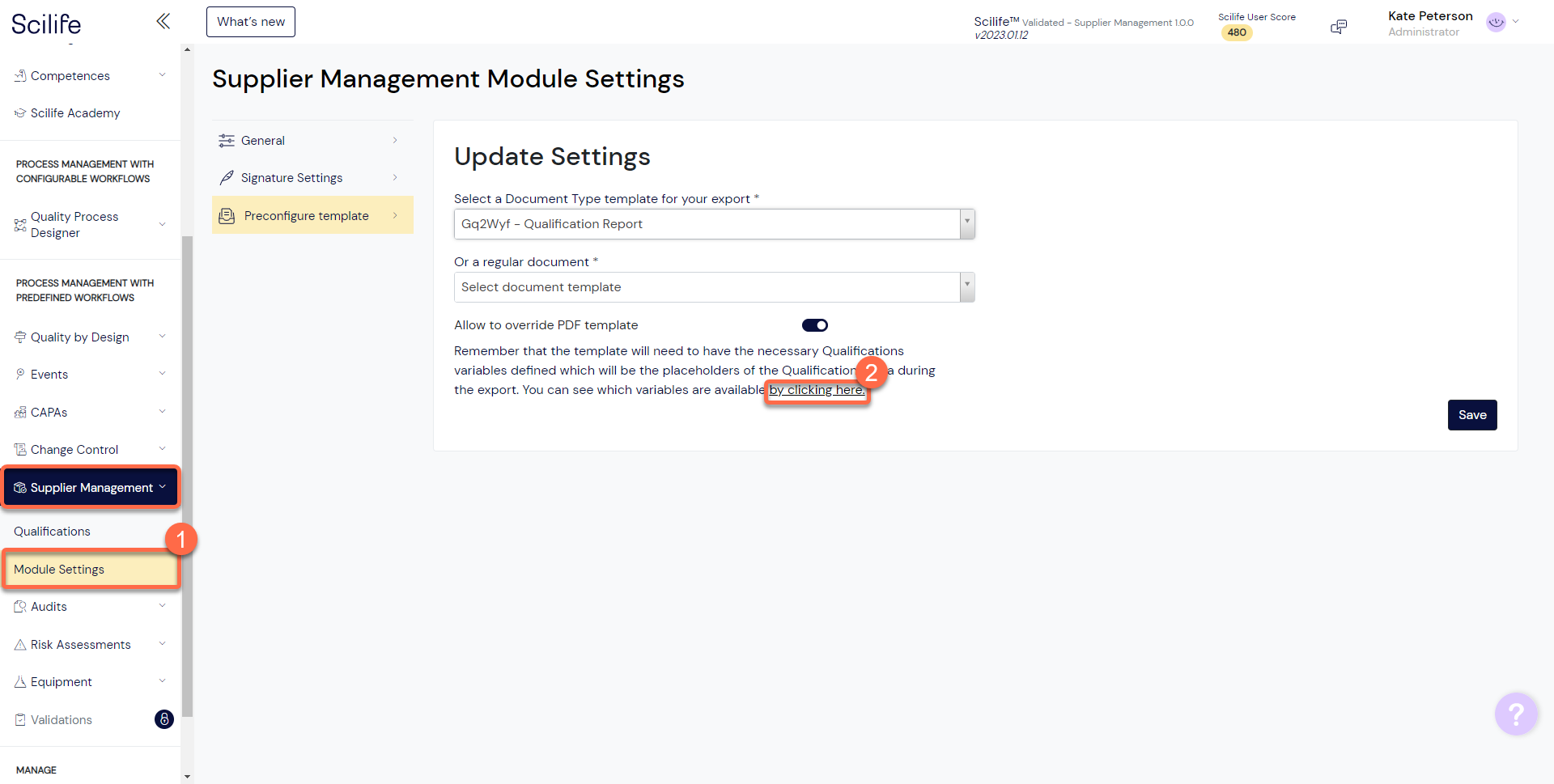 The Variables for Supplier Management screen will pop up, and from within this screen you can also copy and paste a variable by using the copy/ paste icon next to the variable.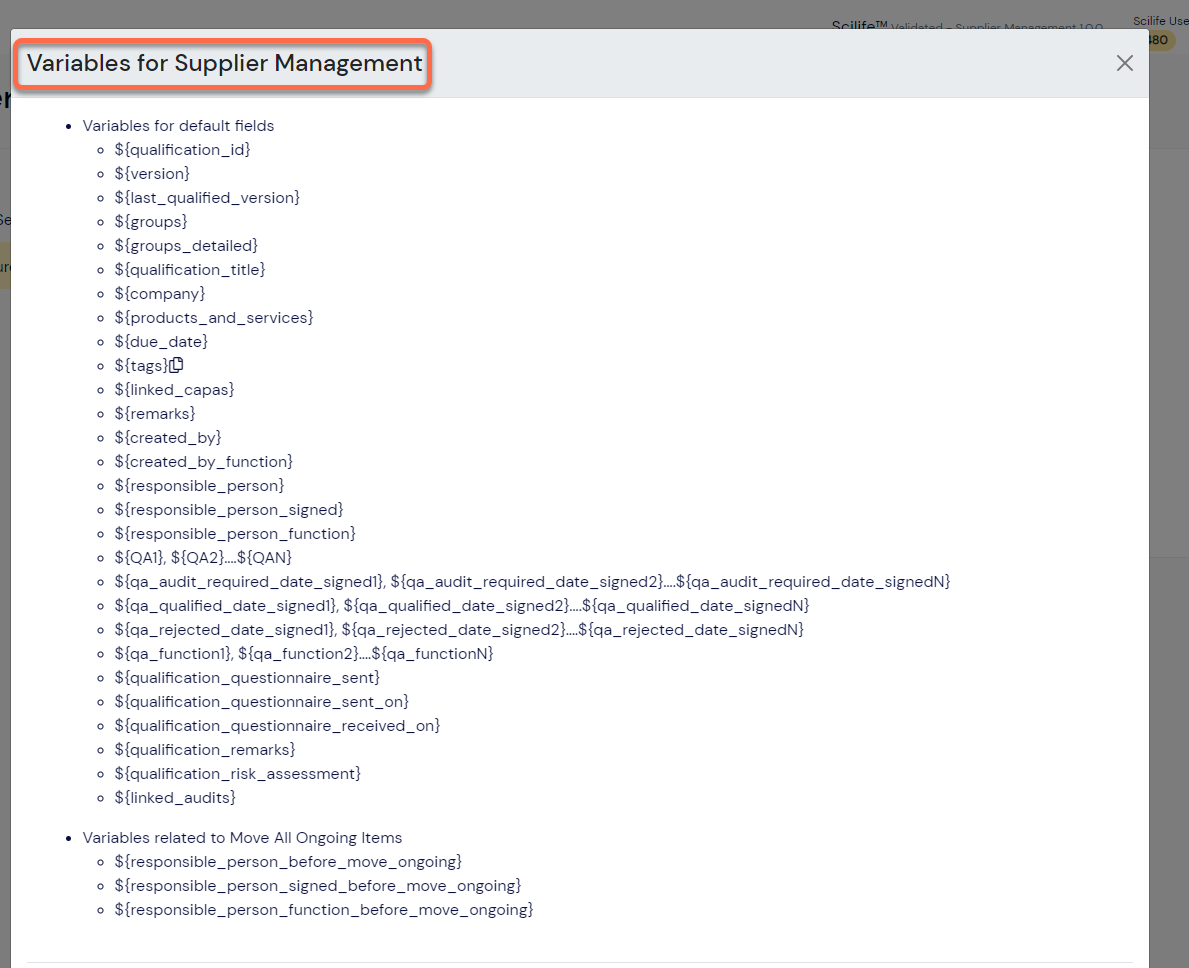 Relevant for: Administrators / Managers / Regular Users