If a qualification is still in the status of Under Qualification you can Edit or Edit Roles within the Qualification.
If a Qualification is in Qualified, Audit Required or Rejected status you can only download as a pdf.
Editing Roles in a Qualification
Go to Qualifications.
Select Edit Roles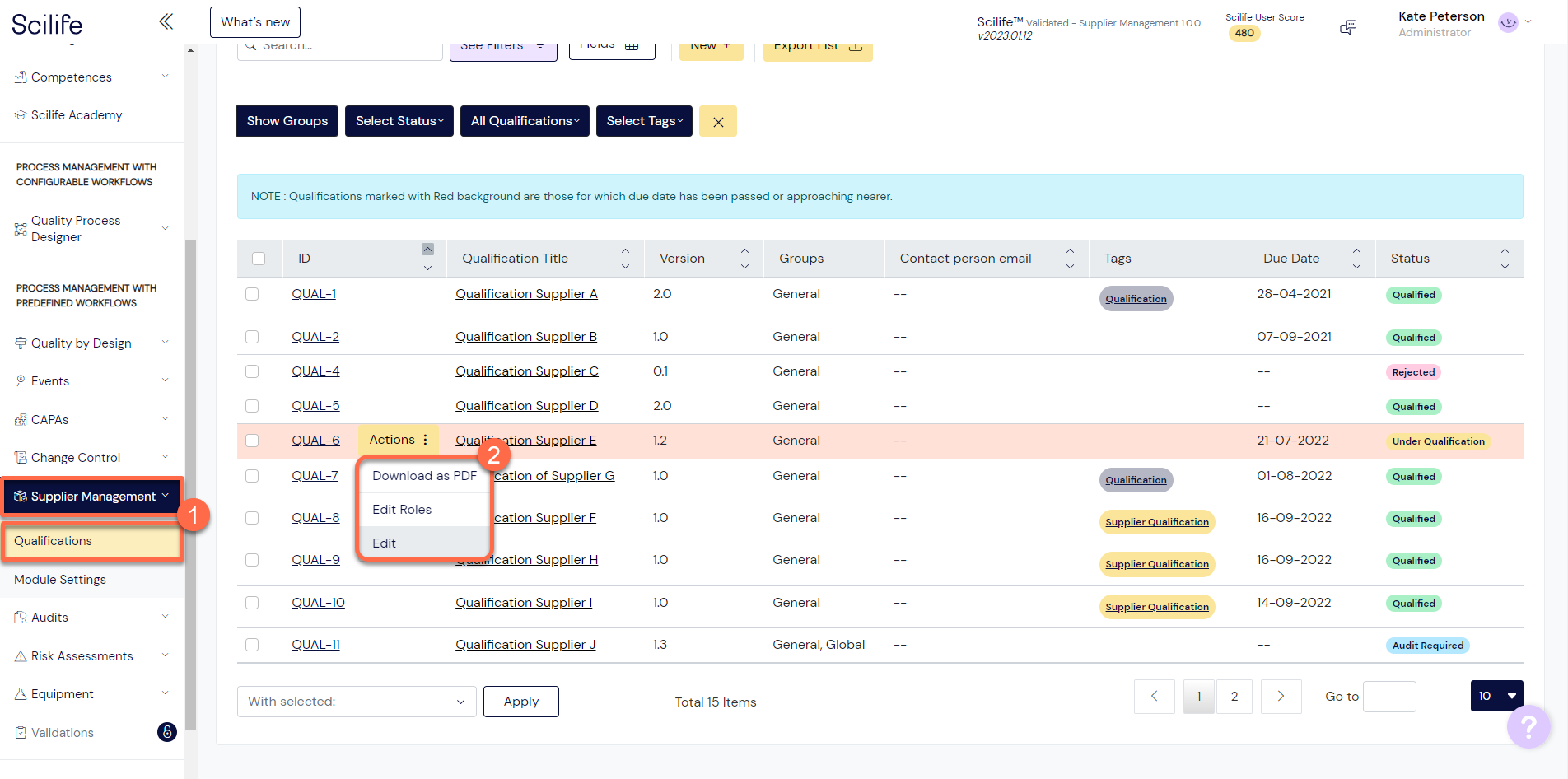 This will take you to the Update Roles screen.
Make the required edits.
Click on Save.
Relevant for: Administrators / Managers / Regular Users