If in your module settings you have switched on 'allow to override as pdf' you have will the option to download your audit report as a pdf.
Select the Audit required from the Audits listing page
Click on the pdf icon from the Audits details pages.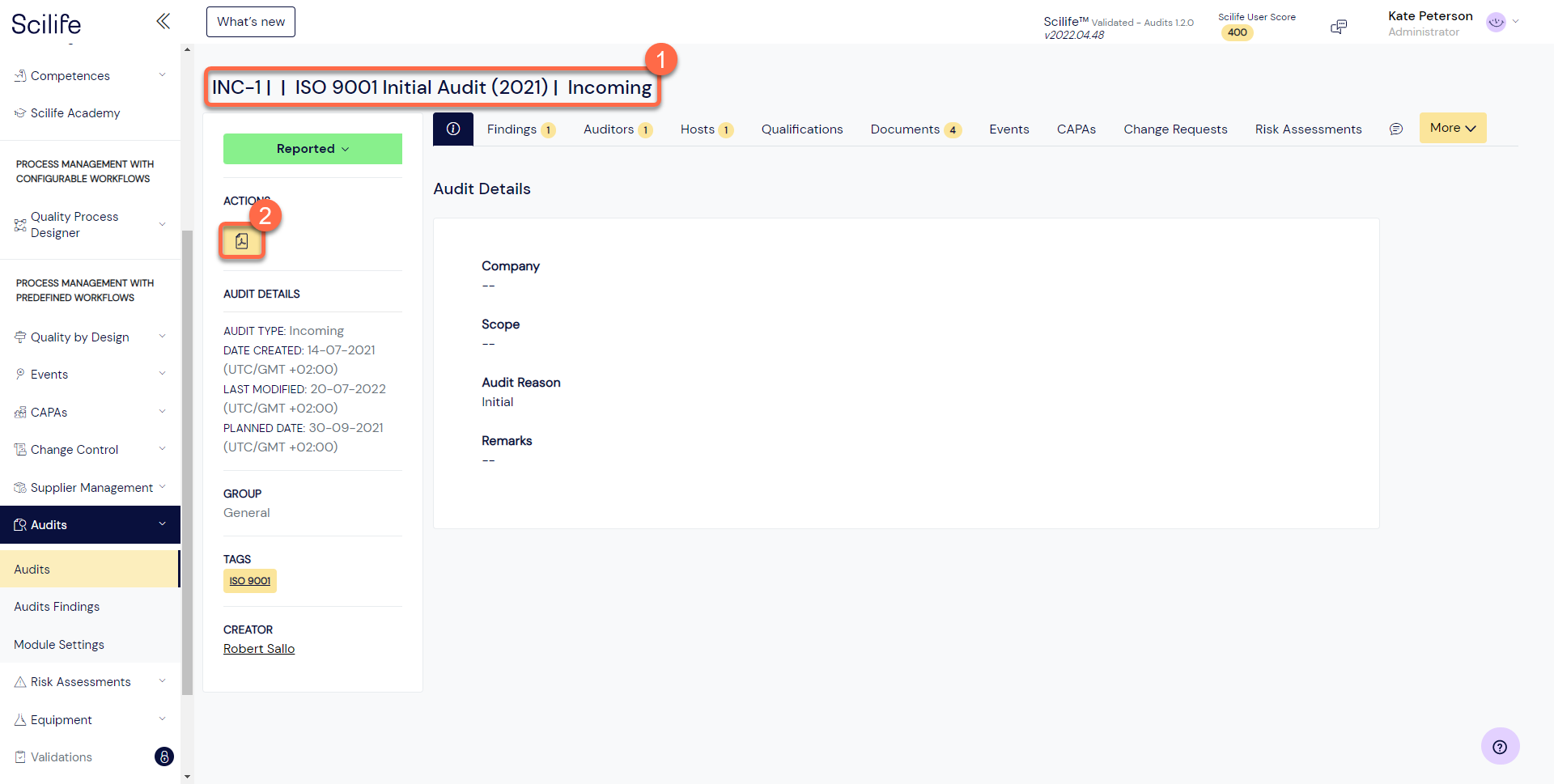 Select a Document Type, or
Select a Regular Document.
Review the variables by clicking on the link.
Download your pdf.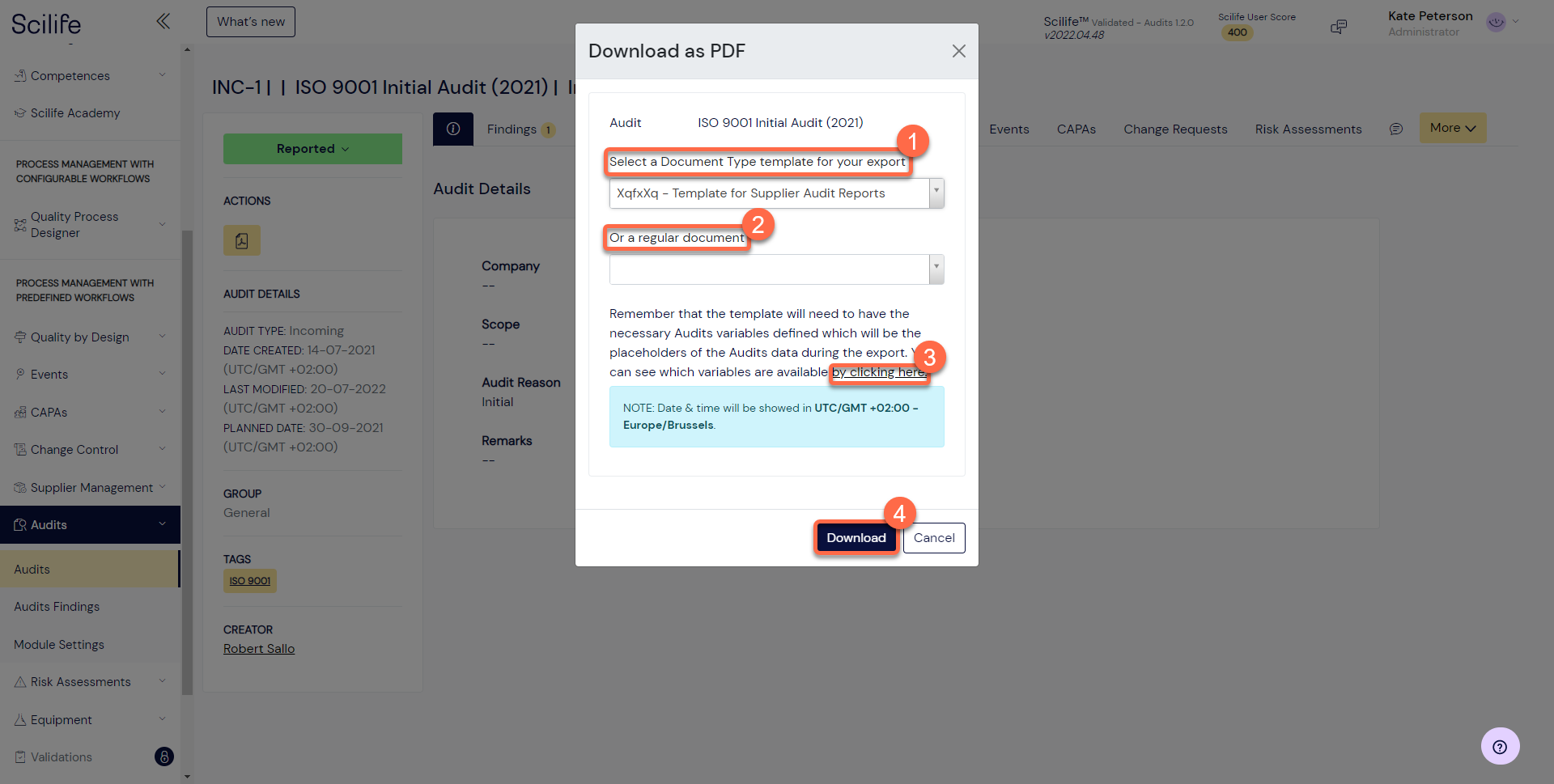 Relevant for: Administrators / Managers / Regular Users