An Audit's Planned Date can only be modified when changing its status from Draft to Planned.
Go to Audits > Audits.
Use the Filters and/or Search field to find the Audit you wish to edit.
Click on the ID or Title to open the Audit Details Page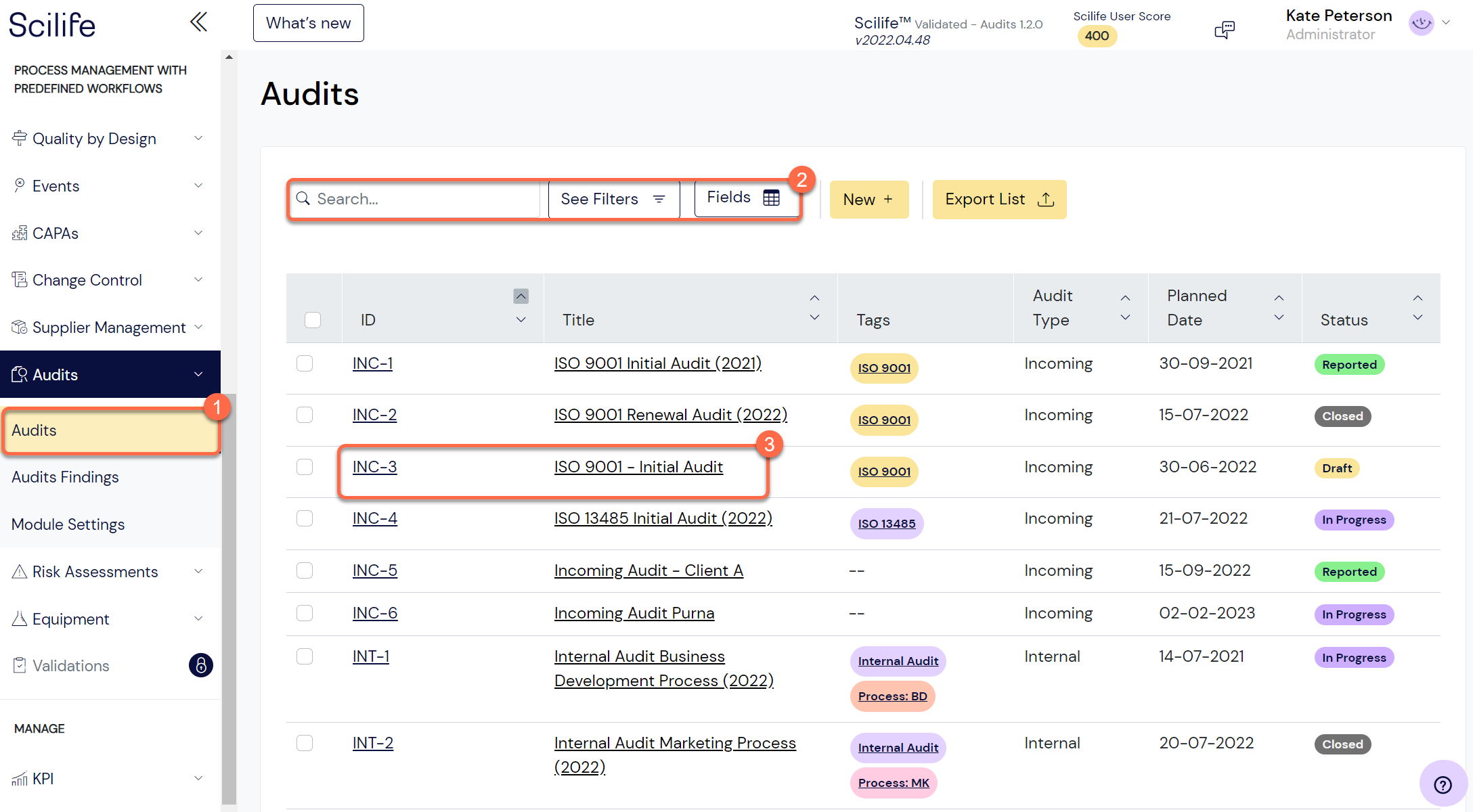 In the Audit Details Page, click on the Draft status button.
Click on Set to Planned.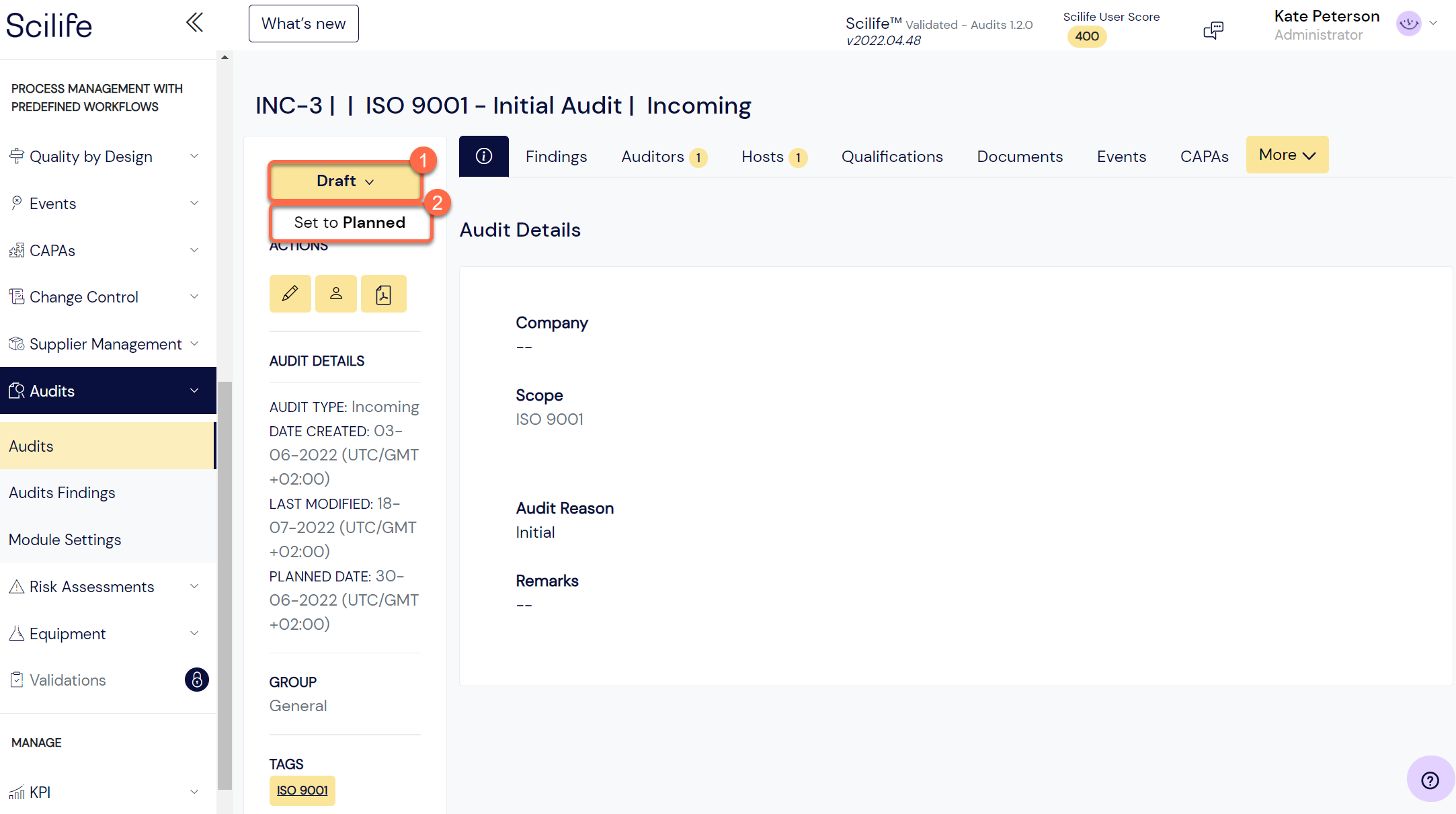 Modify the Planned Date if needed.
Introduce electronic signature credentials: User and Password.
Add any remarks.
Sign.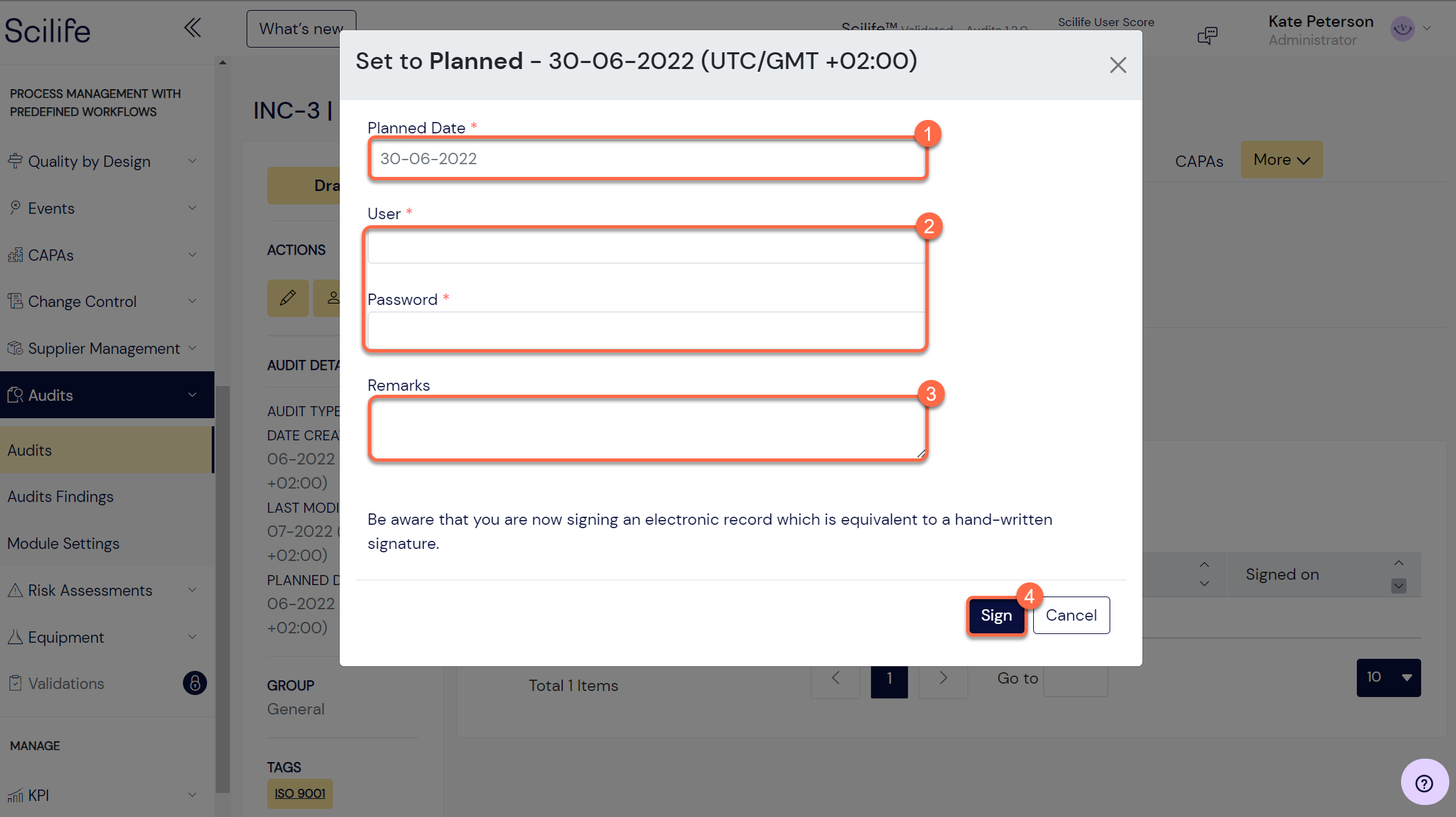 The system will then give the following notification: Audit status changed to Planned.
Relevant for: Administrators / Managers / Regular Users.
Please note: The roles allowed to change the status of an Audit will depend on the Audit type:
Internal Audit: Lead Auditor, Additional Auditor and Host can change the status from Draft to Planned.
Incoming Audit: Host can change the status from Draft to Planned.
Outgoing Audit: Lead Auditor and Additional Auditor can change the status from Draft to Planned