In an Outgoing Audit, the Host would be the person at the supplier company who will be responsible for the audit at the supplier's end.

In an Internal Audit, the Host would typically be the head of the department that is being audited.

In an Incoming Audit, the Host would typically be someone from QA.
How to preconfigure Audit Hosts
Go to Audits > Module Settings.
Click on General.
Scroll down and find the Preconfigure Hosts field. Add the desired Hosts.
Click on Save.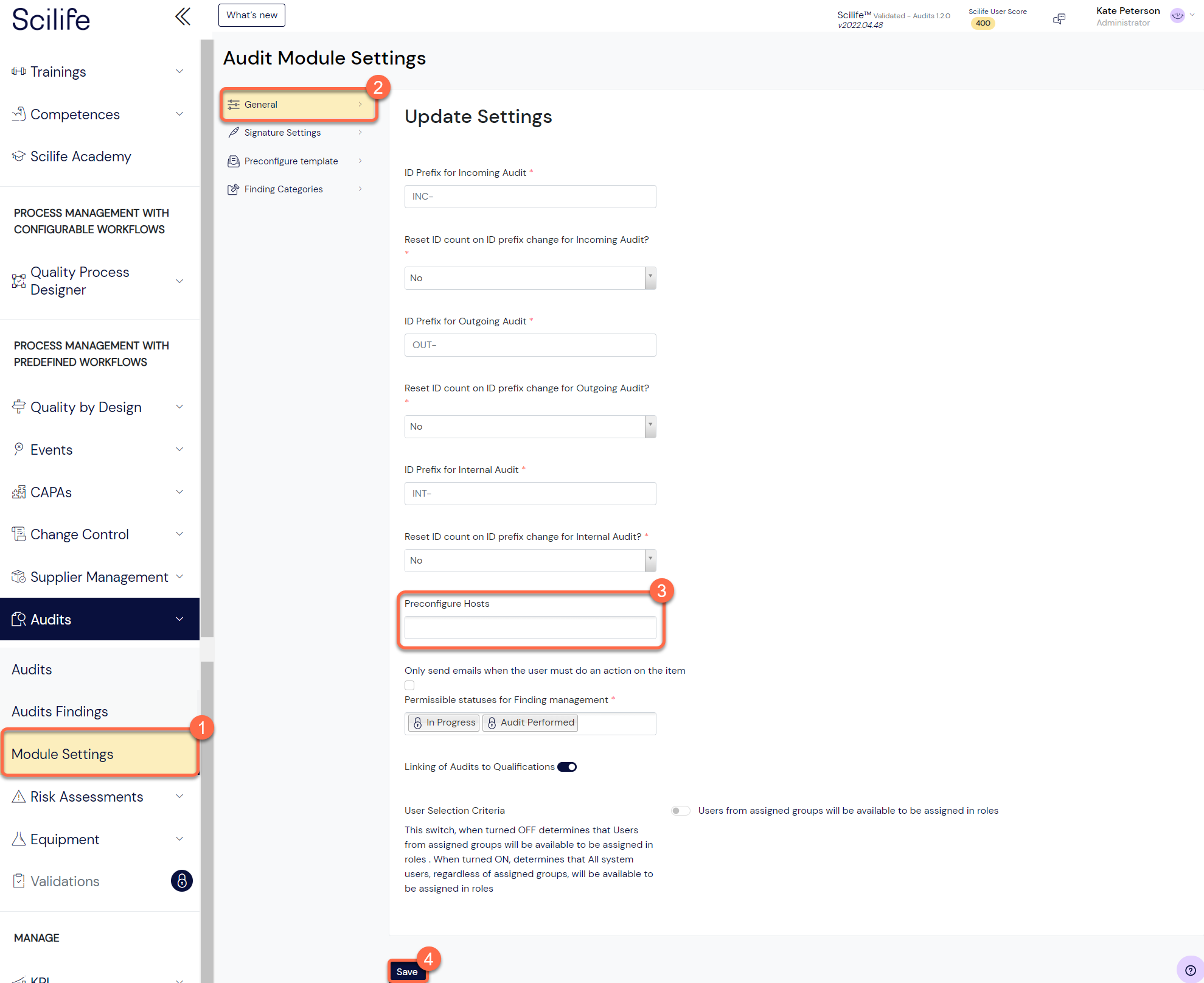 Relevant for: Administrators / Managers.
Please note: Users set in the Preconfigure Hosts field will automatically be populated when creating only an Internal or Incoming Audit.