What is the Start Date of a Maintenance Task?
When scheduling a Maintenance task, the Start Date is the first day the task can be carried out.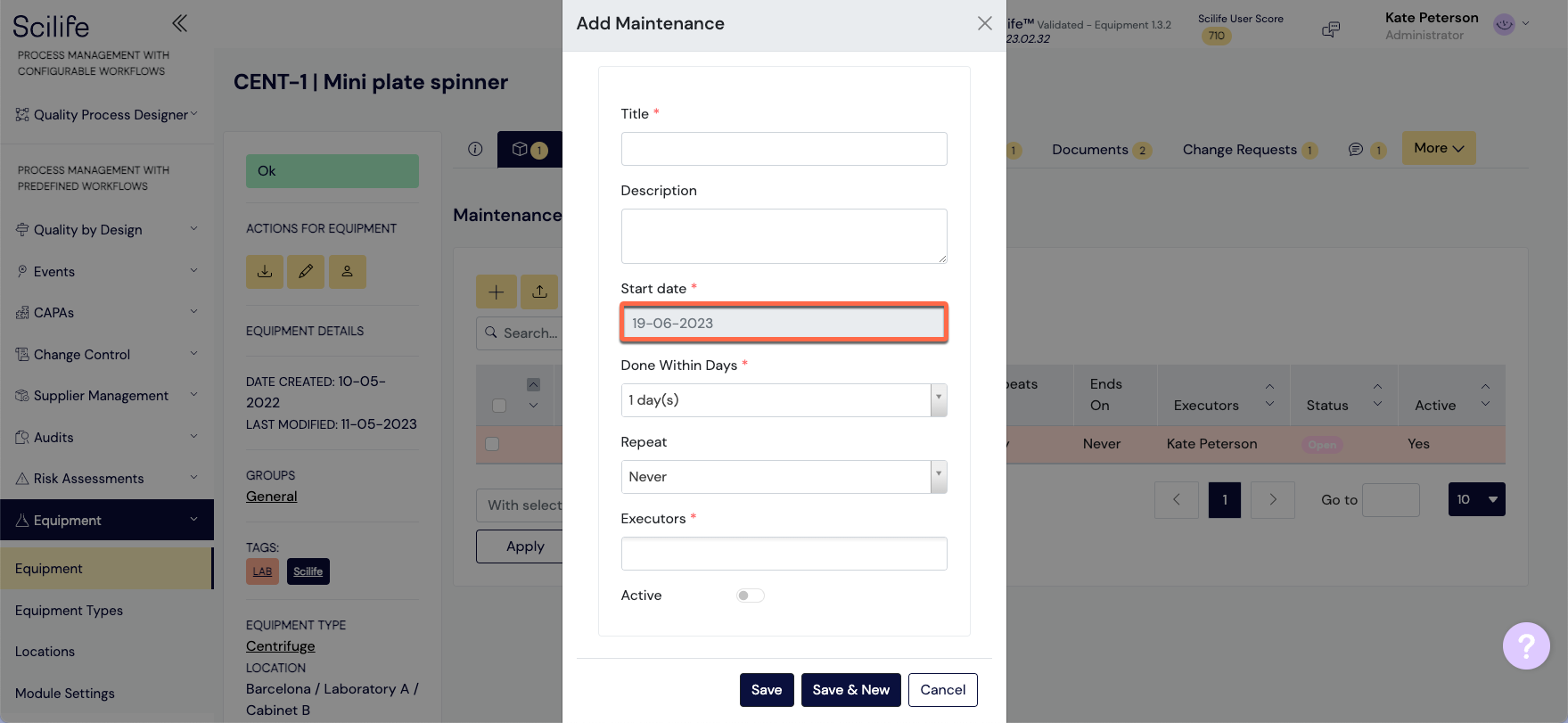 Please note that if the Start Date of a Maintenance task is scheduled for the same day on which you plan it the task will be set to Open automatically.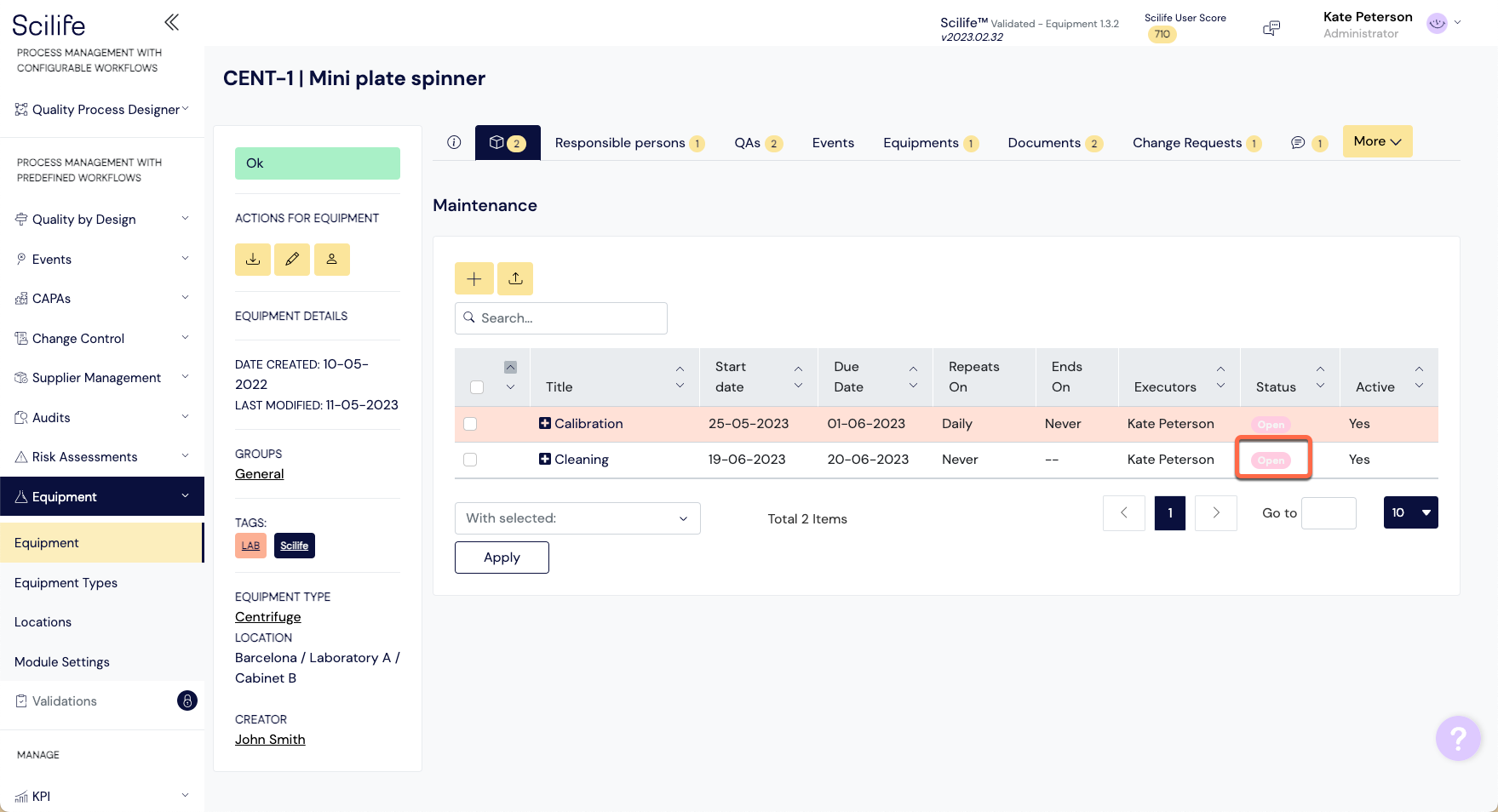 On the other hand, if the Start Date is scheduled for a later date, the task will be set to Scheduled.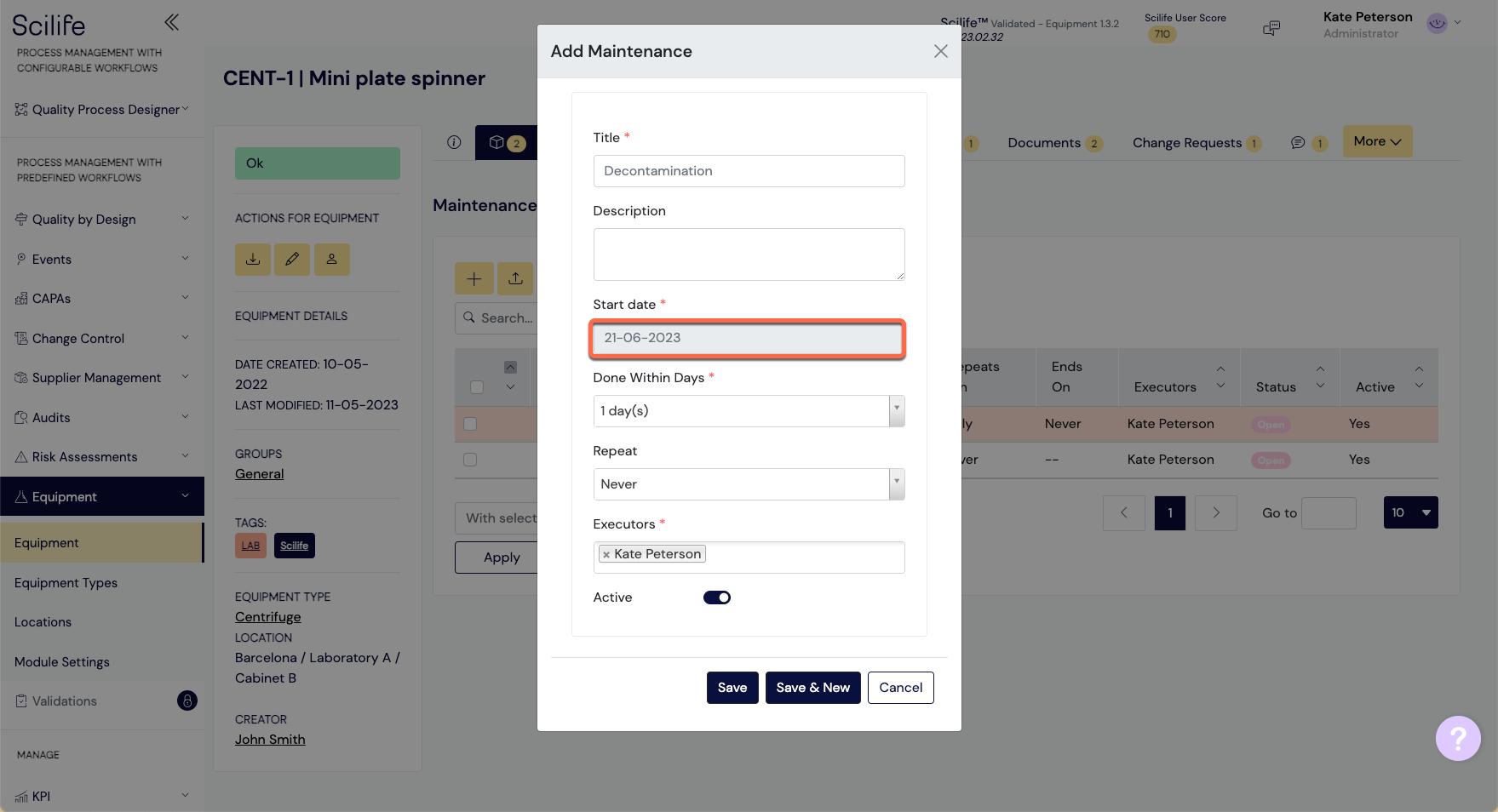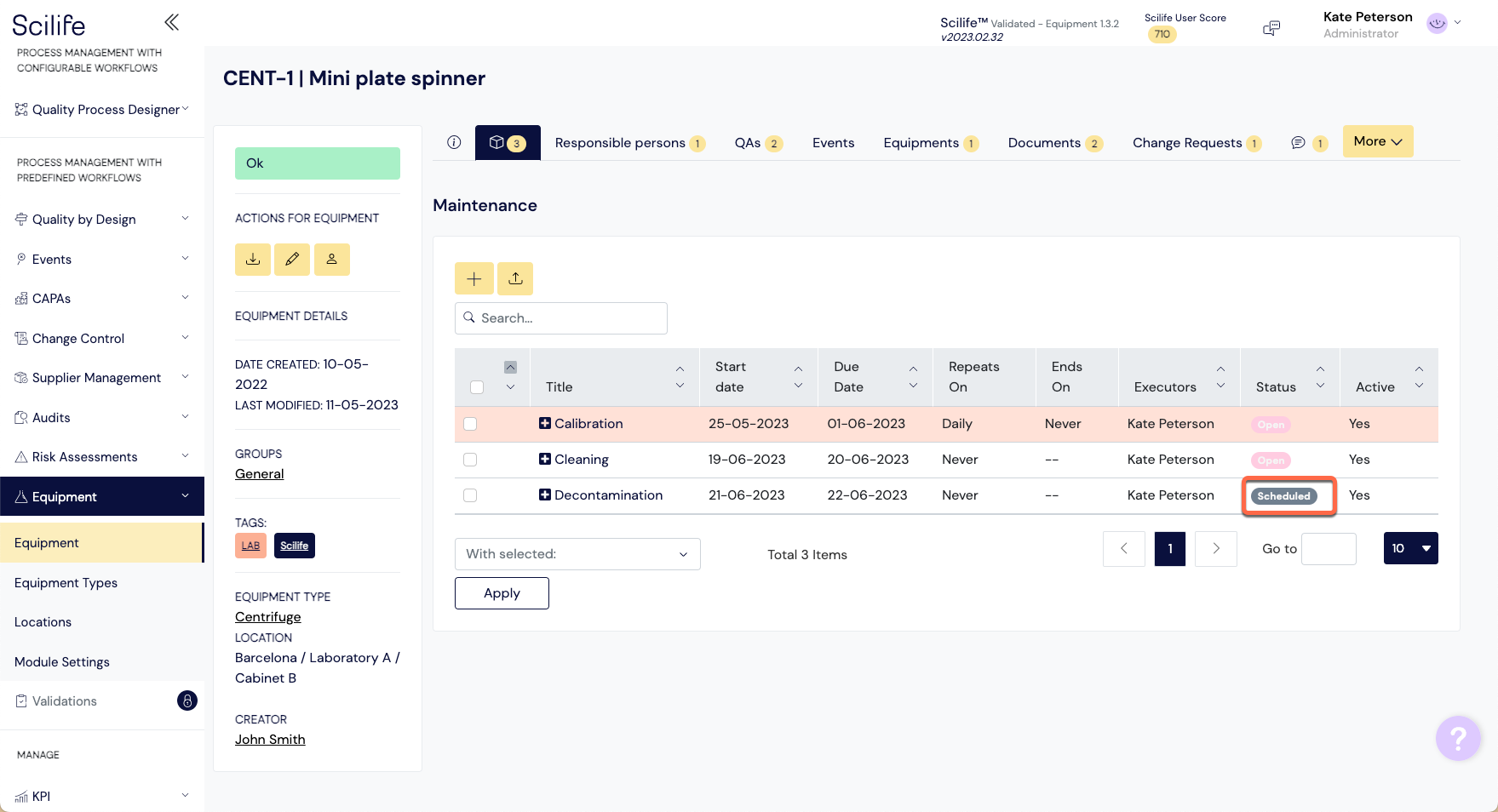 Bear in mind, however, that a task cannot be marked if its status is not Open: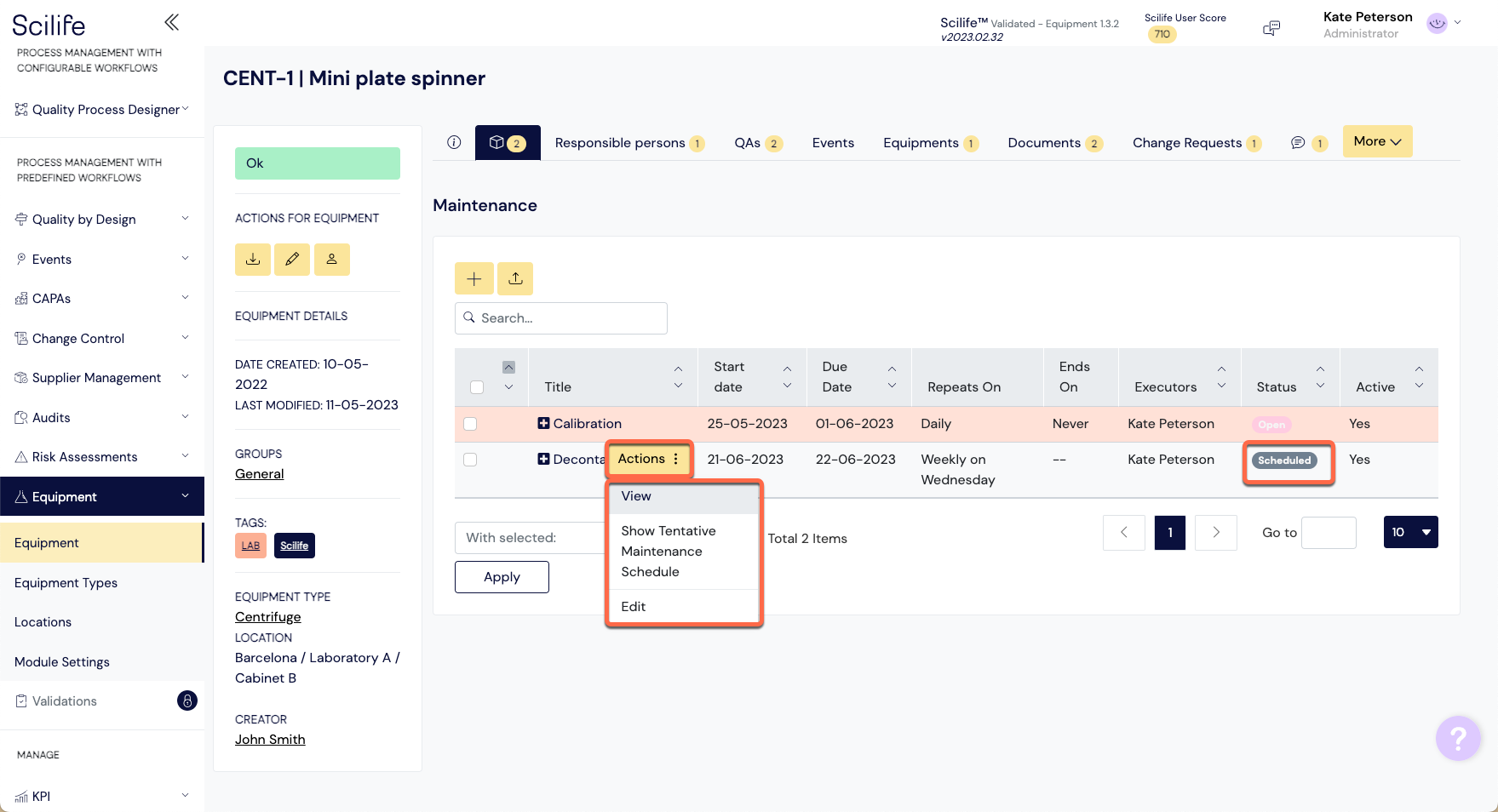 Additionally, when a task is Open and needs to be marked as done you can also define a Maintenance Closure Date prior to the actual Start Date that was originally configured.
Please also bear in mind that if you mark a Maintenance Task as Done on a date prior to the configured Start Date, the Repeats On field will not be updated automatically. Should you want to edit it, you will have to do so manually.
What is the Done Within Days field in a Maintenance Task?
The Done Within Days is how long the Executor has to carry out the Maintenance task in question: