Once you have your Forms set up, you will be able to create a Record.
Go to Records > Records.
Click on the New + icon.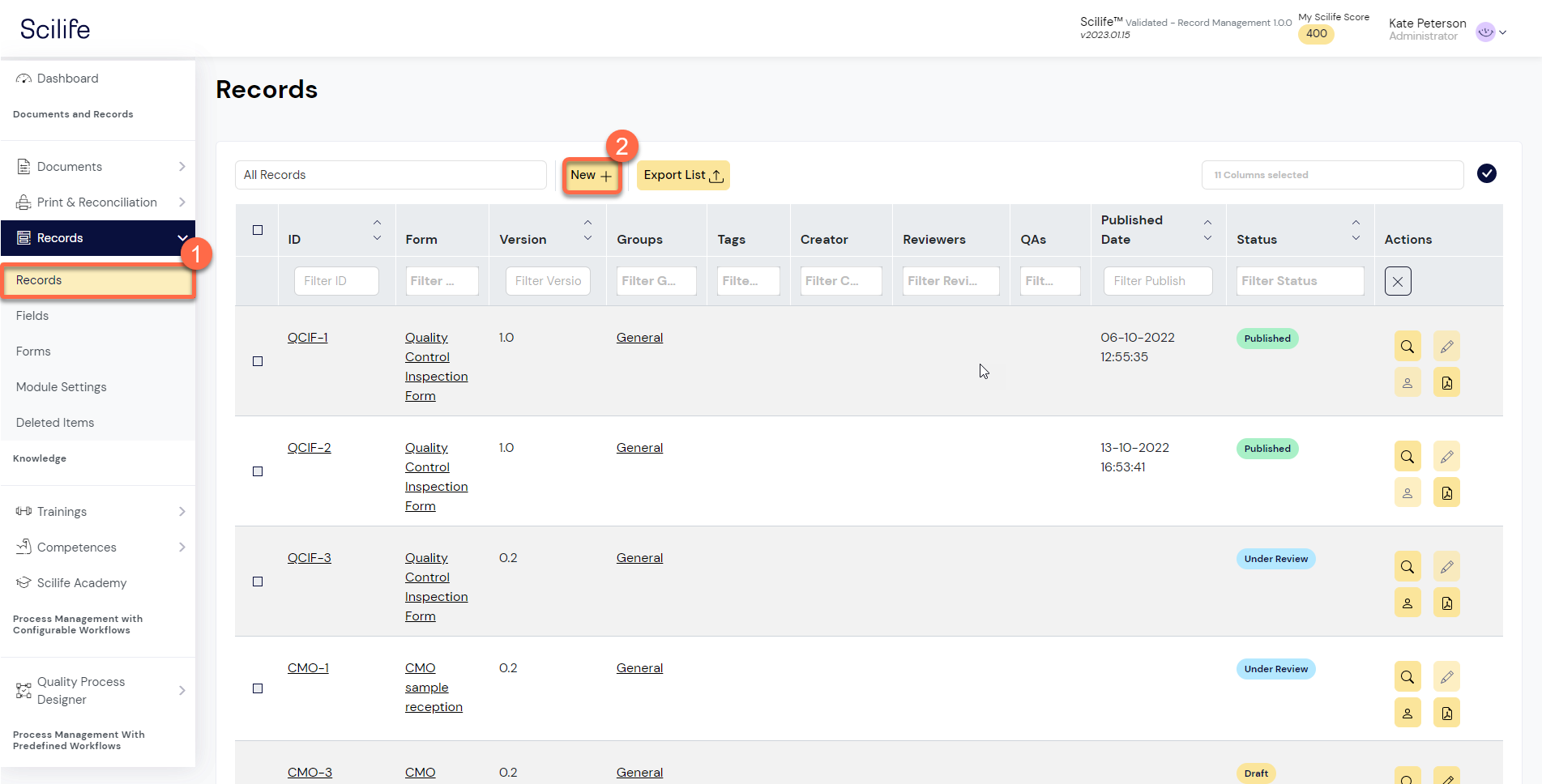 Select the Form you would like to use.
Click Save.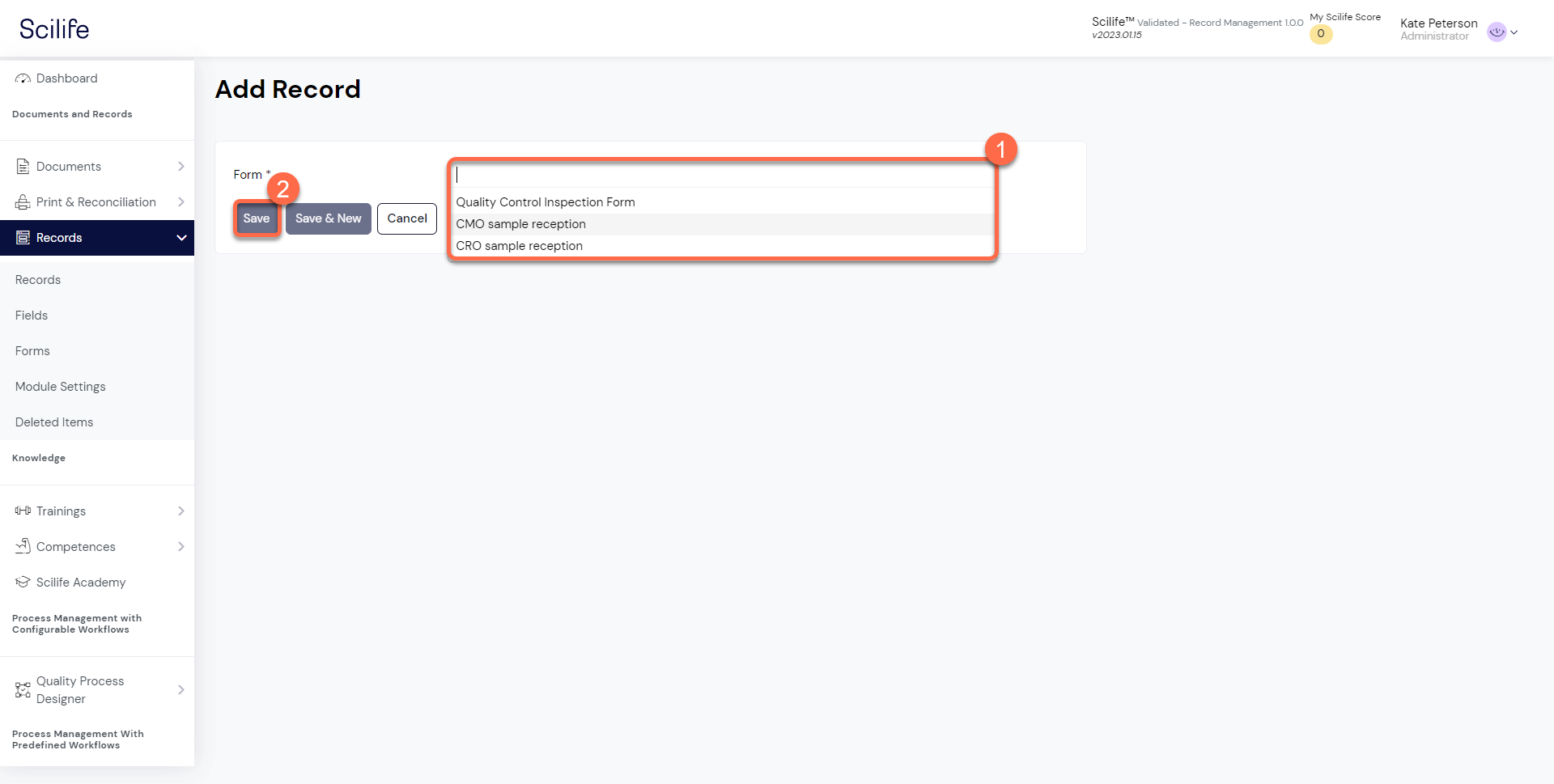 After you have selected the Form type complete the fields required for your Record.
Click Save or Save & New, if you want to continue creating Records.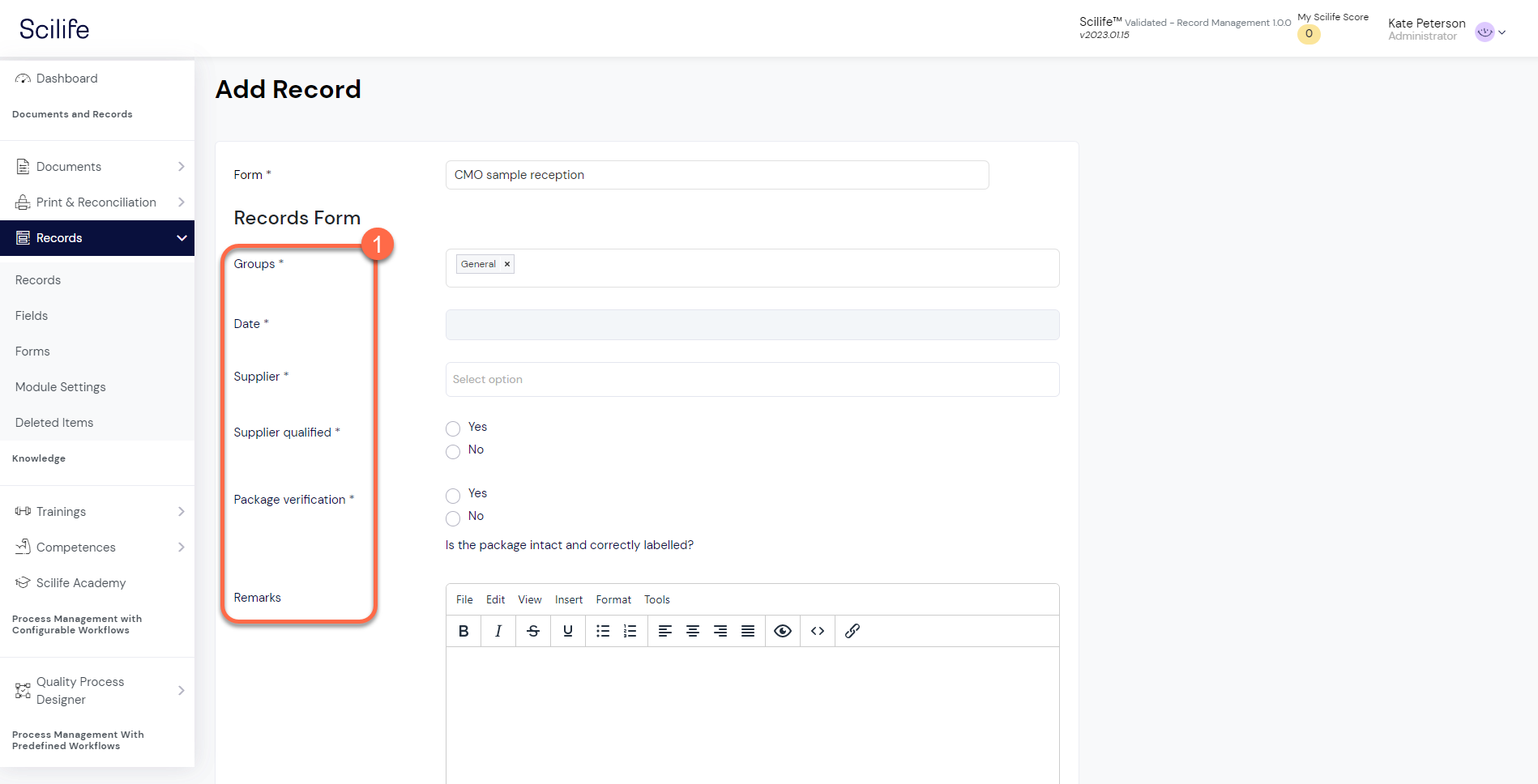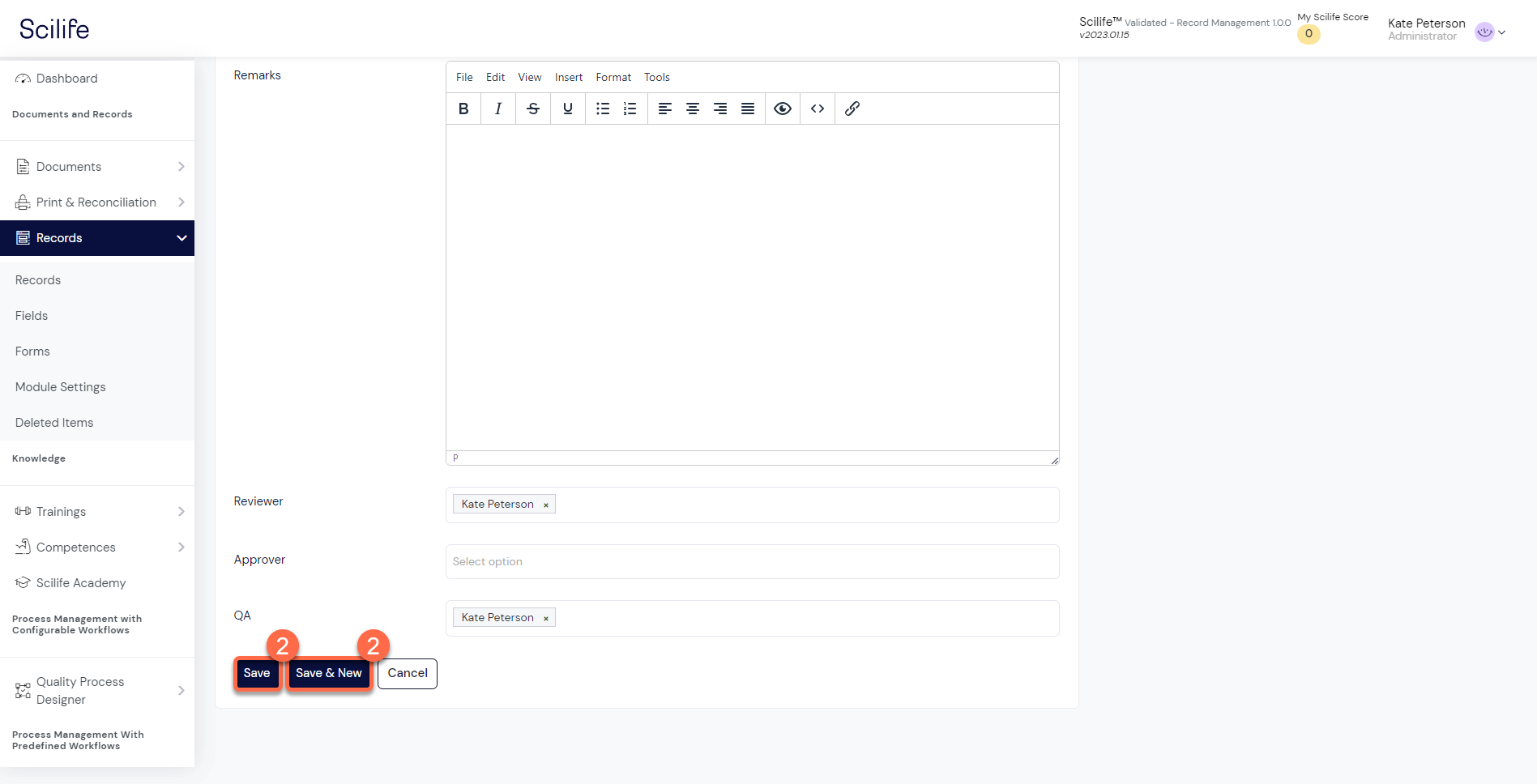 See the below example of a Record, which includes the Record name and various editable fields: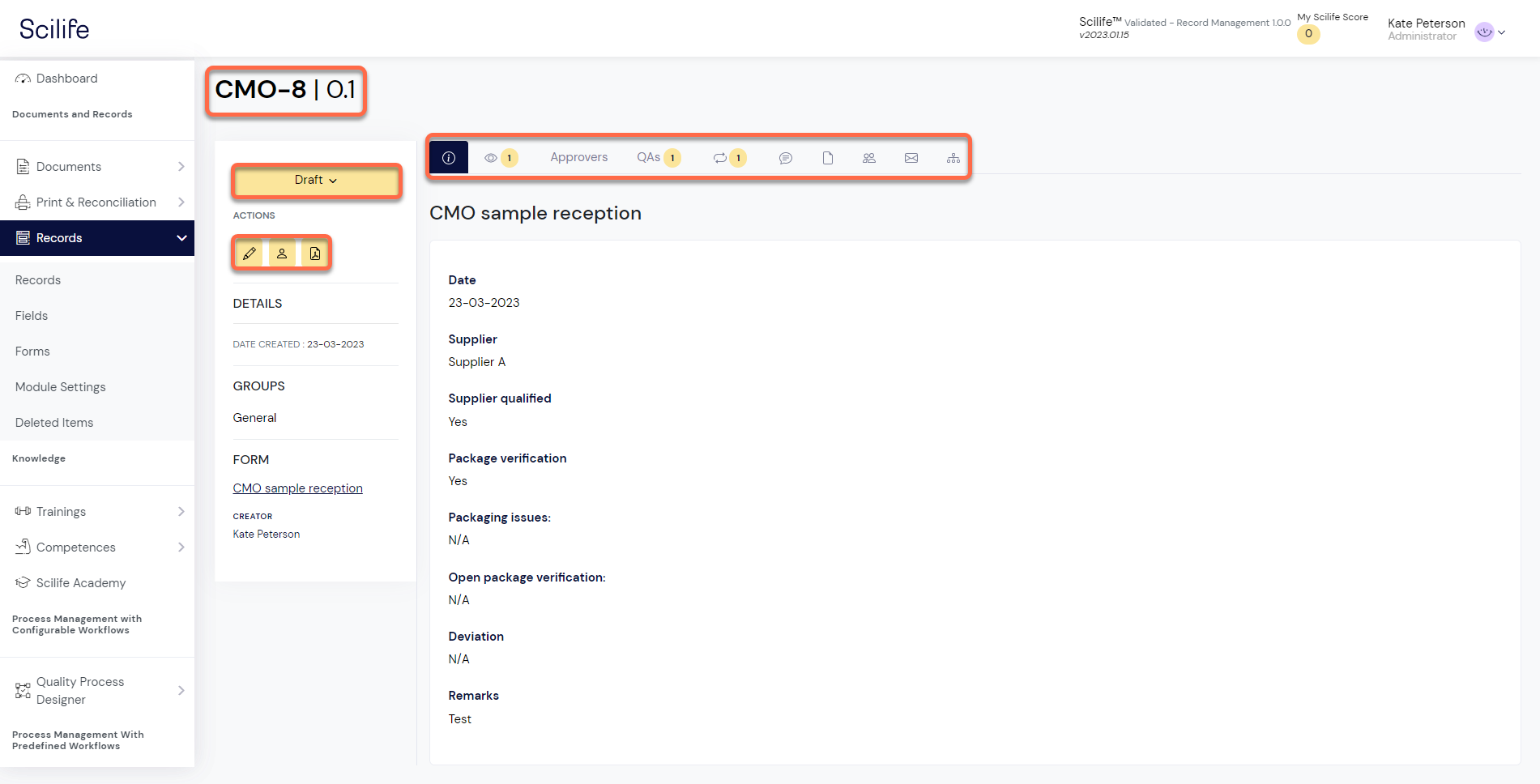 Relevant for: Administrators / Managers / Regular Users
Please note:
You can also create a Record from within the Form Preview Screen.