Field sets are used to group Fields together.
In order to create a Field Set, all individual Fields need to be created in advance.
To create a Field Set:
Go to Records > Fields.
Click on the New + icon.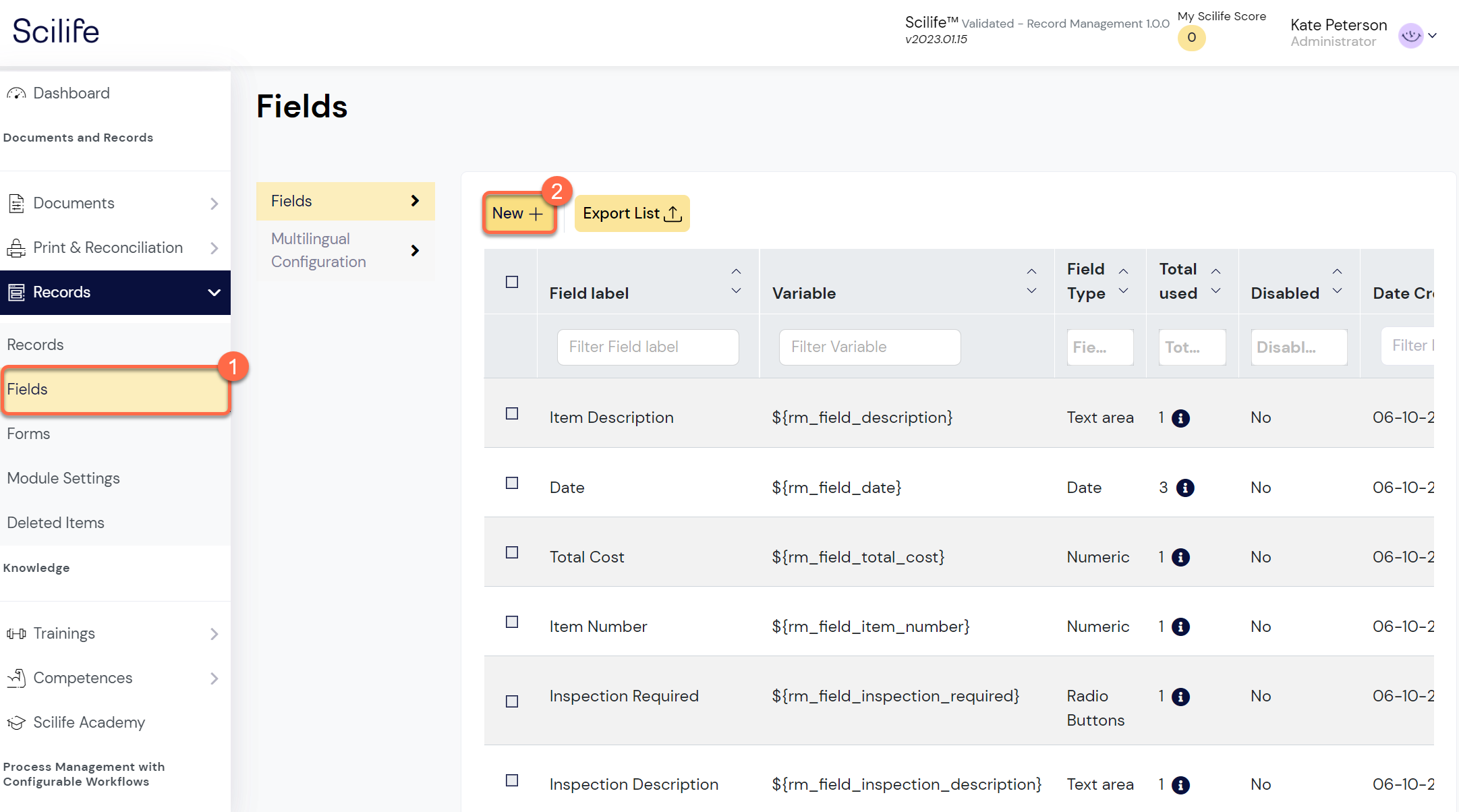 In the Field label, give the Field a Name.
Turn the Field Set switch ON.
Select the individual fields you'd like to add to the Field Set.
Click on the + icon to add another Field.
If you need to remove a Field, click on the - icon.
If you turn the Repetitive switch ON, users will see this field with a + icon on the right-hand side, which will allow them to repeat this field set.
Click Save.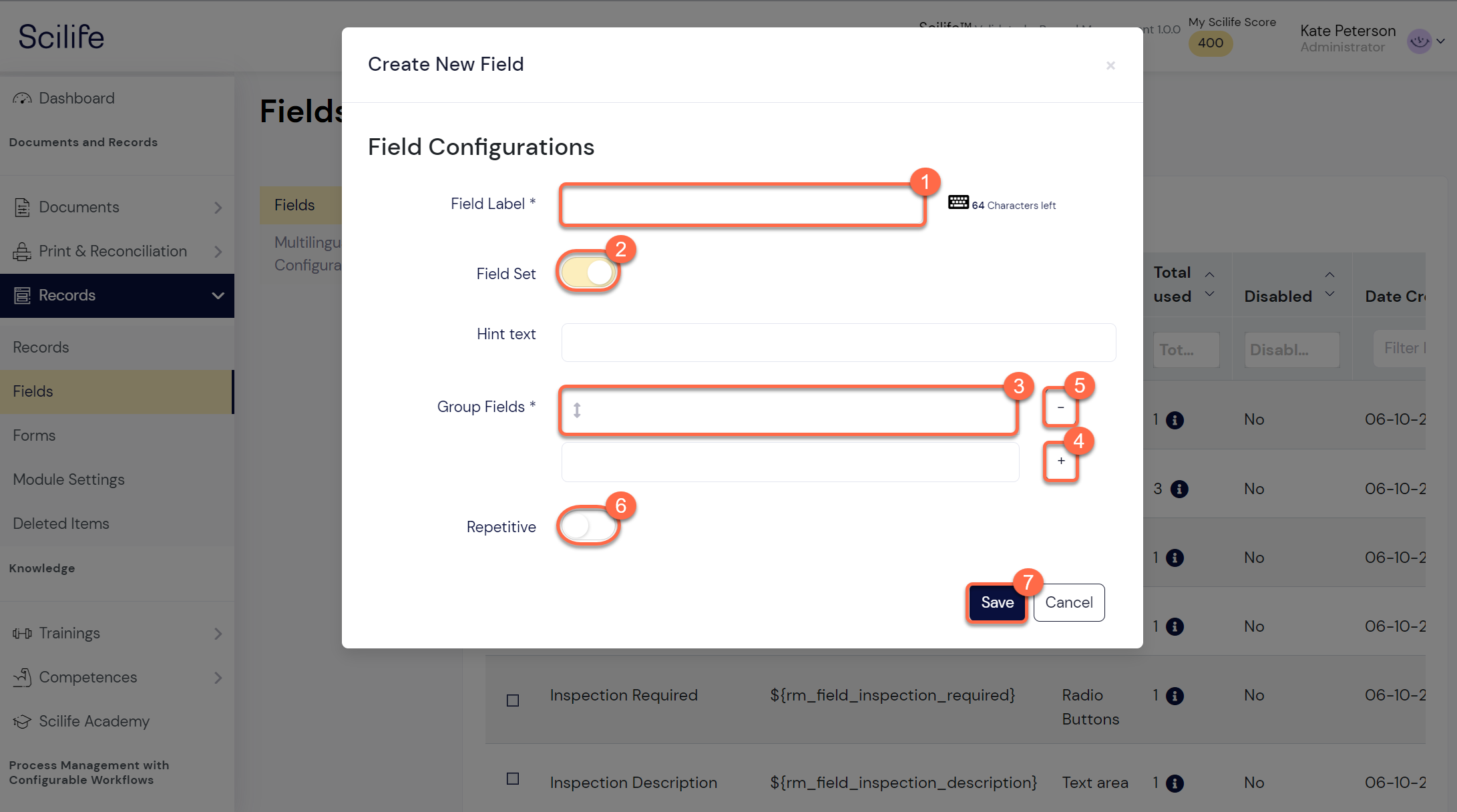 Relevant for: Administrators / Managers.
Please note:
Managers can only create new Fields Sets if the Allow Managers to manage Forms and Form Fields toggle is turned ON on Permission Settings.