You can edit all aspects of an unused field.
Once a field has been used, only the Field label and Hint Text can be edited.
Editing a Used Field
To edit a Field go to the Fields listing page within Records.
Here you can check if the Field has already been used and within which Forms.
Click on the pencil icon to edit the Field.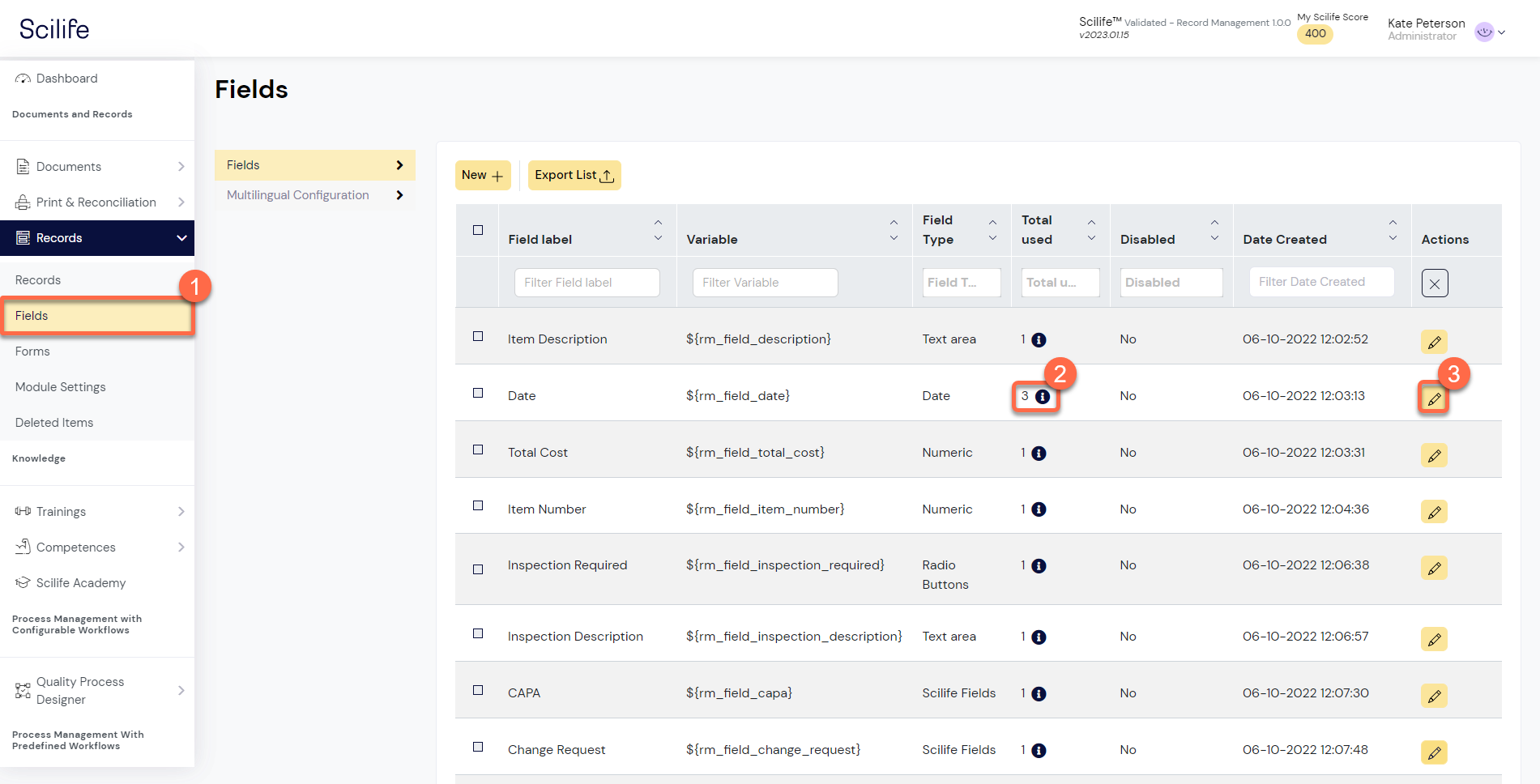 Update the Field label, if required.
Update the Hint text, if necessary
Save your changes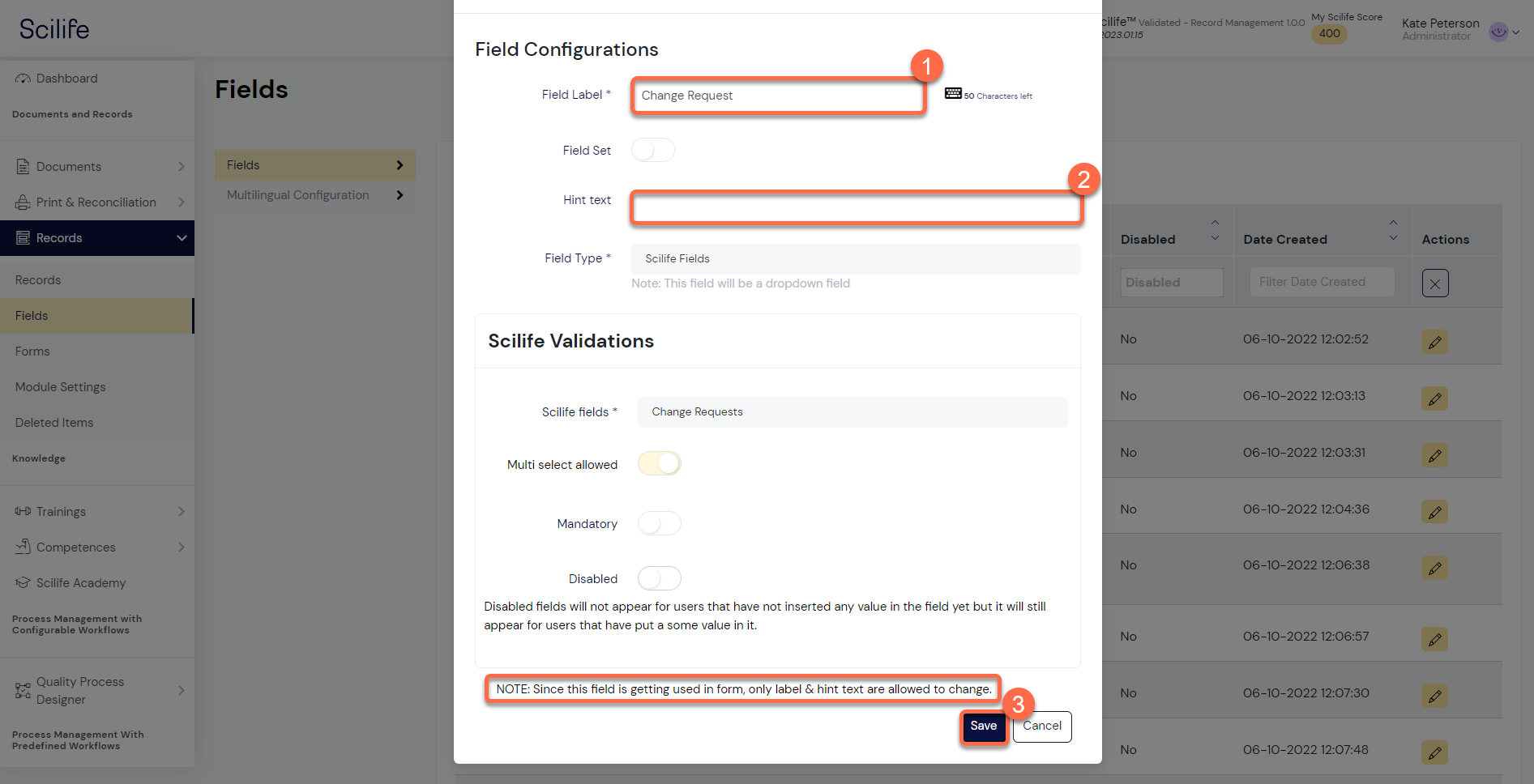 Editing an Unused Field
An unused field will have a 0 in the Total Used column indicated it hasn't been used yet.
To edit simply select the pencil icon, as mentioned above.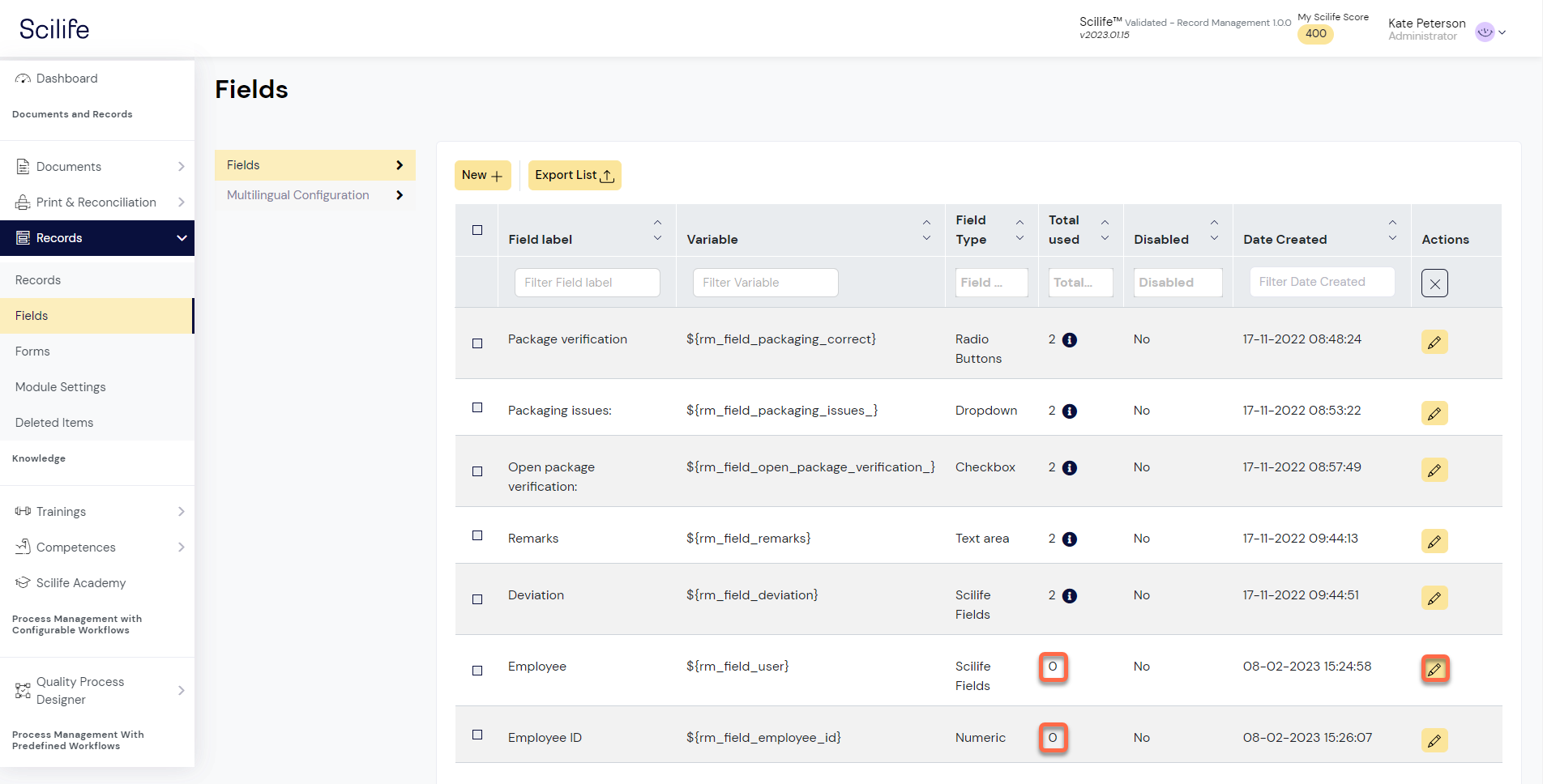 As you can see in the below examples you have all options available to edit: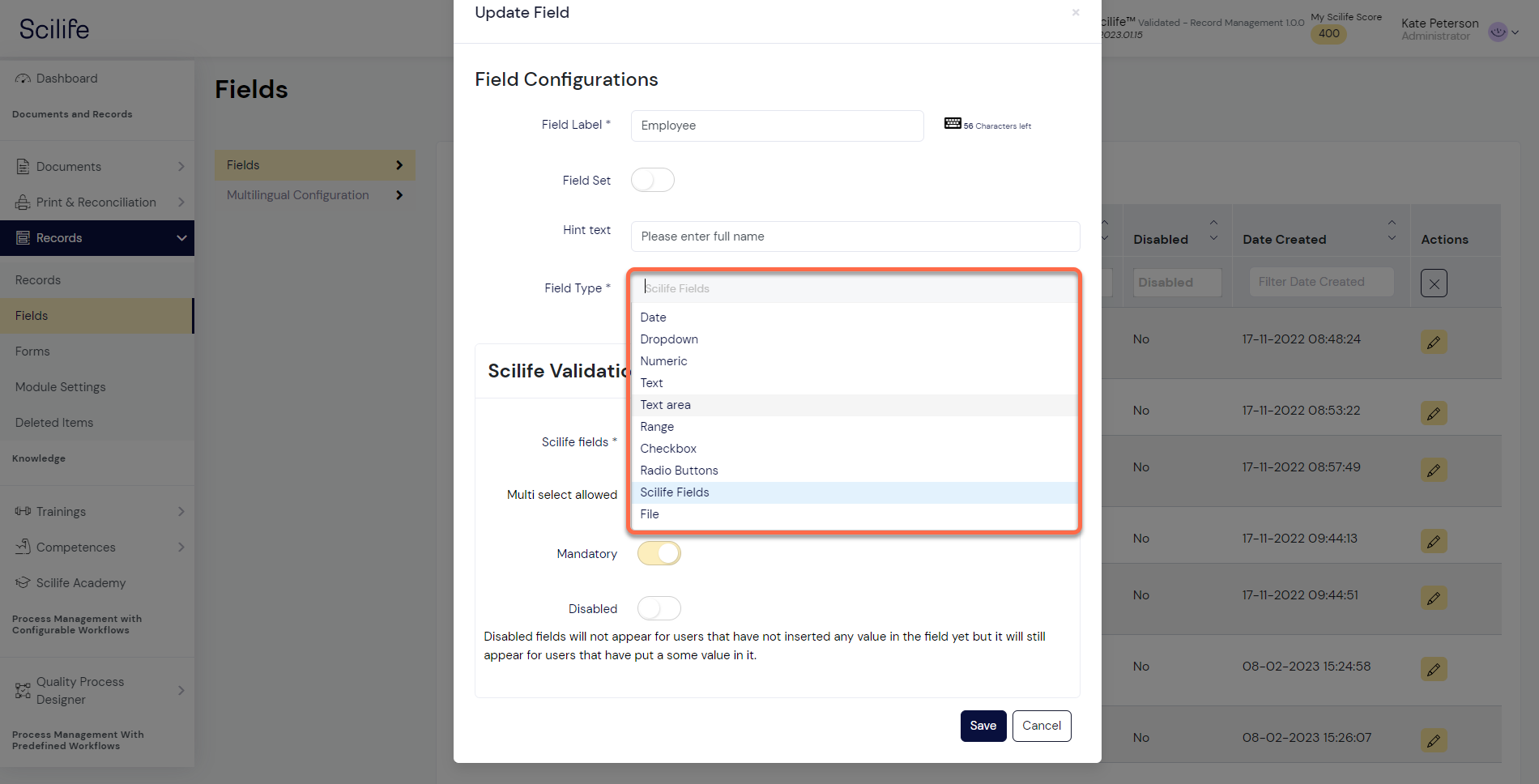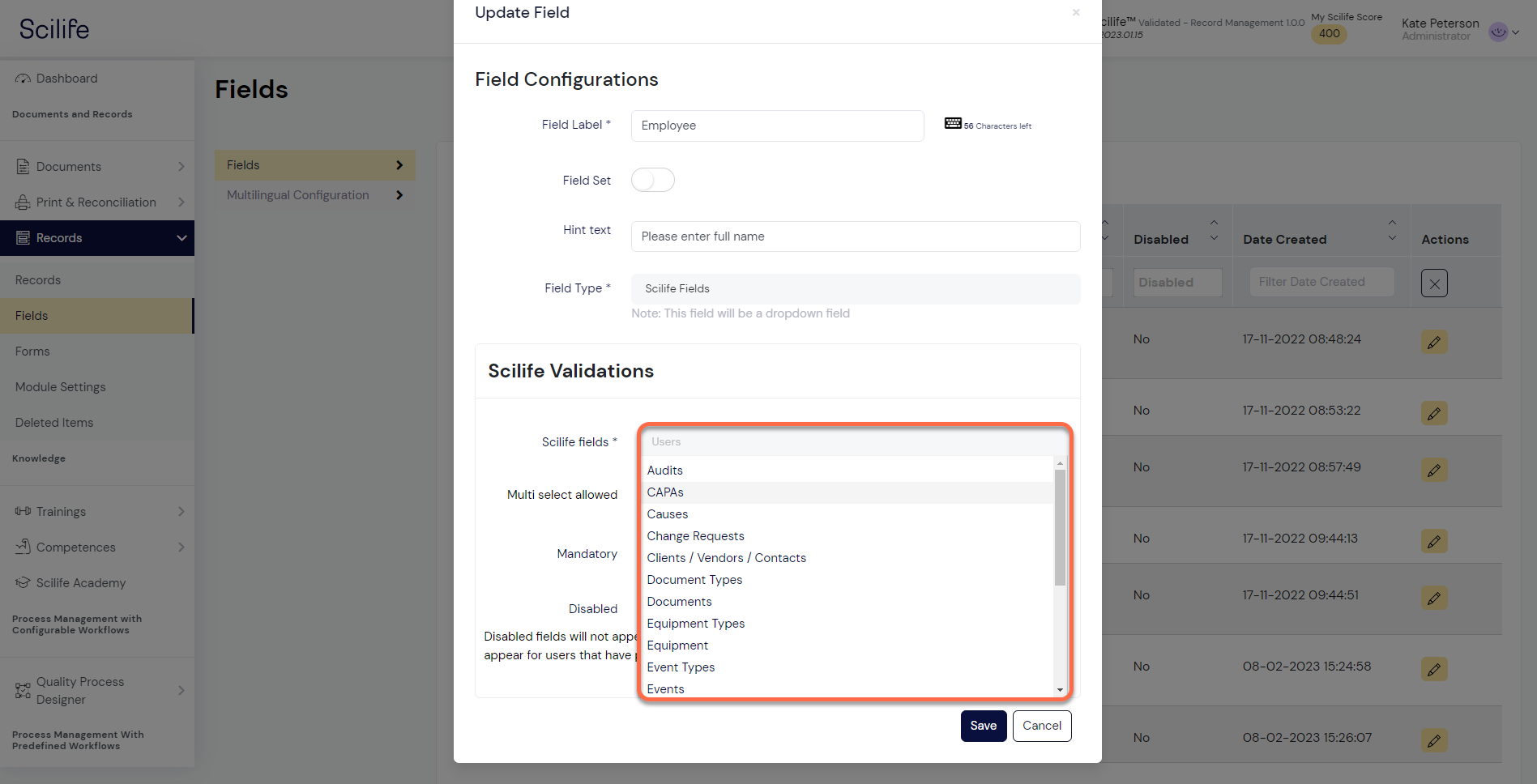 To edit the unused field follow the steps below.
Configure the field, as required.
Save your changes.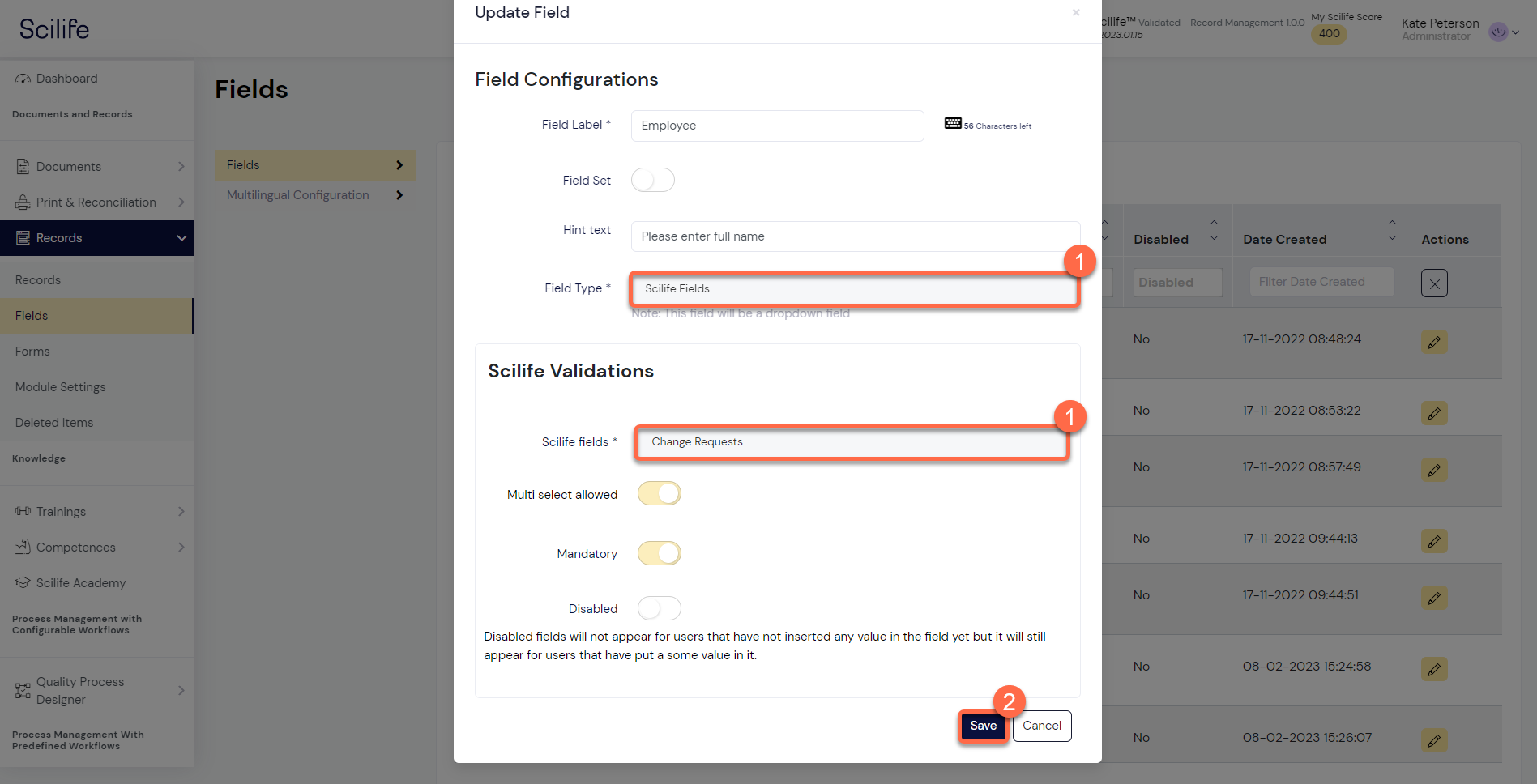 Relevant for: Administrators / Managers