The goal of this article is to outline how you can extract Reports from the KPI Module and all its sections.
Where to extract the Report from?
Each data section in the KPI module is able to produce its own report. To make the section-specific menu appear, you first need to click over the Title of that section (or anywhere within the same section), upon clicking over the Title, a blue outline will appear and the menu options will be displayed.
In this side menu you will have a few options: to Collapse the view; to Maximize it; to break the data down into more specific dates and the last option, which is represented by ''three dots'', to Export to CSV:
Click on the Title of the section you would like to extract a Report from
Click on the Three Dots icon and select Export to CSV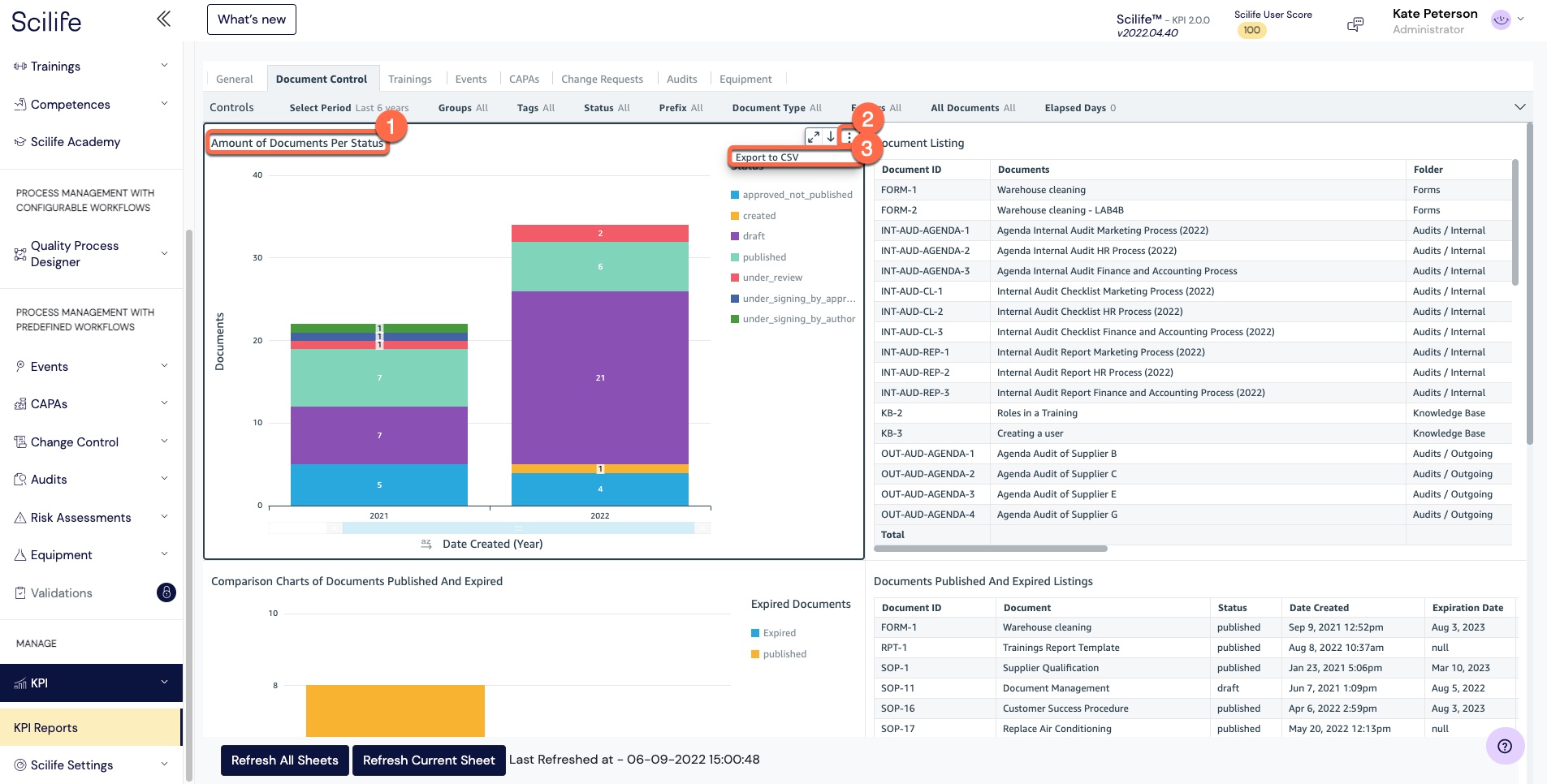 Upon clicking on the Export to CSV option, on the right-side of your screen a notification will appear stating the status of your download: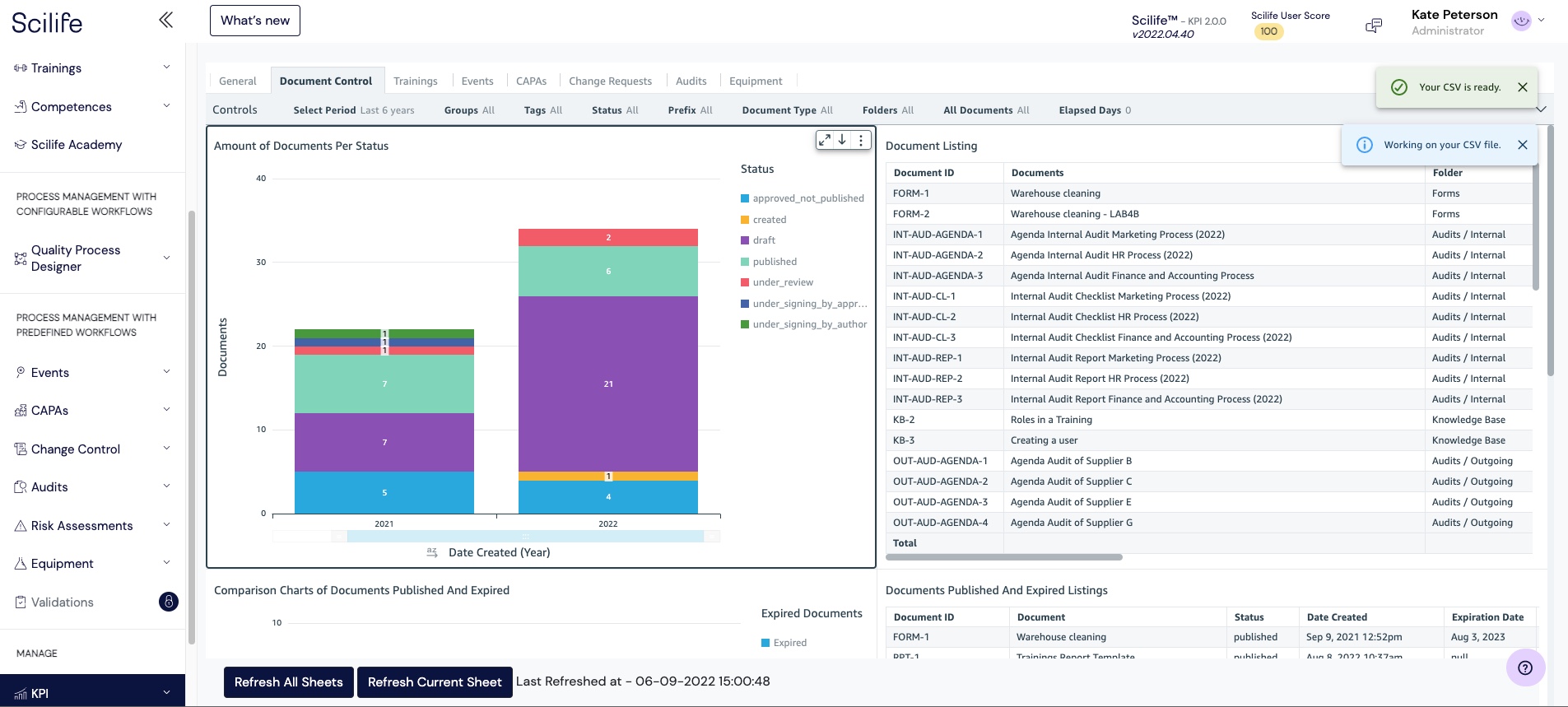 Relevant for: Administrators / Managers / Regular Users.
Please note: To always have a more up-to-date report, please ensure that you have Refreshed Current Sheet/All Sheets recently, you can see this at the bottom of your screen.