If you are looking for a Custom Field variable to add to your Document template, you can find all the Custom Fields on the same page on which they are created.
Finding the variables
Go to Documents > Module Settings
Click on Custom Fields
Search for the Custom Field in question
Consult the Variable column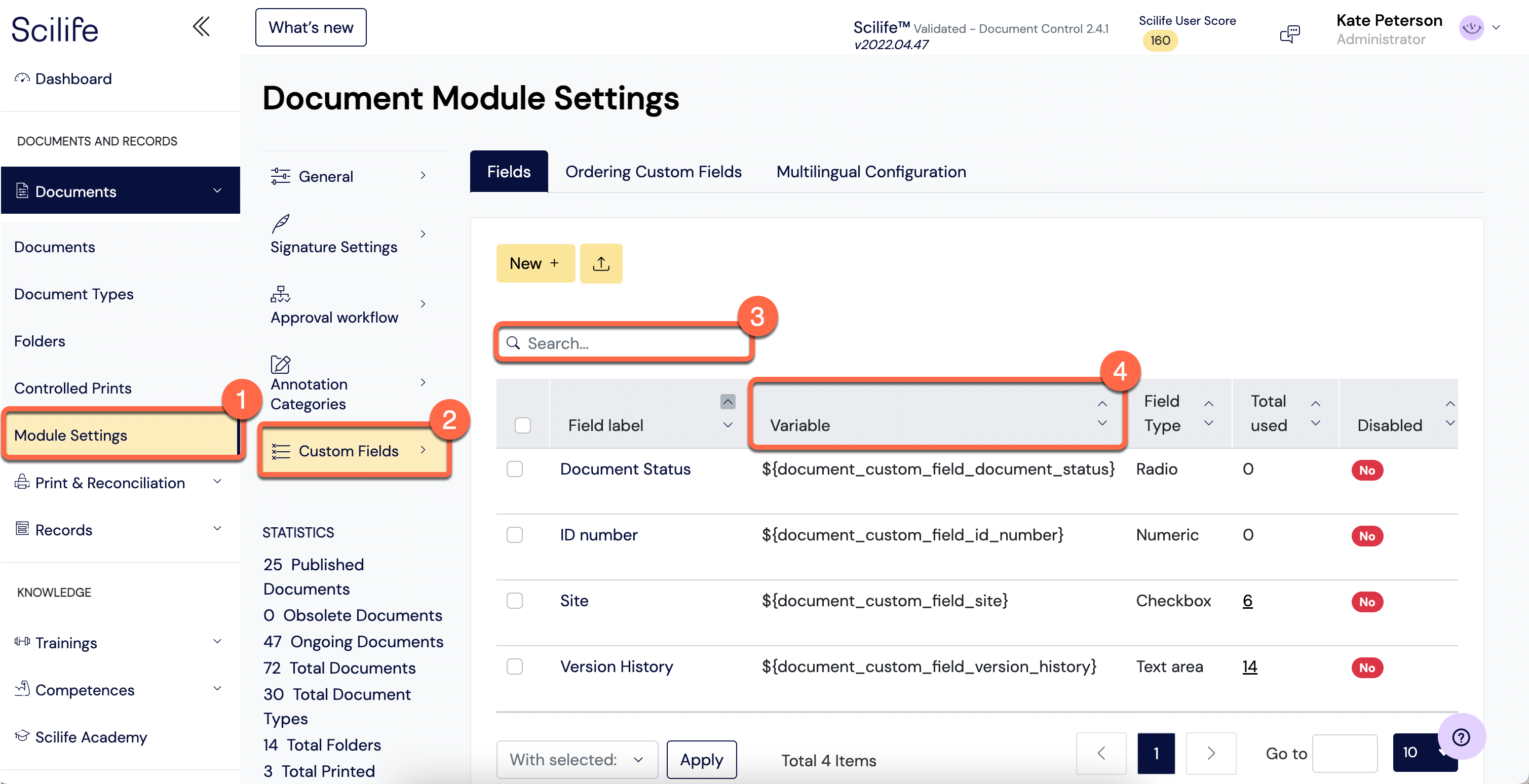 Alternatively, Custom Field Variables can also be found when consulting the Variables for Document Control.
Go to Documents > Document Types
Click on the New + icon
Select See Variables for Document Control
Consult Variables for custom fields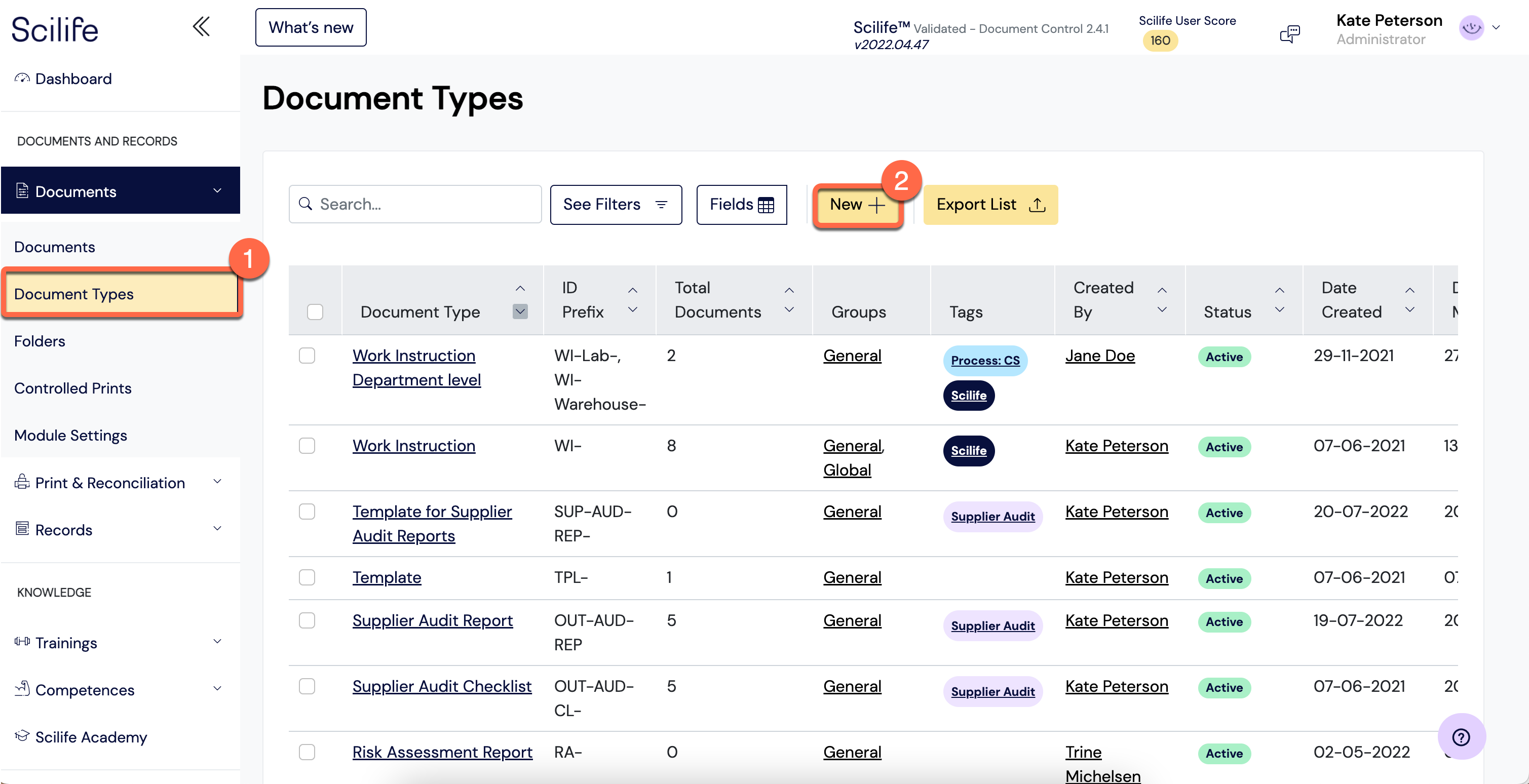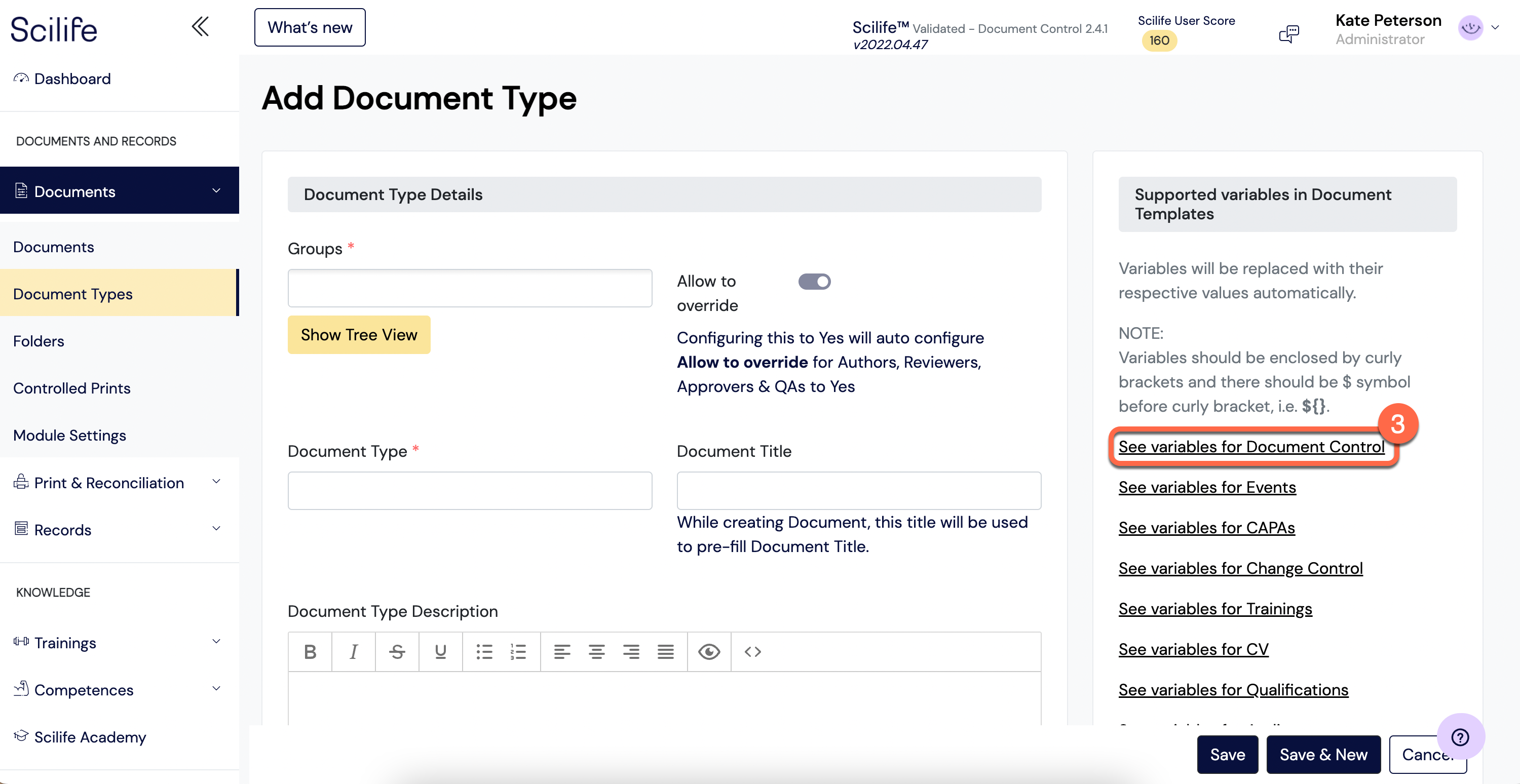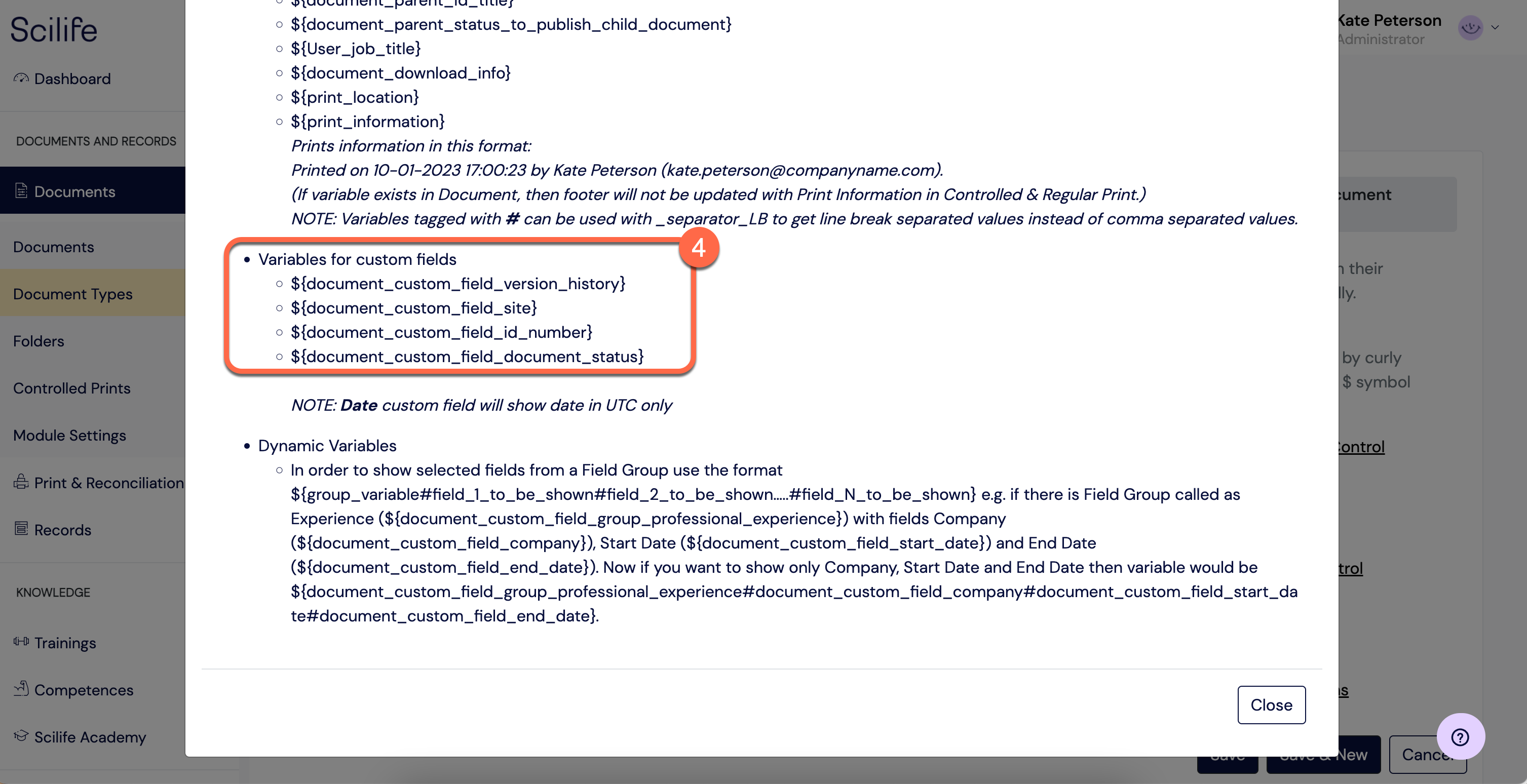 Custom Field variables can and should be used in the same way as any other variable available within Scilife.
Relevant for: Administrators / Managers.
Please note:
Custom Fields
are currently
only available
for the
Document Control, Events, QPD, Record Management,
and
Competences Modules
.