Every single page of a printed document will obtain a numeric barcode. This barcode is unique per page and holds a minimum of ten numbers. You are able to reconcile printouts on page level. The data you provide in the left-side fields will be translated to the barcode.
In the following article, we will explain how you can perform a page by page reconciliation.
The barcode will be visible on the left, right, top, or bottom of the page: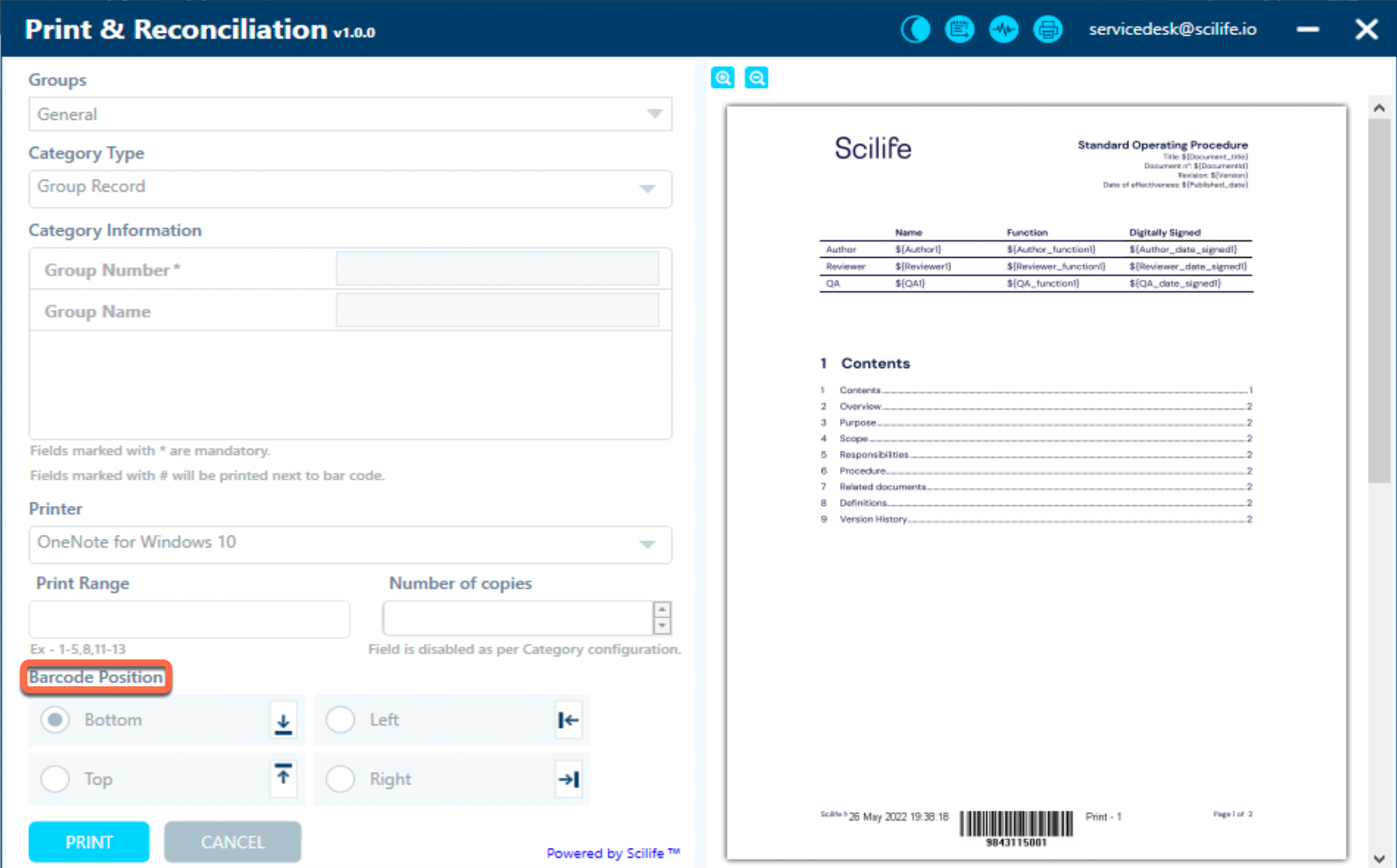 Relevant for: Administrators / Managers / Regular Users.