While an Event is Under Investigation, you have the option of filling up the dedicated fields in the Investigation tab. The fields Root cause analysis and Risk and impact assessment are not mandatory, however, the Caused By field can or cannot be mandatory.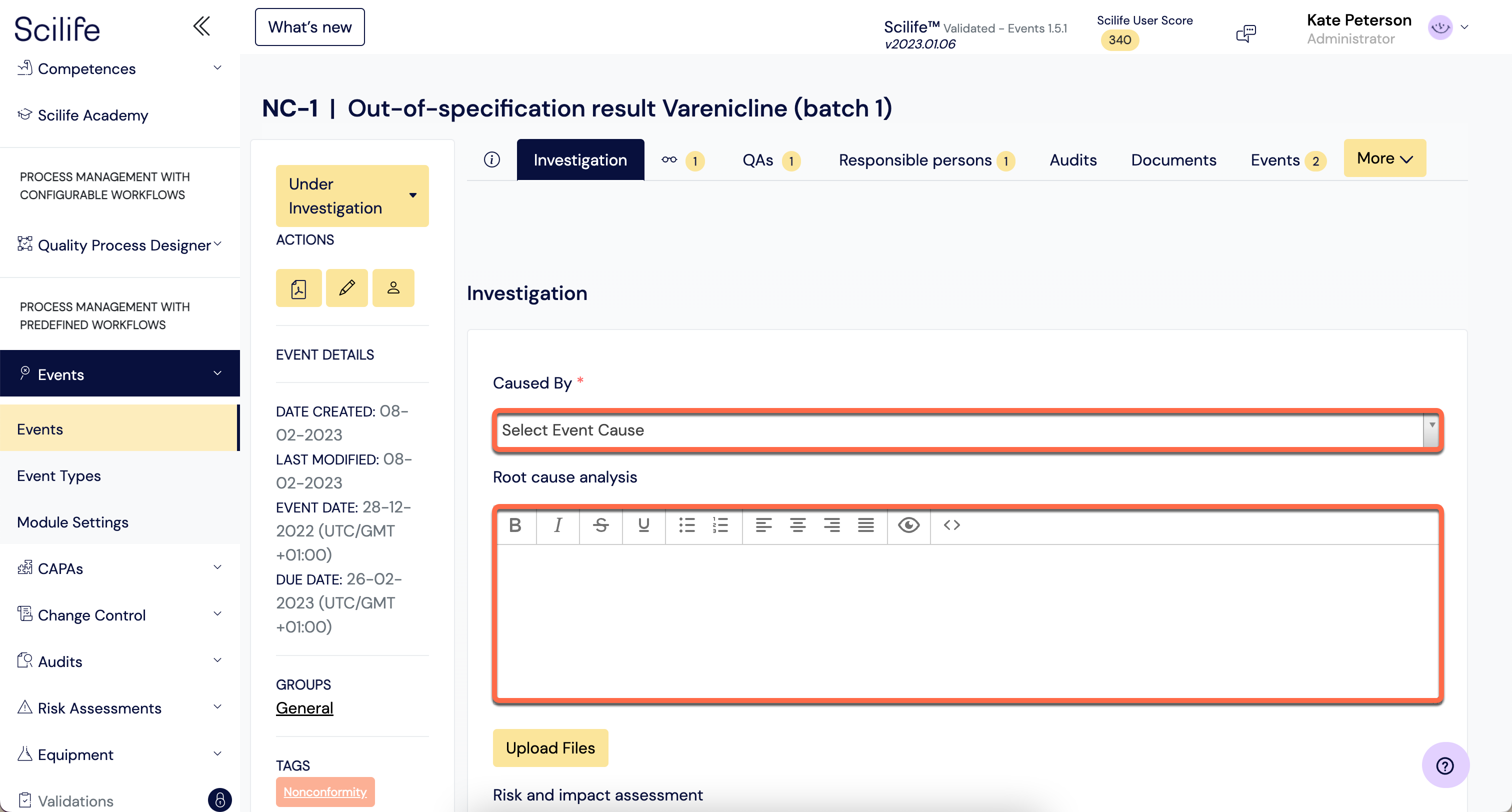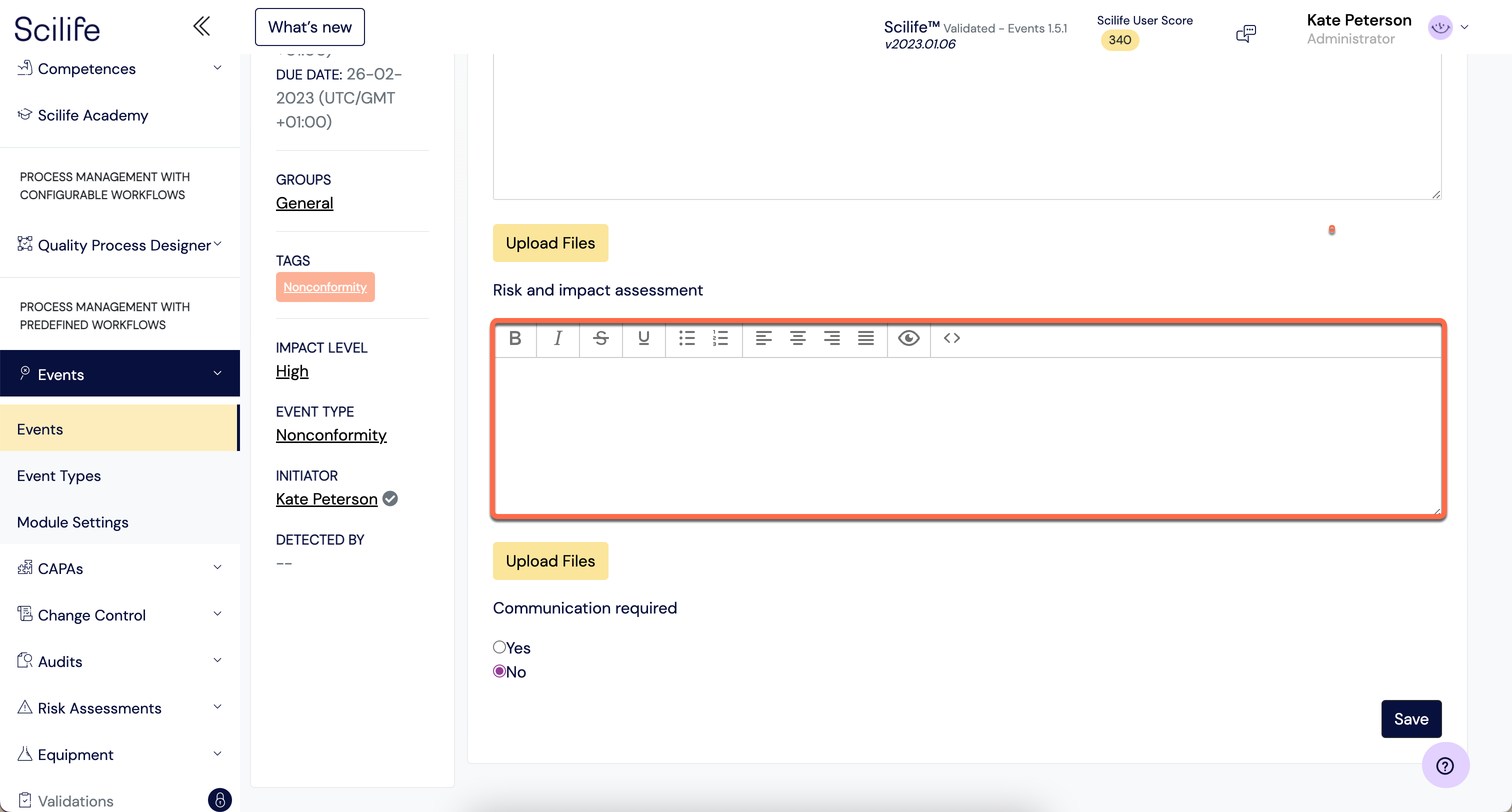 How to make the "Caused By" field to be mandatory?
If you wish to make the Caused By field mandatory, or if you wish to not have it a mandatory field anymore you can do so by:
Go to Events > Module Settings.
Click on the General tab.
Switch the "Make Caused by Mandatory" ON or OFF.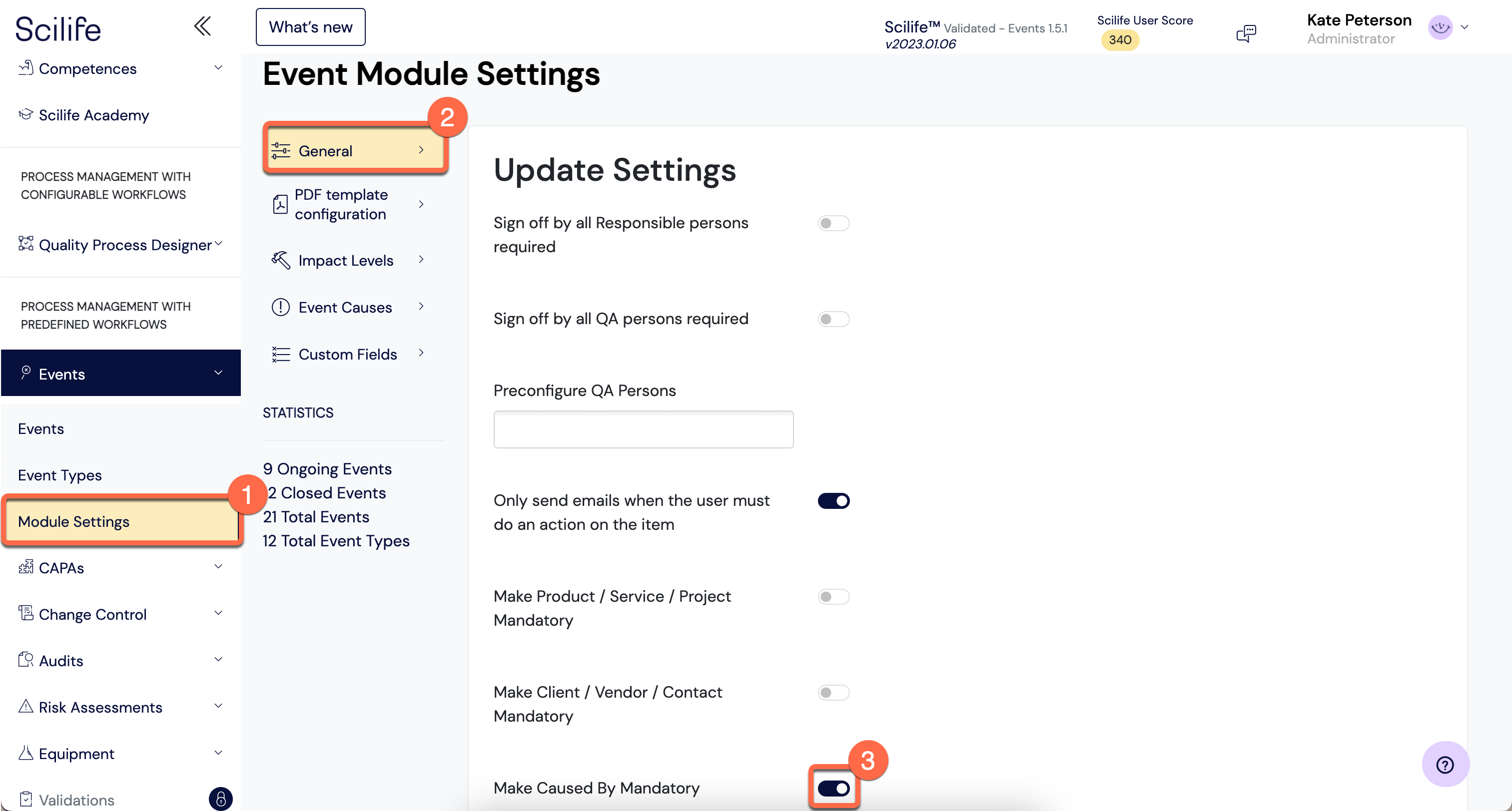 Relevant for: Administrators / Managers.