If you are creating a new Change Request or editing an already existing one, and you wish to link it to relevant Equipment, you can do so by:
Go to Change Control > Change Request.
Use the Filters and/or Search field to find the Change Request you wish to Edit.
Click on the Edit icon.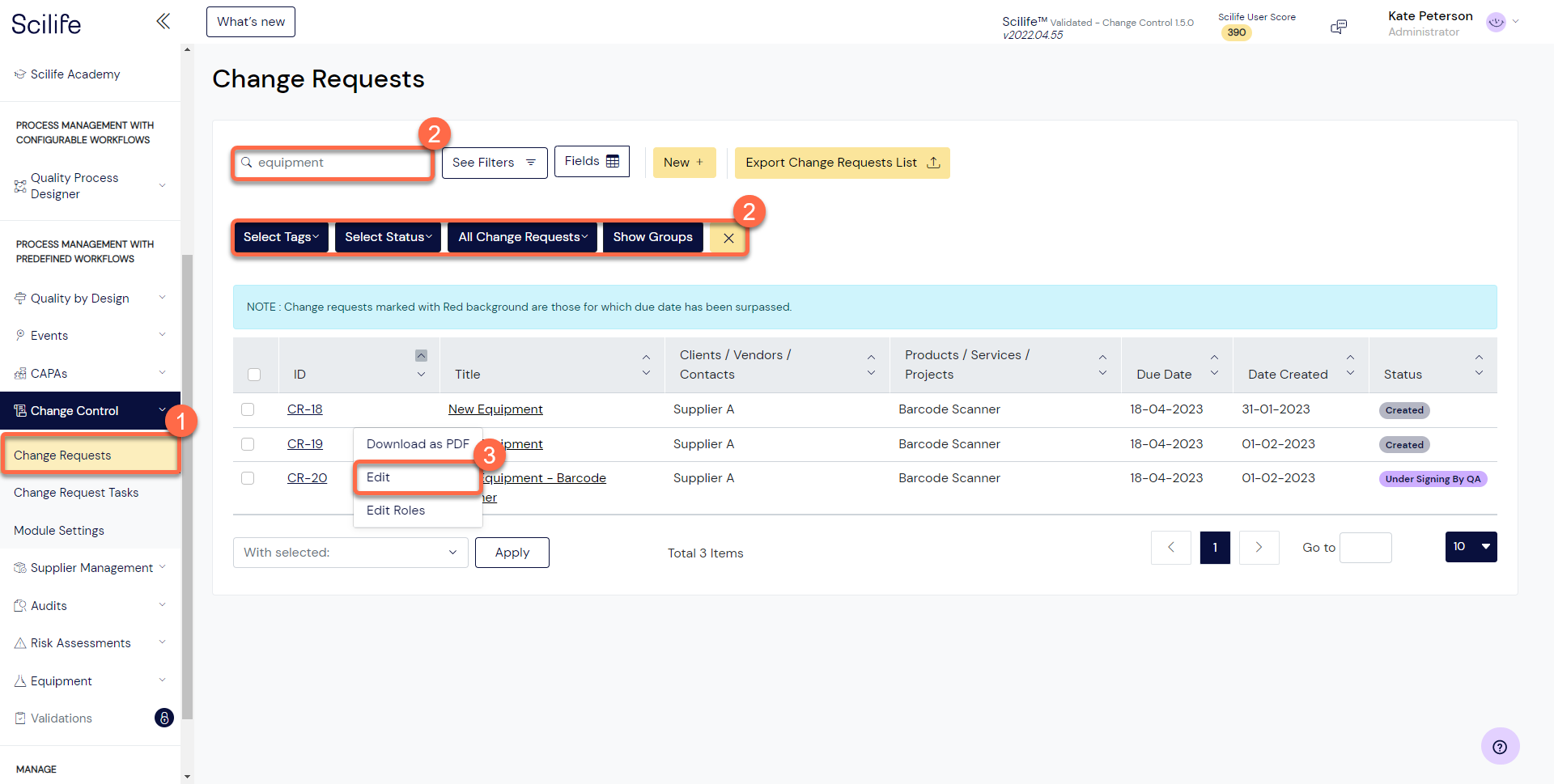 On the Change Request For page you can scroll down until you find the Equipment field and:
Click to see a dropdown menu with all Equipment that are in the same Group as the Change Request.
Save it.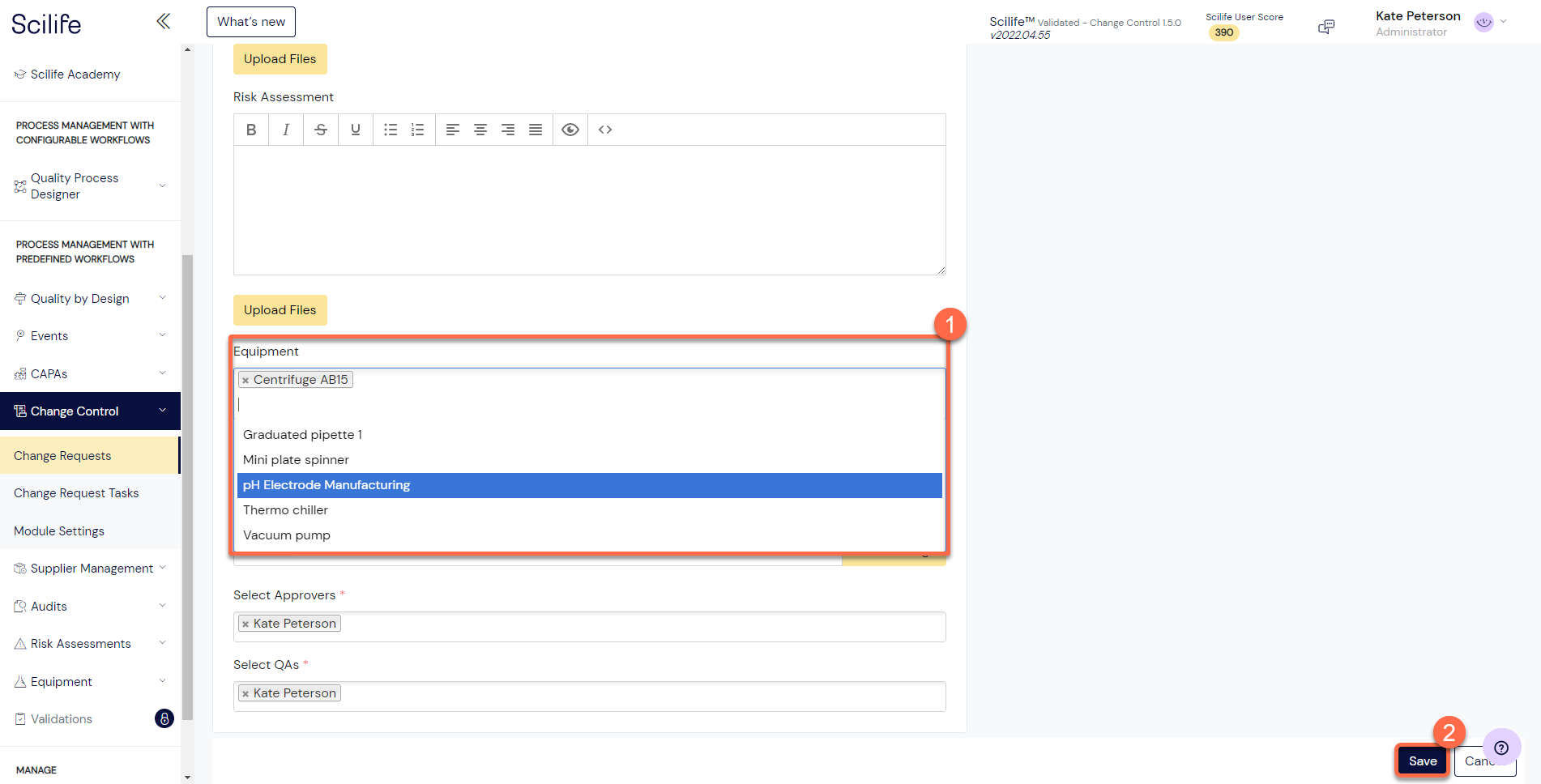 How can I check if my Change Request was linked to an Equipment?
By going to the Change Request Details page, and clicking on the Equipments tab you will see all linked Equipment.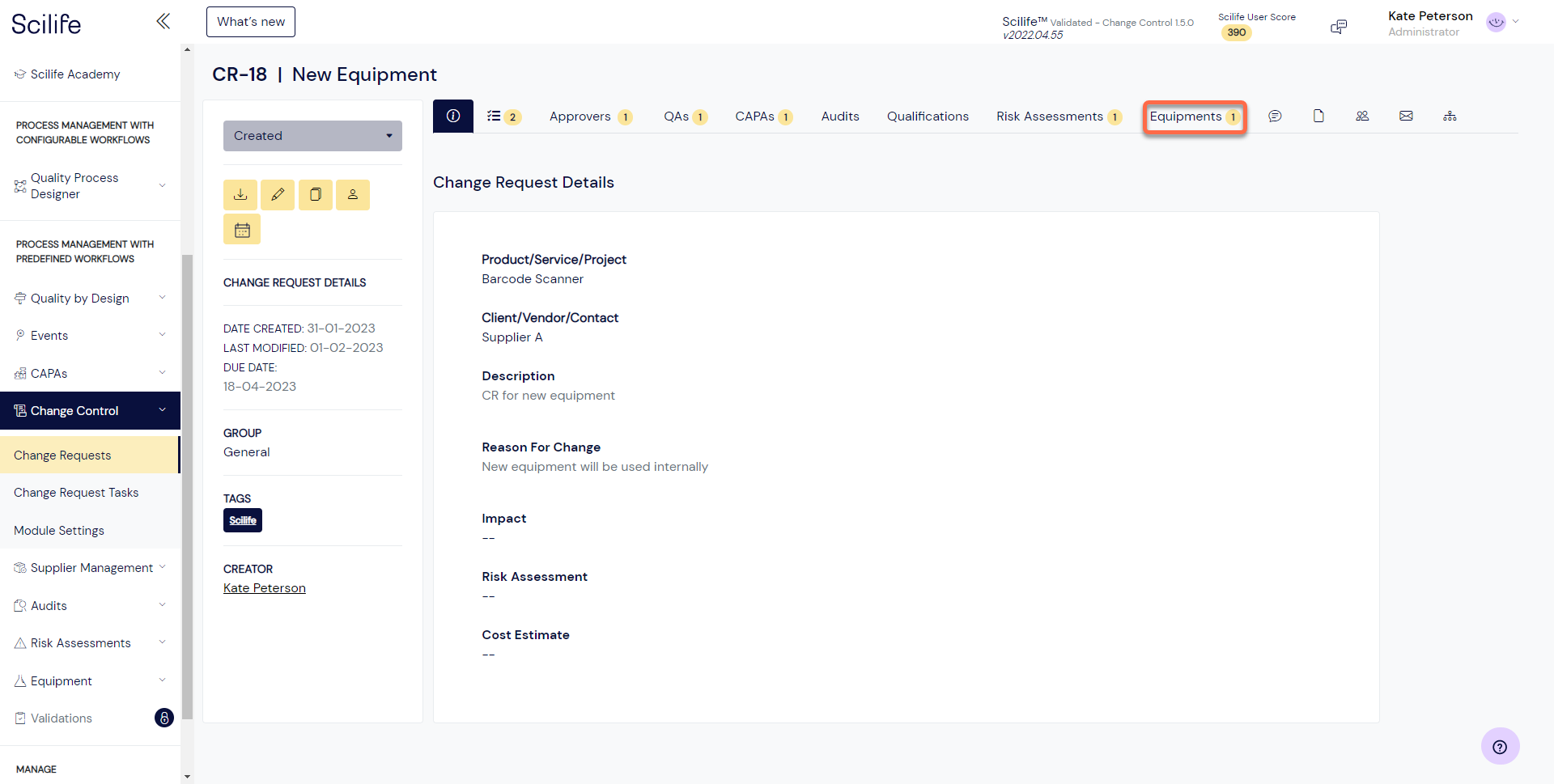 You can also see it the other way around, by going to the Equipment Details Page and clicking on the Change Request tab: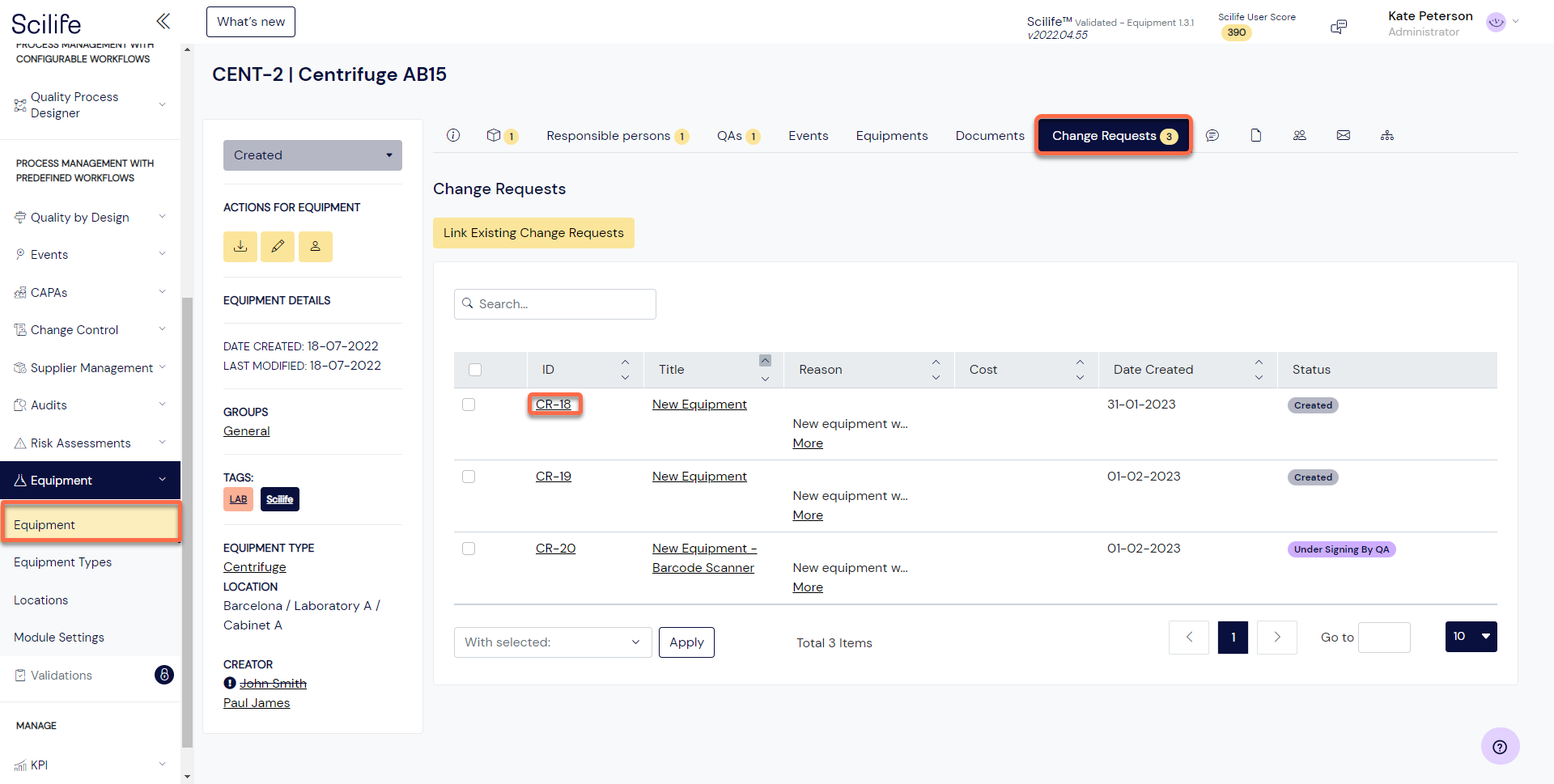 Relevant for: Administrators / Managers / Regular Users.