Differently from CAPAs that allow for a simple workflow without any Actions, you cannot perform a Change Request without having created any Tasks.
The Change Request can be initiated without any Tasks, however, it will not be possible to move it past the Implementing status.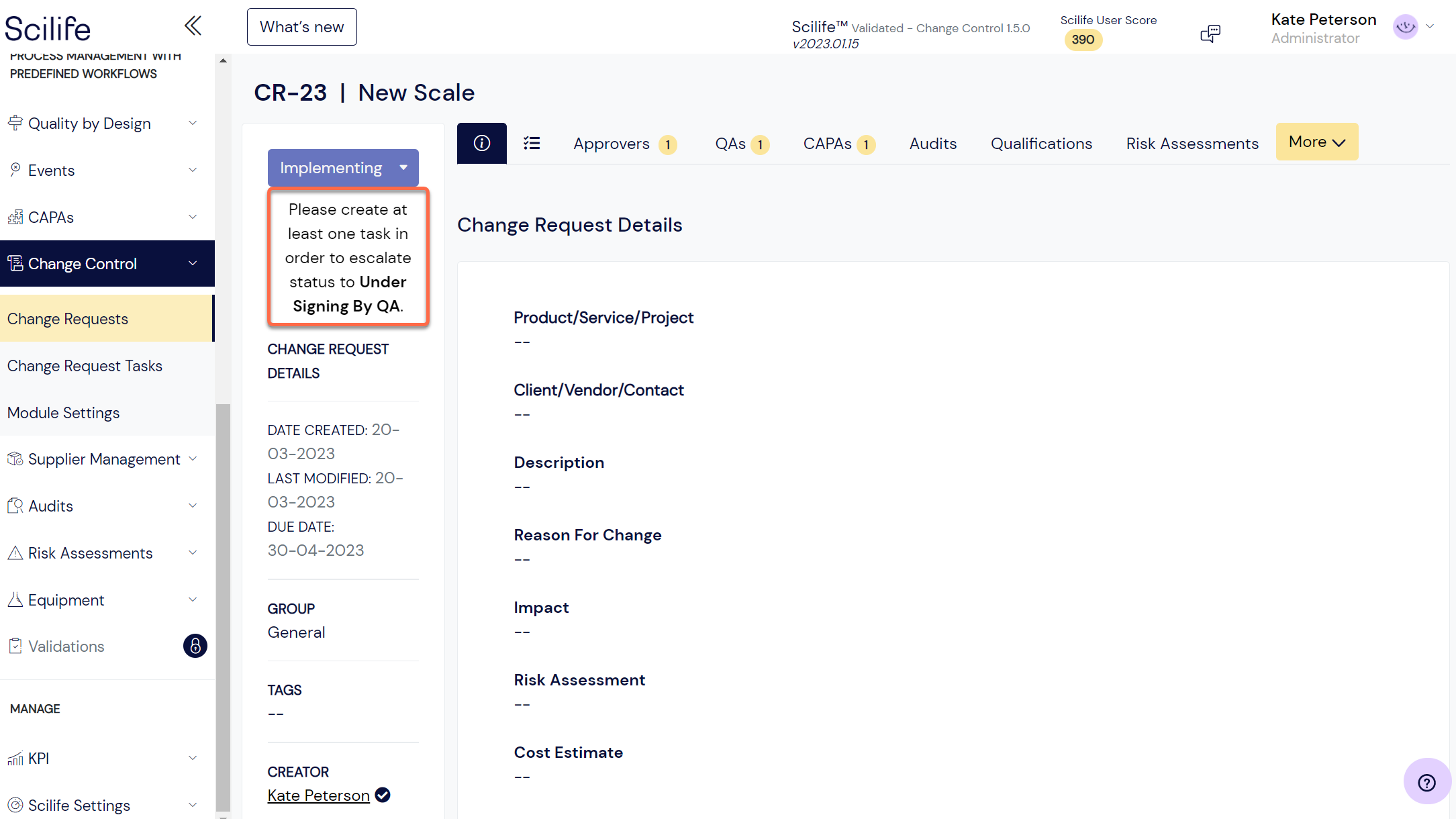 To know more about how to add Custom Tasks or Update Documents Tasks please refer to these articles:
Relevant for: Administrators / Managers / Regular Users.