Only Approvers can Deny a Change Request, and only while it's at Under Signing By Approver status.
What is the Denied Status?
At this status, the Change Request approval cycle has been finalized.
If need be, the Denied status can be reversed. This can only be done by the Approver of the Change Request.
How does a Change Request get Denied?
Once the Change Request reaches Under Signing By Approver, the Approver will be prompted with three options:
Set to Created, hereby the Approver Rejects the Change Request and moves it back to Created status where it can be amended and thereafter pushed forward in the workflow again.
Sign as an Approver, which moves the Change Request forward in the approval cycle.
Set to Deny, which sets the Change Request to the Denied Status and finalizes the workflow.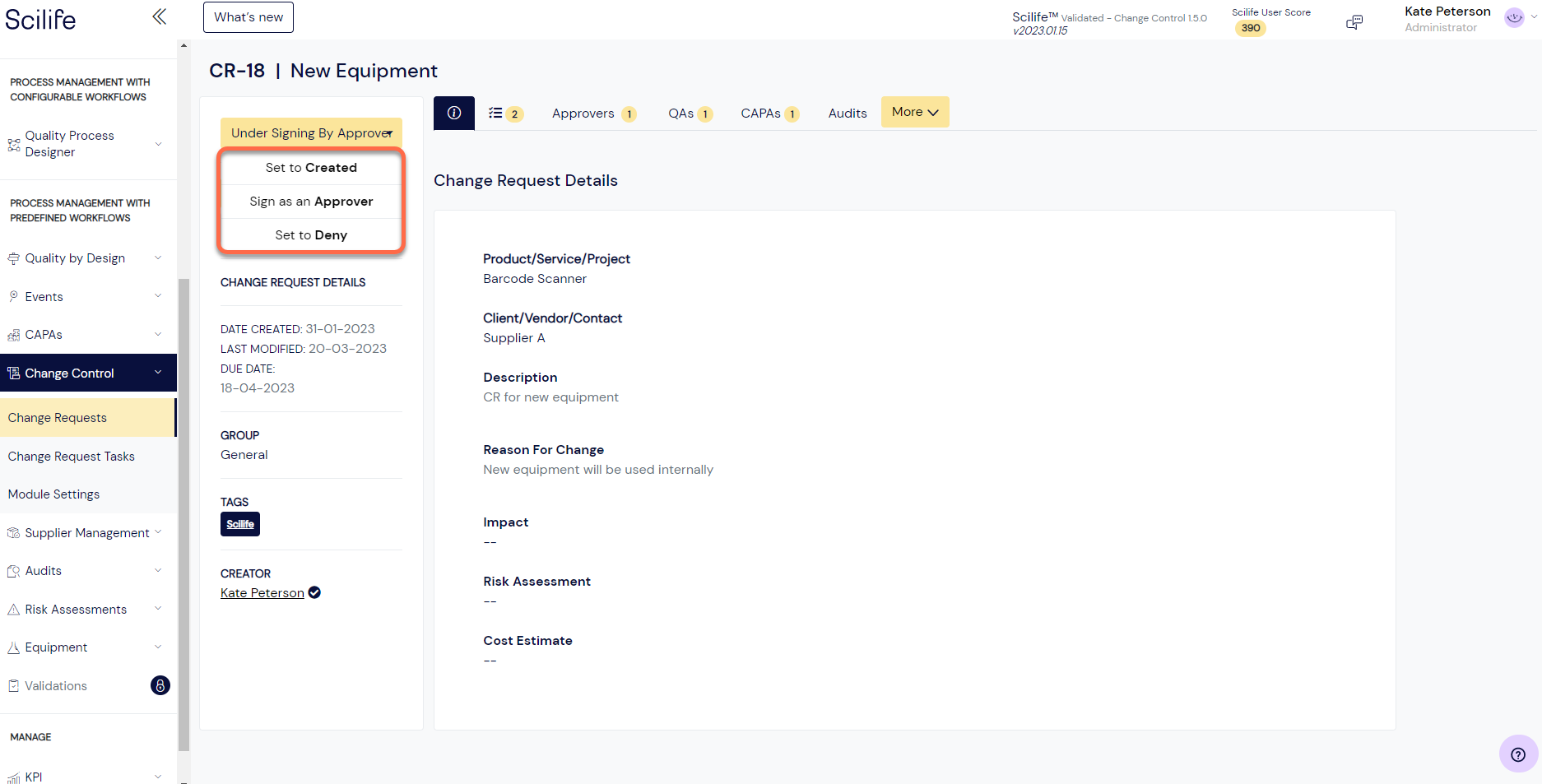 If the Set to Deny option is chosen, the Approver will see a pop-up where the Approver will need to:
Provide credentials.
Provide a Reason.
Sign off.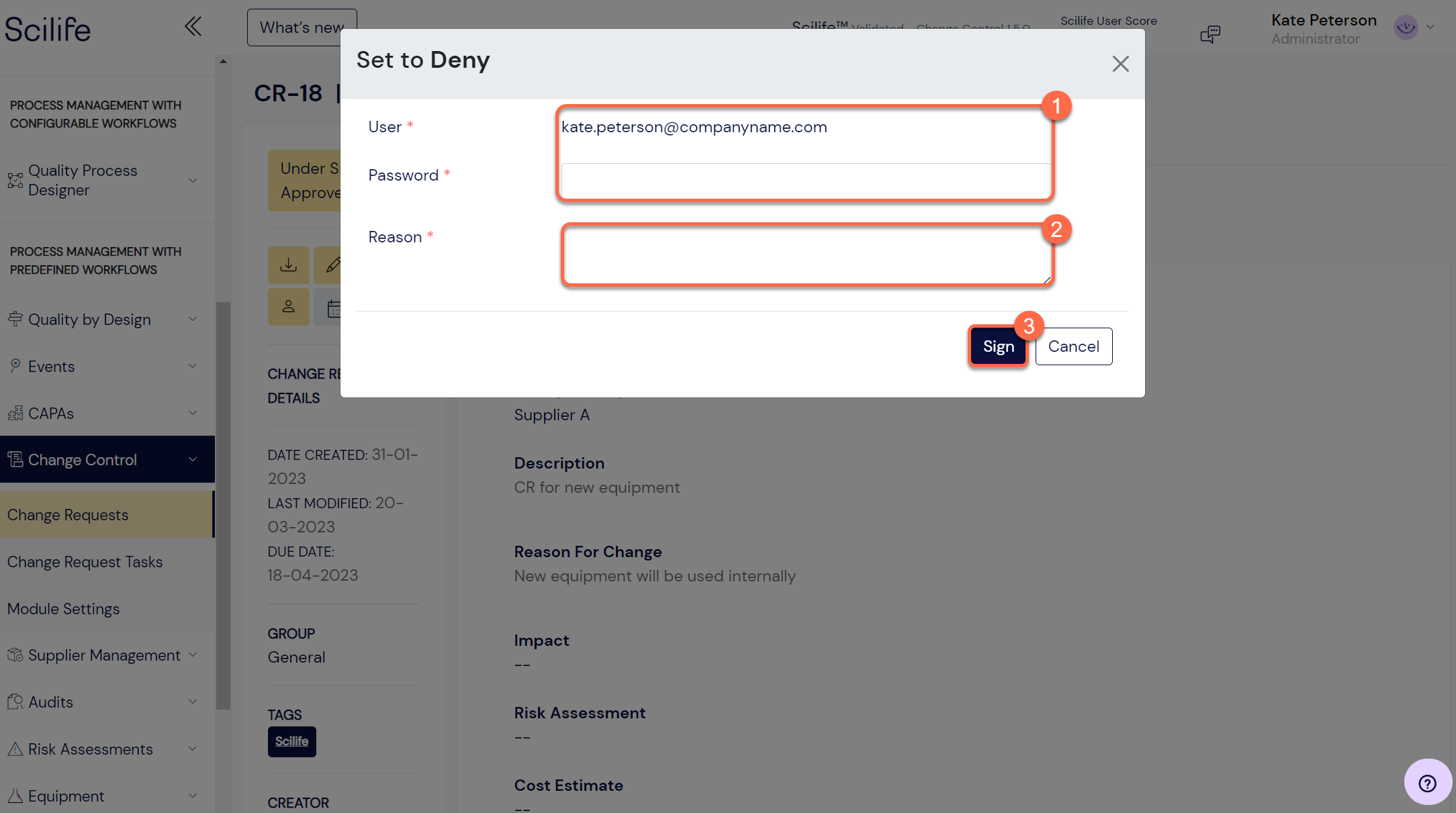 Relevant for: Administrators / Managers / Regular Users.