Due to a number of reasons you might need to remove a specific Event Type so that it is no longer available for Users to select when creating new Events.
In a similar way to Document Type Status, you can turn them ON and OFF depending on the current need of your team.
If an Event Type is disabled it means that this Event Type will not become available during future Events creation.
How can I Disable or Enable an Event Type?
Go to Events > Event Types.
Select the Event Type you would like to modify.
Open the dropdown menu and select Disable/Enable.
Click on Apply.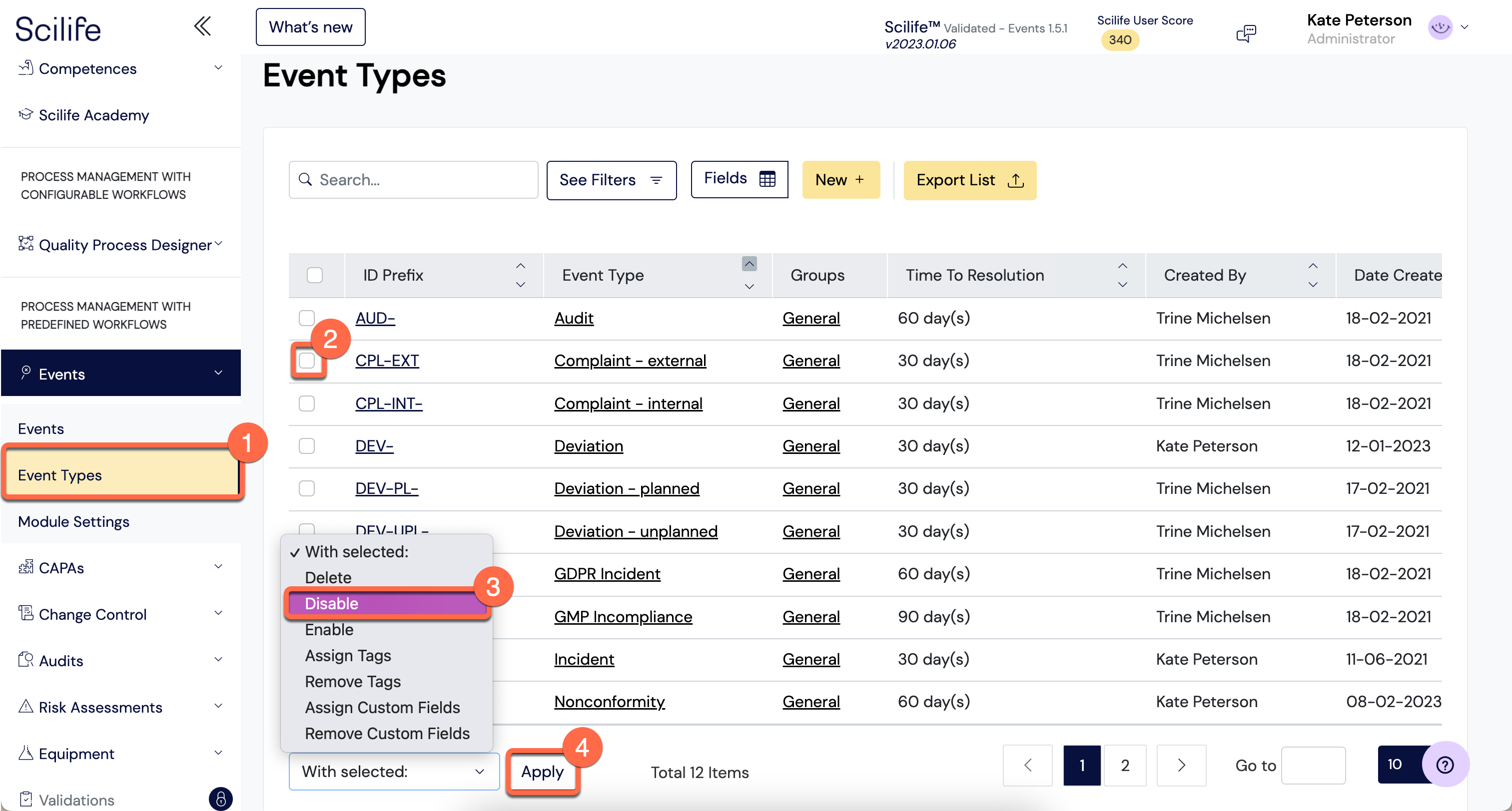 Relevant for: Administrators / Managers.