Files that have been uploaded by Trainees in relation to a Training Task will be shown:
In the Files Tab of the Training Details Page.
In the Action Column of the Training Materials Tab by clicking on the viewer icon.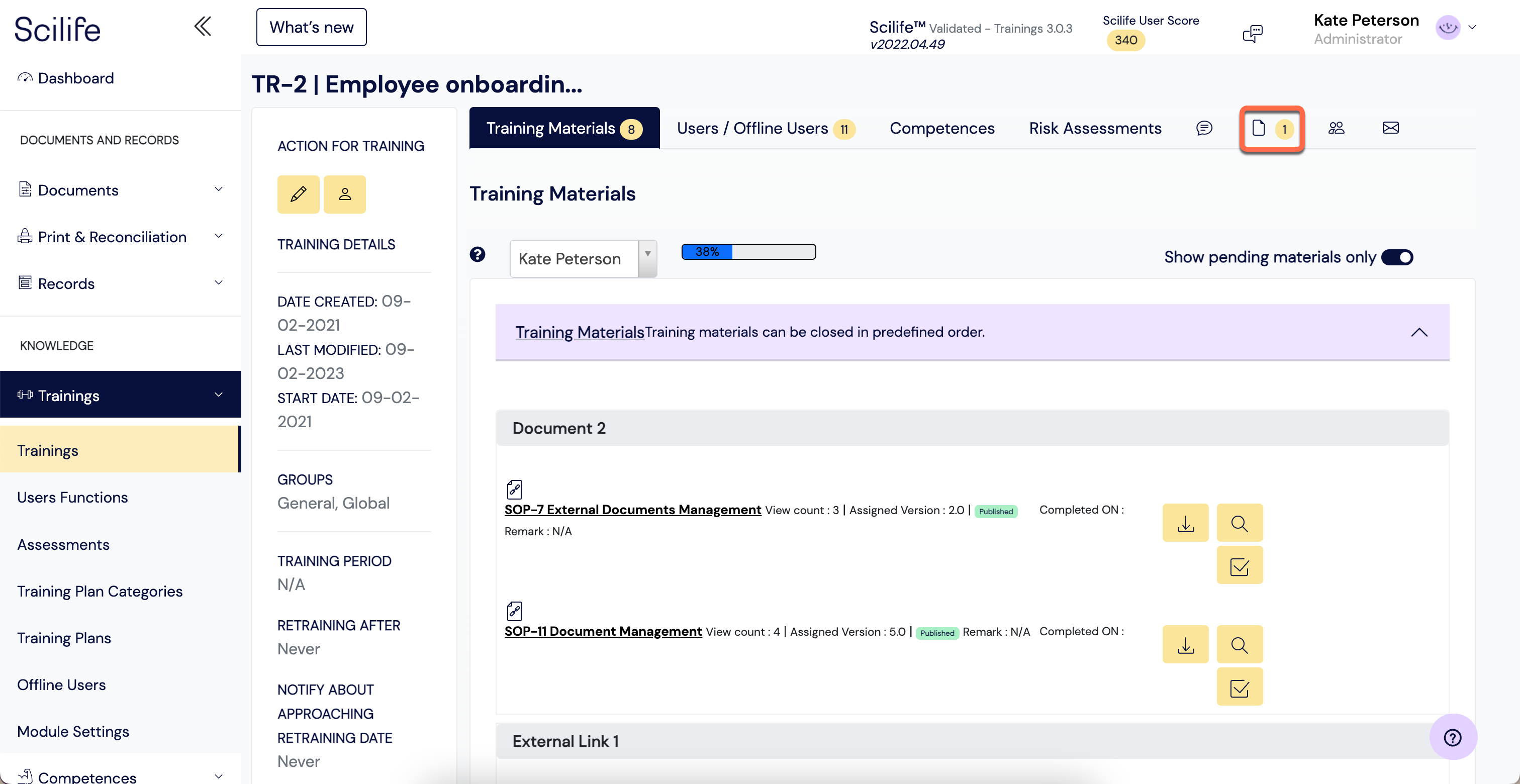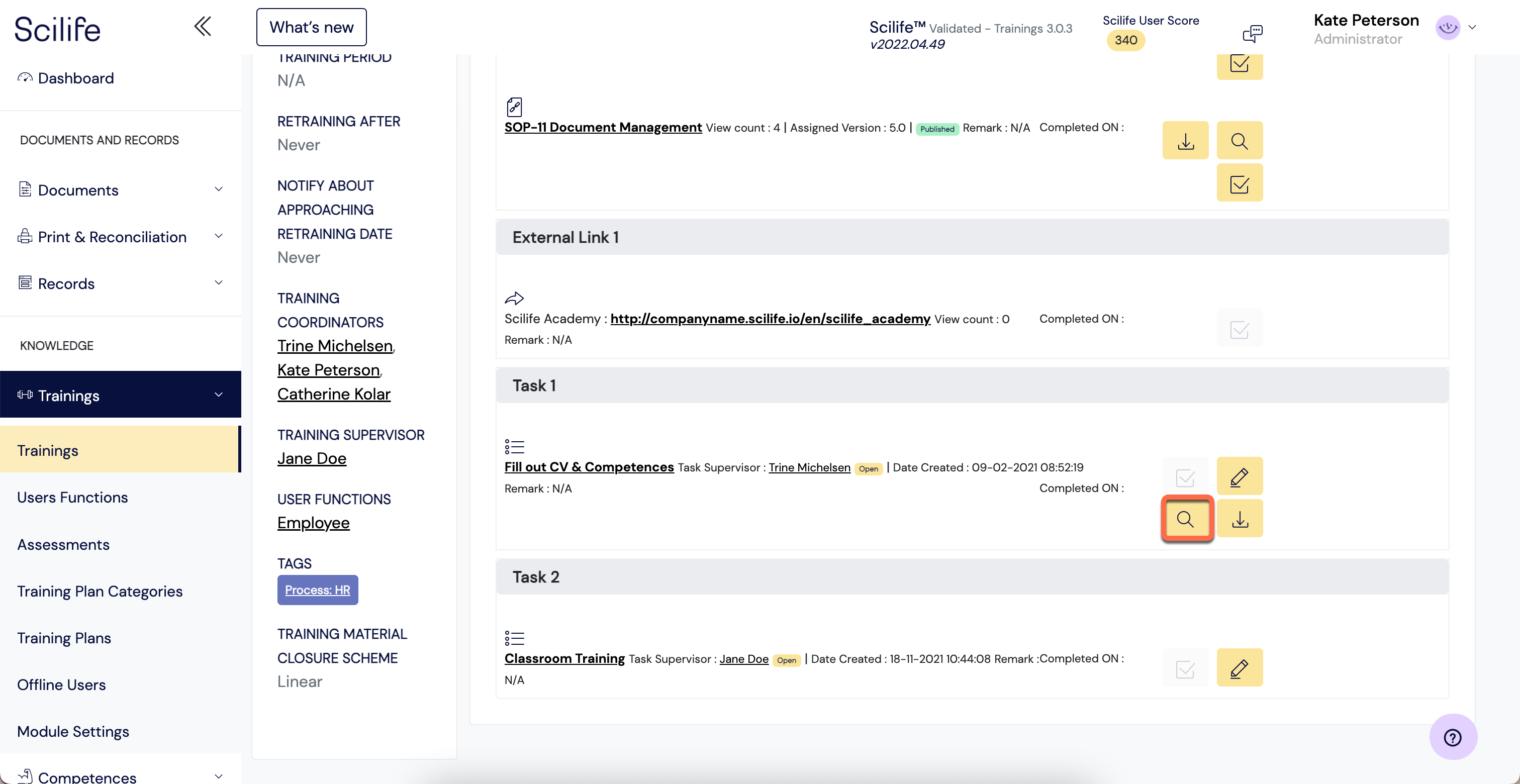 In the Files Tab, Trainees will also be able to see files from a Task in the Training and/or files that have been uploaded in the Comments tab.


Relevant for: Administrators / Managers / Regular Users / Read-Only Users.
Please note
:
Regular Users and Read-Only Users will only be able to see their own files in the Files Tab. They will not have access to the files uploaded by other Trainees.
Training Coordinators, Training Supervisors, Task Supervisors, Administrators, and Managers will be able to see the Files of all the Trainees in the Training.