PDF Annotations can only be made on Documents that were uploaded to Scilife in PDF format.
This can be the case for marketing material, labels, packaging, etc. These files are typically edited outside of Scilife but the review and approval process can be carried out within the Scilife application.
Only users assigned in the role of Reviewer will be able to make PDF Annotations.
Making PDF Annotations
The PDF Annotations can be made on the PDF file either from the Document Details Page or from the Dashboard.
As a Reviewer, you will receive an email notification once the file is ready to be reviewed.
The email notification will include a link to the Document which will take you to the Document Details Page, from here, click on the Make PDF Annotations icon.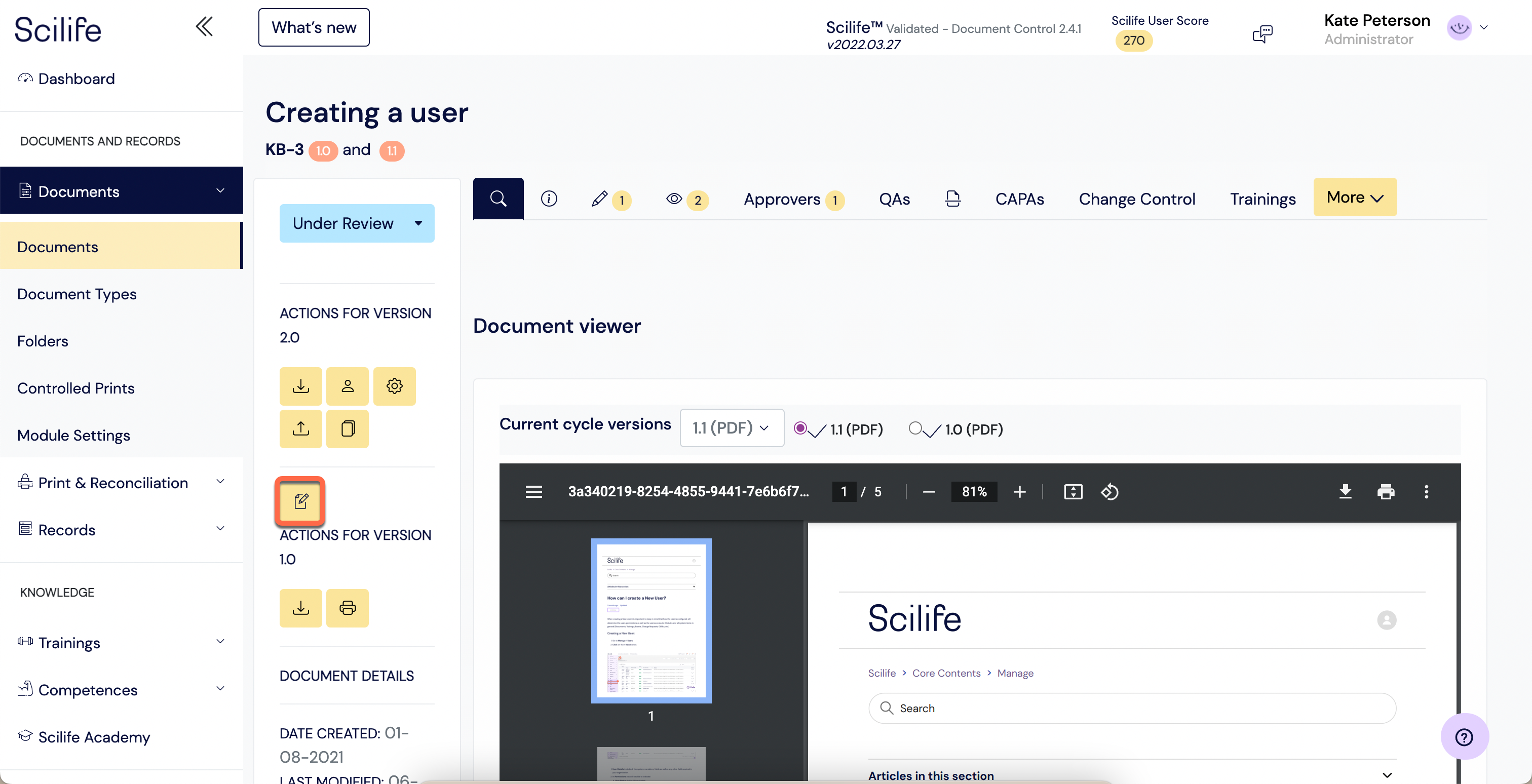 You will also see the Document on your Dashboard. From the Dashboard, it is also possible to click on the Actions button, and then on Make a PDF Annotations.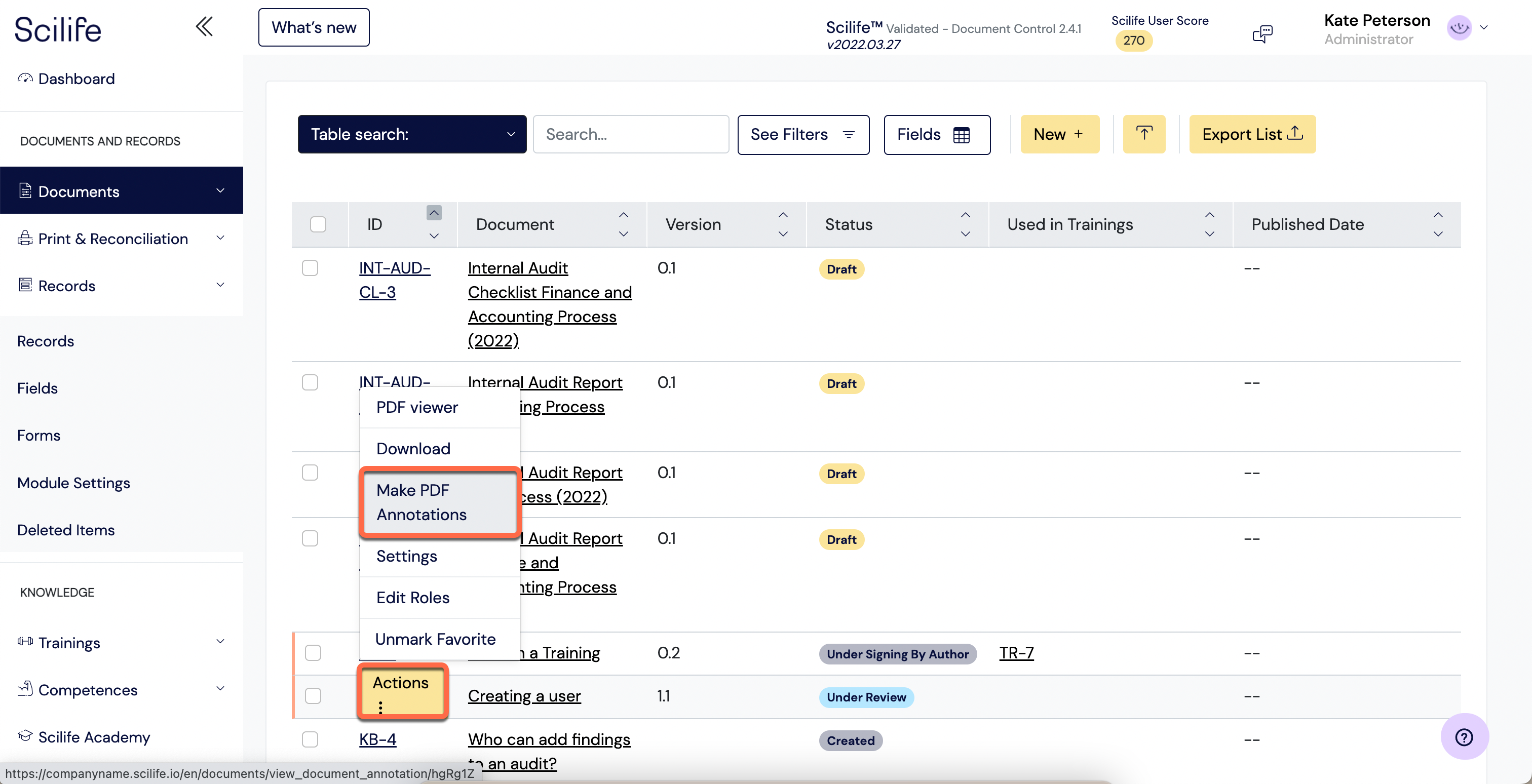 In both cases, after clicking on the icon, an additional Tab will open in which the annotations are to be made.
Go to the new tab in your browser, where the PDF file is now shown with the PDF Annotations functionality available.
Make an annotation by placing the cursor where you would like to make the annotation, hold down the Alt button and then drag across the screen until you have selected the entire text you wish to annotate about.
Click on the Add Comment text will appear either just above or just below the annotation made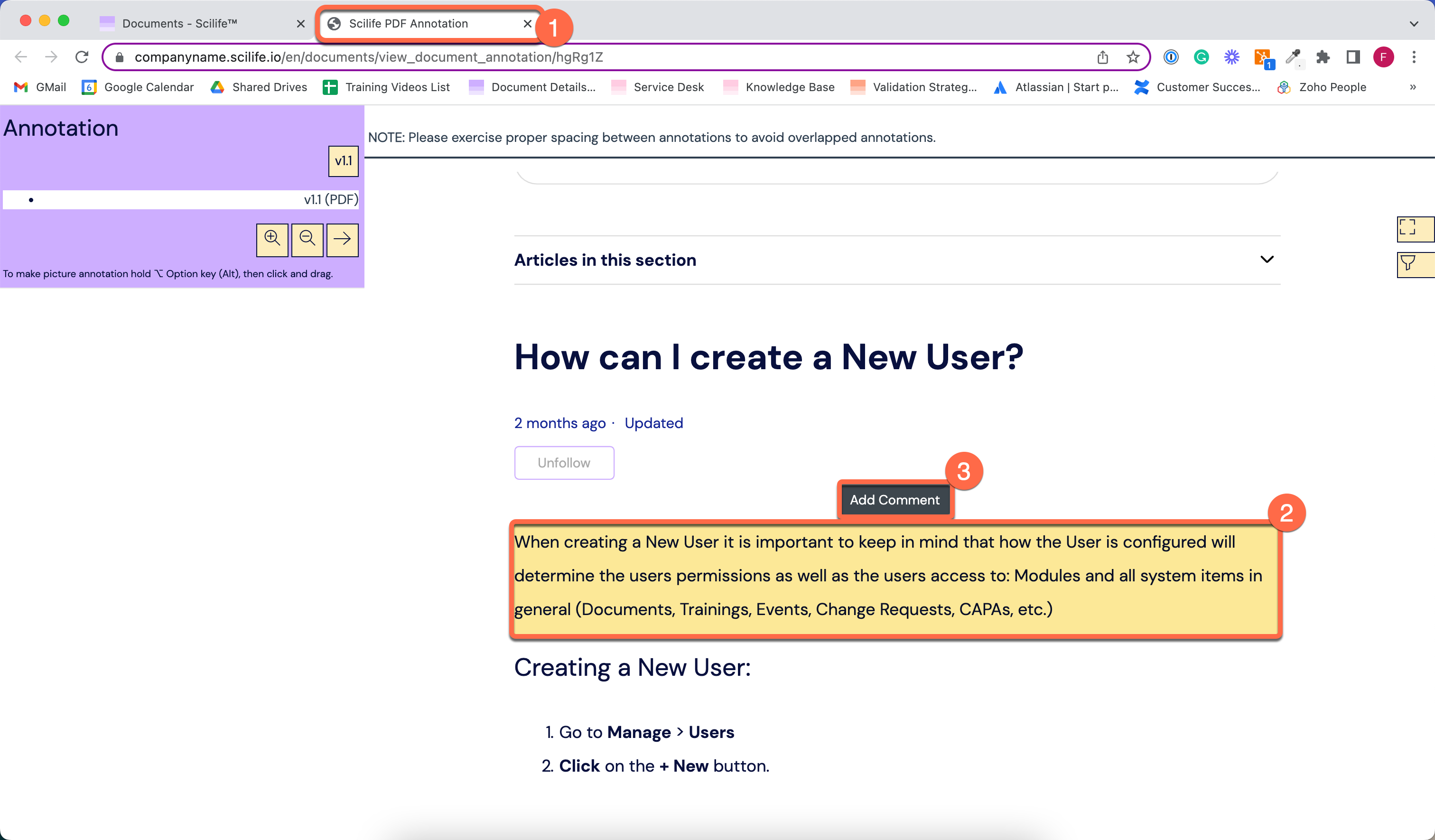 Add the Comment that you wish to make.
Select the Annotation Category.
Submit. As soon as you submit, the annotation is saved to the cloud.
Once the Annotation has been submitted it can be seen in the left-hand side margin: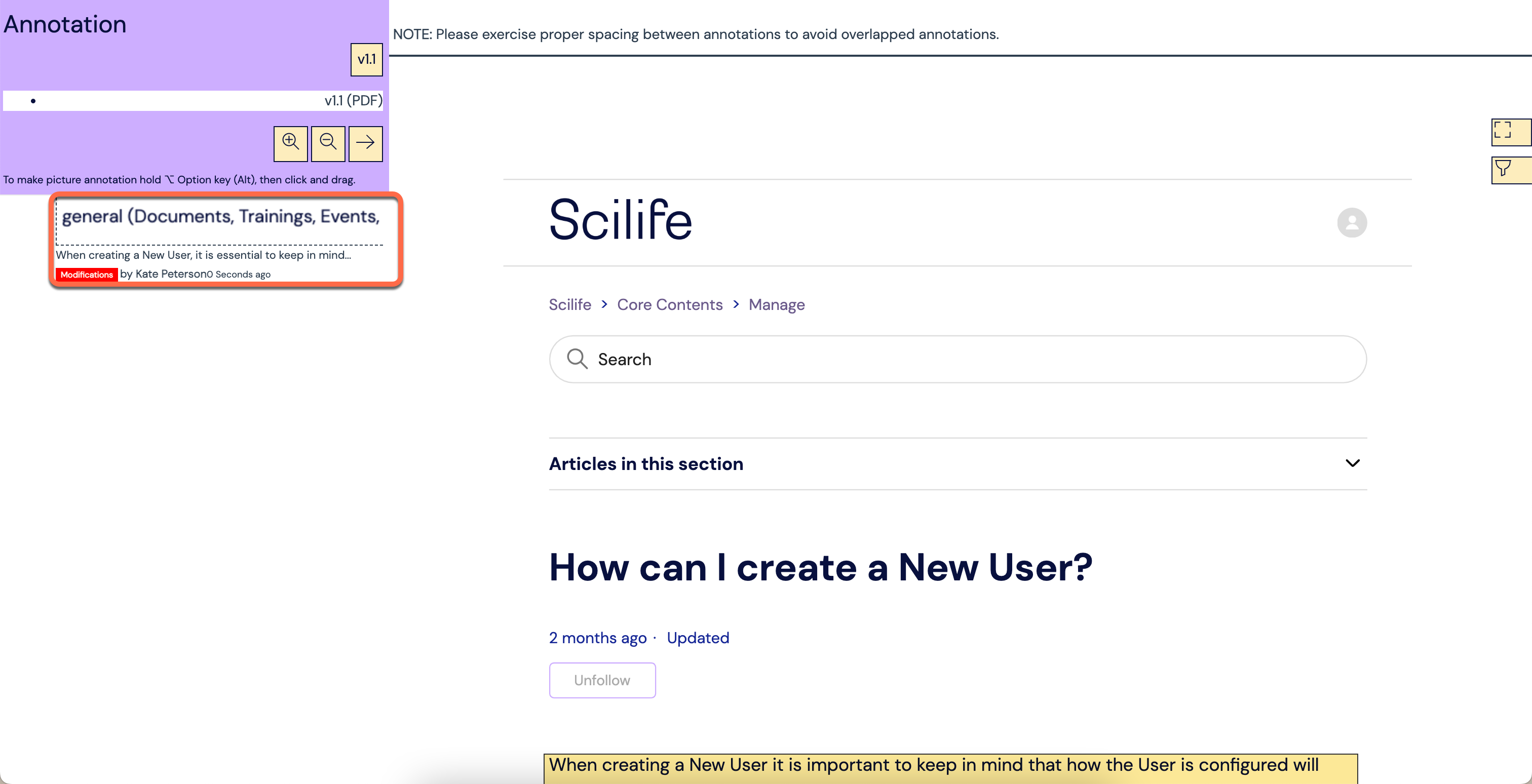 Exit by closing the tab. Remember the Annotations are saved to the cloud as soon as you click on Submit, this means that no necessary action is required to save them.
Once you have finished adding all the annotations you need then Sign as a Reviewer: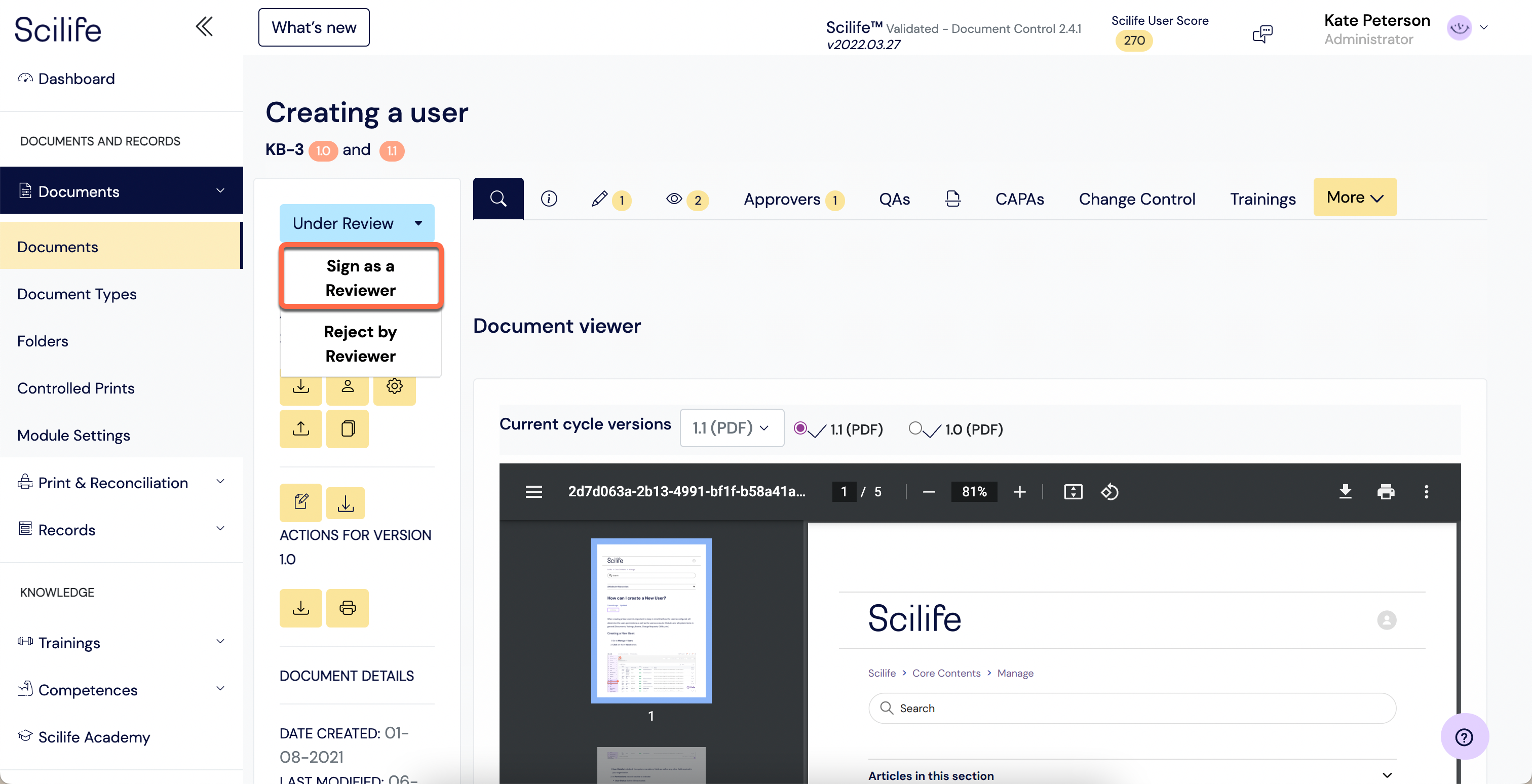 Alternatively, if you consider that too many modifications are necessary for the Document to be in order, you can select to Reject by Reviewer. When rejecting a reason must be given. The Document will then go back to Draft and the Author can upload an entirely new Document.
Relevant for: Administrators / Managers / Regular Users.
Please note:
Annotations can be made on images as well. The procedure is the same as with text, place the cursor, hold down the Alt button and then drag across the screen to select the entire image.
Various Reviewers can make Annotations on the same text or image at the same time.