In the Equipment Details Page, go to the Maintenance Tab.
Click on the + button.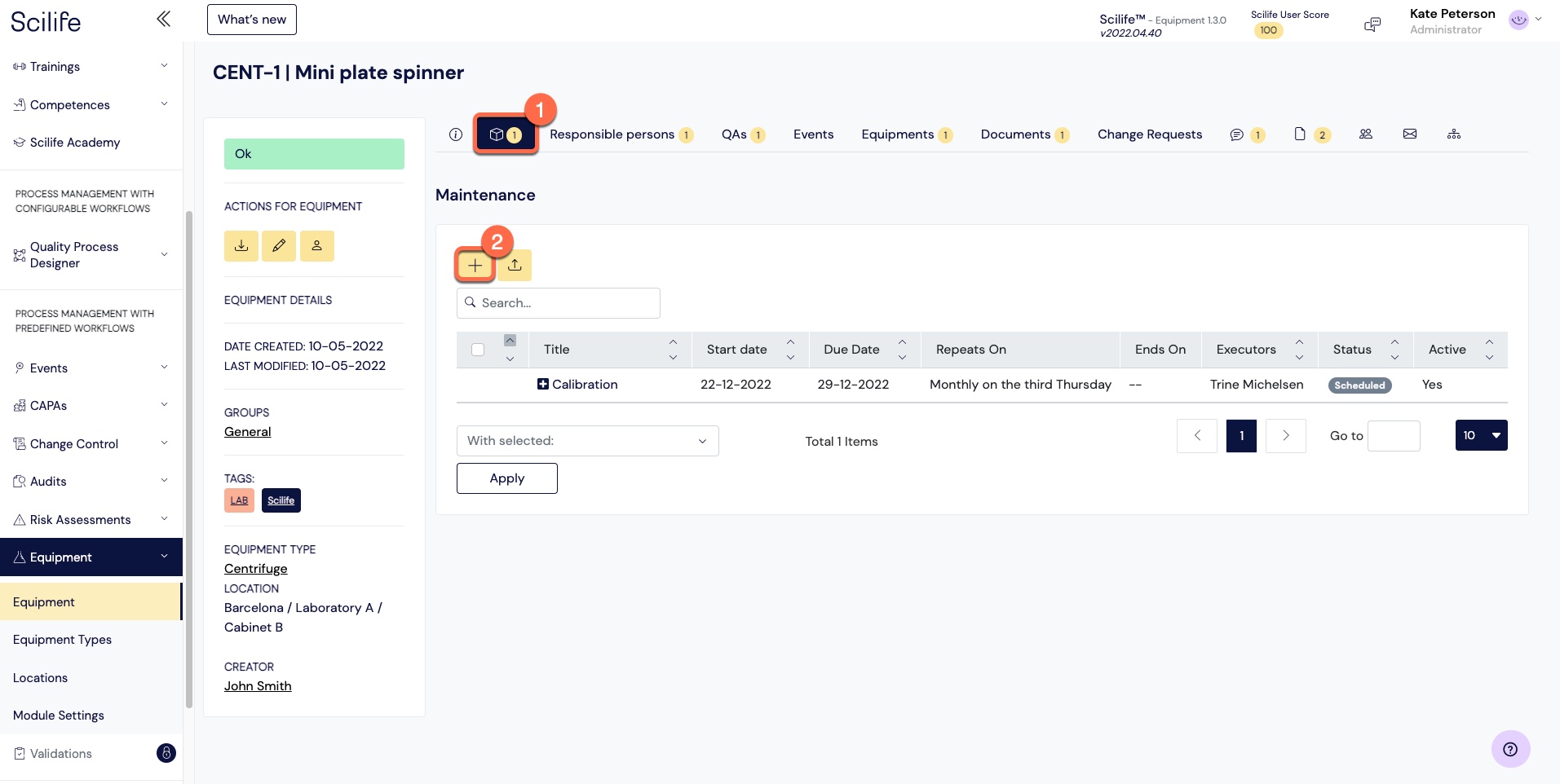 In the Add Maintenance window:
Give the Maintenance Task a Title.
If relevant, give a Description.
Indicate a Start Date.
Specify the number of days for Done Within Days.
Indicate if and how often the Maintenance Task is to be repeated.
Select the Executor(s) for the task.
In order for the Maintenance to be scheduled, you will need to Activate it by turning the switch ON.
Save.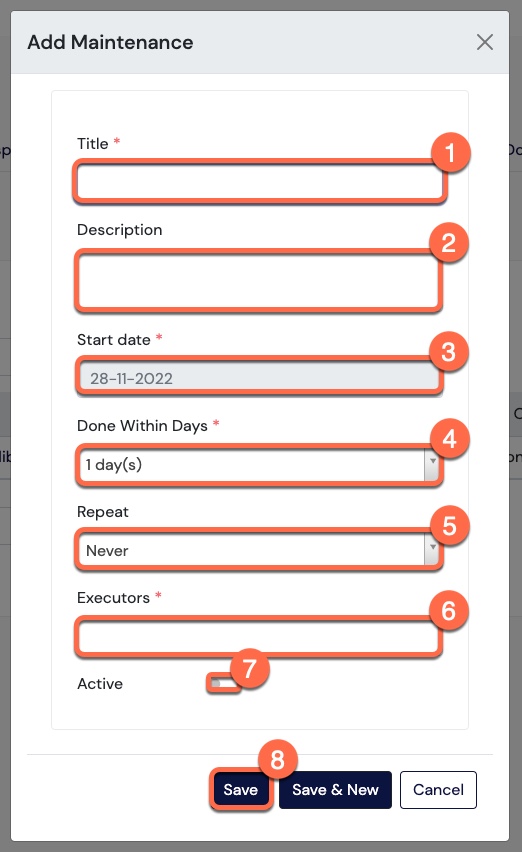 Relevant for: Administrators / Managers / Regular Users.