Thanks to the integration with Document Control you can easily configure labels to place on Equipment after each maintenance task.
Setting up the label
Go to Equipment > Module Settings.
Go To Preconfigure Template.
Access the variables available for the Equipment module.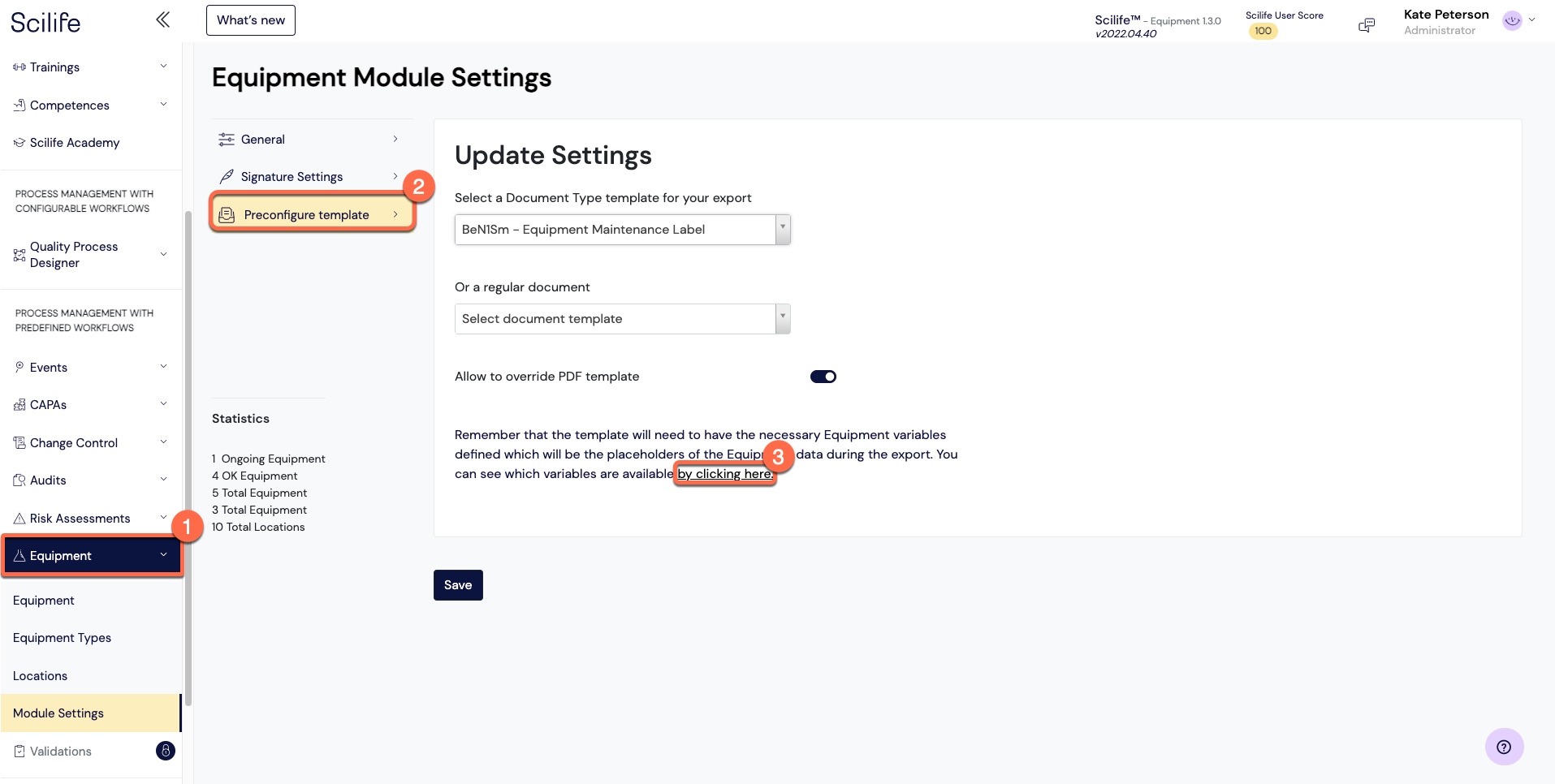 Copy the variables you wish to use by clicking on the copy to clipboard icon that appears when you hover over the variables.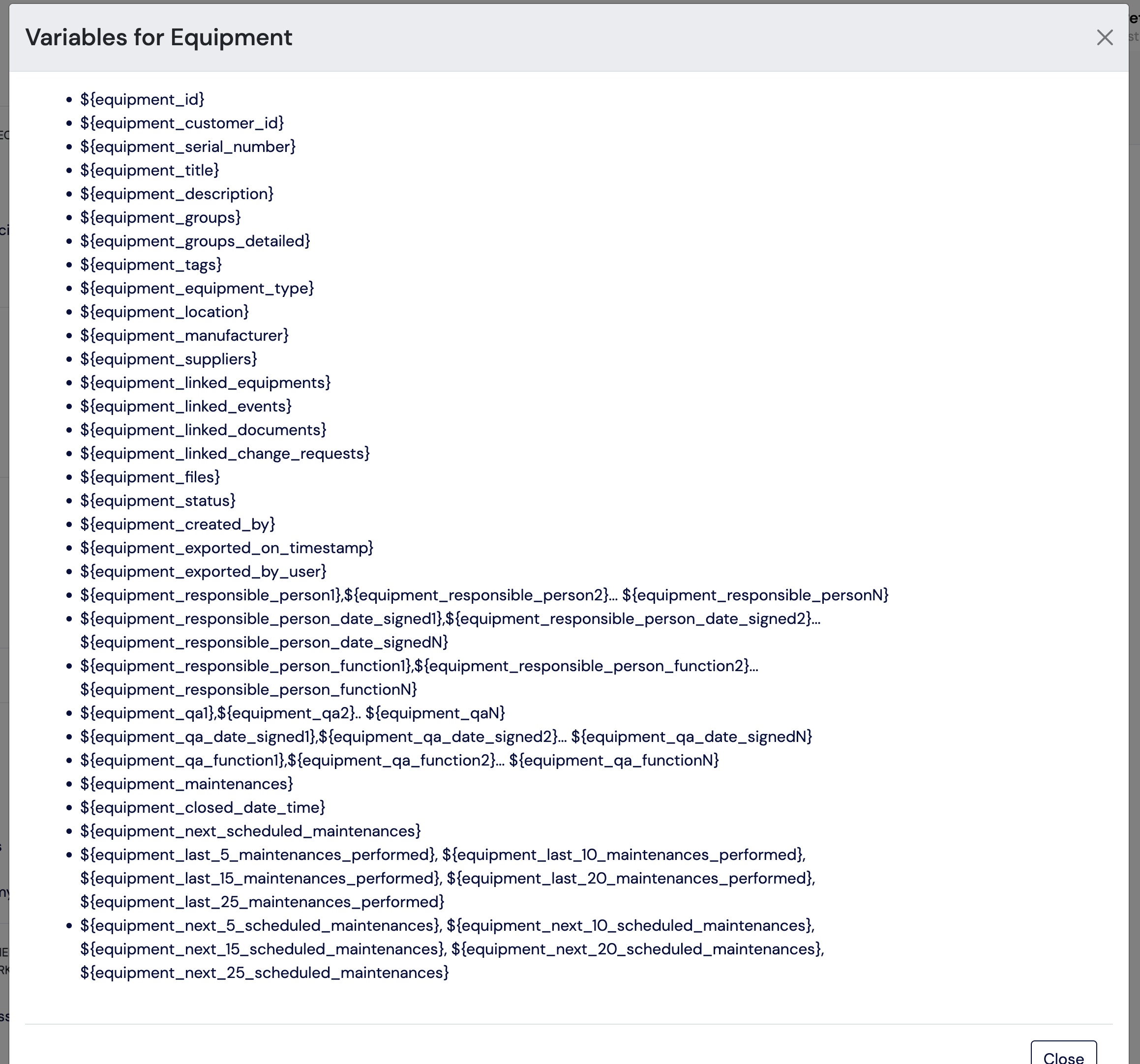 Copy and paste all the variables that you need into your label template in Word and save the file on your computer.


Creating the Label Document Type
Upload the Label Template to the new Document Type.
Generating the Equipment Maintenance Label
Go to Equipment > Equipment.
Use the Filters and/or Search field to find the Equipment for which you download the label.
Hover over the equipment and click on the download as PDF icon.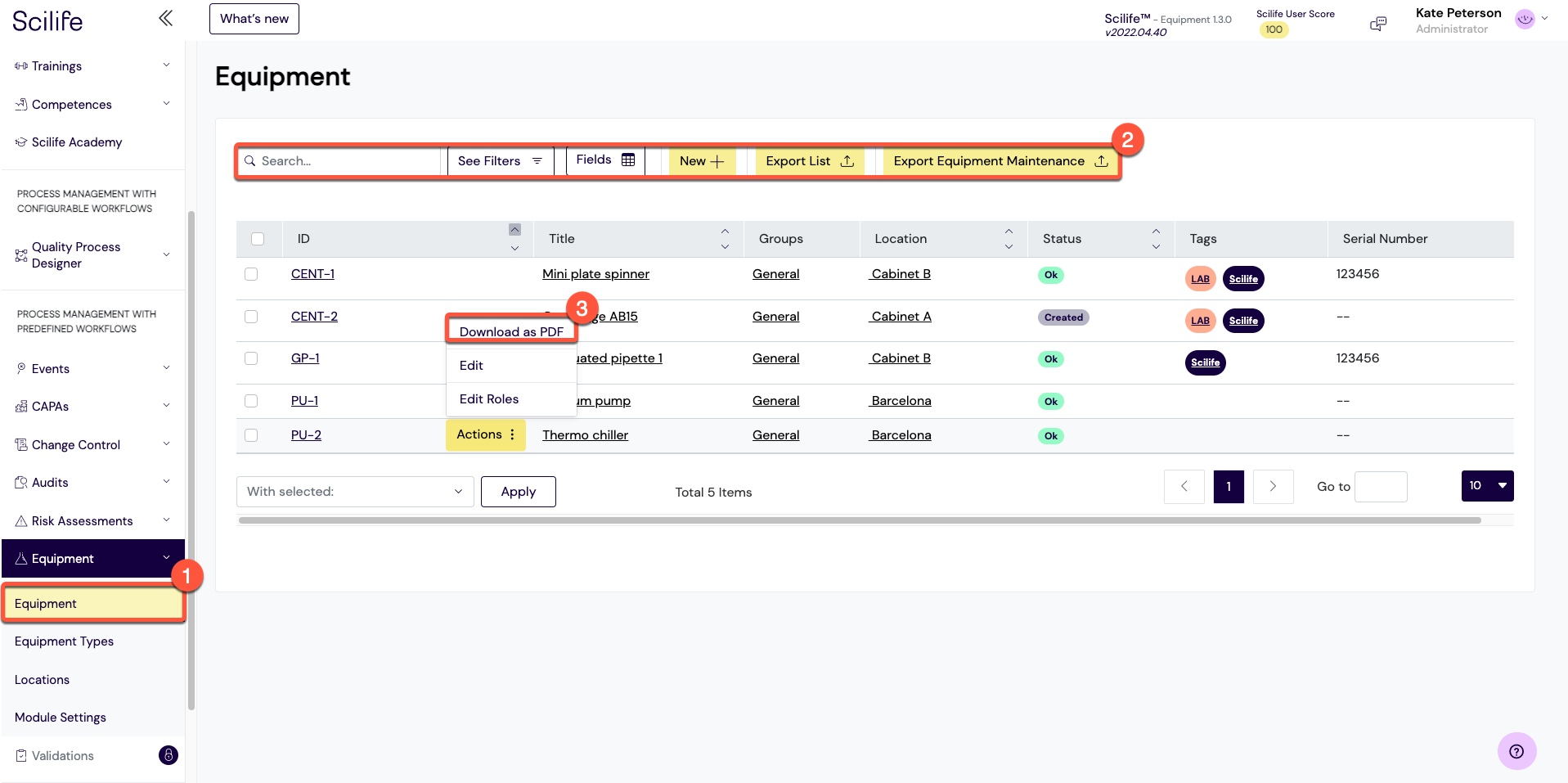 In the Download as PDF window:
Select the Document Type you have created for Equipment Labels.
Click Download.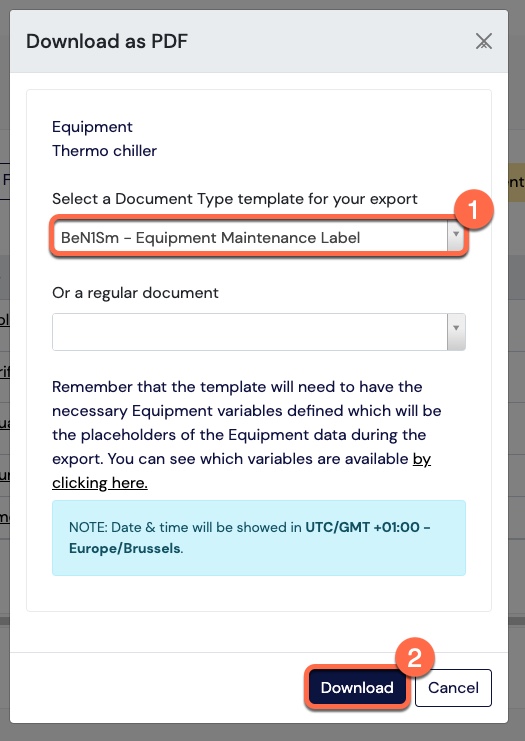 Relevant for: Administrators / Managers / Regular Users / Read-only Users.