In order to use the PDF Annotations functionality, you need to create the Annotation Categories first.
Annotation Categories are intended for users to be able to indicate which type of annotations it is that they are making in the PDF file. For example, is it just a recommendation they are making, or is it a change proposal that must be implemented?
Creating PDF Annotation Categories
Go to Documents > Module Settings.
Go to the Annotation Categories Section.
Click on New + icon.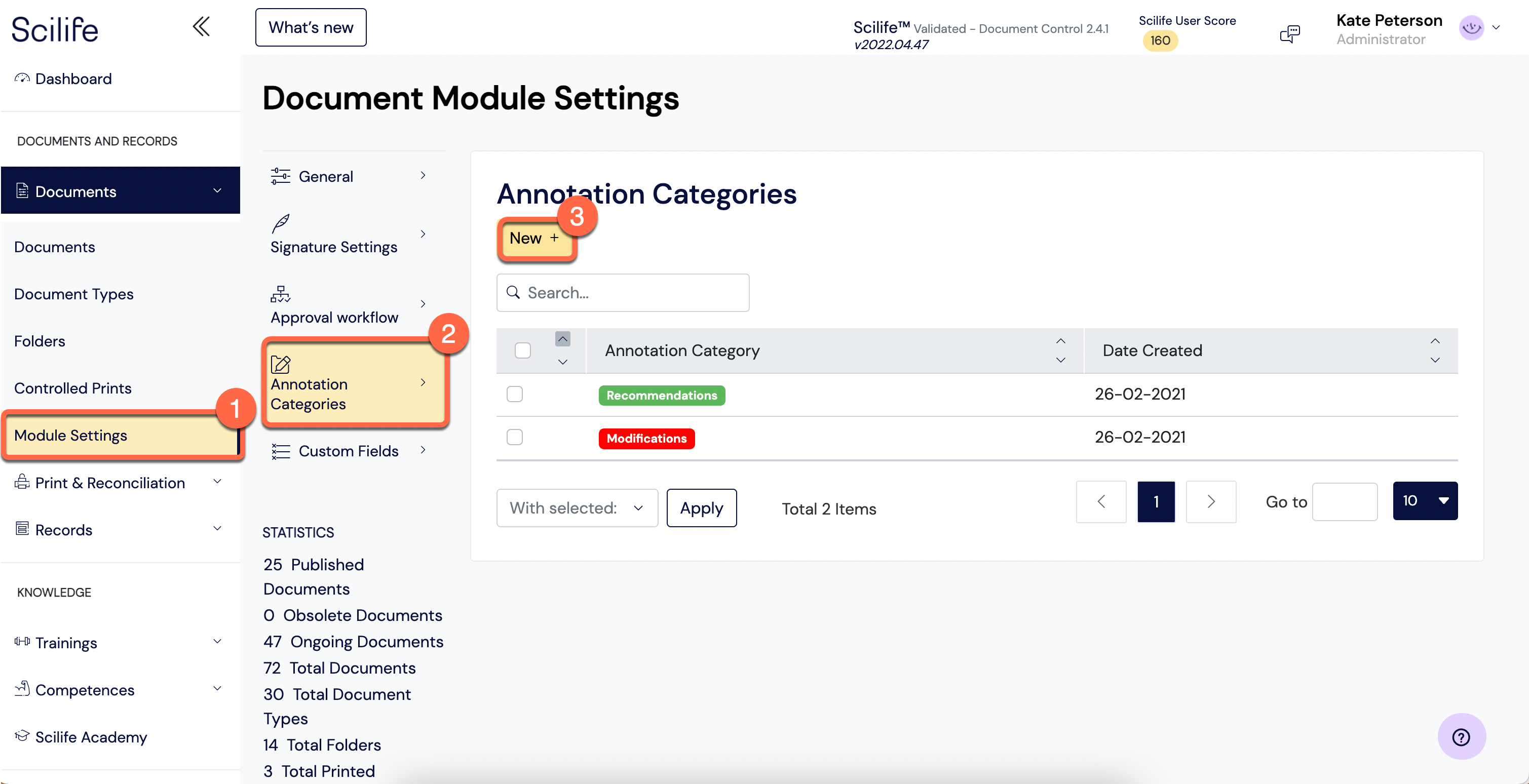 In the Create Annotation Category window:
Give the Annotation Category a title.
Select an Annotation Color.
Indicate the Font Color.
Save.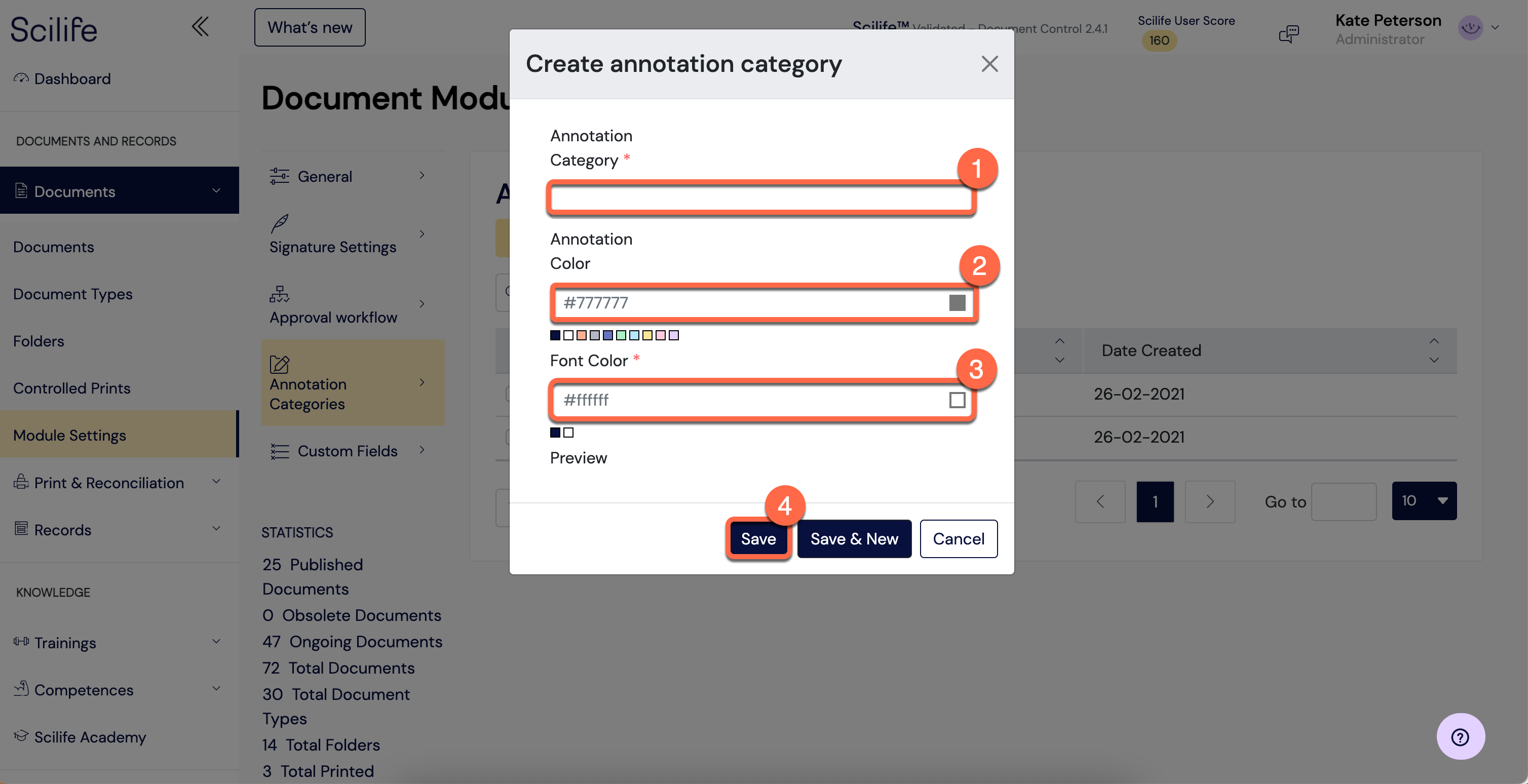 You can create as many categories as needed.
Selecting the Annotation Category when making an Annotation
When you are making the Annotation in the PDF file:
Select the Annotation Category.
Add your Comment for the Annotation.
Submit.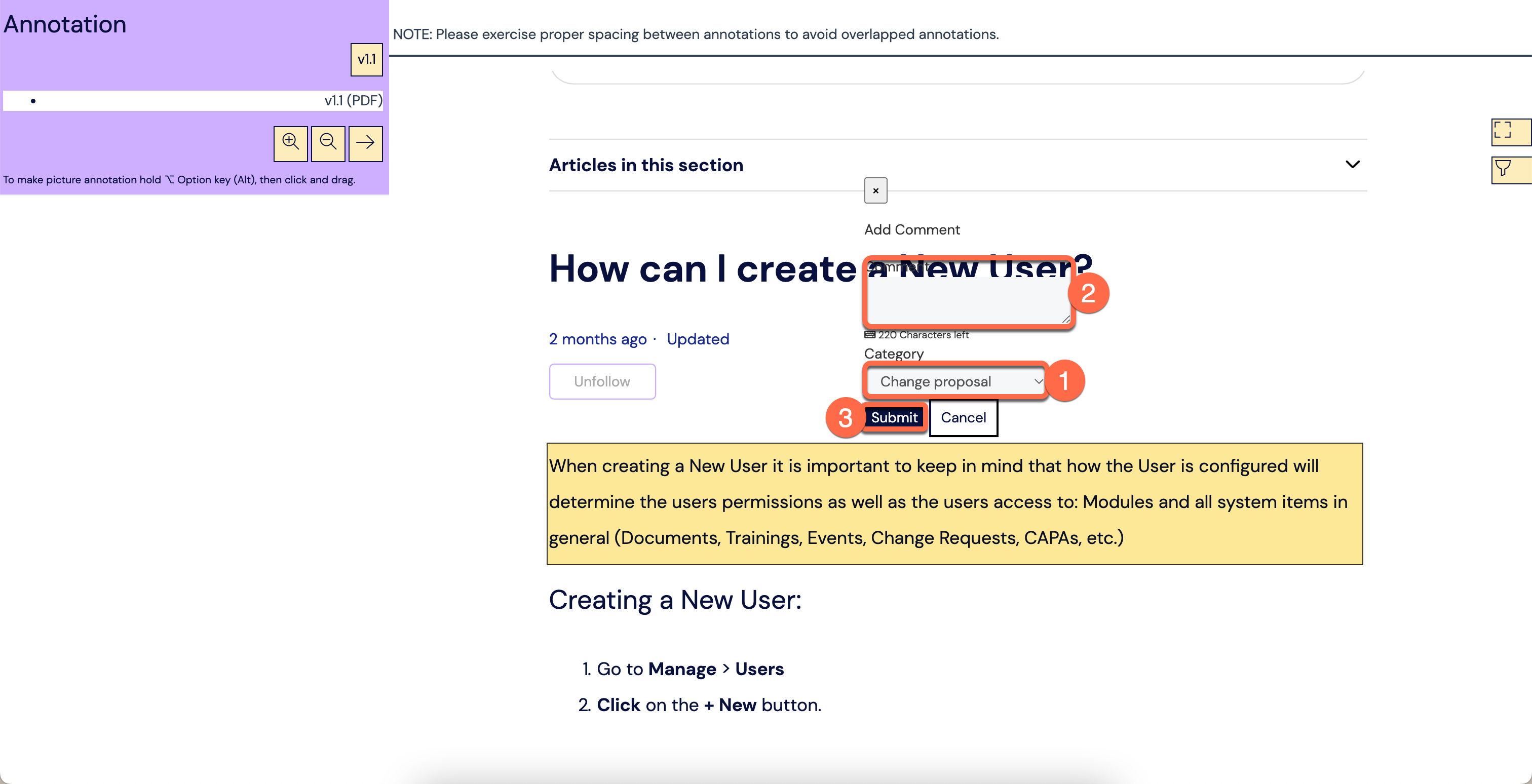 Relevant for: Administrators / Managers / Regular Users.
Please note:
Only Administrators and Managers can create Annotation Categories.
Administrators, Managers and Regulars Users will be able to make PDF Annotations if they have been assigned a role in the Document.