Every email notification sent from Scilife can be seen with your email service provider (Outlook, Gmail, etc.) as well as/or in Scilife itself.
Visualizing email notifications in Scilife
Email notifications can be accessed through your user profile, where you will have access to all Email notifications as well as be able to search for specific Email notifications.
Accessing Emails through your User Profile
Click on your name in the top navigation bar.
Click on My Account.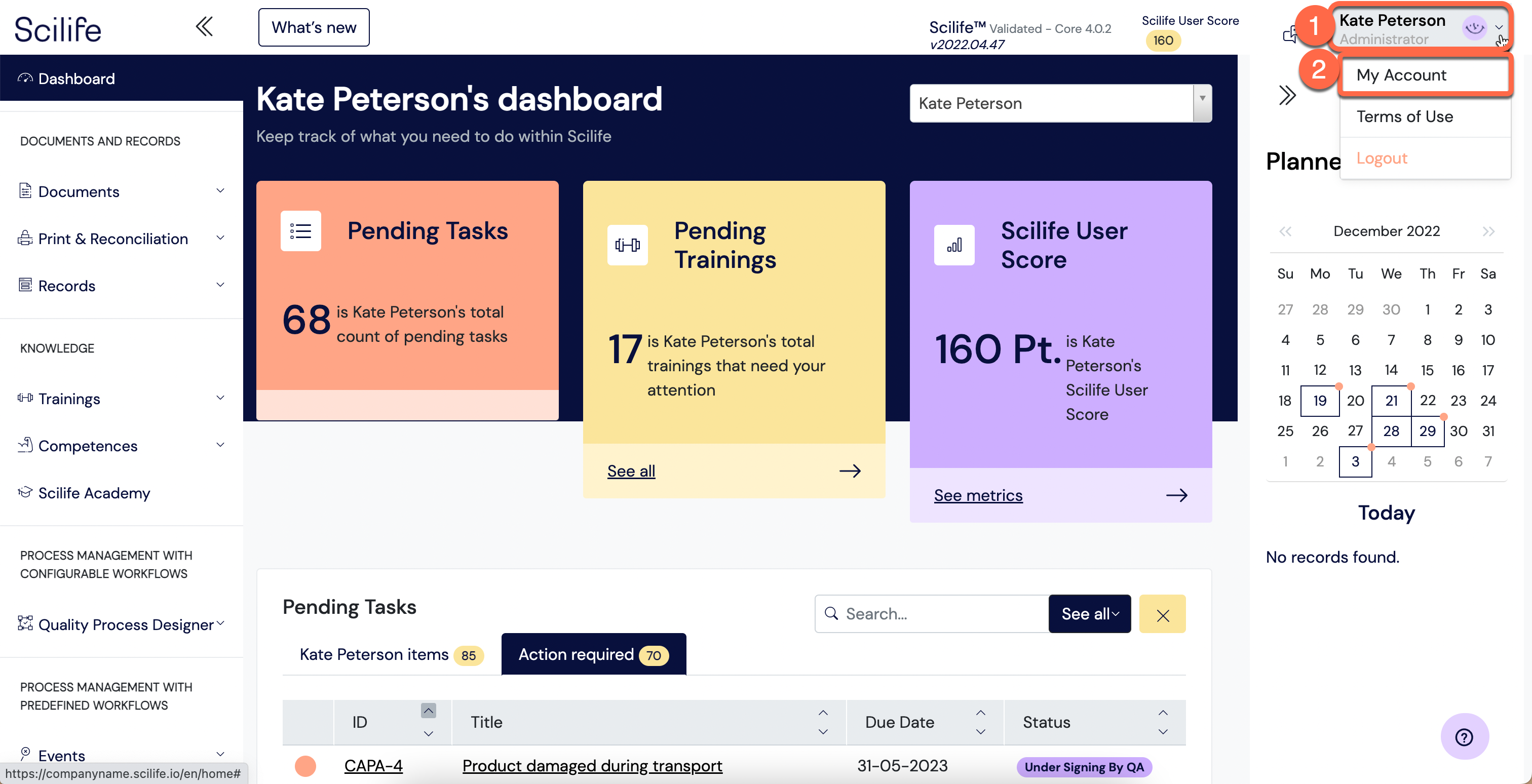 In My Account:
Click on My Emails, and here you will see the list of all the Email notifications you have received.
Click on the Email Notification icon of the Email you wish to read and the Email will be shown.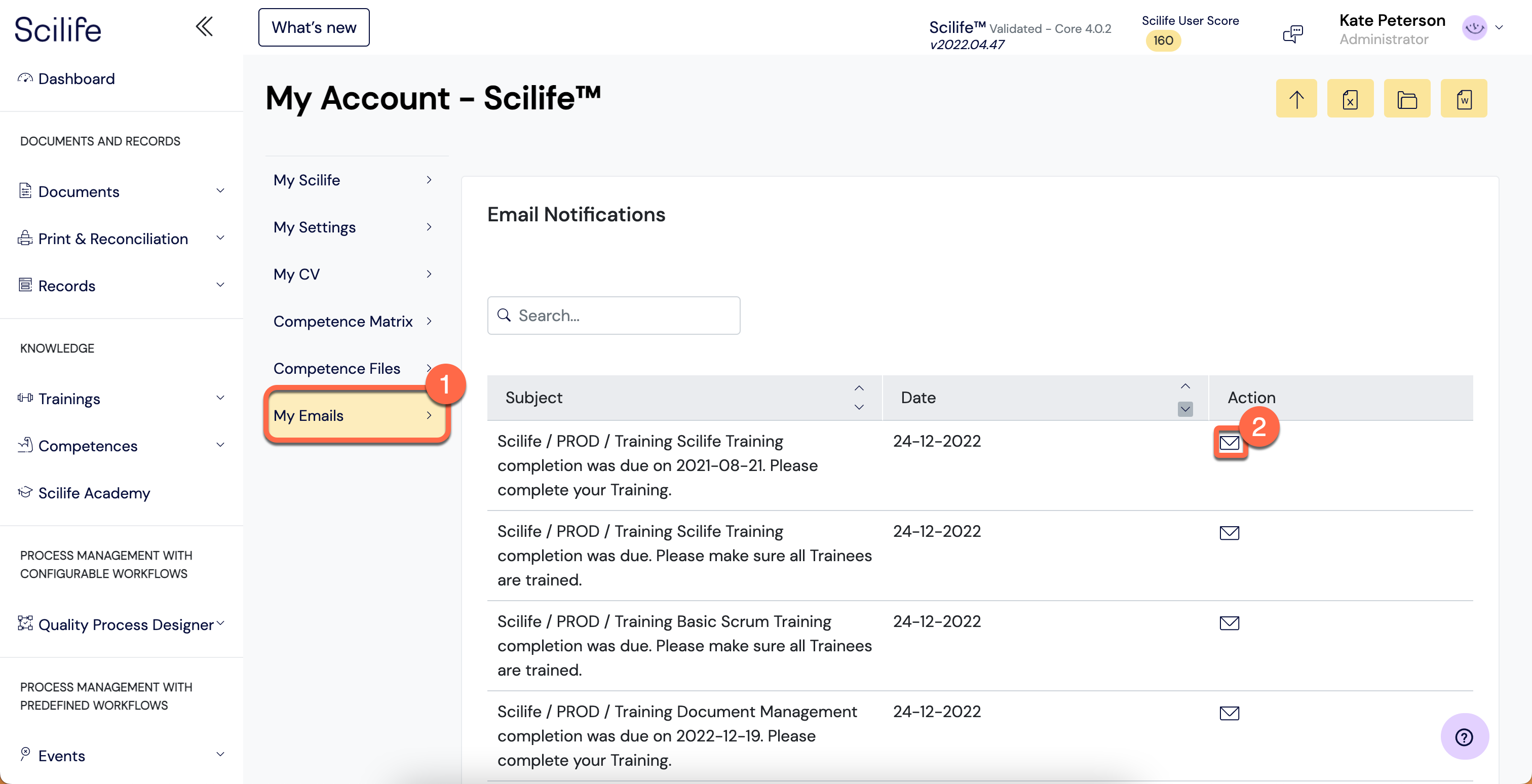 Searching for specific Emails
Over time, you will have received a large number of Emails through Scilife. At this point, the search functionality will become very useful. The search functionality will allow you to find Email notifications related to Trainings, Comments posted, Status updates, etc.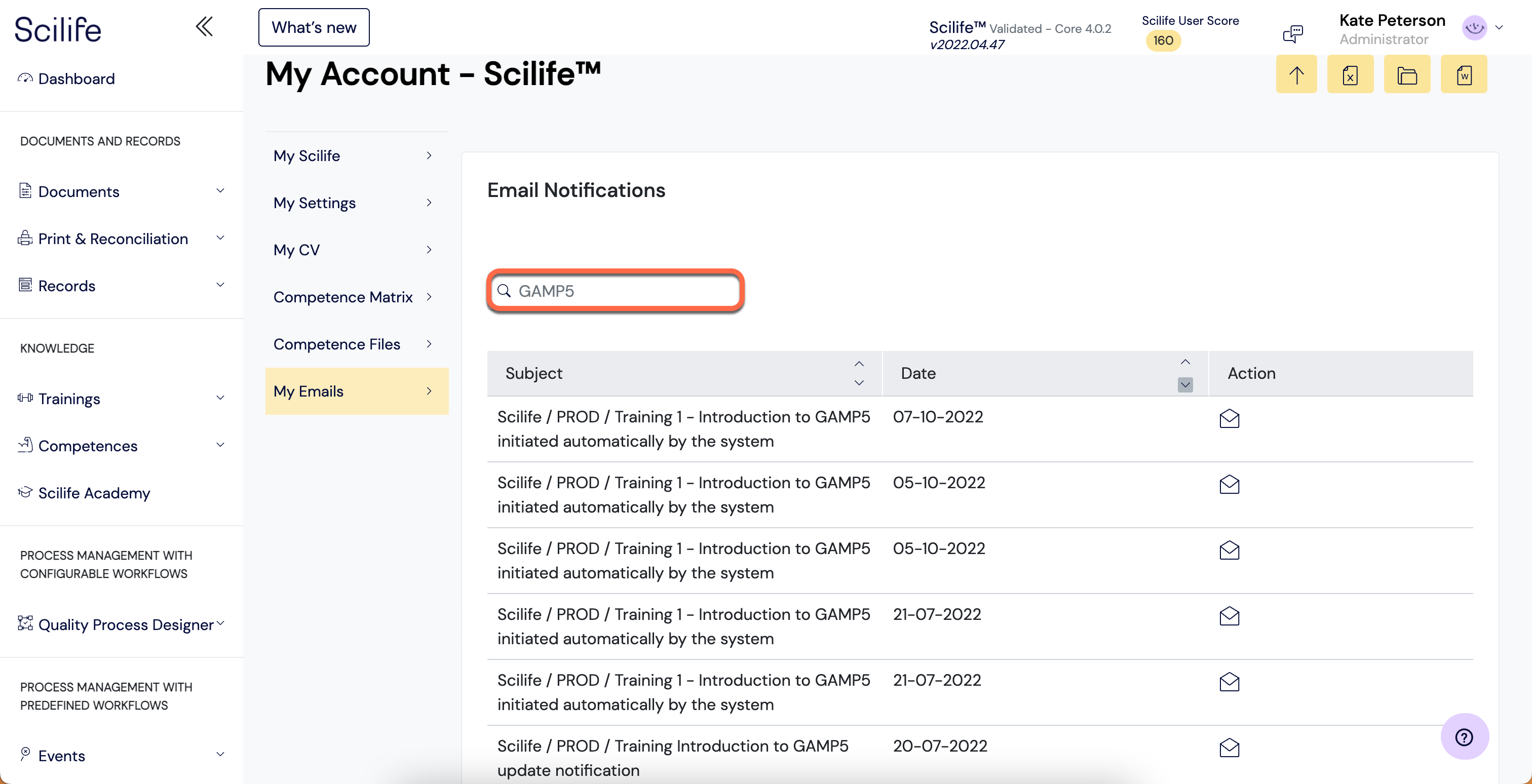 Relevant for: Administrators / Managers / Regular Users.