Who can delete a CAPA?
Administrators can delete a CAPA, regardless of having a role in it.
Managers with a Role in the CAPA as Creator, Responsible Person, Approver, or QA will be able to delete a CAPA.
Regular Users will not be able to delete a CAPA in spite of having a role in the CAPA.
Read-Only Users cannot delete a CAPA.
Can a CAPA be deleted in any status?
No, a CAPA can only be deleted while in Created status.
Can a deleted CAPA be restored?
Yes, deleted CAPAs can be restored.
Deleting a CAPA
Go to CAPAs > CAPAs.
In the CAPAs List, use the Filters and/or Search field to find the CAPA you wish to Delete.
Select the CAPA by clicking on the check box to the left.
In the With Selected drop-down at the bottom of the list, select Delete.
Click on Apply.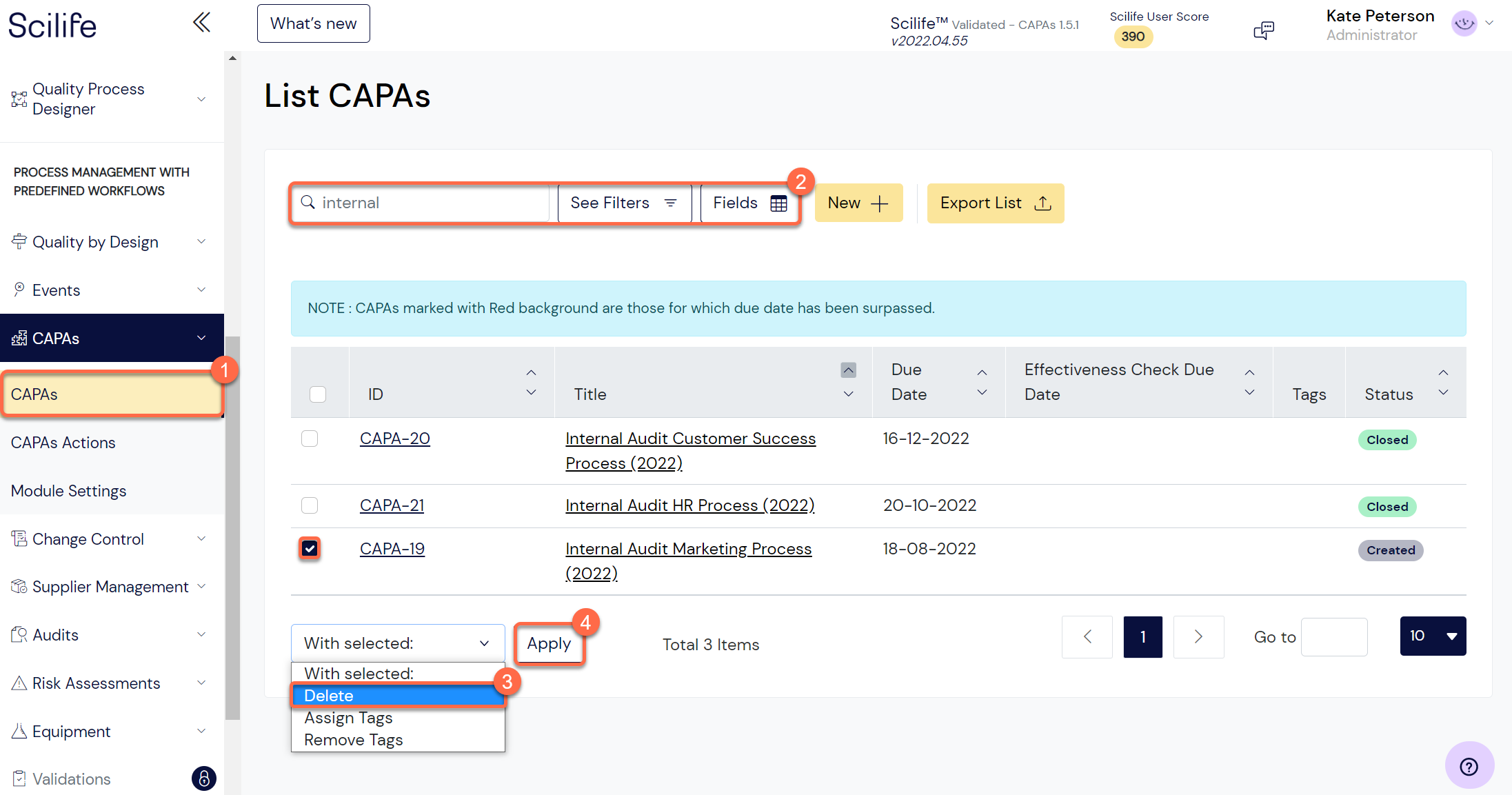 In the CAPA deletion form:
Sign off with your electronic signature.
Introduce the Reason the CAPA is being deleted.
Save.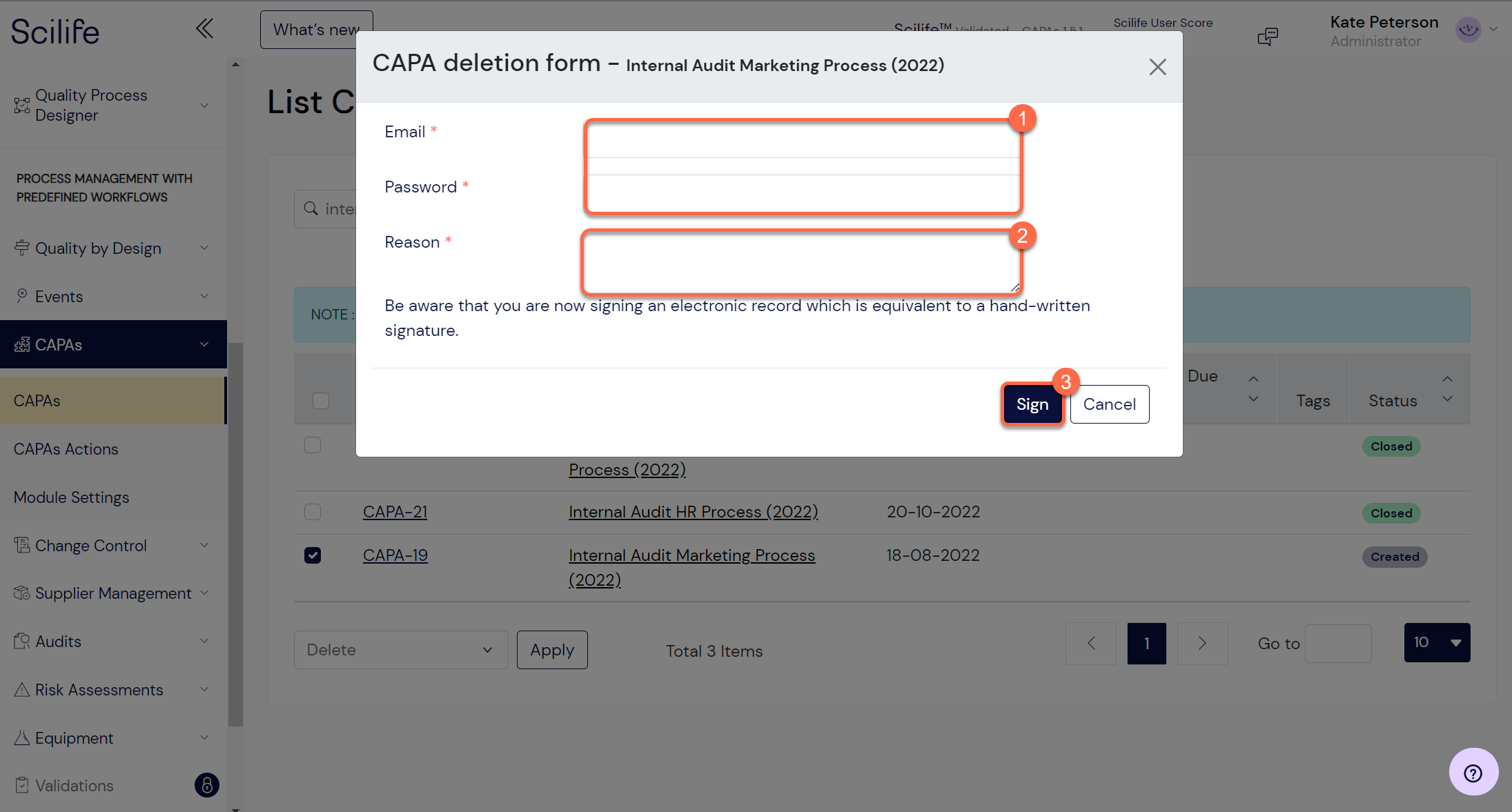 If the CAPA was deleted successfully you will get the following notification Deleted successfully 1 out of the 1 selected CAPAs.
You can delete CAPAs in bulk by selecting more than one CAPA at the same time.
Relevant for: Administrators / Managers.