Trainings can be created by Administrators and Training Coordinators.
All User Types can be configured as Training Coordinators except Read-Only Users.
Where can I configure Training Coordinators?
Go to

MANAGE

> Scilife Settings.
Go to Permission Settings.
Go to the Trainings Tab.
Define the Training Coordinator. As soon as you click on the field all available Users will appear in a drop-down.
Save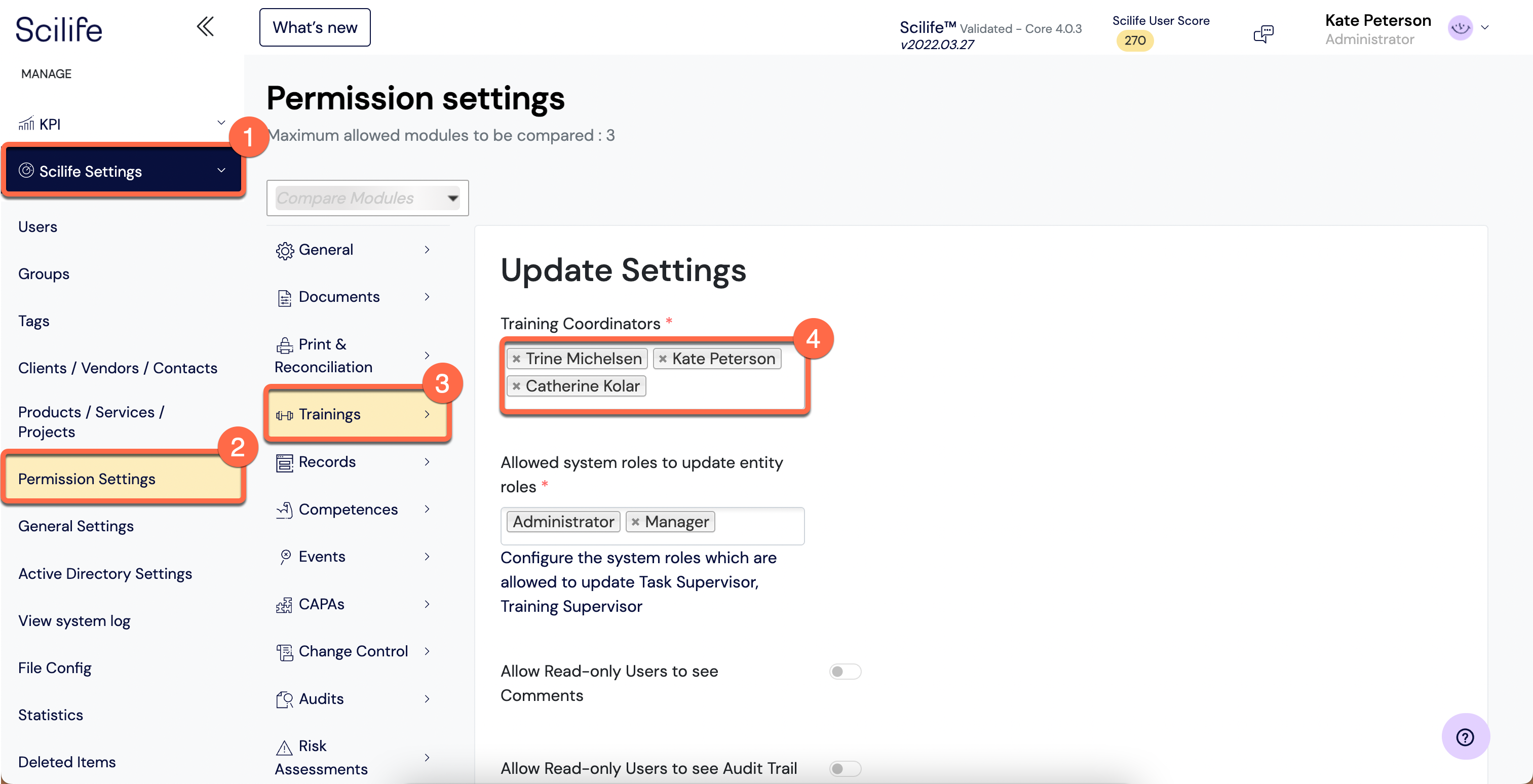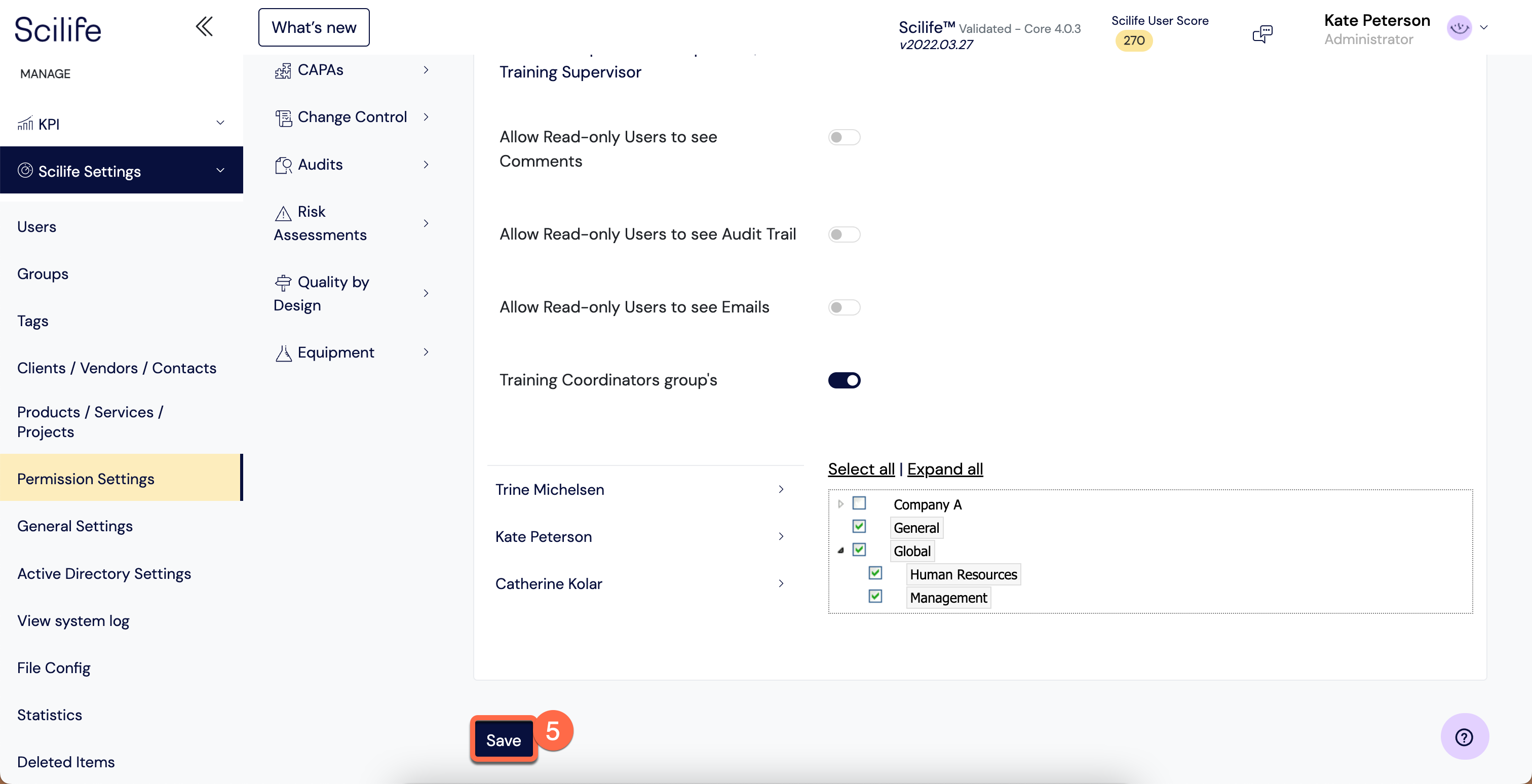 Relevant for: Administrators / Managers / Regular Users / Read-Only Users.
Please note:
Only
Administrators
can edit Permission Settings and define the Training Coordinator(s).