Products/Services/Projects can be used in the CAPAs, Change Control and Events Modules.
Products/Services/Projects can be created by Administrators and, depending on Permission Settings, also by Managers and/or Regular Users.
How to create a Product/Service/Project
Go to MANAGE > Scilife Settings.
Go to Products / Services / Projects.
Click on New +.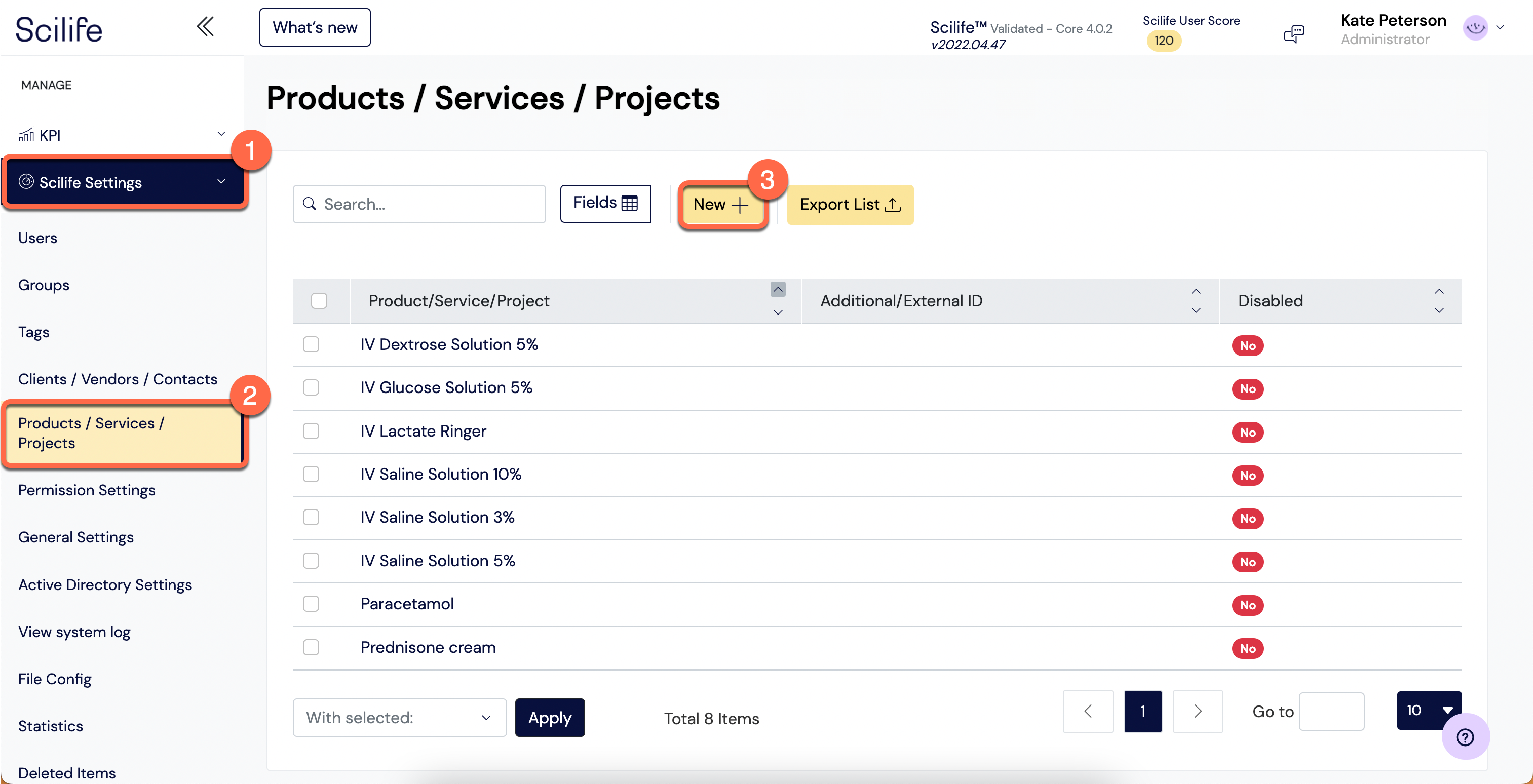 In the Create Product / Service / Project window:
Assign the Product / Service / Project to one or more Groups.
Give the Product / Service / Project a name.
Save. If you wish to create more than one Product / Service / Project, click on Save & New instead.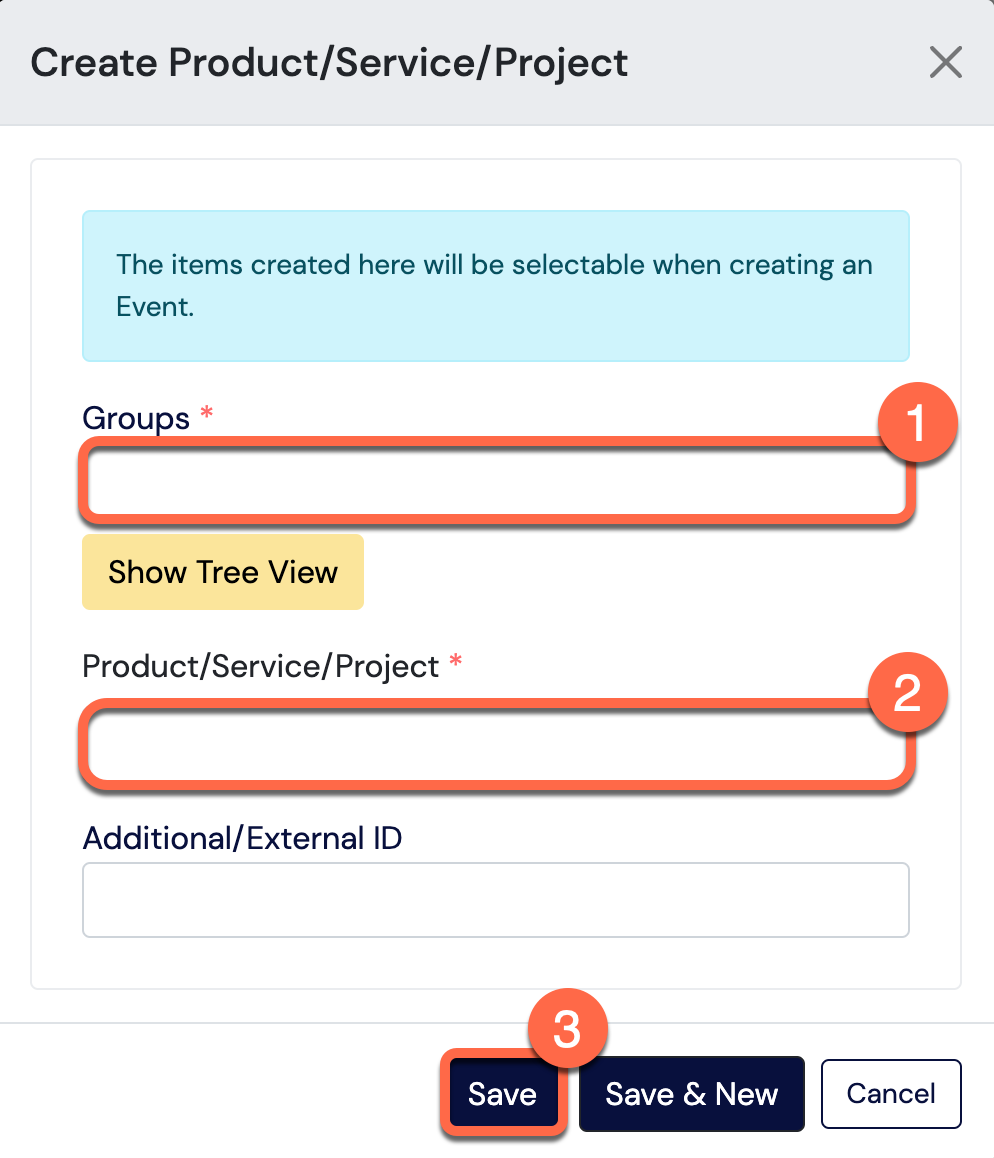 After saving, the system will give the following notification New Product/Service/Projects created successfully.


Relevant for: Administrators / Managers / Regular Users.
Please note:
Only Users belonging to the same Group the Product/Service/Project was assigned to will be able to see it.
The created Product/Service/Project will only appear in Events, CAPAs and Change Requests that have been assigned to the same Group(s) as the Product/Service/Project. If for example a CAPA is assigned to the Management Group and the Product/Service/Project is assigned to the General Group, the Product/Service/Project will not appear when creating the CAPA.