It is very simple to see if a Document has been used or not in a Training.
Go to Documents > Documents.
Use the Filters and/or Search field to find the Document(s) you wish to see if they have been used in a Training.
In the Used in Trainings column, you will see the Training(s) in which the Document(s) have been used. In this case, the first Document was used in only 1 Training, the second was used in many, and finally, the last Document has not been used in any Trainings at all.
If you don't see this column in the list then click on the Fields icon, select Used in Trainings, and then save by clicking on the check icon that appears as soon as you make the changes in the column list.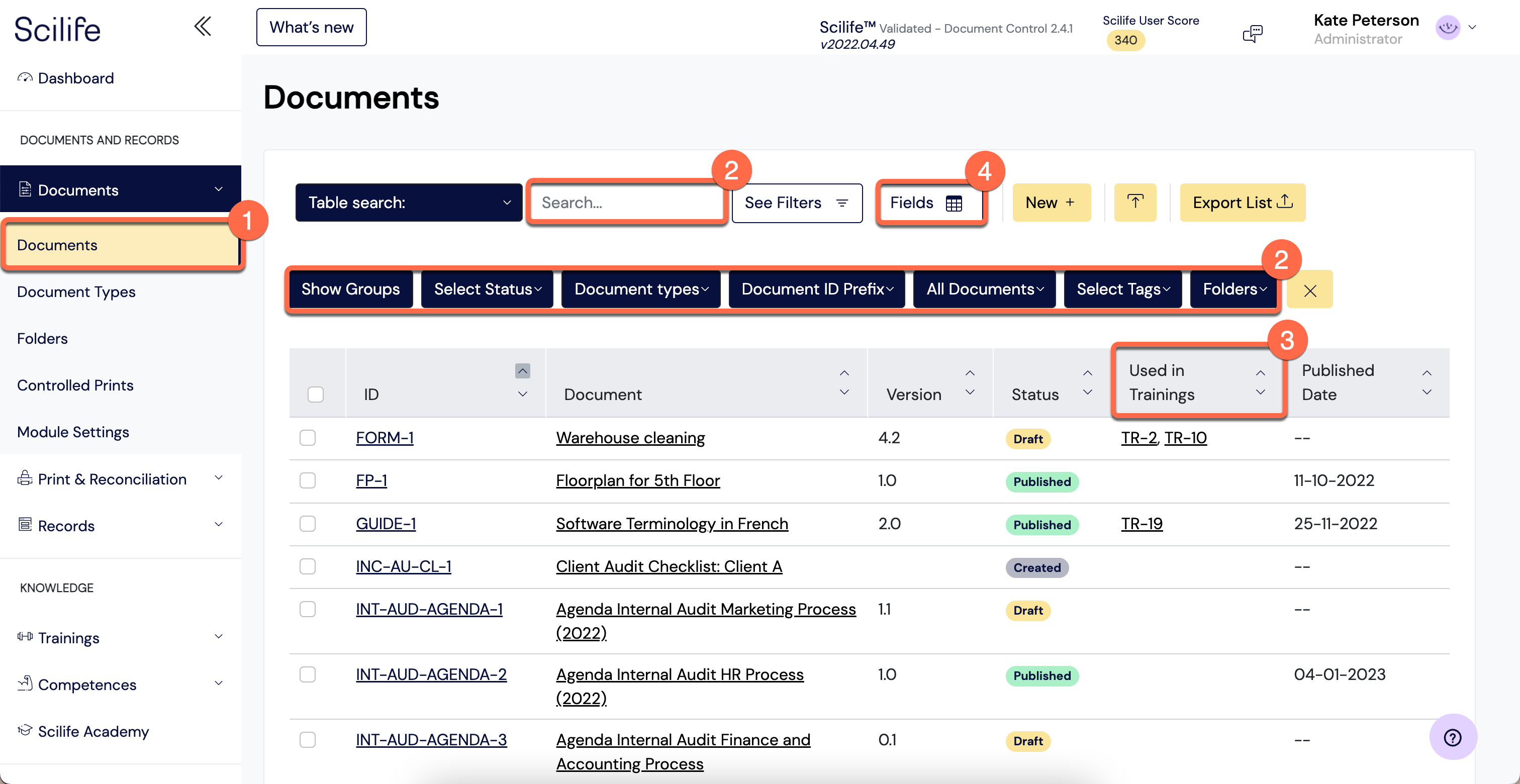 Relevant for: Administrators / Managers / Regular Users / Read-Only Users.