Offline Users do not have access to Scilife which means they cannot sign off on Trainings nor Training Tasks themselves.
In this case, the Training Supervisor will set them as Trained manually.


Setting Offline Users as Trained
Go to Trainings > Trainings.
Use the Filters and/or Search field to find the right Training.
Click on the Title of the Training to access the Training Details Page.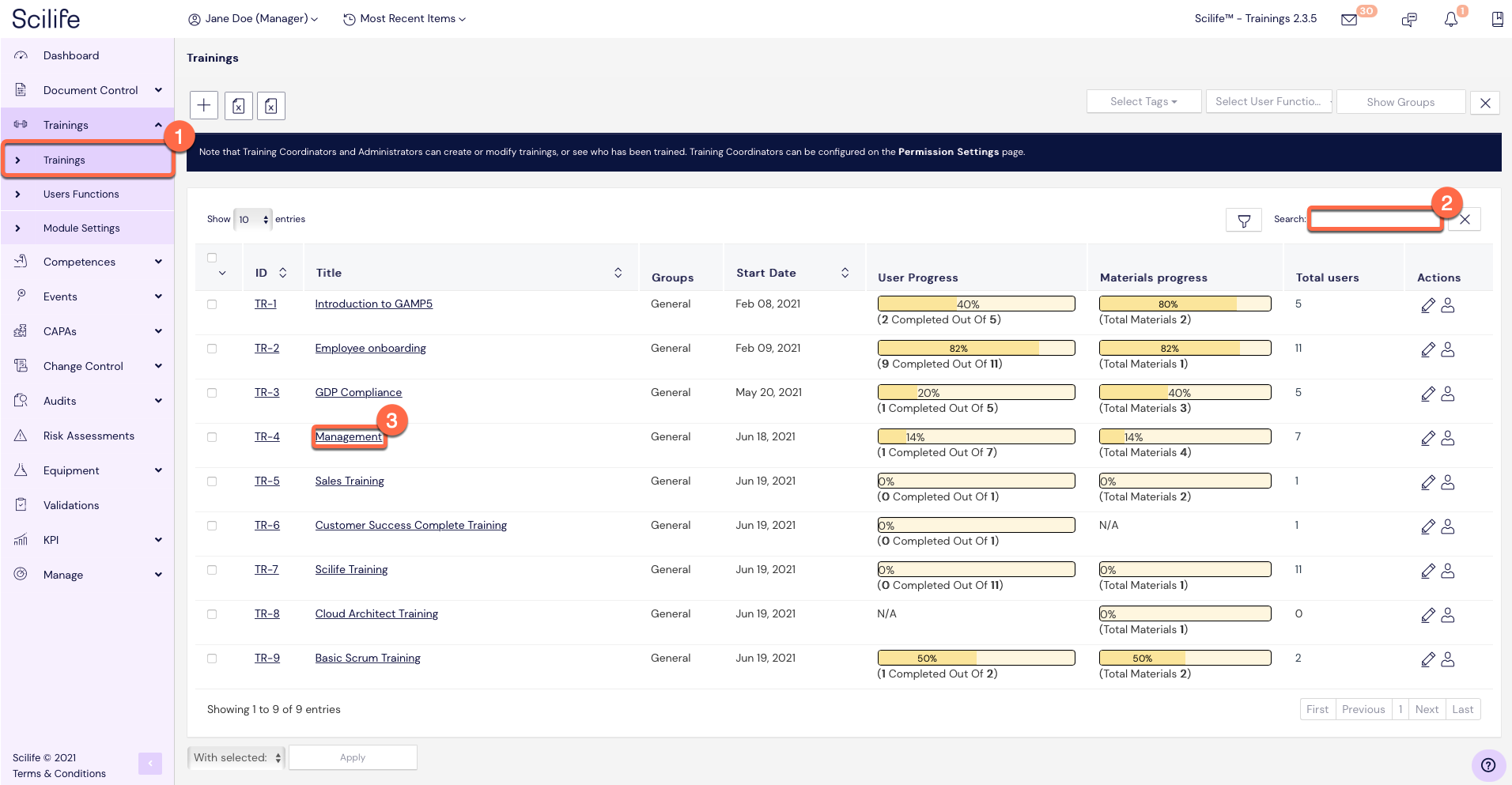 In the Training Details Page:
Go to the Users / Offline Users Tab.
Go to the Offline Users - Users without a user account in Scilife section.
Select the Offline User which you wish to set as Trained by clicking on the check box to the left of the Users name.
In the With Selected drop-down at the bottom of the list select Set to Trained.
Apply.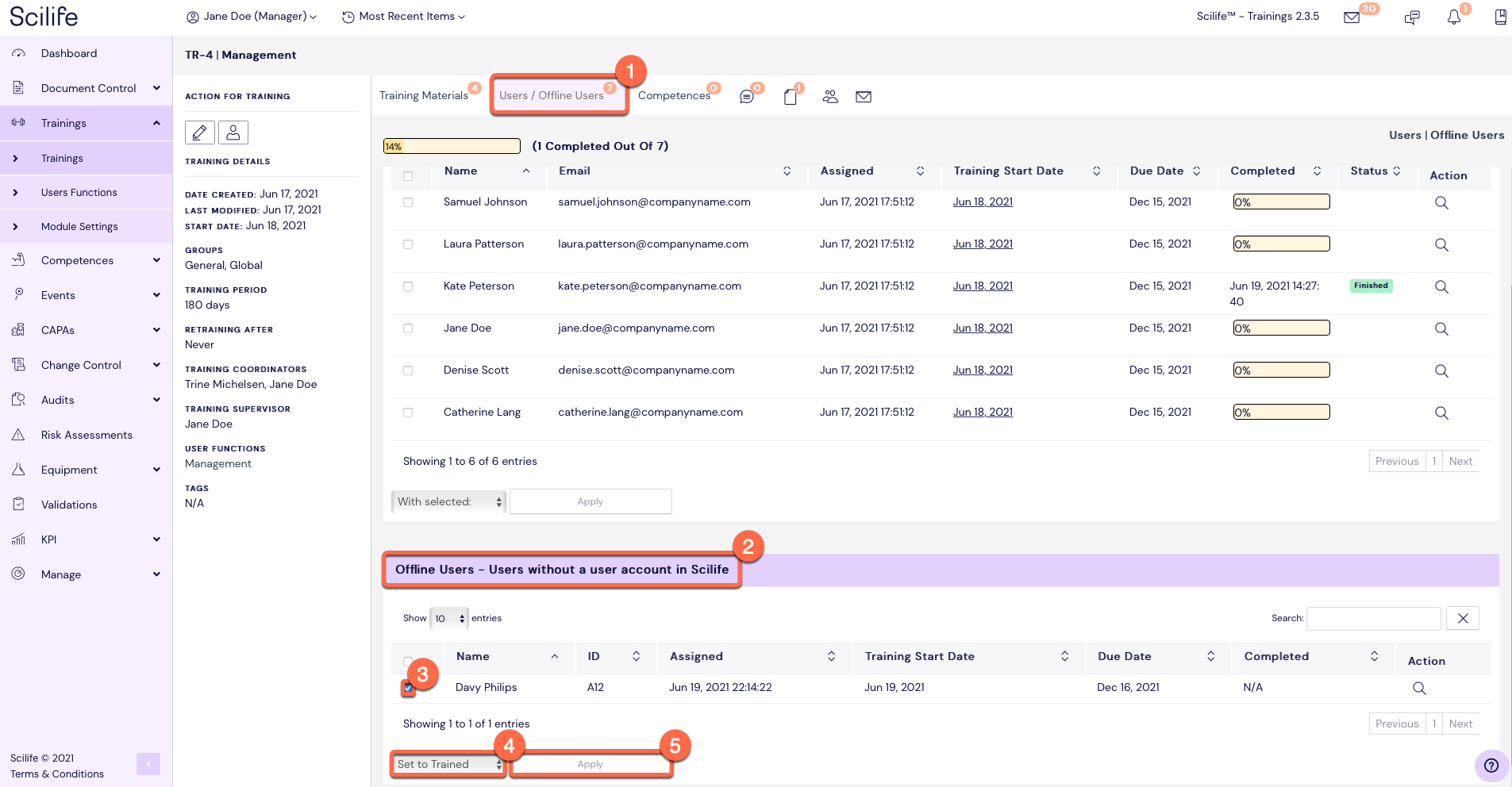 Relevant for: Administrators / Managers / Regular Users.
Please note: You can only set Offline Users to Trained on the complete Training. If the Training includes Documents, External Links, and also Tasks, as a Training Supervisor you will have to wait until the Offline User has completed everything before you can set the User to Trained.