Due to User Permissions
You may not have the right User Permissions, Document Types can only be deleted by Administrators and Managers.
Problems due to Associated Documents
Even though you have the right User permissions you may not be able to delete a Document Type if there are ongoing documents associated with the Document Type.
In order to delete a Document Type that has Associated Documents you need to delete the Associated Documents first:
Go to Documents > Documents.
Use the Document Type filter to see all Documents that have been created based on that Document Type (for this example Procedure was used).
Once the list appears select all the Documents by clicking on the check box at the top of the list.
Go to the With Selected drop-down at the bottom of the Document List and select Delete
Click on Apply.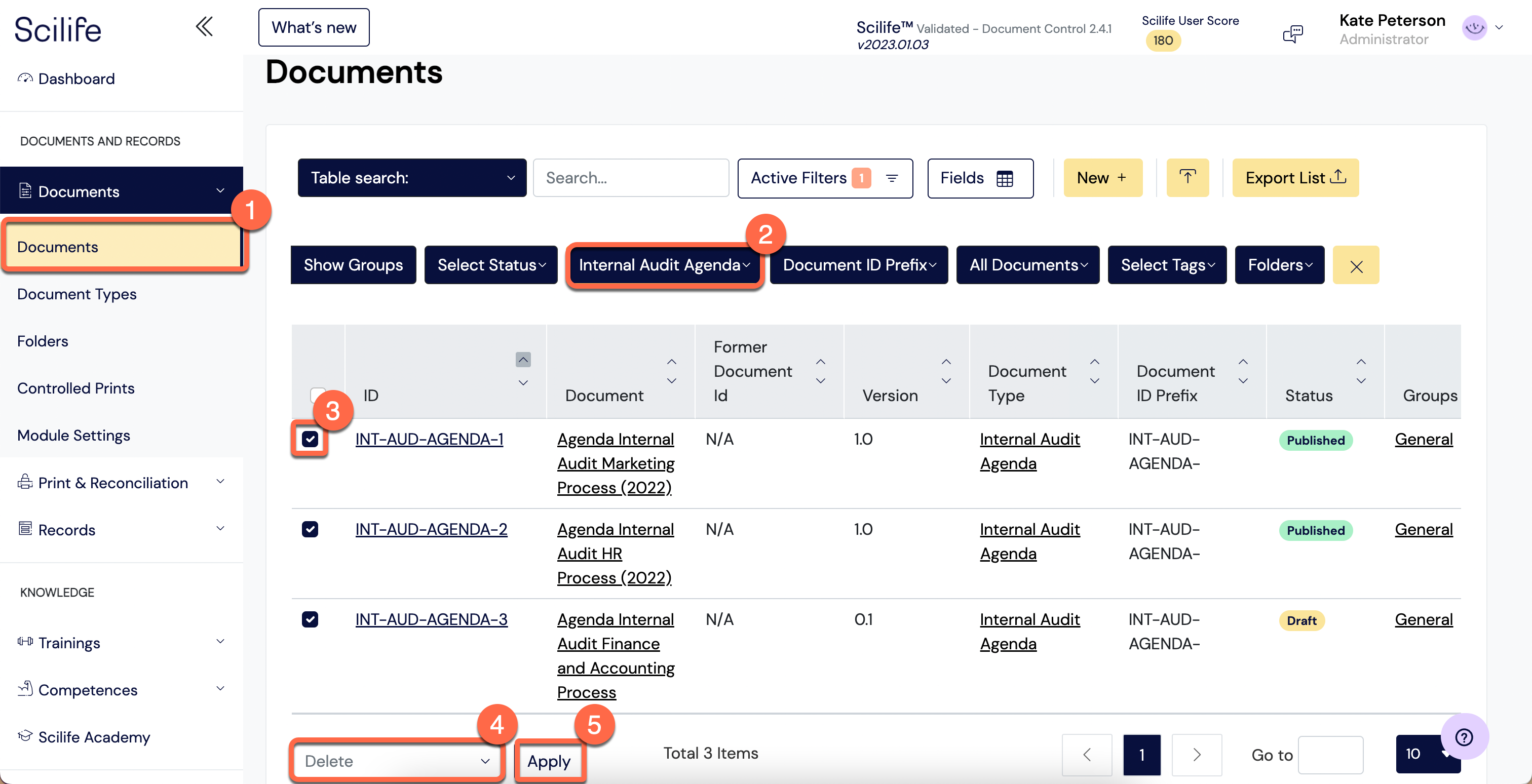 In the next window, you will be asked to sign off and include a Remark on why you are deleting these Documents. Once you have signed off and clicked on Save the system will confirm the Documents have been deleted.
Once all the Documents related to the Document Type have been deleted, then you will be able to Delete the Document Type.
Relevant for: Administrators / Managers.
Please note:
Deleted Items are never completely deleted from the system. They are stored in Deleted Items. You can access Deleted Items in Manage > Deleted Items.
Deleted Items can be restored again in case it is needed.