Changing the Parent Folder of a Sub-folder
Go to Folders > Folder List
Use the Filters and/or Search Field to find the Parent Folder in which the Sub-folder you wish to edit is.
Click on the Folders Title in order to access the Sub-folders of the Parent Folder. You will find the Sub-folder you wish to edit by going down in the folder hierarchy, you have to start from above by clicking on the folder names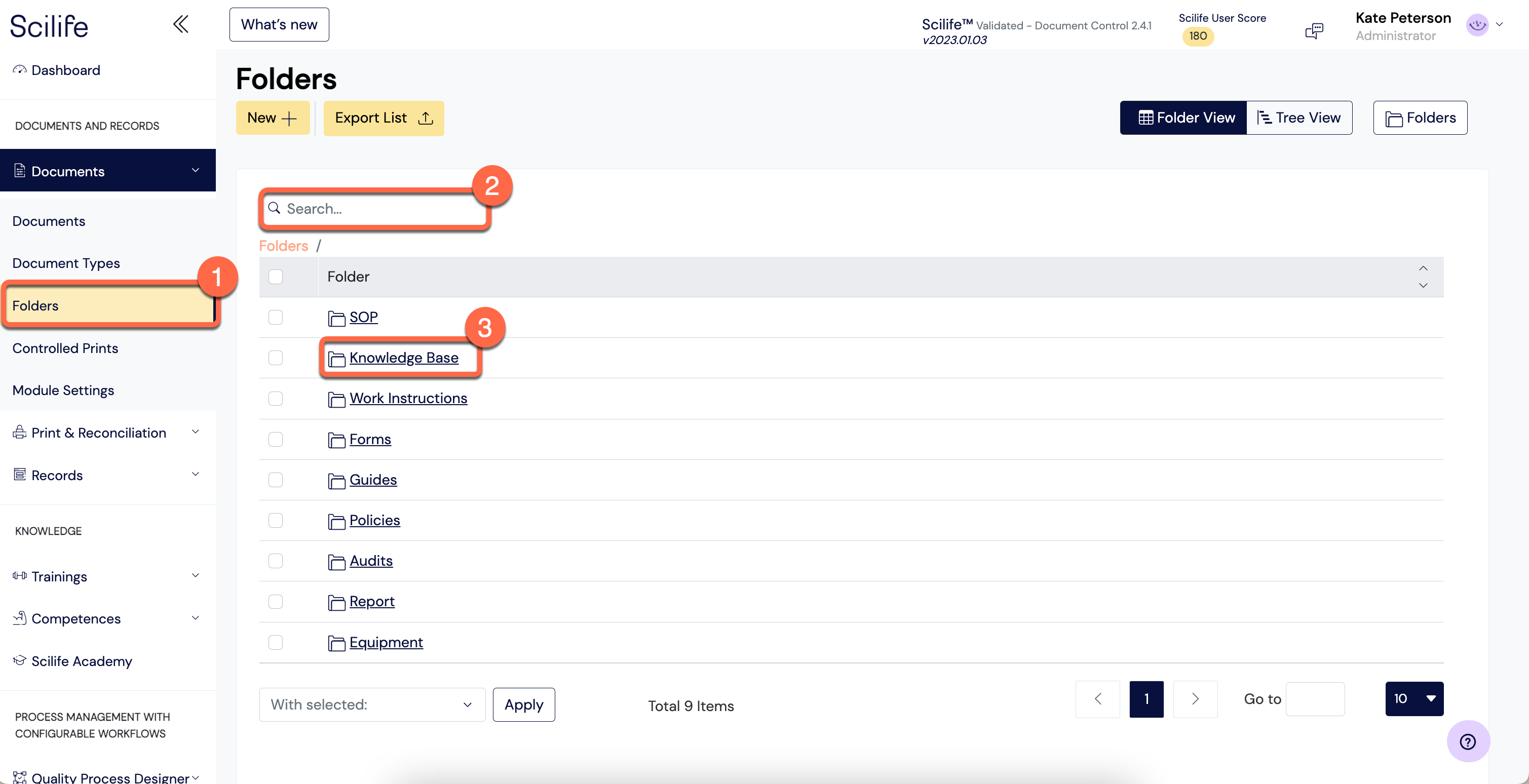 Each time you click on a Sub-folder you will access a new page with two tables:
The table on top includes the Sub-folders stored in the Folder or Sub-folder. You can see the Folder Hierarchy at the top of the first table and use the links there to go back in the hierarchy.
The Table on the bottom shows the Documents stored in that Folder or Sub-folder.
Once you get to the Folder or Sub-folder in which the Sub-folder you wish to edit is stored, click on the Actions button.
Click on Edit.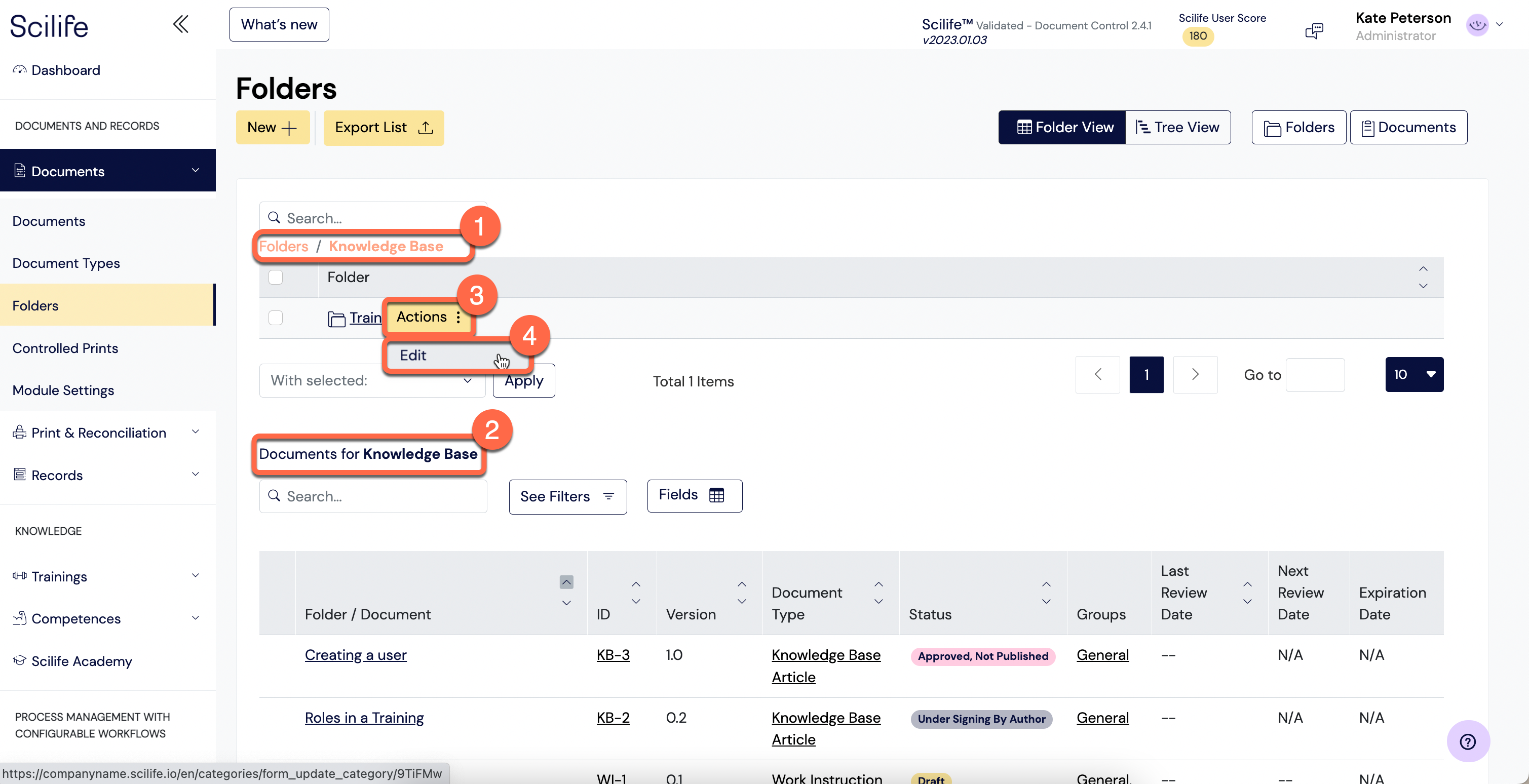 In the Folder Details Form, Select a new Parent Folder.
Save.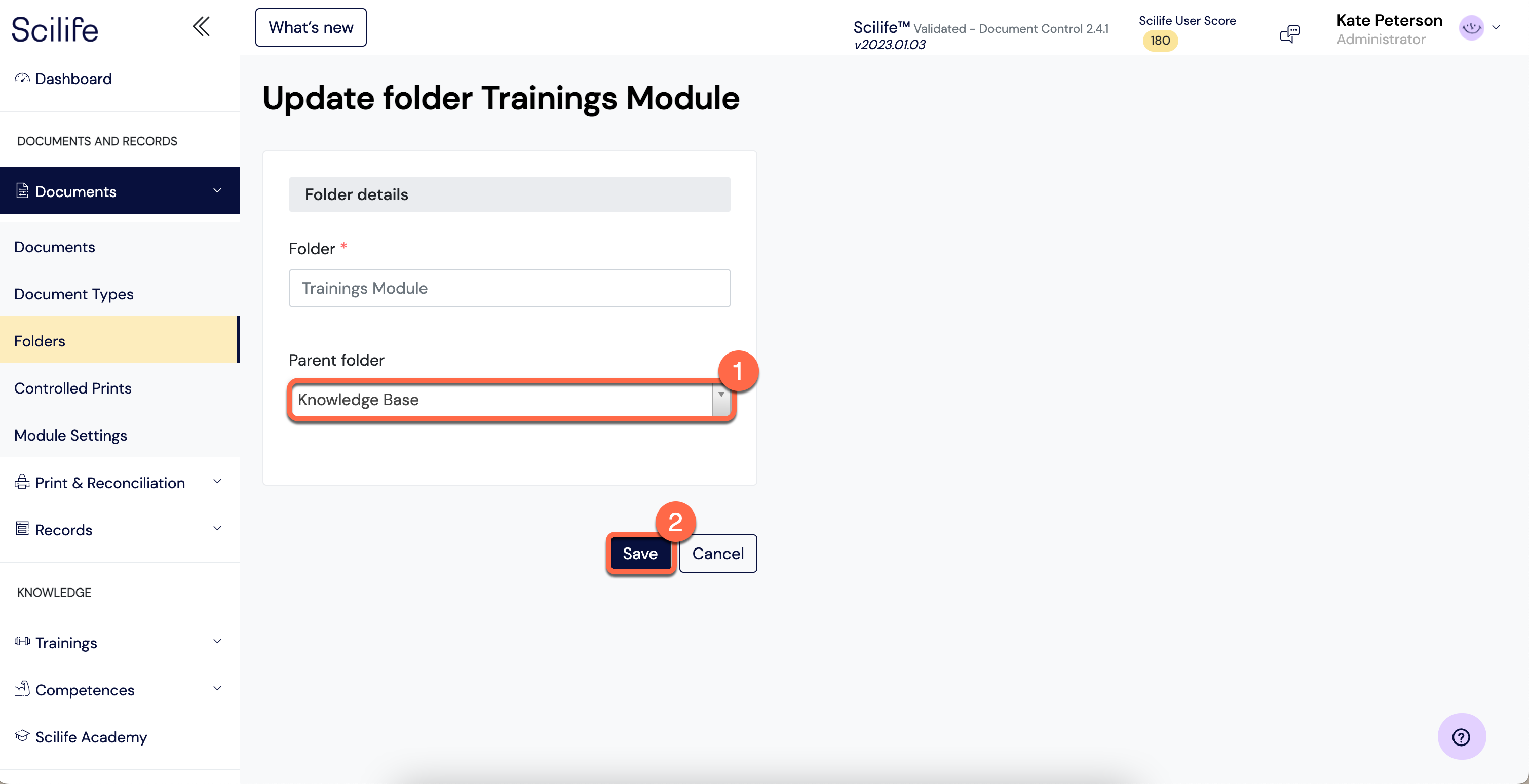 Relevant for: Administrators / Managers / Regular Users.