Tags can be created in the Manage / Tags section or on the fly when creating or editing an item.
How to create Tags
Go to MANAGE > Scilife Settings
Go to Tags.
Click on the New + icon.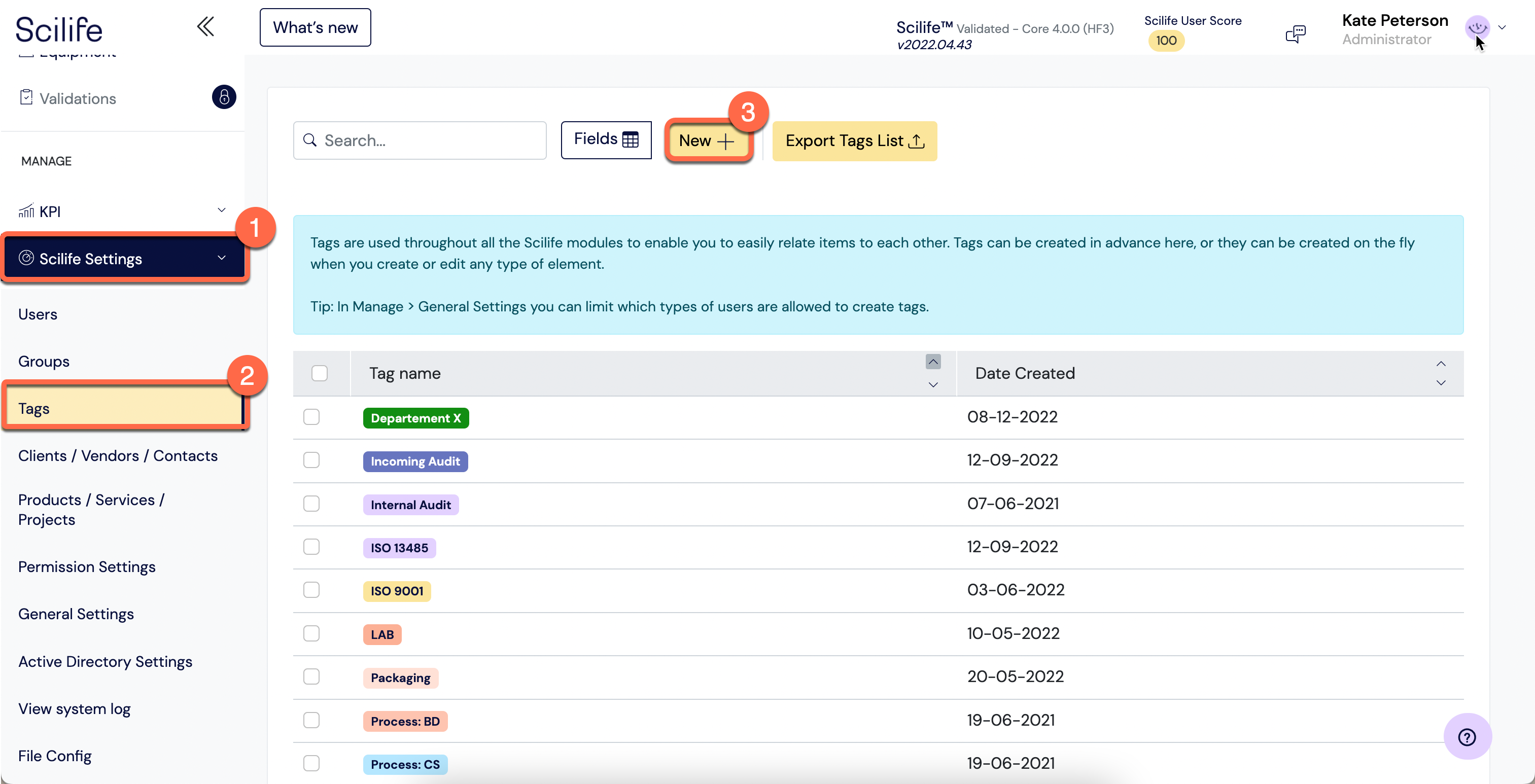 Create the tag:
Give the tag a Name. We would recommend that the name is as short as possible. You can include letters and numbers in the tag name.
Select the background color for the Tag.
Select the font color for the Tag. It is always best to use dark-colored letters on light-colored backgrounds and vice versa. Otherwise, if the colors are too alike it can be difficult to read the name of the tag.
Save.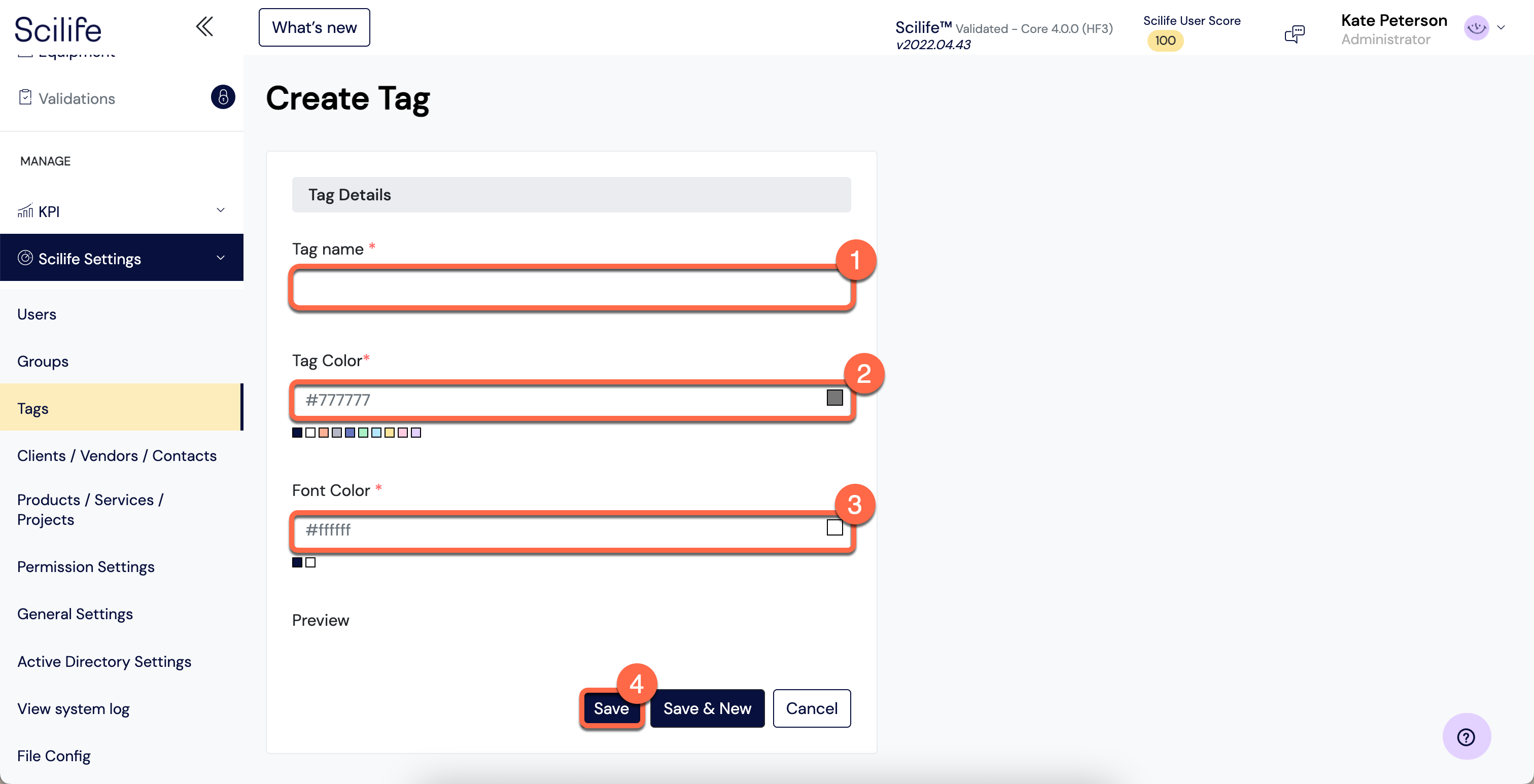 Creating a Tag on the fly
Tags can be created on the fly when creating or editing an item in Scilife (Documents, Trainings, Events, CAPAs, etc):
For example, when creating a Training, go to the Tags field and click on the Add New Tag button and then follow the steps mentioned above in Create the Tag.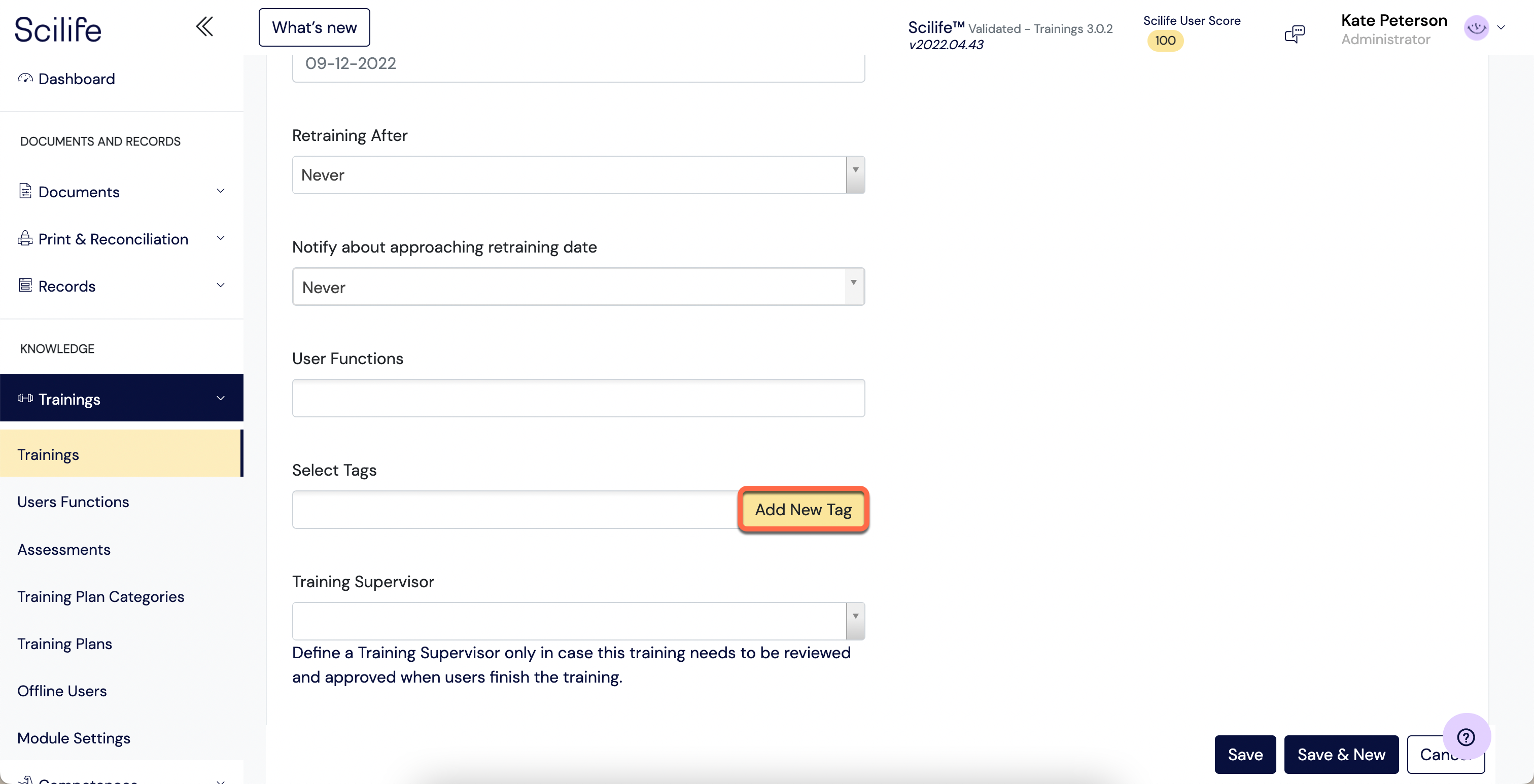 General recommendations for the Creation and Use of Tags
For Tags to be useful we recommend limiting the total number of Tags created; ideally, 20 to 30 tags should be sufficient.
Tags should be intuitive and make sense within your organization, an idea would be for example to name tags by concepts, functions, and/or departments.
Relevant for: Administrators / Managers / Regular Users.
Please note:
Administrators
and
Managers
can create tags.
Regular Users
can also be allowed to create tags if the
Allow Regular User to create tags
switch is turned ON in Manage > Permission Settings > General.
Read-Only Users
are
not
allowed to create tags.