This feature is currently only available in your validation environment
Go to Documents > the published document.
Select the calendar icon from Actions for the current published version.
Add your Username and Password.
Select the updated Periodic Review (the overall periodic review cannot exceed 60 months).
Add a Reason for extending.
Sign.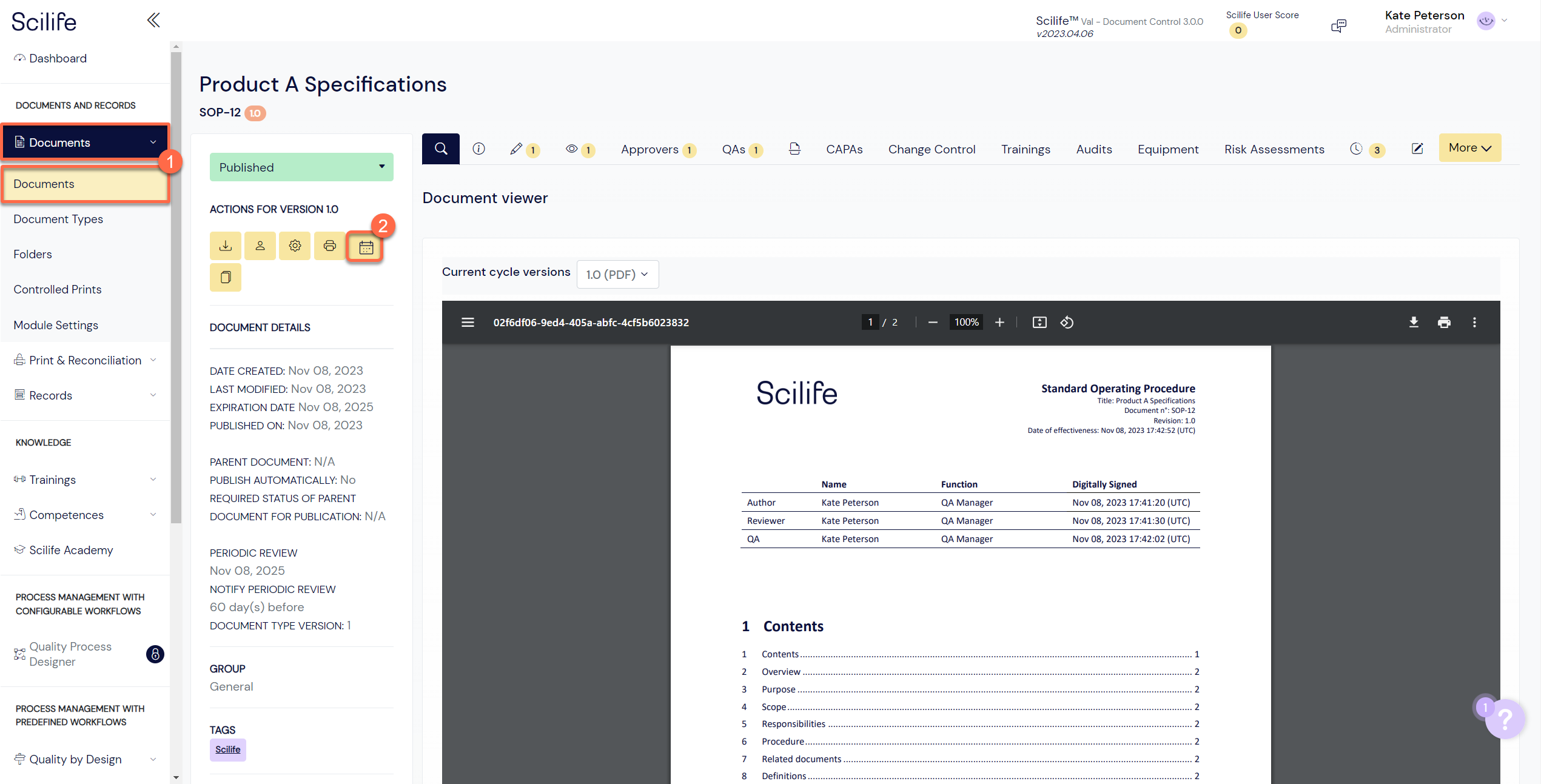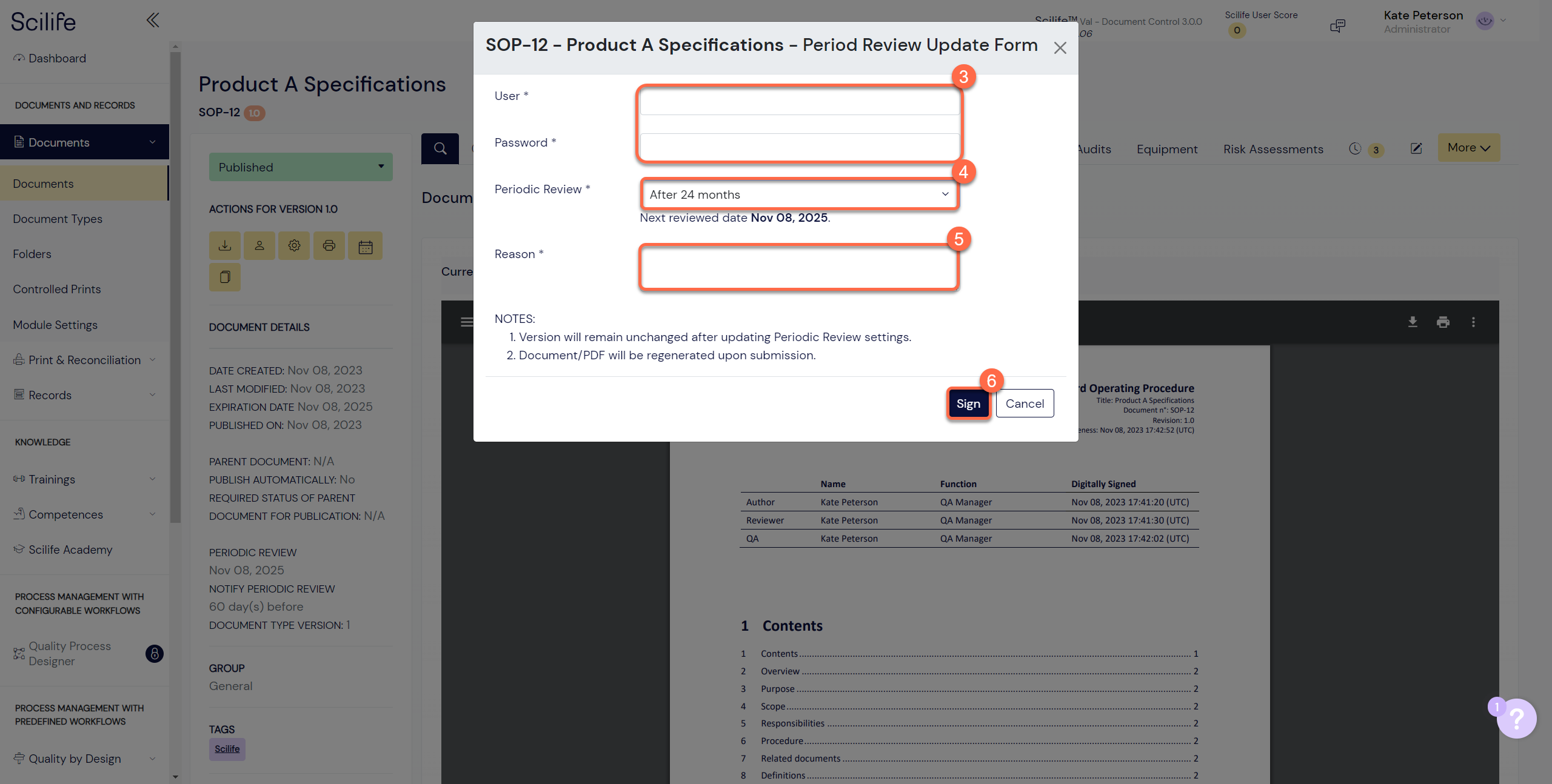 Relevant for: Administrators / Managers / Regular Users.