This feature is currently only available in your validation environment
These are documents that have exceeded the Turnaround time in their current status or those that have expired.
The number given, is the number of days by which the document is overdue.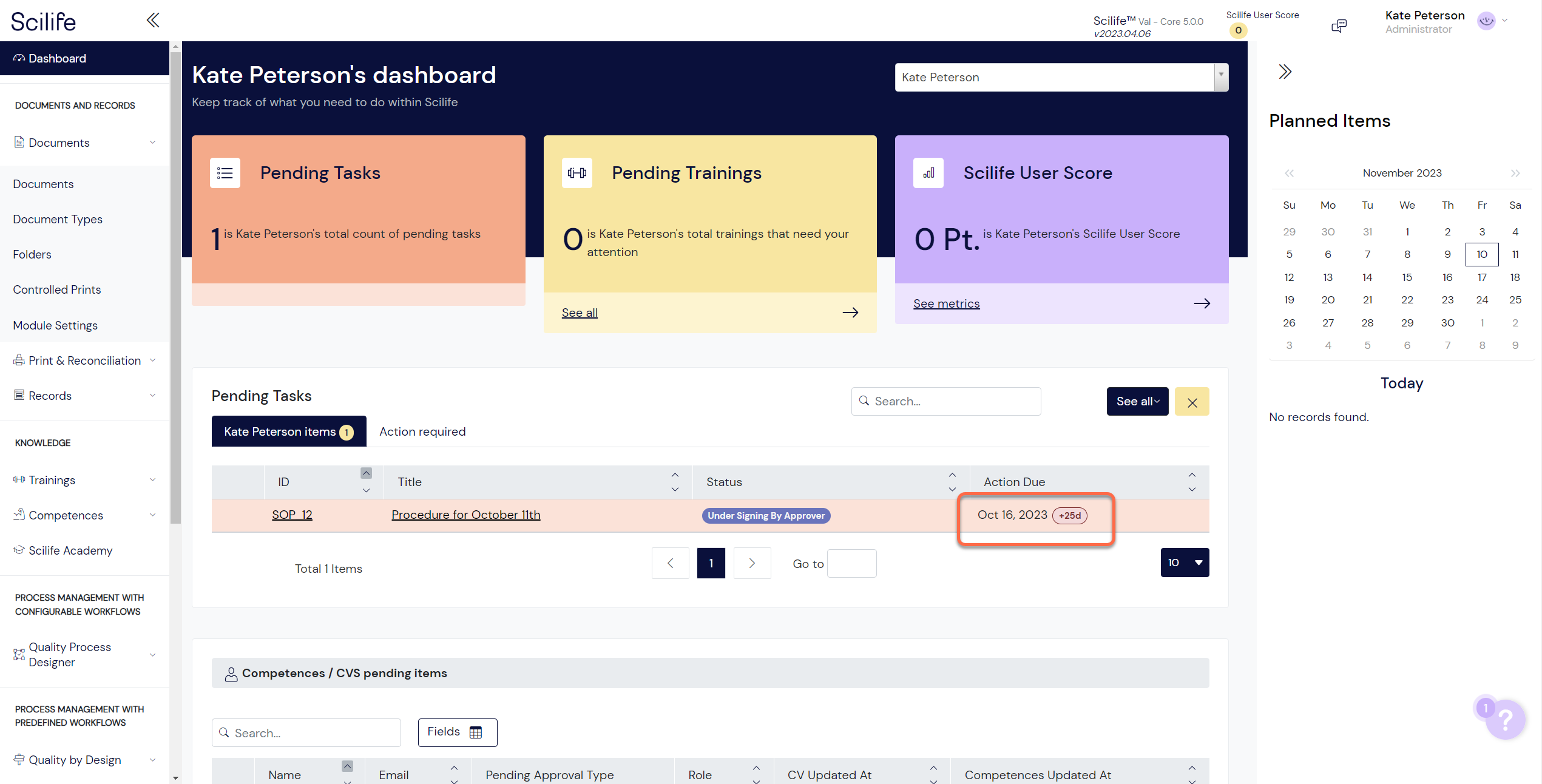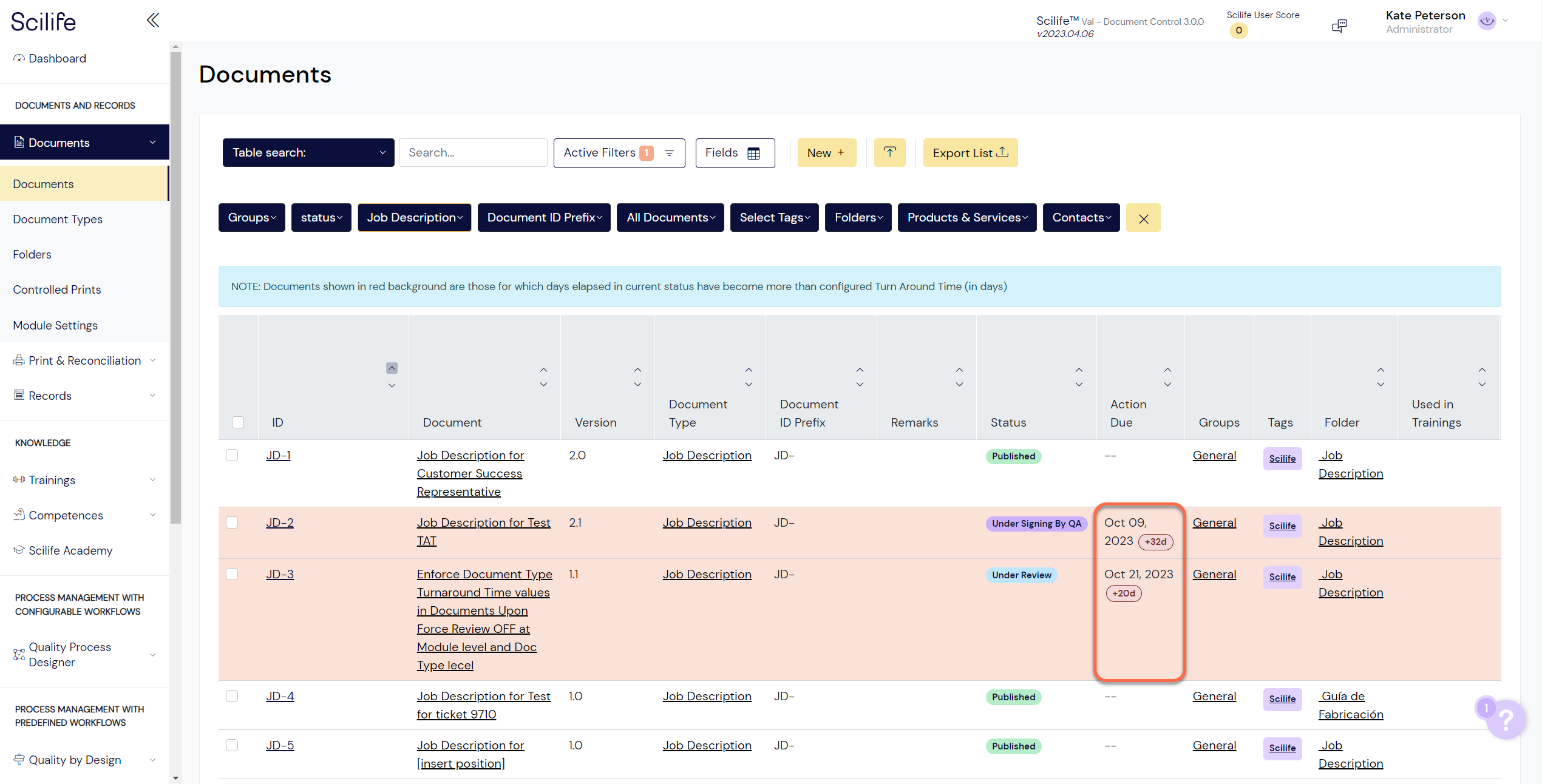 Relevant for: Administrators / Managers / Regular Users.