This feature is currently only available in your validation environment
The Turnaround time of a Document can only be edited if the 'Allow users to override in Document settings' has been toggled on in module settings or if this option has been allowed in the settings of the Document Type to which it belongs.
Go to Settings.
Enable Turnaround Time for this Document.
Increase the time, in days, of the status(es) that you need to.
If you change your mind you can click Reset to default.
Save.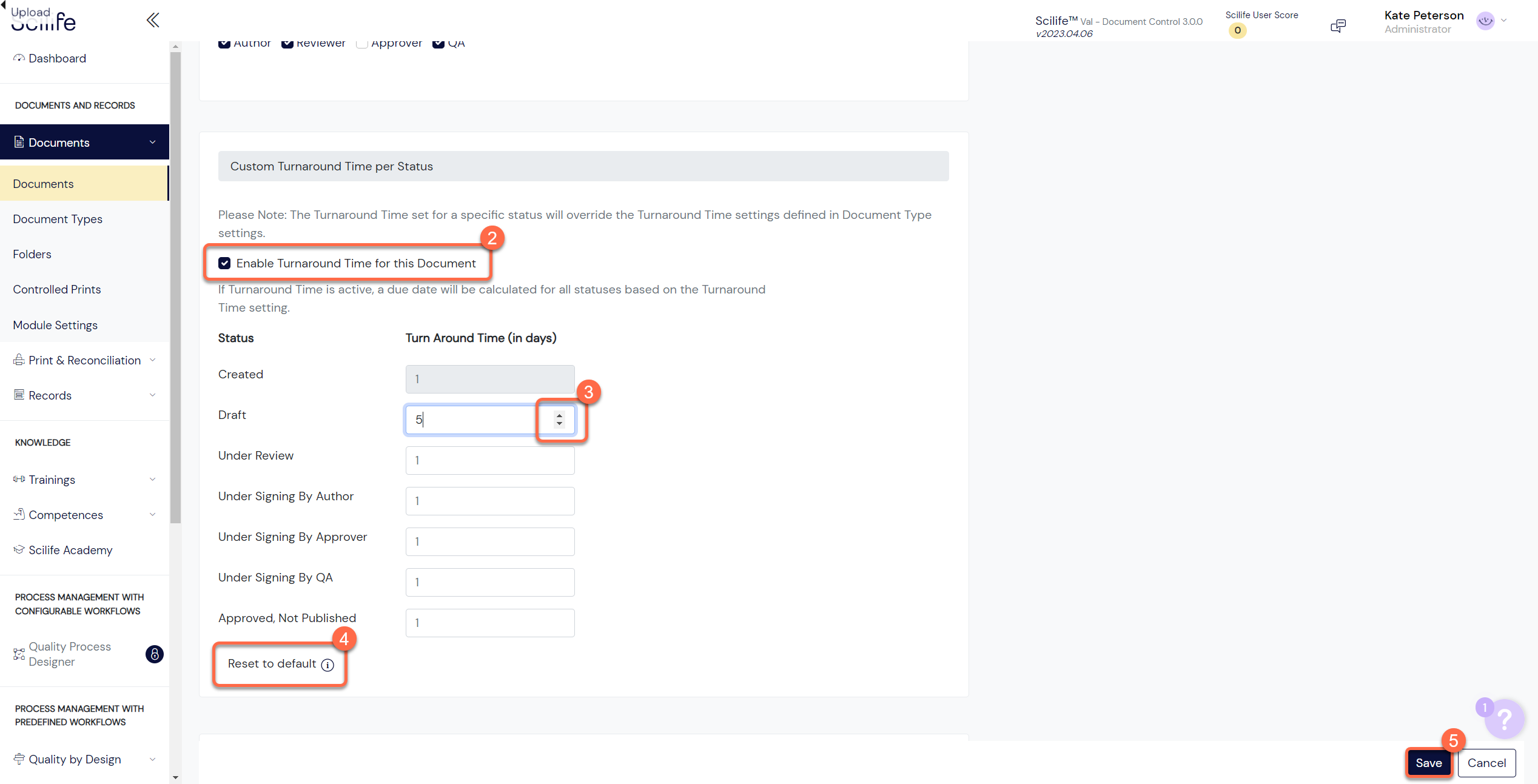 Relevant for: Administrators / Managers / Regular Users.