In each module tab of KPI > KPI Reports, it is possible to maximize and minimize every graph.
A reason why you might want to maximize a graph is, for example, if you need to take a screenshot of it to include it in a presentation.
To maximize / minimize a graph:
Go to the graph that interests you.
Click on the Maximize icon in the right-hand corner.
The image will be maximized.
Click on the Minimize icon in the right-hand corner to return to the original size.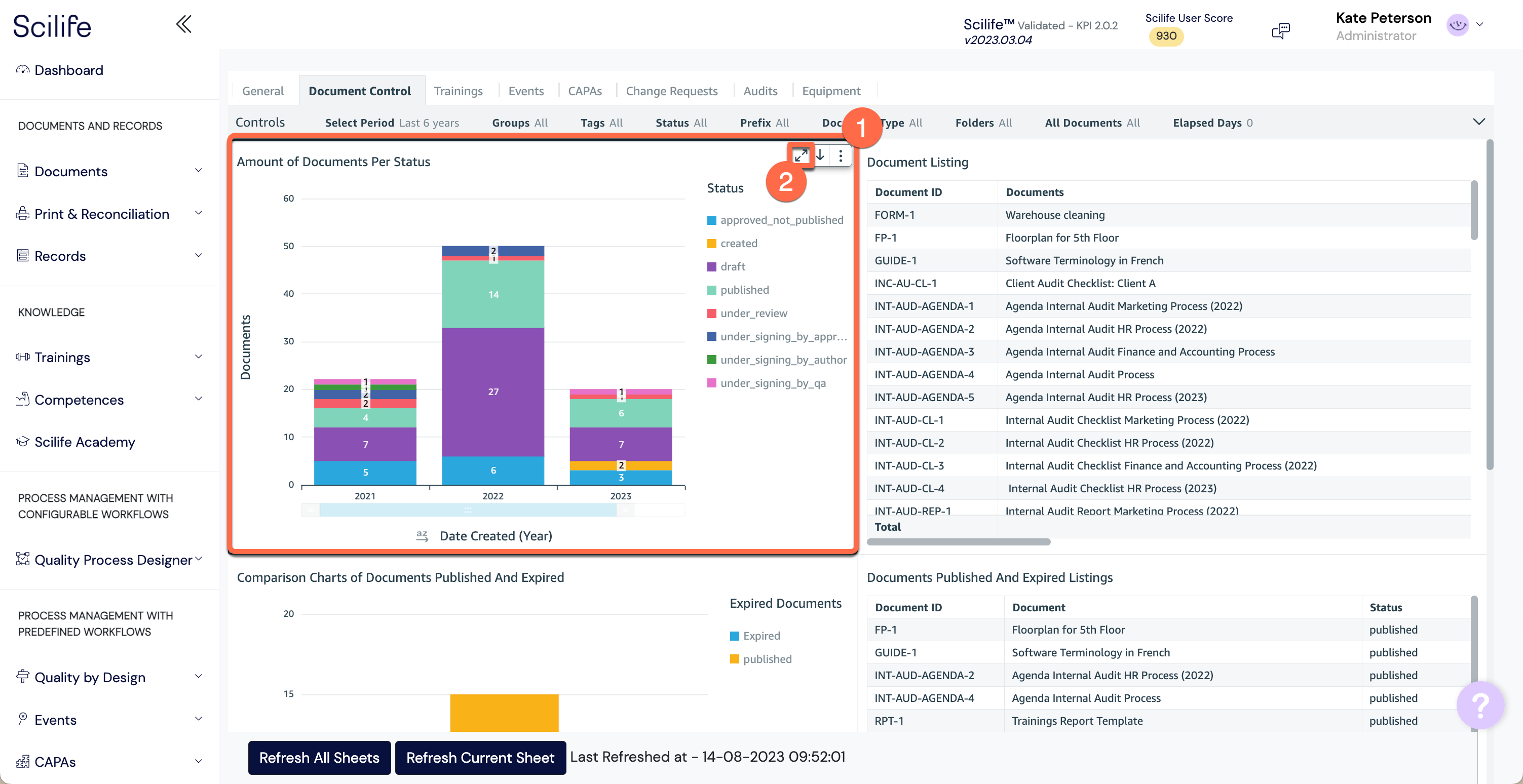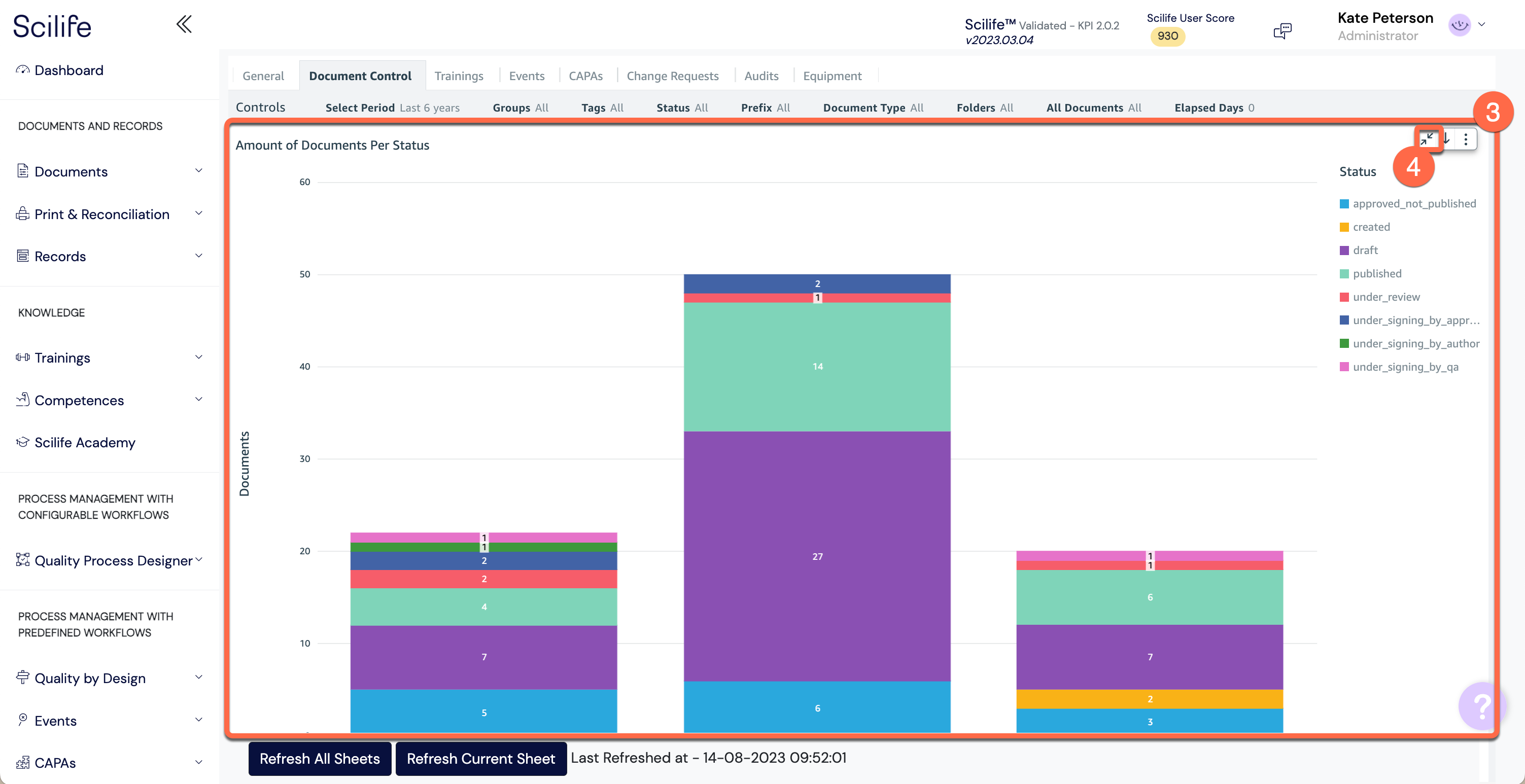 Relevant for: Administrators / Managers / Regular Users.